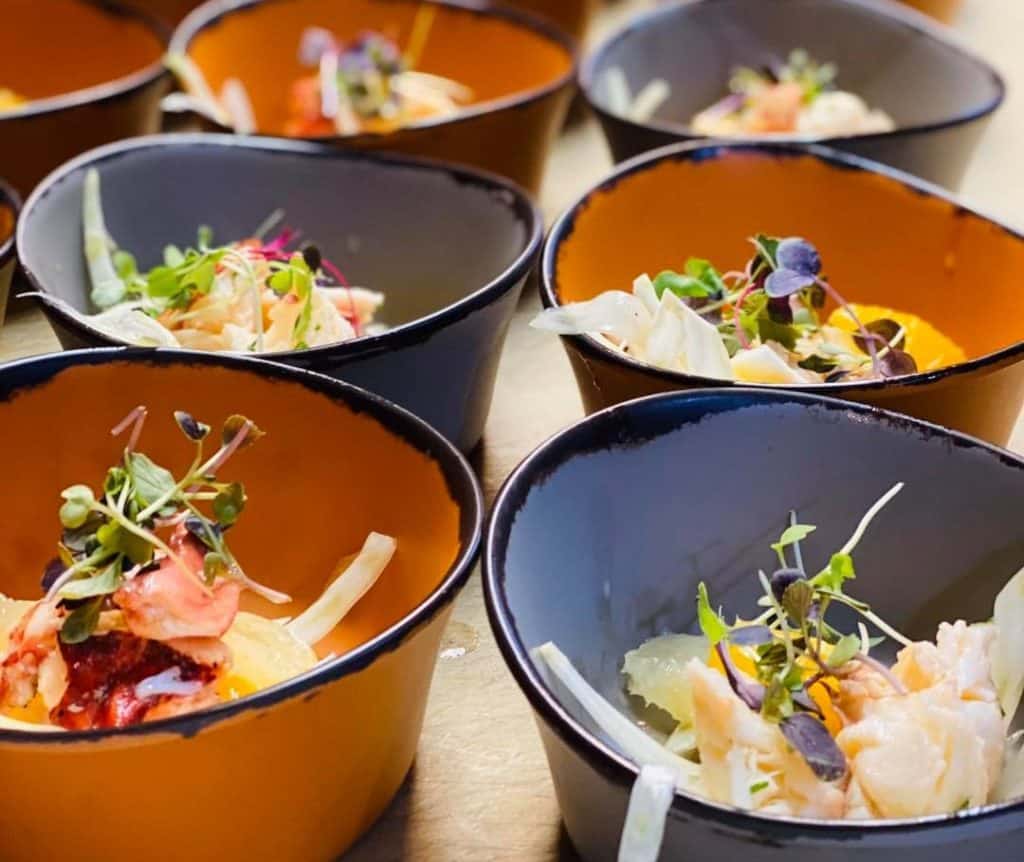 If you're not active on Facebook, here's what you missed this year: engagement rings, quarantine babies, and most importantly, the daily specials from V&V Scratch Kitchen in Finleyville.
Even though I'm 23, and a bit young to a typical Facebook user, nothing helps me get through the workday more than scrolling through my feed and landing on a picture of one of Chef Martin Lamarche's massive burgers or juicy steaks, which he and his team regularly post to their more than 13,000 fans.  
How did a small restaurant from Finleyville gain that large of a following?
Every day V&V Scratch Kitchen brings new dishes to their menu because Lamarche is constantly getting inspired by the new local foods delivered to the restaurant.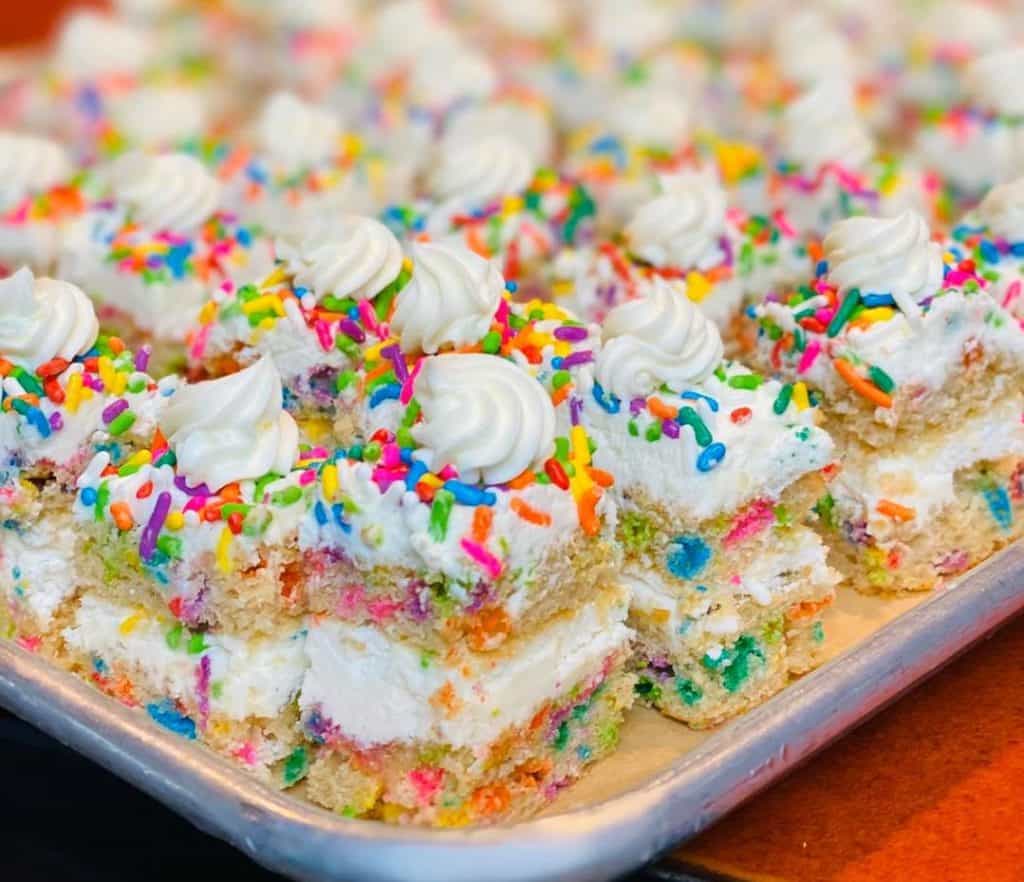 Upon arriving an hour before opening, I could see that the employees of V&V were hard at work preparing for their day. The parking lot was filled with delivery trucks that trailed behind an assembly line of workers carrying in fresh ingredients, and on the opposite end stood a man who was operating the smoker, creating a wonderful smell that filled the air.
As I walked in the door, I was greeted by staff members who were scooping rows of cookie dough onto baking sheets, which only helped increase my appetite.
The staff directed me to the chef who, despite being busy, welcomed me into his restaurant with a handshake.
Though he introduced himself as simply "Martin," Lamarche is almost always referred to as 'Chef.'
Lamarche and his wife Kristin first met in the Hamptons while Martin was working as a chef, and Kristin was working as a bartender.
They eventually moved back to Kristin's hometown of Pittsburgh, where they would start their family and their business. V&V Scratch Kitchen, which is named after their children, Vincent and Vivien, opened in 2018.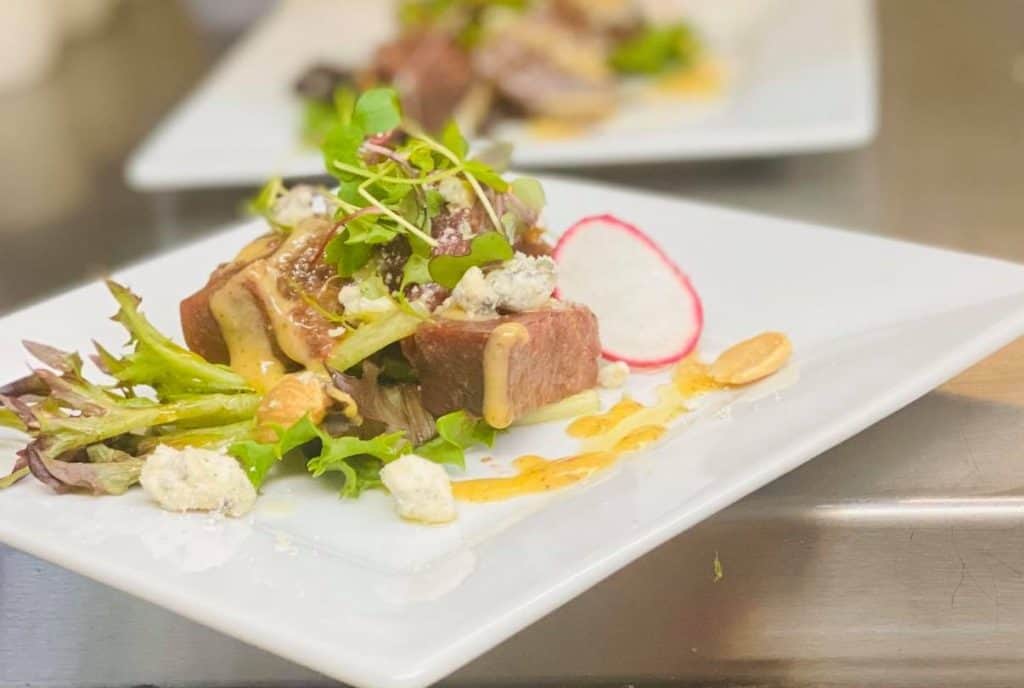 Two of V&V's most-loved sandwiches are also named after their children: 'The Vincent' (two burger patties with bacon, tomato, American cheese, pickles, mushrooms and special sauce) and 'The Vivien' (smoked turkey, bacon, tomato, avocado, cucumber, micro greens and house dressing). Lamarche's sense of family is incorporated into all aspects of their restaurant, including his relationship with his staff, who he credits for the success of the business, and for helping inspire new menu items regularly.
Running the restaurant, he says, is a "collaborative effort, one that is so much bigger" than just he and his wife.
During the pandemic, Lamarche made the difficult decision to close his restaurant for in-person dining two weeks before the government mandate was put into effect.
Despite the challenges they faced, Lamarche saw the positivity in the situation.
V&V continued to serve fresh, quality food and began offering daily family to-go meals every week. Lamarche says that the restaurant never closed one day during the pandemic.
To Lamarche, V&V Scratch Kitchen is a "sanctuary" and he found it to be a positive space in an otherwise negative world. Customers felt that way, too, with several guests ordering from the restaurant daily.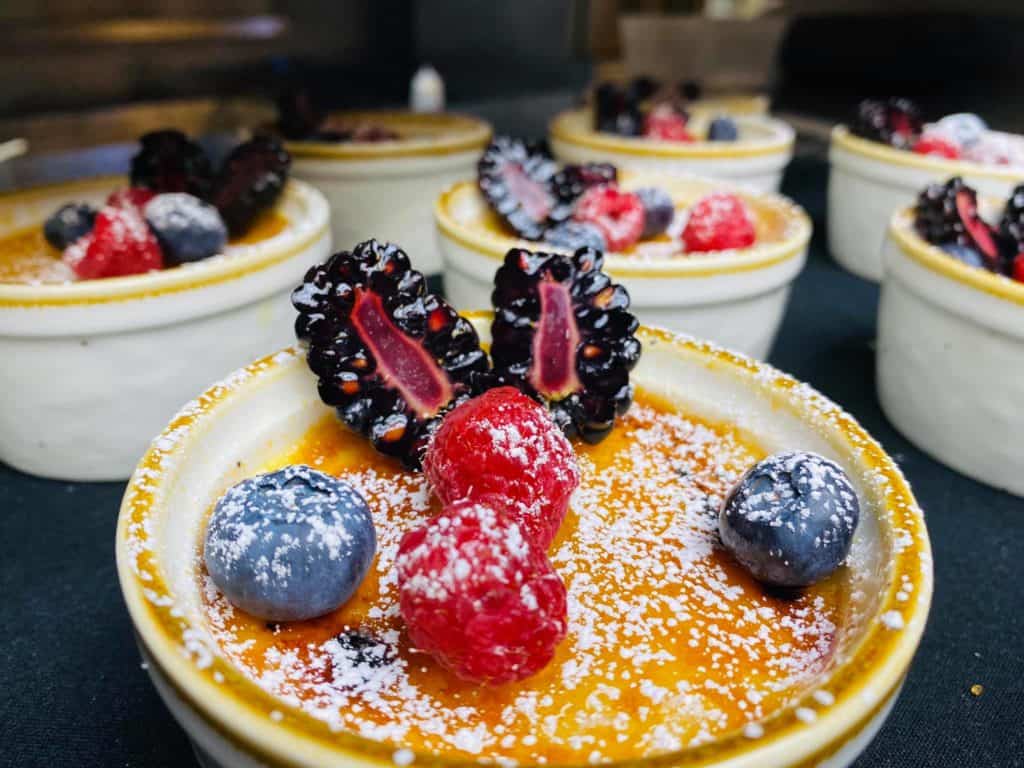 With menu items that range from kielbasa sandwiches topped with fries (also known as the '724') to fresh oysters garnished with American sturgeon caviar, anyone can find comfort in their dishes. As Lamarche explains, "I want someone who orders a cheeseburger to feel just as comfortable as someone ordering lobster." No matter what meal is ordered at V&V, the food is always made in house with the best ingredients to ensure that customers are filled with the same love that is put into making it.
V&V Scratch Kitchen is still operating under the limited hours that they maintained during the height of the pandemic, and Lamarche says that they aren't in any rush to change that. "COVID helped put things into perspective," he says. When they do decide to switch back to their regular hours, Lamarche says he wants it to happen organically.
In the meantime, the kitchen will still be creating new dishes to add to their special menu daily.
"While we were banking on experience during this time of uncertainty, we plan to shift our focus on innovation and creating new foods for our menus," he says.
Lamarche adds that he's also thinking of adding outdoor seating to the restaurant, and will be focused on the development of their cafe, V&V Cafecito, which they were in the process of opening when COVID hit.
While the cafe currently sells a variety of coffee drinks and pastries, Lamarche says that the space may turn into something entirely different, like an ice cream shop.
Follow V&V Scratch Kitchen on social media for updates, and to see daily specials.
V&V Scratch Kitchen (6108 Brownsville Road, Finleyville)