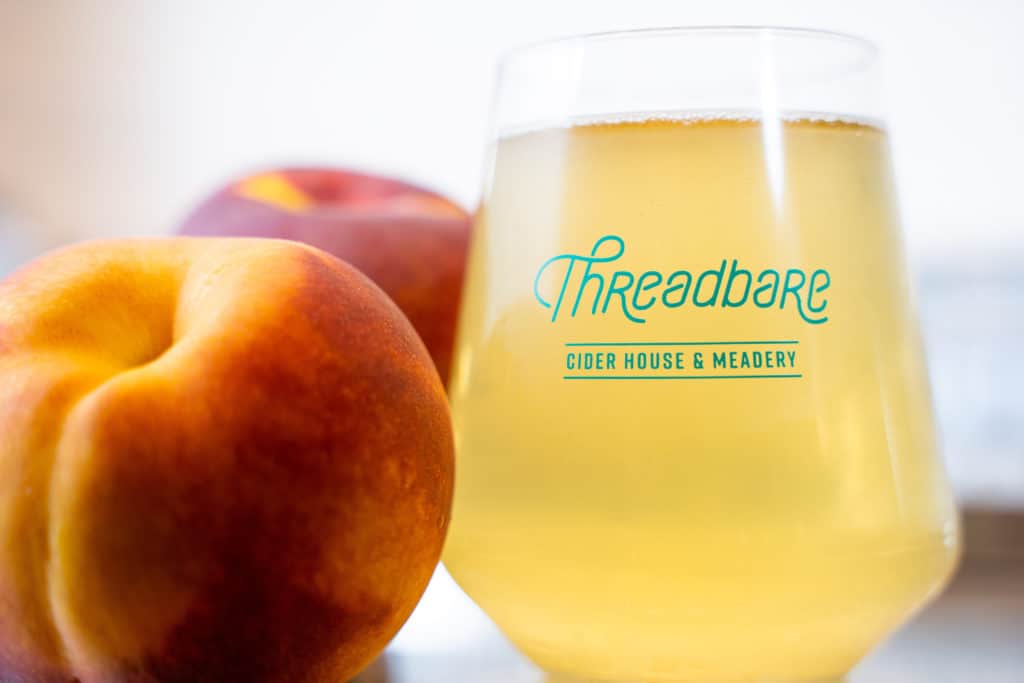 Juicy news coming out of the Northside! Threadbare Cider House & Meadery is celebrating the season with the release of a brand-new Sweet Peach Cider!
This aromatic drink captures the warmth and freshness of a peach orchard in late July, when the juiciest peaches are ripe for picking.
Sweet Peach Cider will be released on July 28, and to celebrate the beverage brand is hosting "The Great Threadbare Pie Bake-off," an ametuer pie baking contest!
All amateur bakers are welcome to enter. There is a limit of one type of pie entry per registrant, and two pies of the same kind must be submitted per registration – one for Judging, one for showing off to Threadbare guests. The pies will be judged by a panel of Pittsburgh Pastry Experts and Enthusiasts. Official rules and entry information can be found online.
And, even if you're not a baker, you can still head to the release party to view the pies, enjoy cider samples, and get $2 off bottles for the occasion. Sounds peachy to us!
More information can be found online.
Threadbare Cider House (1291 Spring Garden Ave)