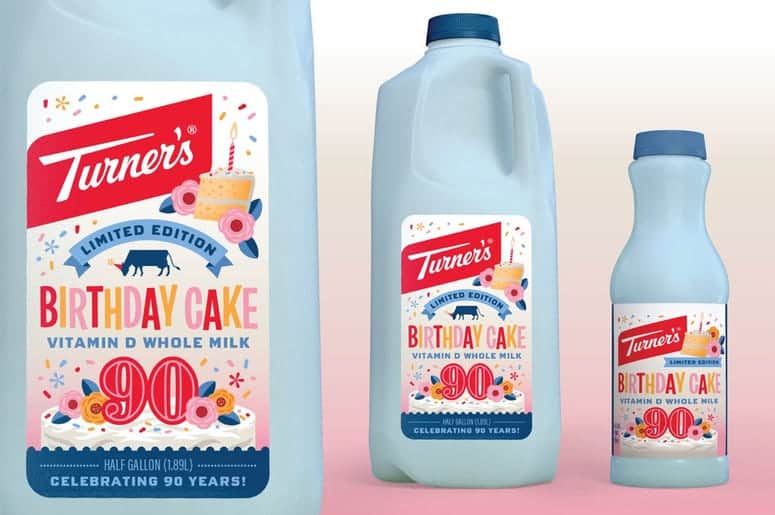 Turner Dairy Farm is celebrating their 90th anniversary with a brand-new limited-edition milk flavor.
The blue-tinted Birthday Cake milk hit store shelves in western Pennsylvania late last week, even though the dairy's actual anniversary isn't until April 10.
The super-sweet whole milk is available at select locations, and is available in half-gallon and pint containers (both boasting bright and colorful birthday packages).
Birthday Cake milk is just the latest flavor that the Penn Hills-based dairy has released recently. Previous limited-edition flavors have included Chocolate-Covered Strawberry, Cookies & Cream, Chocolate Marshmallow and Orange Cream. The dairy has also launched a number of beer collaborations with Millvale's Grist House Craft Brewery.
If you want to find Turner's Birthday Cake milk for yourself, check their online store locator.
The milk will be available while supplies last.