The Western Pennsylvania Lamb Fest is back!
After taking last year off, the food festival is making its return on Sunday, October 24 in a new location in teh SouthSide Works.
The outdoor festival will feature eight teams of Pittsburgh chefs preparing locally-raised lamb dishes, made using locally-sourced ingredients, courtesy of Farm to Table Buy Local.
Tickets to the festival are $75 in advance, and include entry to the event, plus tastings from all chef teams. VIP tickets are also available for $150, and including access to a lounge, open bar, gift bags and free parking.
This year's festival will take place from 1:00 to 5:30 p.m. on 27th Street, between Carson Street and Tunnel Boulevard in the SouthSide Works.
The Festival continues to explore the best of our city neighborhoods as it grows each year.," says Lamb Fest organizer Justin Matase, said in a release. "The Southside, while widely known for its entertainment options, has been an important food hub since it's steel mill days. We're excited to bring this prestigious festival to one of Pittsburgh's
oldest and most culinarily diverse neighborhoods."
This year's chefs will include Derek Burnell Derek Burnell (Umami, COBRA, Round Corner Cantina), Roger Li (Umami, Parlor Dim Sum, NanBan) Dan Kern (Ronin), Kristin Butterworth (Nemacolin), Julio Peraza (COBRA, Round Corner Cantina), Curtis Gamble (Station), Jacqueline and Nathan Schoedel (The Speckled Egg), Joey Hilty (The Vandal), Steven Felder (Stagioni), Simon Chough and Greg Smith (Soju), Rafael Vencio (AmBoy Farm), Bryant Smalley (The Peak, Nemacolin), Tyler Hutchinson (Aqueous, Nemacolin), Gary Marshall (Umami), John Chiusano (Rockwell's), Fiore Moletz (Burgh'ers Brewing, Della Terra Italian Bistro) and more.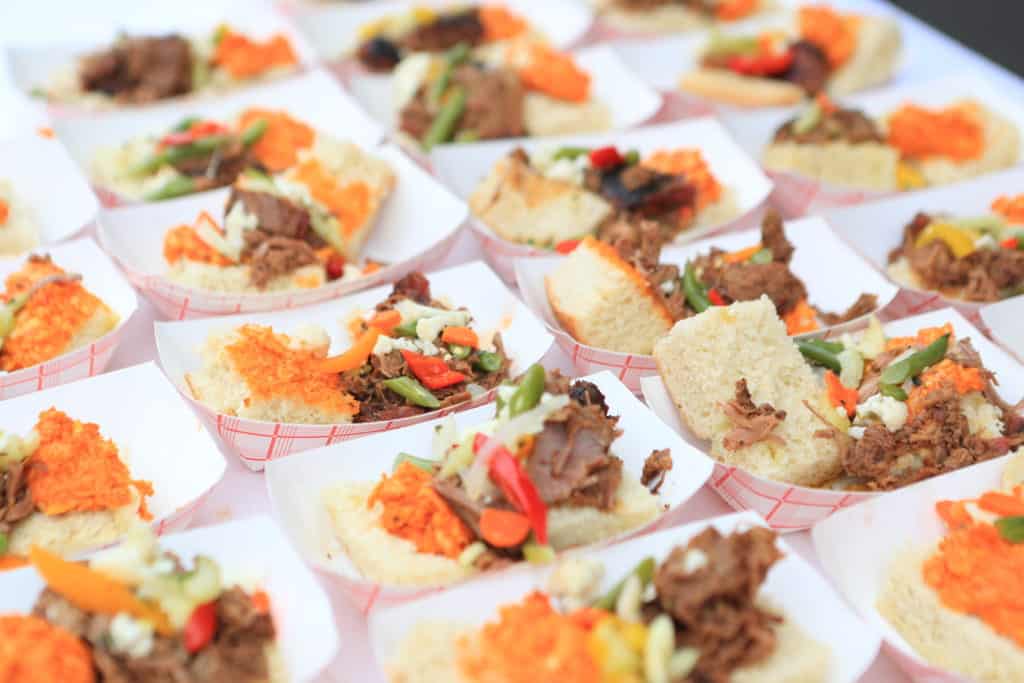 Tickets can be purchased in advance online here. Proof of full vaccination is required for the Western Pennsylvania Lamb Festival, or guests must present a negative PCR test taken within 48 hours of event start time.
For more information, follow the event on Instagram.