It's pumpkin season, Pittsburgh!
From ice cream to pancakes, pumpkin is finding its way into all sorts of dishes in and around Pittsburgh. Here's just a few places where you can get your pumpkin fix right now.
Oakmont Bakery
Oakmont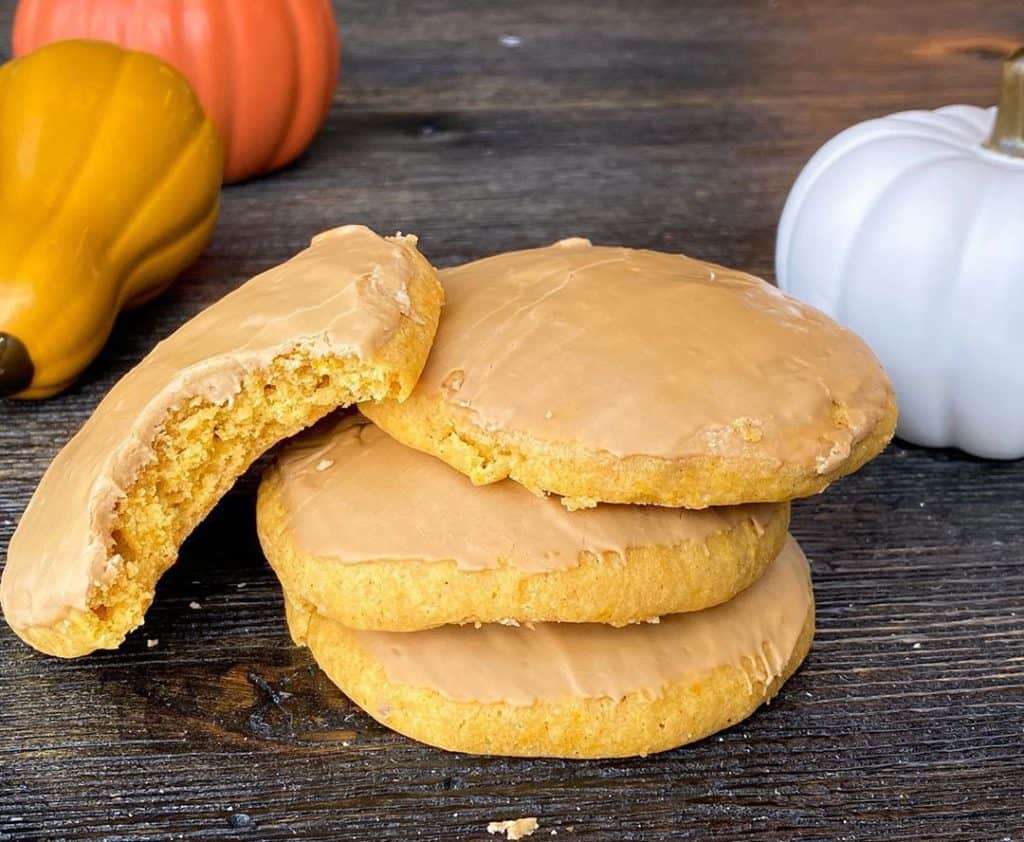 Oakmont Bakery is the place for all things pumpkin every Fall, with a full line of pumpkin products currently on their menu, including Pumpkin Spice Lattes, Pumpkin Doughnuts (with cream cheese icing, of course), Pumpkin Spice Cookies, Pumpkin Mousse Dolces and more. Oakmont Bakery (One Sweet Street, Oakmont)
Mediterra Cafe
Sewickley
Check Mediterra Cafe's social media pages for updates on their regularly-rotating list of seasonal pastries and desserts, featuring specials like their house-made Pumpkin Cookies and Pumpkin Spice Croissants, filled with pumpkin pie filling and topped with brown butter glaze, candied pumpkin seeds, and pie crumbs. Mediterra Cafe (430 Beaver Street, Sewickley)
Confections by Casey Renee
Online
James Beard-nominated pastry chef Casey Renee's online bakery serves up some of the most gorgeous (and best-tasting) cakes in Pittsburgh. Renee has just released her new seasonal menu, with Fall-inspired options like Pumpkin Apple Dulce cakes (spiced pumpkin cake with apple butter, dulce de leche buttercream, toasted coconut and apple candy), Pumpkin Chocolate Truffles, and Chocolate Chip Pumpkin Bread. Visit the site to place an order, and follow her Instagram for updates on how to get parfait versions at regular pop-ups at KLVN Coffee Lab. Confections by Casey Renee.
Bumbleberry Farms
Online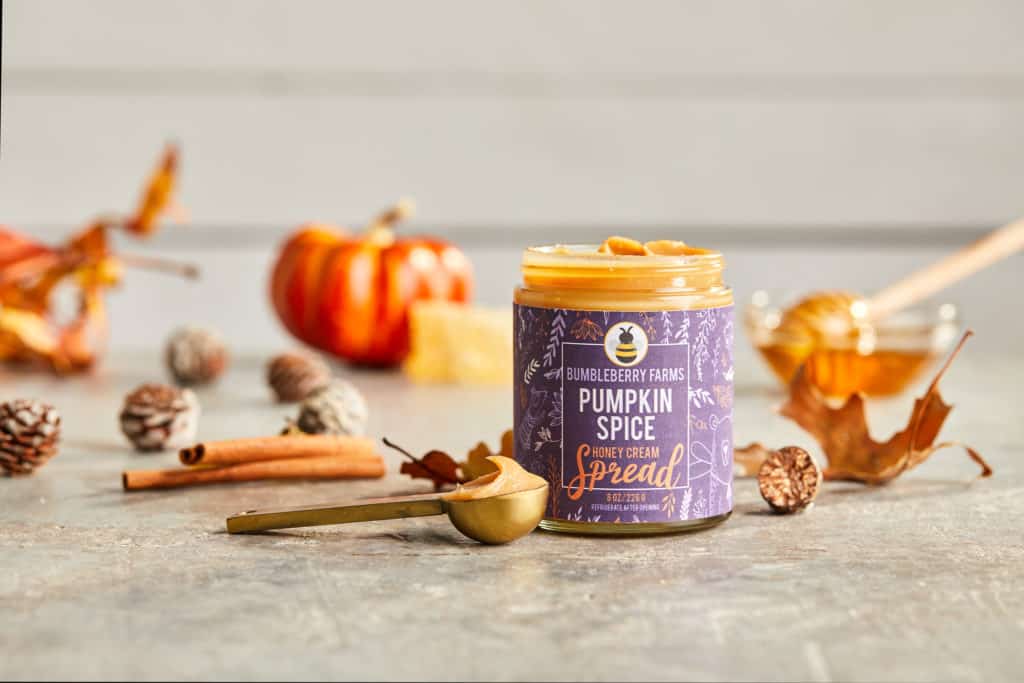 Somerset's Bumblerry Farms has just released their much-loved seasonal honey cream flavor – Pumpkin Spice. First introduced in 2019, they call it "pumpkin pie on a spoon." It's made with honey, butter, whole milk, cinnamon, nutmeg and ginger, and is great on toast, biscuits, drizzled over popcorn, or stirred into oatmeal. Jars are $12.50 each, and can be purchased online. Bumbleberry Farms
The Pie Place
South Hills
Pumpkin Brownies are back on the menu at The Pie Place! The South Hills bakery combines pumpkin and chocolate chips into their brownie mix, and tops it with cream cheese frostings and chocolate shavings. Other pumpkin offerings will be on the menu throughout the month. The Pie Place (1775 N. Highland Road #1219.
Page Dairy Mart
South Side
Not only can you find lots (and lots!) of Fall flavors on Page Dairy Mart's Fall menu (like Apple Butter Ice Cream and Campfire Arctic Swirls), but they also have plenty of pumpkin options, including Pumpkin Soft Serve, Pecan Pumpkin Pie Arctic Swirls, Pumpkin Cheesecake Arctic Swirls and Pumpkin Roll Sundaes. Page Dairy Mart (4112 East Carson Street)
Dor-Stop Restaurant
Dormont
Pittsburgh's famous Dor-Stop Restaurant has pumpkin pancakes on their menu – and they're available all year long! Keep an eye out for seasonal specials, too, like their Pumpkin-Stuffed French Toast. Dor-Stop Restaurant (1430 Potomac Avenue)
Frosty Cone
Elizabeth
Enjoy a pumpkin-flavored frozen treat (or two!) at Frosty Cone in Elizabeth. The ice cream shop has just launched a seasonal menu, with items like Pumpkin Roll hand-dipped ice cream (spicy pumpkin ice cream with cream cheese swirls), Pumpkin Pie Cyclones, Pumpkin-Filled Oatmeal Ice Cream Sandwiches, Pumpkin Soft Serve, Pumpkin Cheesecake Cyclones, Pumpkin Spice Latte Milkshakes and Salted Caramel Pumpkin Milkshakes. Frosty Cone (740 McKeesport Road, Elizabeth)
Know of any other pumpkin dishes in Pittsburgh? Let us know in the comments!