The last quarter of the year is always a busy one for restaurant openings and this year has been no different.
From a cocktail speakeasy to a brunch-only spot, these 10 new restaurants are already changing the city's dining landscape.
Bar Botanico
Lawrenceville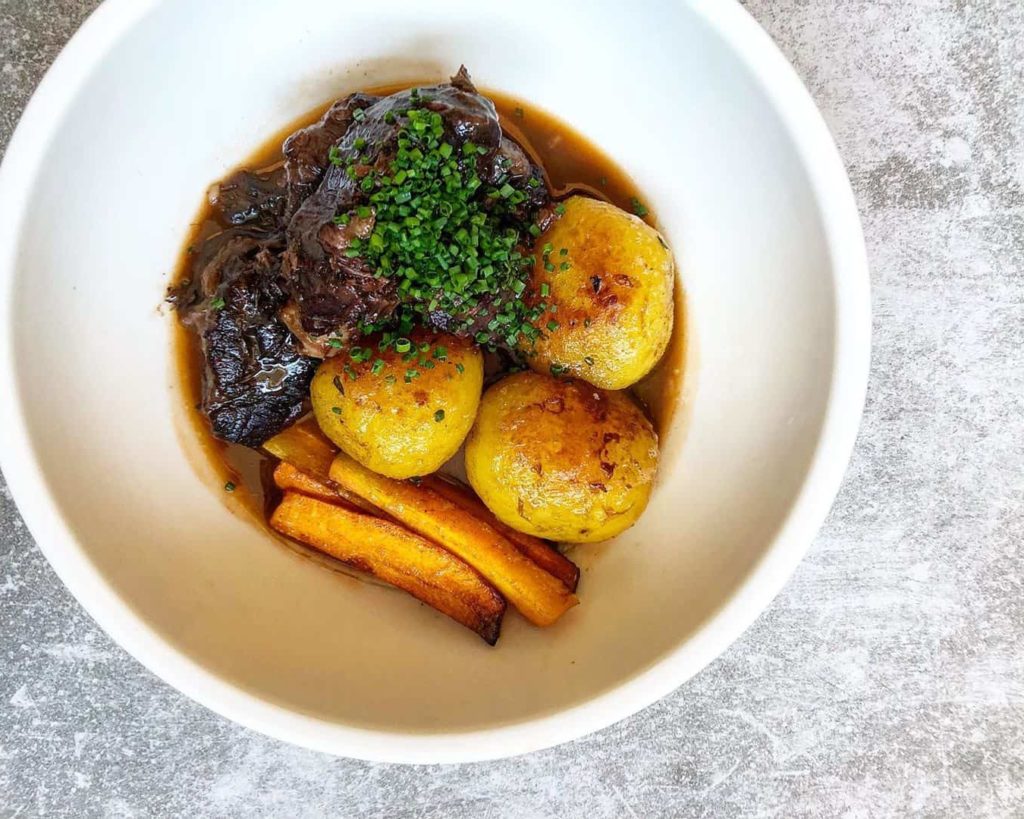 At the recently-opened Bar Botanico, you're going to have a truly unique dining experience. Instead of a standard menu, the restaurant offers a set of "chef curated meals" that are created with local and seasonal ingredients. You tell your server your preferences – what kind of meat, vegetables or fish you enjoy – and the kitchen will send out dishes that are tailor-made to you. The bar program operates in the same manner. Or, you can order a "bartender's choice" cocktail, and be ready for a (tasty) surprise.

Bar Botanico (4325 Butler Street)
Lola's Eatery
Lawrenceville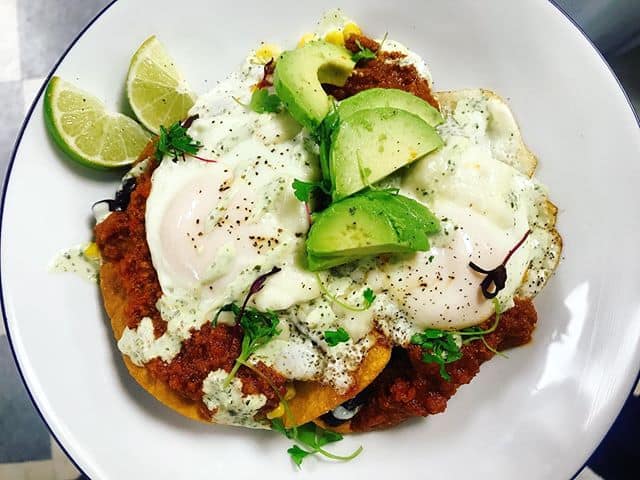 This new brunch spot is now open inside the historic Engine House 25's Tasting Room in Lawrenceville, serving Mexican and Filipino-inspired dishes and fresh baked goods. Look for an eclectic menu, with options like Send Noods, a breakfast noodle bowl with sauteed mushrooms, kale, nitamago egg, bacon and house-made soy brine and an Adobo Pot Pie, with Adobo chicken, pork belly, bacon and hot honey.
Lola's Eatery (3337 Penn Avenue)
KIIN Lao & Thai Eatery
Squirrel Hill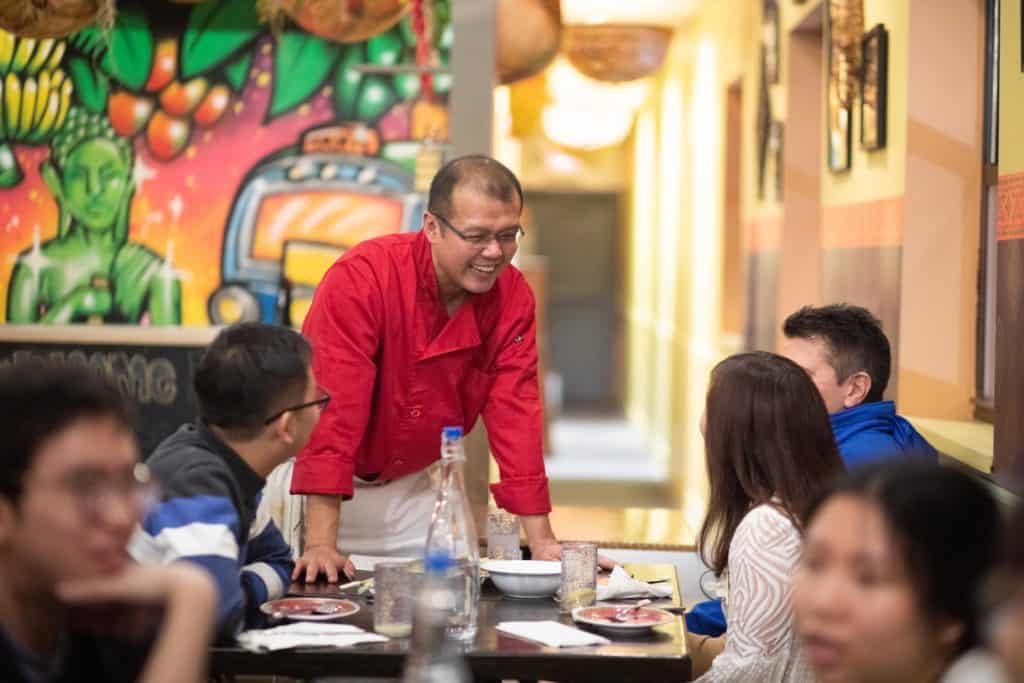 This November, Norraset and Rujira Nareedokmai, the owners of Pittsburgh restaurant staples Silk Elephant and Bangkok Balcony, opened KIIN Lao & Thai Eatery in the Bangkok Balcony space, serving traditional Laotian cuisine, along with a limited Thai menu. The menu features traditional dishes like Laab (minced chicken, pork or tofu mixed with fish sauce, toasted rice, lemongrass and mint), and Orm (an herbal stew, served with sticky rice), along with a selection of curries, salads, and shareable plates.
KIIN Lao & Thai Eatery (5846 Forbes Avenue)
Della Terra
Zelienople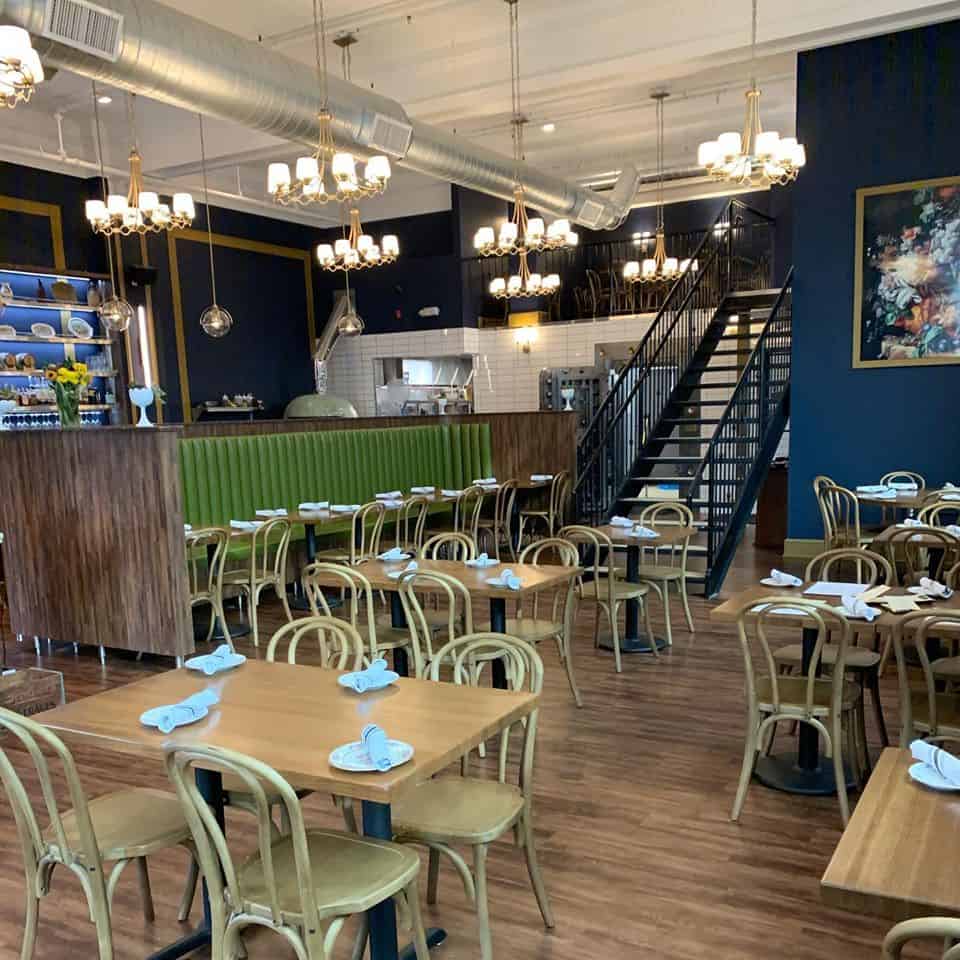 Though it's not really new, Della Terra in Zelienople is in a new location… and if you haven't been in awhile, it's definitely worth a trip. They're still serving their fantastic Neapolitan pizzas, plus salads and house-made pastas (the Pappardelle Boscaiolo with braised pork and mushrooms is especially impressive). The new space (located in the old Mellon Bank building on Zelienople's North Main Street) is bigger and brighter – and they're also now serving lunch.
Della Terra (100 North Main Street)
Iron Born Pizza
Strip District
The second Iron Born Pizza location has officially opened in the Strip District, and this one has some pretty significant differences than the pizza shop's take-out location in Millvale: Not only do they serve fresh-made pasta (hat tip to chef Ryan Peters for leading their pasta program), but they also have a full (and very large) bar. And of course, you can still get their piping-hot, cheese-filled, Detroit-style pizzas, in more than 20 varieties.
Iron Born Pizza (1806 Smallman Street)
Mana Boardgame Tavern
North Side
(Board) gamers, this one is for you. Mana Boardgame Tavern offers more than 200 different boardgames for guests to enjoy (there's a $5 Play Pass fee for access to all games), along with a full bar and small bites.
Mana Boardgame Tavern (919 Western Avenue)
Halal Pitt Food Truck
Oakland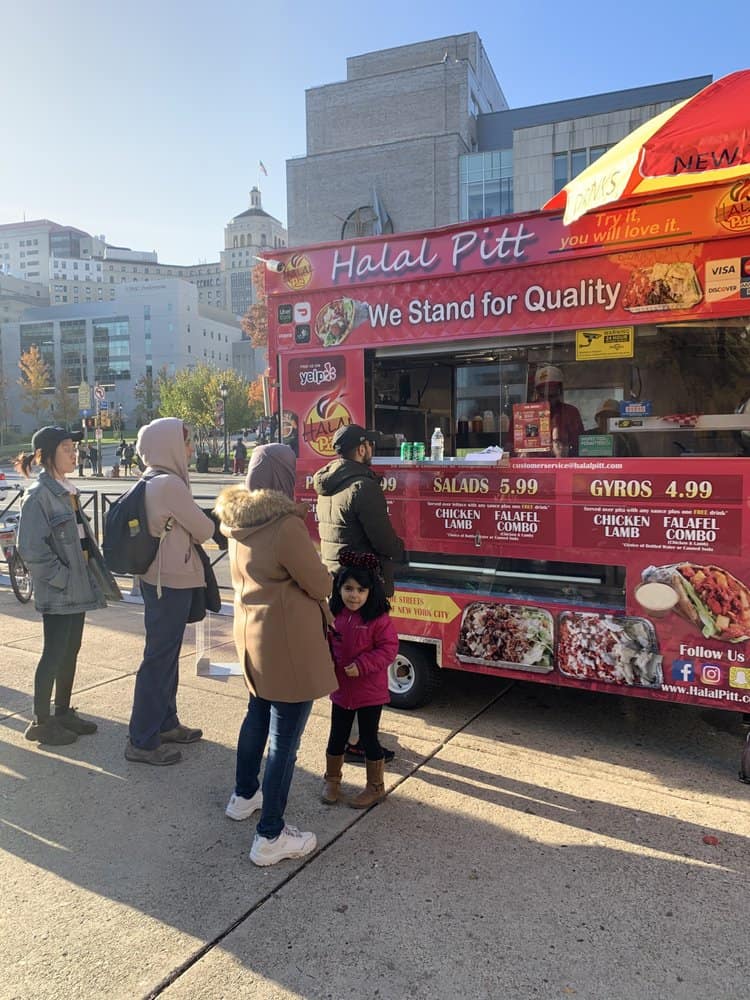 Pittsburgh officially has its very own halal food cart! The ubiquitous in New York City-style food truck is now serving Oakland. You'll find Mediterranean dishes, like platters of chicken, lamb or falafel over rice (all served with halal-style sauce), salads, and gyros. Look for the red food cart at Fifth Avenue and Desoto Street.
Sprezzatura
Millvale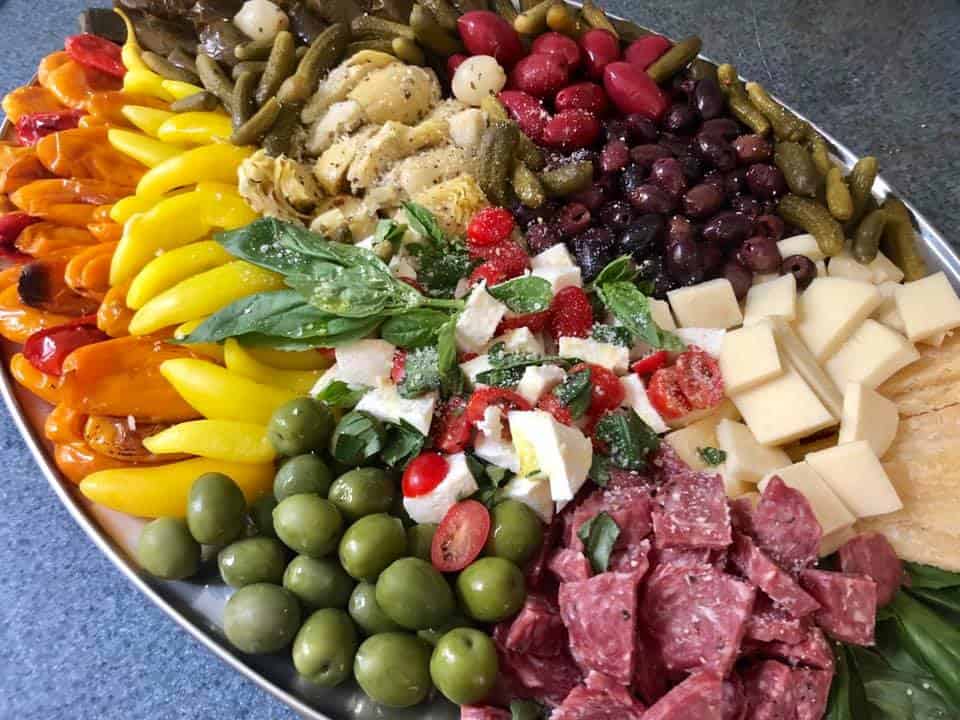 BYOB cafe Sprezzatura is now open in the Millvale Food & Energy Hub in Millvale, serving hearty and delicious Italian dishes. The small menu features salads, soups, and entrees, like Spaghetti & Meatballs, Vegetable Lasagna. It's open Wednesdays through Fridays from 11:00 a.m. to 2:00 pm. for lunch and 5:00 p.m. to 8:30 p.m. for dinner, and on Saturdays from 4:00 to 9:00 p.m.
Sprezzatura (112 East Sherman Street)
Commerce Bar
East Liberty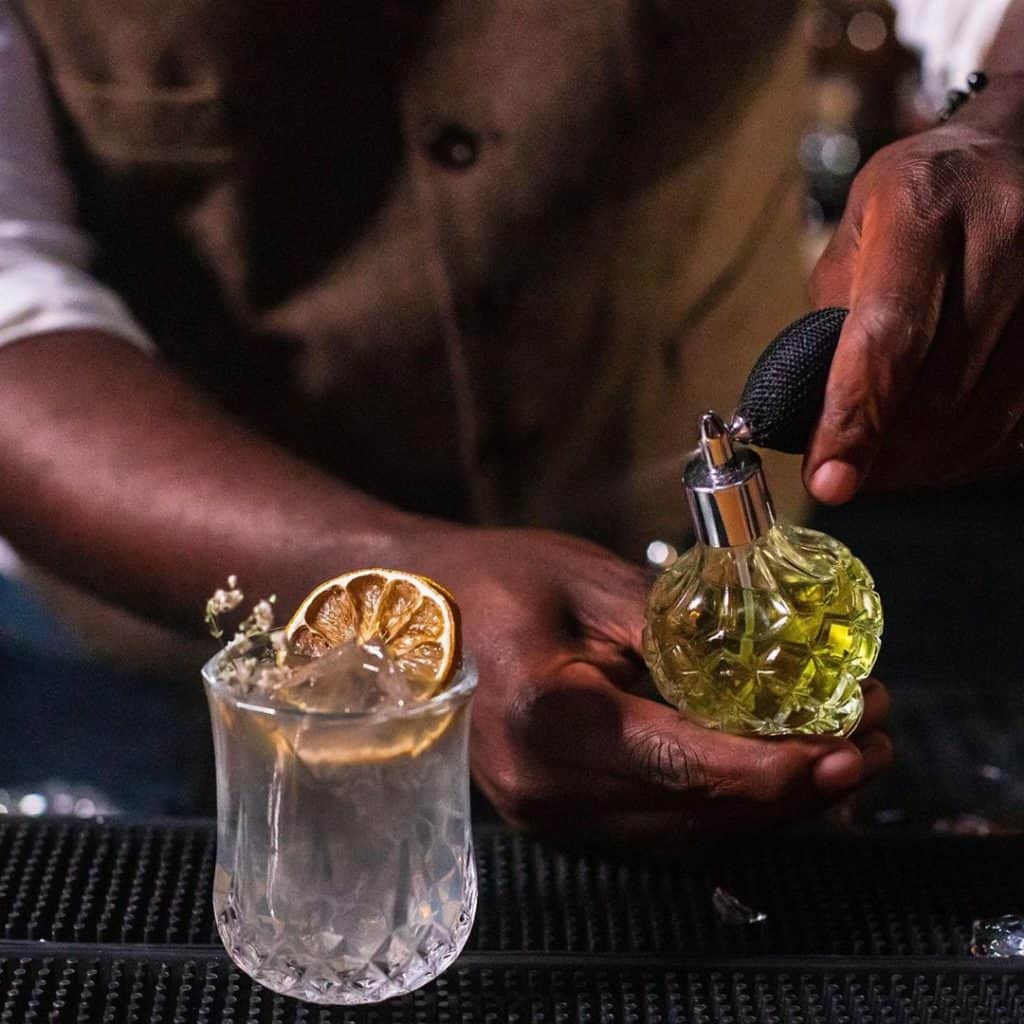 In order to get inside Commerce Bar, you have to know where to look. The speakeasy-style bar is located in the alley behind Bird on the Run in East Liberty, and there's no sign – only a black door with a light overhead. Once you've made it in, you'll find an elegant space (featuring a massive, ornamental crystal chandelier), and an elevated cocktail menu, featuring twists on classic favorites.
Commerce Bar (128 South Highland Avenue, rear entrance)
Big Rig's BBQ
Monroeville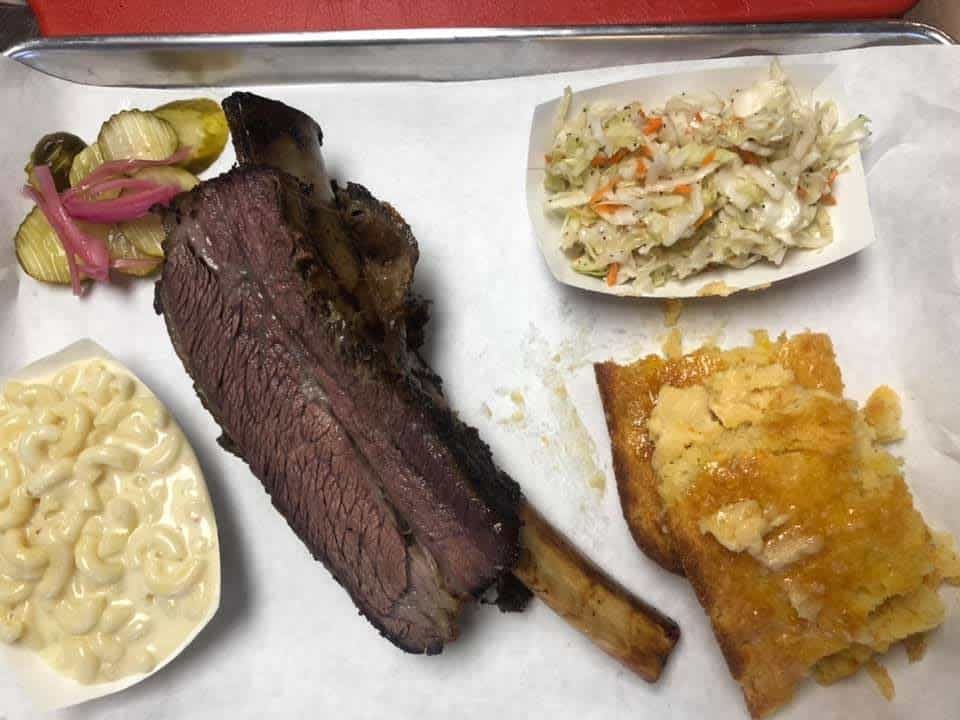 If you're looking for smoked meats, you've come to the right place. Big Rig's BBQ is now open in Monroeville, serving BBQ dishes like Texas-style Brisket, Pulled Pork, Baby Back Ribs, and Sliced Pork Belly. They also have a selection of sandwiches (The Double Pig, with a Jalapeño Kielbasa, pulled pork, sweet mustard slaw and BBQ sauce is a favorite), and house-made sides, like Mac & Cheese, BBQ Burnt End Baked Beans, and slow-cooked Collard Greens.
Big Rig's BBQ (226 Center Road, Monroeville)