August is one of the best foodie months in Pittsburgh. Not only can you find fantastic local produce (hello, tomatoes, peaches and corn), but there are also stellar festivals and events happening every weekend. We've rounded up the very best things to eat, drink, and experience in the hottest month of the year.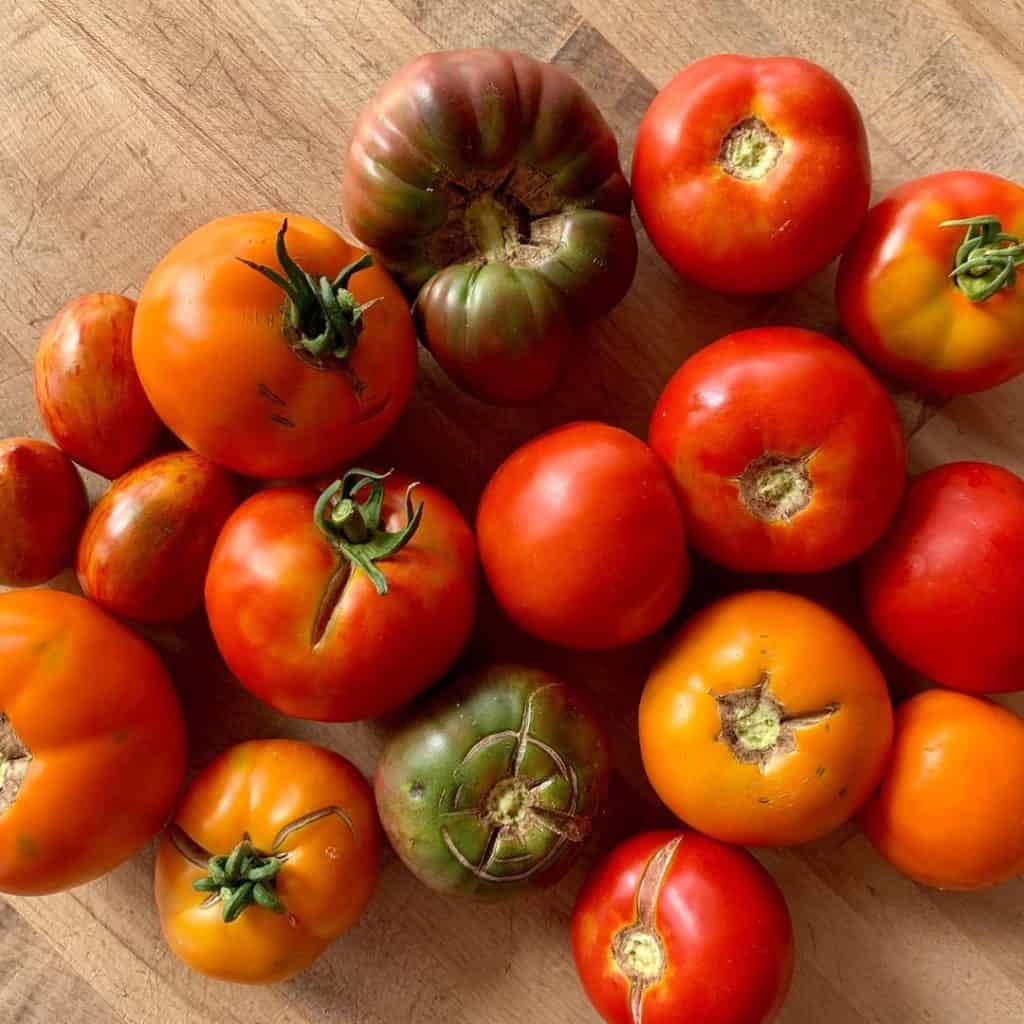 1. Savor summer tomato season. Local farms are unloading crops of tomatoes onto Pittsburgh restaurants right now, and you need to take advantage of it as much as possible. Dinette is overloaded with their own rooftop-grown ones, turning them into a salad with yellow onions, roasted hot banana peppers, sheep's milk feta, and a thick cut of grilled farm bread. In Harmony, Della Terra has just introduced a brand new menu, featuring a new take on Caprese salad, with a local tomato filled with stracciatella cheese, and set over basil-infused house-made bread crumbs. Carson Street Deli is roasting their own tomatoes for a special sandwich called the 'Dressed to Impesto,' made with house-made avocado aioli, roasted tomatoes, grilled chicken, melted buffalo mozzarella and pesto. Still can't get enough tomatoes? Phipp's famous Tomato & Garlic Day is happening on August 25, with farm vendors, kid's activities, and more.
2. Celebrate #NationalOysterWeekend. Okay… it's pretty much a made-up holiday, but if it gives you an excuse to slurp down oysters and drink rosé, we're all for it. Hit all of the Pittsburgh favorites, including Merchant Oyster Company, and Luke Wholey's (check out our list for the best places to get oysters in Pittsburgh here), or head to Spirits & Tales in the Oaklander Hotel or Muddy Waters. All weekend long from August 2 through August 5, they'll be donating 10-cents for every oyster sold to the Oyster Recovery Partnership to fund the planting of 10 baby oysters onto protected reefs in the Chesapeake Bay.
3. Tap into your Italian side. Not Italian? That's okay – they're a welcoming bunch. Not only does August bring Little Italy Days in Bloomfield from Thursday, August 15 through Sunday, August 18 (one of the best festivals of the year), but South Oakland institution Groceria Merante is celebrating their 40th anniversary on August 24 with a neighborhood bash, full of Italian food, Italian music, and Italian games. And Strip District staple Enrico's Biscotti is teaching their very own sauce-making class on Friday, August 9. Tickets are $85 per person, and you'll learn everything you need to make your very own Sunday gravy.
4. Get your swirl (of soft serve) on. Hard scoop ice cream is pretty great, but nothing compares to soft serve. It's a crime not to indulge in this sweet treat in August. Go to one of these 21 fantastic locally-owned ice cream shops, where you can find soft serve at Remember When, Page Dairy Mart, or Emmerling's, or try Pittsburgh's newest pop-up, Millie's Summer of Soft Serve at Bakery Square.
5. Eat poutine and chilled corn soup at Supper on Penn. One of the Strip District's newest restaurants, Supper on Penn, opens on Wednesday, August 7. The restaurant (which was recently part of the Federal Galley) will feature chef/owner Vincent Perri's take on elevated New American cuisine, with dishes like Roasted Garlic Hummus, a house-ground Burger (served on their very own pretzel roll), Poutine with duck fat fries, and a Chilled Corn Soup with pickled jalapeno. Call 412-235-7608 to make reservations. UPDATE: The opening has been delayed. Follow Supper on social media for news about the new opening date.
6. Try a new (to you) restaurant during Pittsburgh Restaurant Week. You have more than 70 Pittsburgh restaurants to choose from during the summer Pittsburgh Restaurant Week, taking place from August 12 through August 18. Find three-course lunch and dinner prix fixe menus (from $20.19 to $35.19) at spots like Bonfire, or, the Whale, Station, Social House 7, Terrace Room, the Carlton, and Paris 66.
7. Reserve your spot at a special dinner. From Kanto Kitchen taking over Pie for Breakfast for a breakfast-themed Filipino feast on August 25, to Threadbare Cider and DiAnoia's hosting a 'Cider Maker Dinner' on August 11, there are plenty of collaboration dinners happening this month. See also: Talia's Wagyu 12-course tasting dinner on August 15 and 16, and Enrico Biscotti's Big Italian Throwdown, a five-course Italian extravaganza on August 30.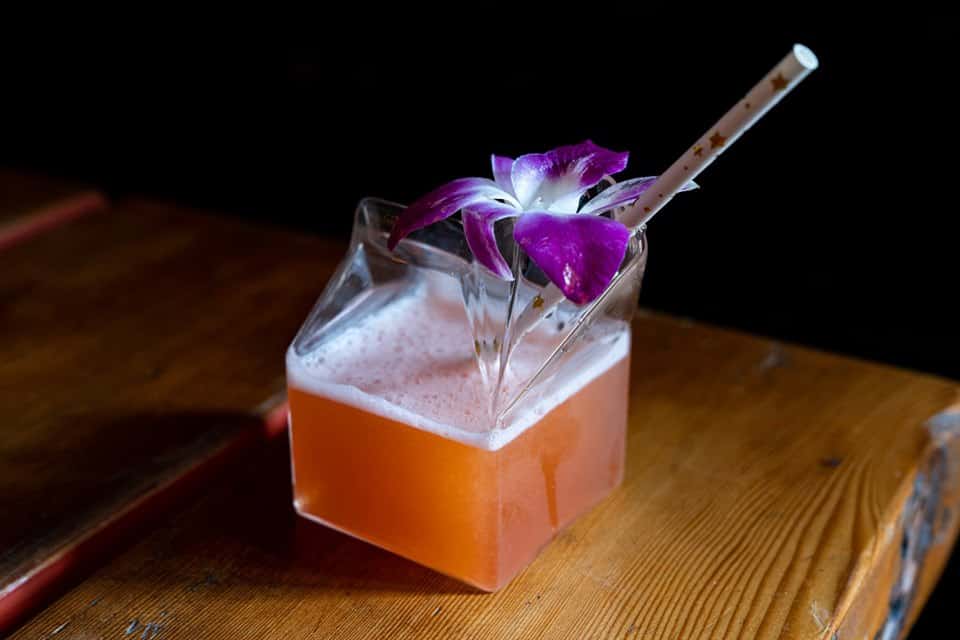 8. Imbibe… in a new cocktail. There's a seriously fabulous summer cocktail game happening around town right now. Smallman Galley just introduced a brand new cocktail menu (look for drinks like the Fairest of the Seasons, with Boyd & Blair Potato Vodka, Aperol, white port, POG shrub, honey, and a splash of bubbles). Heading to the bar at the newly-opened Bridges & Bourbon is like taking an AP course in mixology, with cocktails that infuse fog, and advanced techniques.
We also can't get enough of the cocktails at Soju (including a fresh watermelon juice one that you've got to try before the summer is out), and that goes double for the new bar menu at Umami, which is offering drinks like the Imperial Jade, a beautiful concoction with coconut lemongrass nigori, rum, pandan and lemon.
9. Indulge in a summer salad. Seriously, if we haven't said it enough, there's no better time to get produce in Pittsburgh that right now. And chefs are using that produce to make outstanding salads. Look for great options from Morcilla (tomatoes, peaches, whipped feta, harissa, smoked walnuts and za'atar), Bar Marco (a gorgeous tomato and peach salad with with cucumbers, stracciatella, and basil), Guapo at the Federal Galley (beets, mango, basil, roasted pepitas and mixed greens) and Cinderlands (plums, fennel, arugula, dill blossom, Aleppo pepper and fennel top vinaigrette).
10. Order the collard greens (and everything else) at Larder at East End. Have you tried Justin Severino's newest spot, Larder at East End? Now is the time to go. The regularly-changing menu features new takes on down-home favorites like Mac & Cheese, Smoked Pickled Beets and Chicken Wings (these ones are served smoked, and the sauce options changes regularly, from coffee-rubbed to traditional Buffalo). We've been twice since they opened last month, and haven't put a thing in our mouth that wasn't excellent (seriously, those collard greens, when they're on the menu, are some of the best we've had in the city). They also just launched a happy hour with East End Brewing Company (where they share their space), available Tuesdays through Fridays from 4:00 to 6:00 p.m. Larder of East End (147 Julius Street)
11. Go a little veg. Pittsburgh VegFest, with tons of vegan and vegetarian food vendors, yoga demonstrations, live music, shopping and family-friendly activities, is happening on Saturday, August 10 at Allegheny Commons Park. Enjoy bites from 40 vegan-friendly spots around town, including Onion Maiden, Chip & Kale, The Pittsburgh Juice Company, and Gluten Free Goat. Looking for more vegetarian goodness this month? Spork is hosting a Vegetarian Garden Dinner on August 11, serving a five-course menu with produce from their very own on-site garden, paired with natural wine selections. Tickets are $100 per person, and available online.