In these trying times, we all want to show our loved ones how much we care about them. And Pittsburgh restaurants and food businesses are making it easy for us, offering online ordering and shipping on special gifts and care packages.
Quarantine Succs Macarons from Maisy Cakes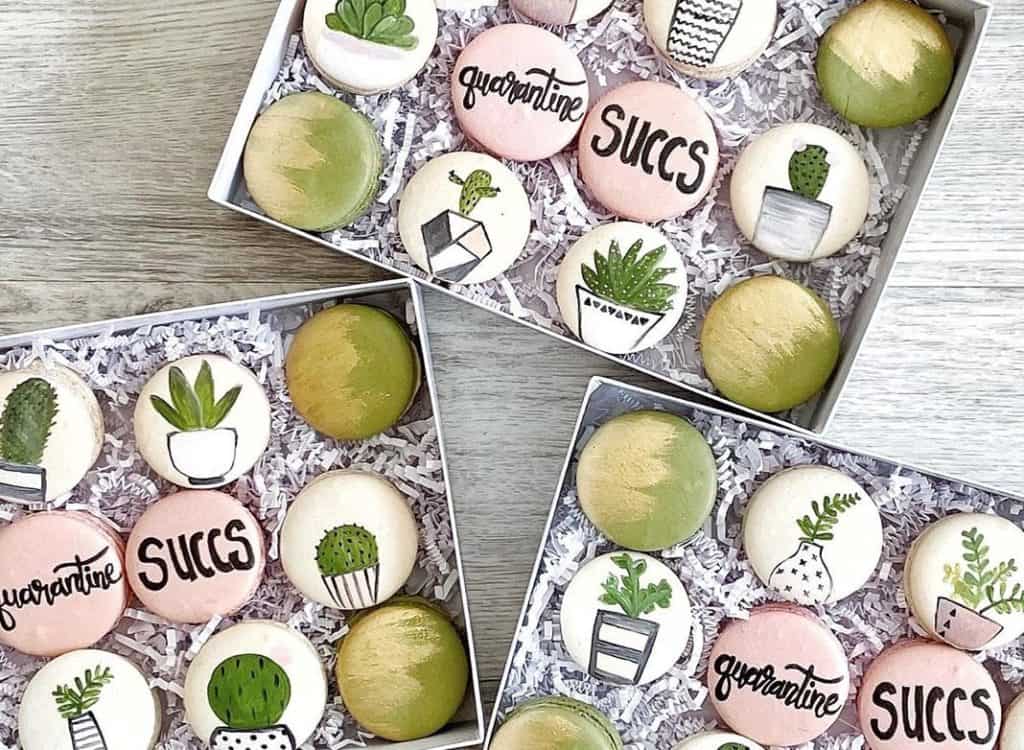 These adorable hand-painted macarons are the perfect way to show someone in Pittsburgh that you're thinking of them – and share your thoughts about the state of affairs right now. Maisy Cakes is a small-batch bakeshop that primarily deals with special orders of French macarons and gourmet cupcakes. These succulent macarons are part of a special package, and are available for pickup and delivery in Pittsburgh. Reach out to the company to order.
Ice Cream Boxes from Millie's Homemade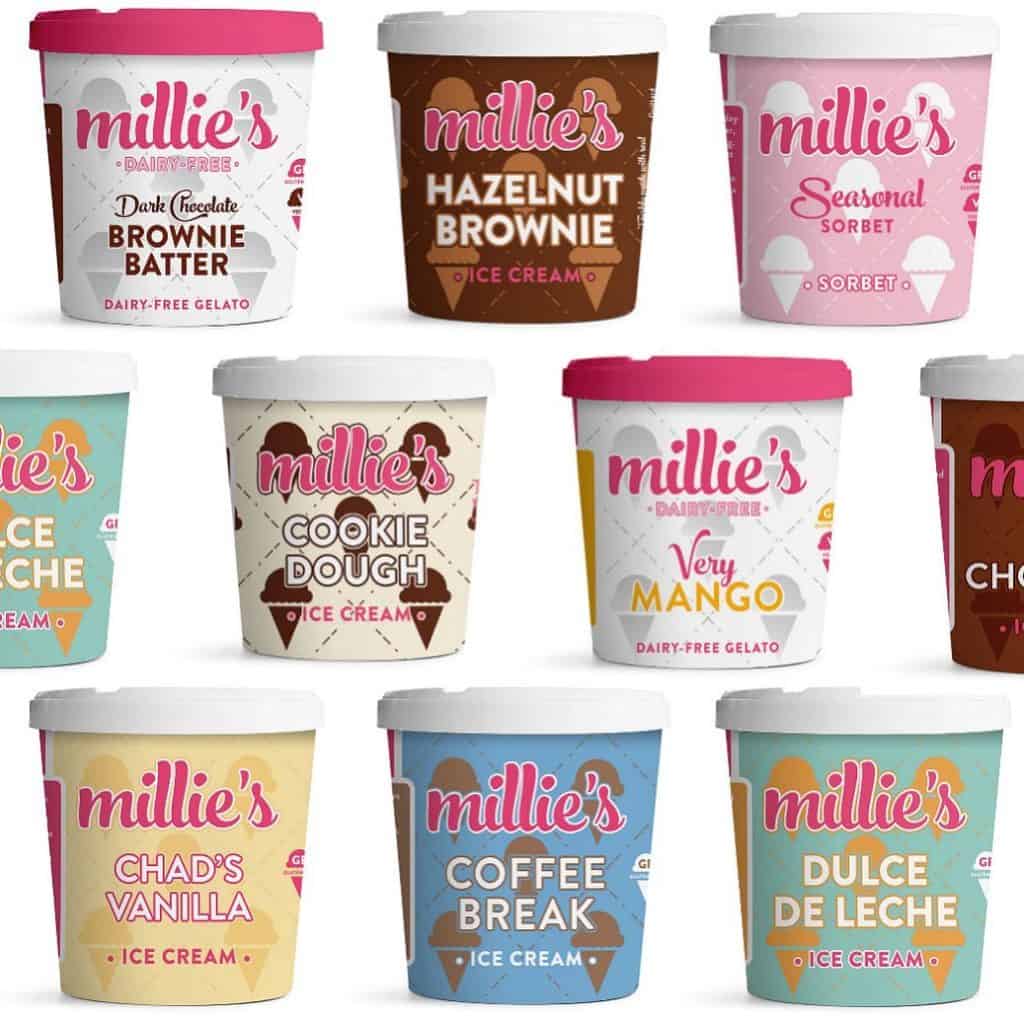 Give the gift of something super sweet with a hand-delivered package from Millie's Homemade. The ice creamery is offering delivery to select Pittsburgh zip codes of their ice cream packages, featuring four pints of their weekly flavor list. Each box is $49, and weekly subscriptions are also available. And, they have non-dairy gelato offerings, too. Order here.
Spanish Gems Salami Box from Salty Pork Bits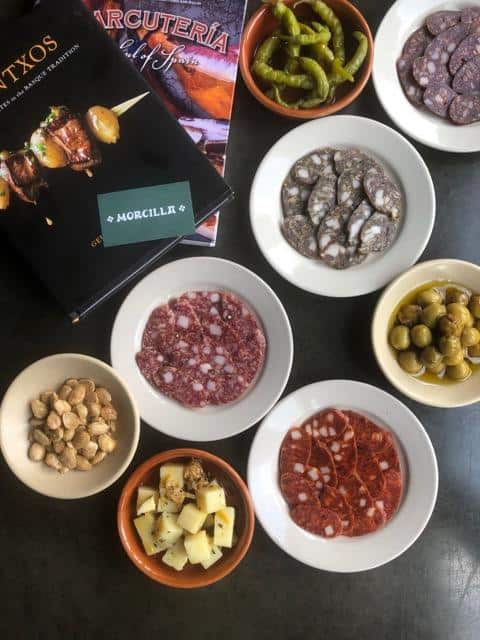 Justin Severino's Salty Pork Bits is giving you another way to get their artisan charcuterie – special boxes, including Spanish Gems (a four-pack of their favorite Spanish salami), Italian Classics (four classic cured meats) and French Favorites (four salmi with French influences). Each speciality box is $45, and ships nationwide every Tuesday. Of course, Salty Pork Bits also has charcuterie subscriptions, too, at $45 a month. Order here.
Paul Family Farm Breakfast Box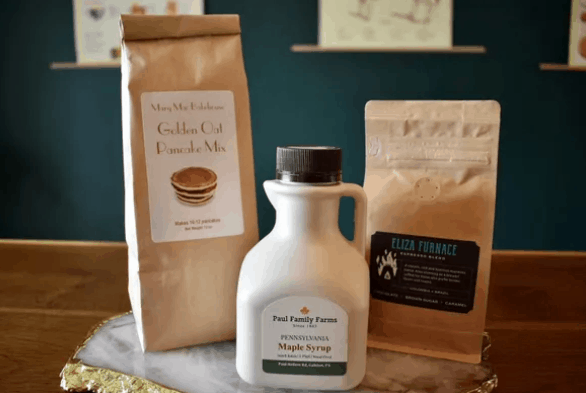 Paul Family Farm's Breakfast Boxes are a sweet way to show someone that you're thinking about them – and give them an extra-special start to their day. Each box is $25 and contains a pint of their traditional maple syrup, a package of Mary Mac Golden Oat Pancake Mix, and a pouch of de Fer Coffee. You can order it at their online shop, along with selections of bourbon-barrel syrup, raw honey and maple sugar. Order here.
Charcuterie Box from Ferro
New date-night box service Ferro has introduced a Charcuterie Box option, featuring a cheese and charcuterie board (vegan and vegetarian options are available, too) for $90. The box avlso includes a floral arrangement, candle settings, and a complimentary bottle of Champagne. Order here.
Jam Box from Batch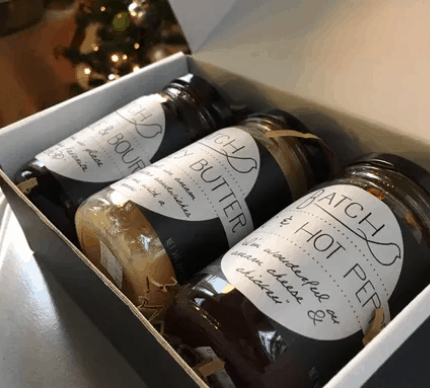 Give your loved ones some homemade jam from Saxonburg's Batch. You can choose from three varieties in their three-jar jam box, Monkey Butter, Garlic and Hot Pepper, and Black, Blue and Bourbon – or feel free to make your own mix from their other flavors. Each box is $25 and can be shipped nationally. Order here.
French Cannelés from Gaby et Jules Patisserie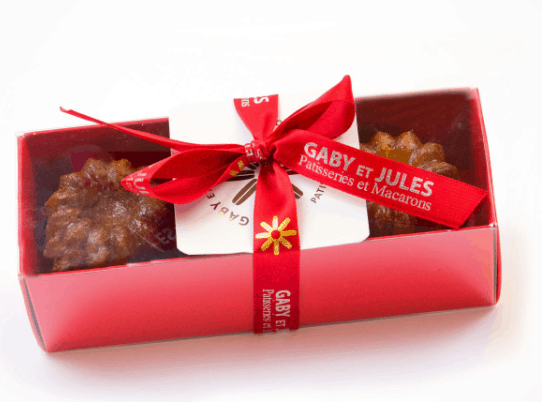 Pittsburgh's Gaby et Jules Patisserie offers nationwide shipping for their French Cannelés, a small pastry with a custard-like center. They're available in boxes of three ($7.50) or six (14.50). Gaby et Jules also ships boxes of their macarons, caramels and nougatines. Order here.
Cookie Dough Everything from Sinful Sweets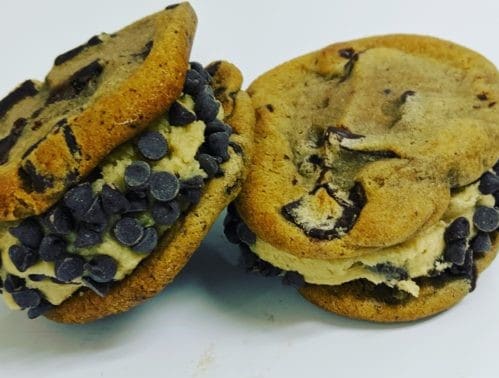 Know someone who loves cookie dough? Sinful Sweets has you covered. You can order (egg-free and completely edible!) Cookie Dough-stuffed Chocolate Chip Cookie Sandwhiches, Cookie Dough-stuffed Oreos, Cookie Dough Fudge Brownies, and tubs of straight cookie dough – including regular chocolate chip, Red Velvet, peanut butter and more. Put together a gift box and ship anywhere in the country. Order here.
Happy Hour Graze Box from Olive & Brie
What better to accompany your Zoom happy hour than a Happy Hour Graze Box from Pittsburgh-based Olive & Brie? It comes with everything you need for elevated snacking, including brie topped with fresh berries and honeycomb, aged cheddar, Bleu cheese, proscuitto, grapes, chocolate, nuts, fig jam, and assorted bread and crackers. Boxes are $65 each and can be delivered in Pittsburgh and the surrounding areas. Order here.
Springtime Cider Bundle from Threadbare Cider & Mead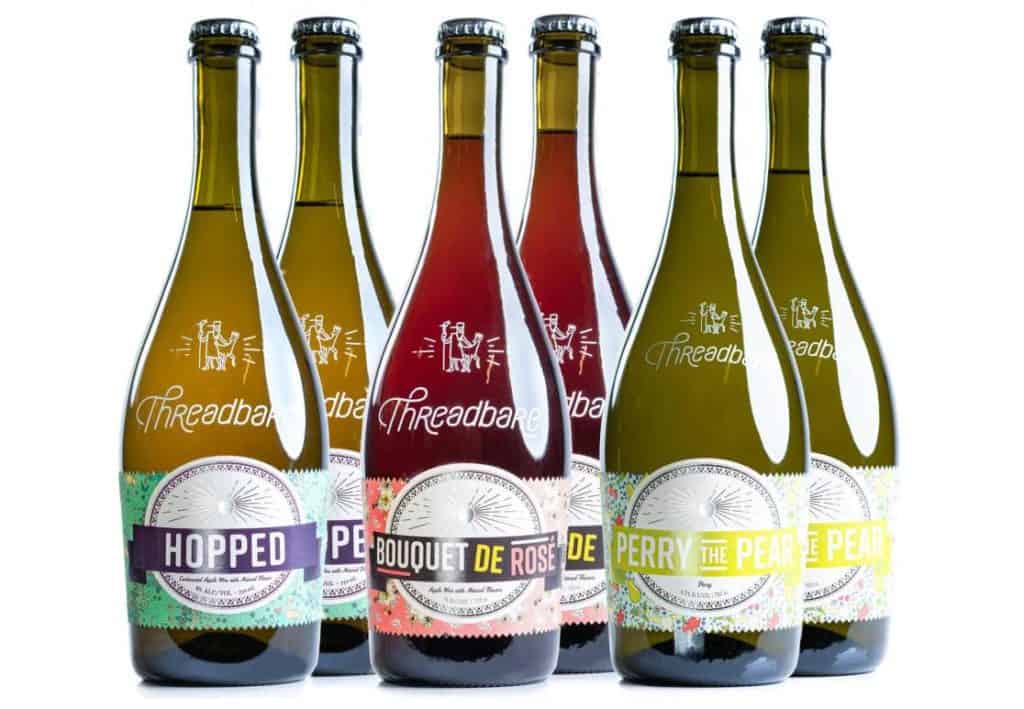 Celebrate spring with a six-bottle bundle from the North Side's Threadbare Cider & Mead. Each package is $75, and comes with two bottles each of Hopped Cider, Bouquet de Rosé Cider and Perry the Pear Cider. Threadbare ships to over 30 states – just make sure that your recipient is over 21 to sign for their cider-y care package. Order here.
Macaron Box from Macaron Bar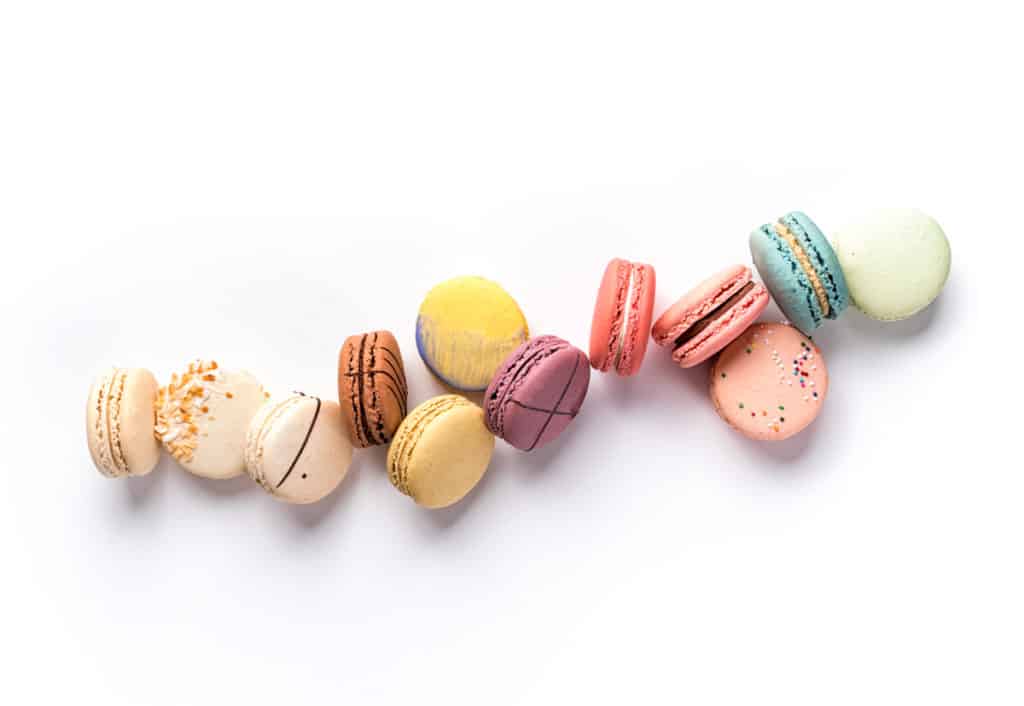 You can place an order for a gift box of macarons from the East Liberty shop and pick it up yourself, or order online to have the company ship them anywhere across the nation. Shipping is currently free, and macarons are available in packs of 12 ($39), 24 ($59) and 36 ($69). Order here.
Coffee Sample Pack from De Fer Coffee & Tea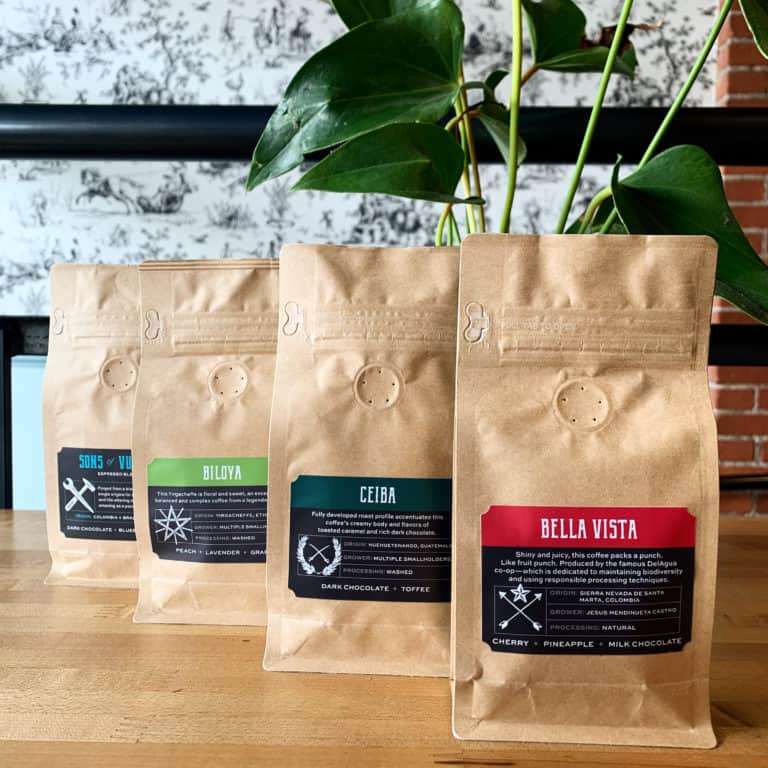 Your coffee-loving friends will love this box from De Fer Coffee & Tea. The Coffee Sample Pack has four different 1/4 lb. bags of coffee, a mix of blends and single origins. Each box is $25 each, and coffees can come whole bean, or ground. Order here.