If you love to eat local, why not drink local too?
Even if you already have your spirit of choice, we have a few more that should be on your radar. From rum to gin, vodka, and whiskey (lots and lots of whiskey), every spirit below was made in Southwestern Pennsylvania. Cheers!
If you visit (or sample!) any of these distilleries, we want to see! Please tag @goodfoodpgh and #goodfoodpgh!
12 Distilleries in Pittsburgh:
Liberty Pole Spirits
Liberty Pole Spirits honors the vibrant whiskey history of Southwestern PA with their name, and the whiskey they produce. Located just southwest of Pittsburgh in Washington, PA, varieties include Rye Whiskey, Corn Whiskey, Bourbon, Peated Bourbon, and more. The distillery offers tours, bottle sales, and is open Thursday – Saturday for cocktails.
Liberty Pole Spirits (68 W Maiden St)
Boyd & Blair Potato Vodka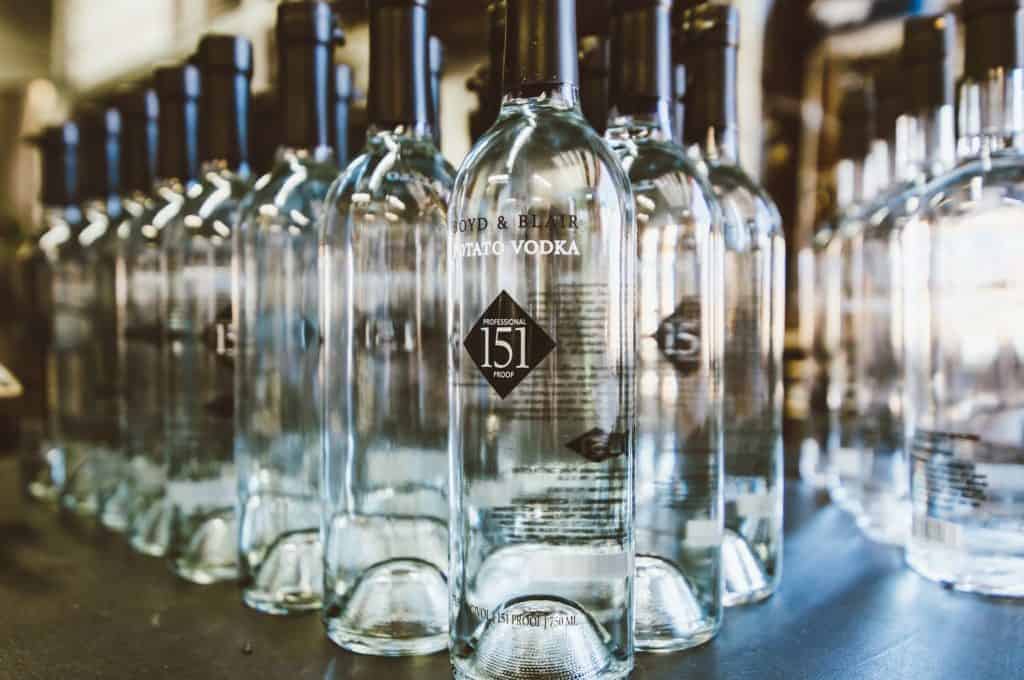 Distilled by the Pennsylvania Pure Distilleries company in Glenshaw, PA, Boyd & Blair Potato Vodka is made from 100% PA grown and harvested potatoes. The result is a naturally sweeter, creamier, and more pleasing vodka that has been a bar staple in Pittsburgh for years. Enjoy a weekend tour of the distillery, or try the vodka at bars and restaurant around the city. The company also makes a BLY Silver Rum from molasses produced in Honey Brook, PA.
Boyd & Blair Potato Vodka (1101 William Flynn Highway)
Maggie's Farm Rum
A staple at bars around the city is Maggie's Farm Rum. This award-winning distillery is located in The Strip District and is known for their expertly crafted rums, liqueurs, and cocktails. The distillery produces both white and dark rum, as well as interesting flavors like spiced rum and pineapple rum. To try these spirits in action, stop by their distillery rum room for a drink, Wednesday -Sunday.
Maggie's Farm Rum (3212a Smallman St)
Wigle Whiskey
Founded in 2012, Wigle Whiskey has quickly become a household name in Pittsburgh, offering a unparalleled variety of locally-produced spirits. At the time of their founding, the distillery was instrumental in changing laws in Pennsylvania that allowed craft distillers to produce and sell their products. Today the company has five Pittsburgh locations, selling and sampling their ever-evolving lineup of whiskeys, liqueurs, rums, and spirits, as well as hosting a robust calandar of events. A few popular varieties include: Walkabout Apple Whiskey, Oaxaca Rye, Pennsylvania Rye, Absent Minded Absinthe, Rhubarb Liqueur, and more.
Wigle also owns Threadbare Cider and Mead, a cider house and meadery on the Northside. Threadbare also bottles and sells their products.
Wigle Whiskey (Multiple locations)
Kingfly Spirits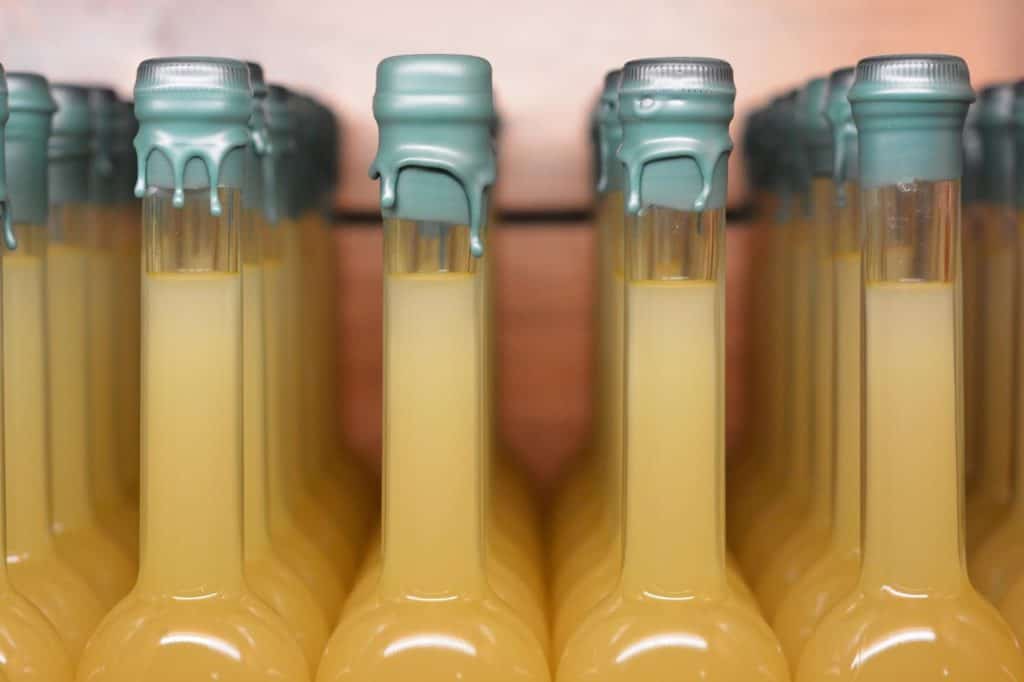 New to the Pittsburgh craft distilling scene is Kingfly Spirits, a distillery, bar, and event venue in The Strip District. The space opened in February in a large building next door to the new Cinderlands Warehouse. Kingfly is open Wednesday – Sunday, serving up drinks made with their spirits, such as limoncello, vodka, and rum. Be sure to stop by for live music, hosted every Thursday night.
Kingfly Spirits (2613 Smallman St)
Quantum Spirits
Quantum Spirits is located in Carnegie, PA, but you've probably noticed their bottles on bar shelves around the city. As the name would suggest, Quantum geeks out over the science of spirits. Some of their scientifically engineered liquids include: citrus vodka, barrel rested gin, grapefruit gin liqueur, and more. Stop by their "Triple Point" tasting room (both a Pittsburgh and chemistry reference) to try a drink, and grab a bottle for later, too.
Quantum Spirits (230 E Main St)
Country Hammer Moonshine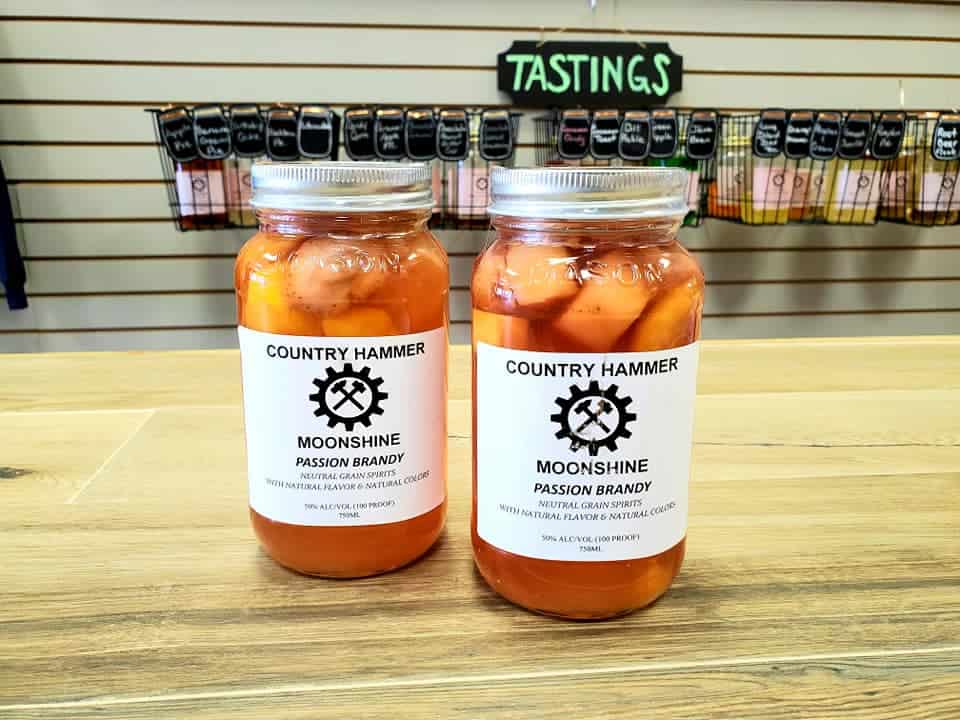 Any flavor of moonshine you can dream of, Country Hammer probably makes it. This locally-produced moonshine shop, which has locations in Irwin, Bethel Park, and McKees Rocks, offers far out spirit flavors like apple pie, banana cream, birthday cake, chocolate covered strawberry, chocolate peanut butter cup, green apple, dill pickle, orange dreamsicle, strawberry cheesecake, and more. The shops offer retail sales, moonshine drinks, local wine, and beer. The website has serving suggestions, such as mixing apple pie moonshine with ginger ale, or birthday cake moonshine with red bull.
Country Hammer Moonshine (Irwin, Bethel Park, McKees Rocks)
Red Pump Spirits Craft Distillers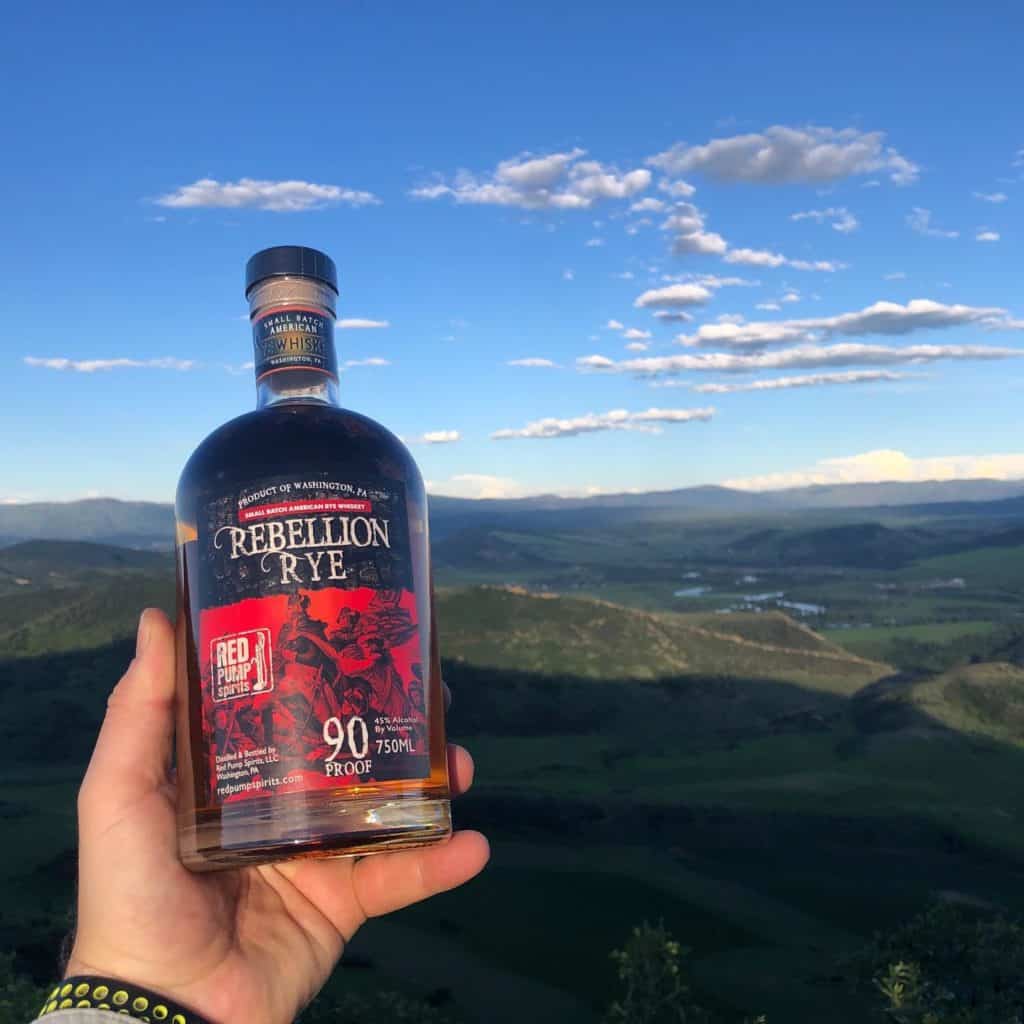 Another Washington, PA, distillery is Red Pump Spirits. This small batch craft distillery is dedicated to producing limited, but carefully crafted drinks, made with locally sourced grains, and bottled by hand. Liquors include the Rebellion Rye Whiskey, Farmhouse Whiskey, and Blue Parrot Vodka. Tours and tasting are available at Red Pump every Saturday. And, just incase you were wondering, the name is a reference to the red painted well pump outside the grandparents' home of the company's owner.
Red Pump Spirits Craft Distillers (Washington, PA)
Bella Bambini Cellos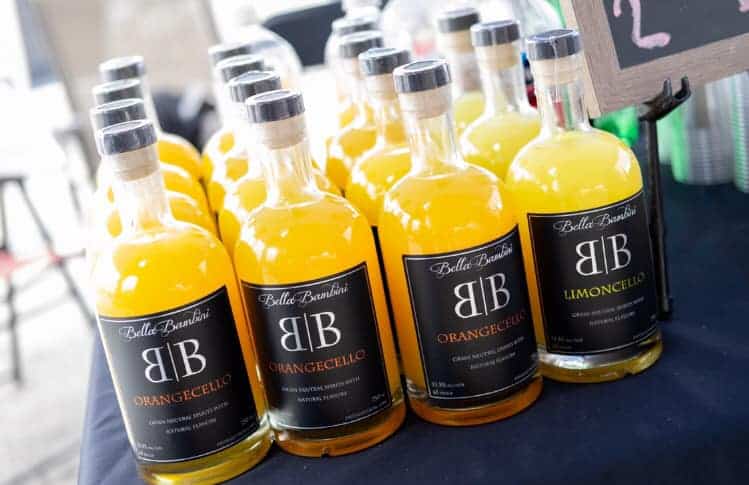 Cello fans, listen up! Bella Bambini Cellos in Coraopolis makes each and every batch by hand, with fruit infused in small quantities over a 30 day period. Varieties include pineapple cello, orangecello, limoncello, and cafecello. The shop is open Thursday – Saturday, 12:00 P.M. – 8:00 P.M.
Bella Bambini Cellos (1042 5th Ave)
Lawrenceville Distilling Co.
Yes – that does say Parking Chair Vodka. Lawrenceville Distilling produces their handcrafted spirits in, you guessed it, Lawrenceville. The business is a small batch operation, producing with small stills and bottling by hand. Products include Parking Chair Vodka, Ginzer American Gin, and 1129 Ridge Ave Absinthe. Products can be purchased online, or at various Pittsburgh-area Fine Wine and Good Spirits Premium Collection stores.
Lawrenceville Distilling Co. (5410 Harrison St)
McLaughlin Distillery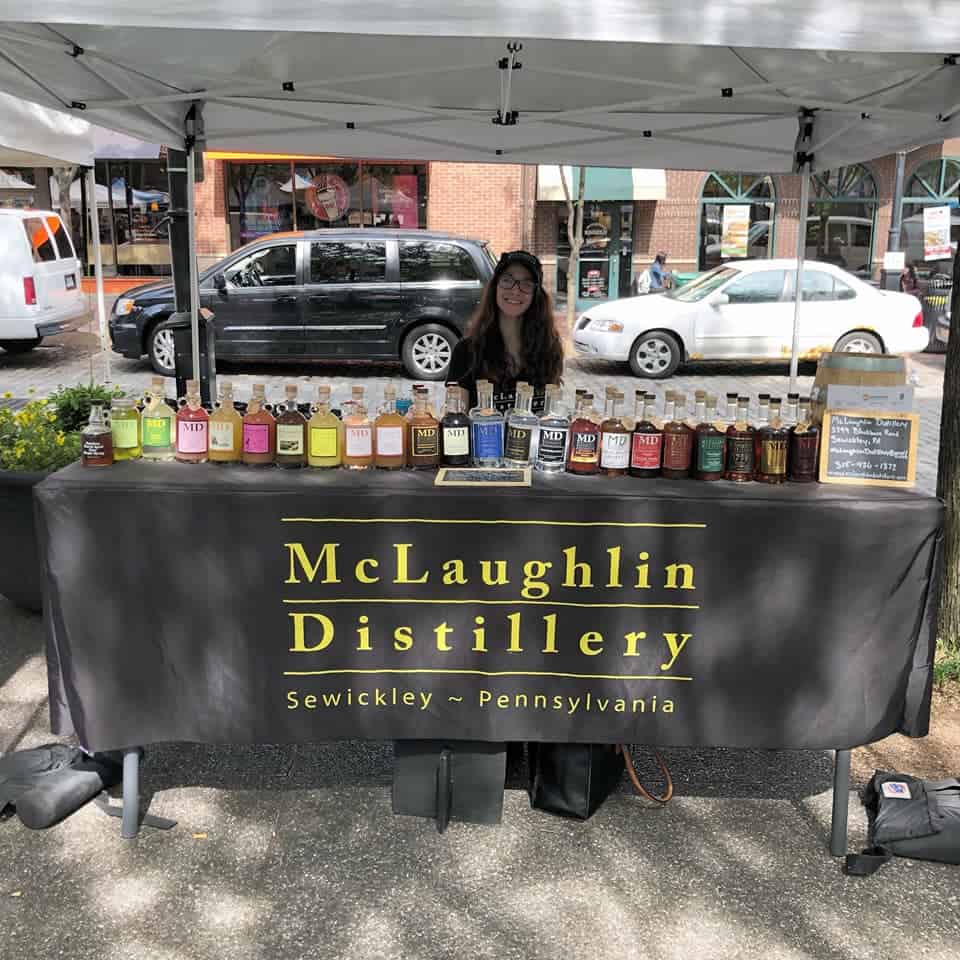 Hailing from Sewickley, McLaughlin Distillery has been producing in Pittsburgh since 2016. The distillery makes their Bourbon, Moonshine, and Vodka, by hand, without expensive machinery or a large staff. In fact, tucked away in the Sewickley Hills, the distillery has more of an "old-school, moonshiner feel." McLaughlin offers tours, team building activities, wedding barrels, and, of course, bottles sales. You can also find them at the Sewickley Farmers Market.
McLaughlin Distillery (3799 Blackburn Rd)
*Bonus* Pennsylvania Libations Shop
And, if you're looking for a place to purchase locally-produced spirits under one roof, check out the Pennsylvania Libations store in The Strip District. Pennsylvania Libations is the state's first privately owned liquor store, and the shop exclusively sells PA-made spirits. Brands come from all over the state, and oh yeah – they give out free samples.
Pennsylvania Libations (2103 Penn Ave)
Also nearby:
Did we forget your favorite local spirit? Don't fret! Please leave it in the comments below!