It's hard to be believe that it's already summer in Pittsburgh! To celebrate, we're making the most of the season and trying all of the delicious frozen treats that the city has to offer.
From boozy sorbet to nitrogen ice cream, below are a few can't-miss treats to track down in Pittsburgh this summer. Bon appétit!
If you get any of these dessert, we want to see! Be sure to tag @goodfoodpgh and #goodfoodpgh in all your food pics!
What's your favorite frozen treat in Pittsburgh? Leave it in the comments below!
The Best Frozen Treats in Pittsburgh:
Lemon Meringue Pie Milkshake at The Milk Shake Factory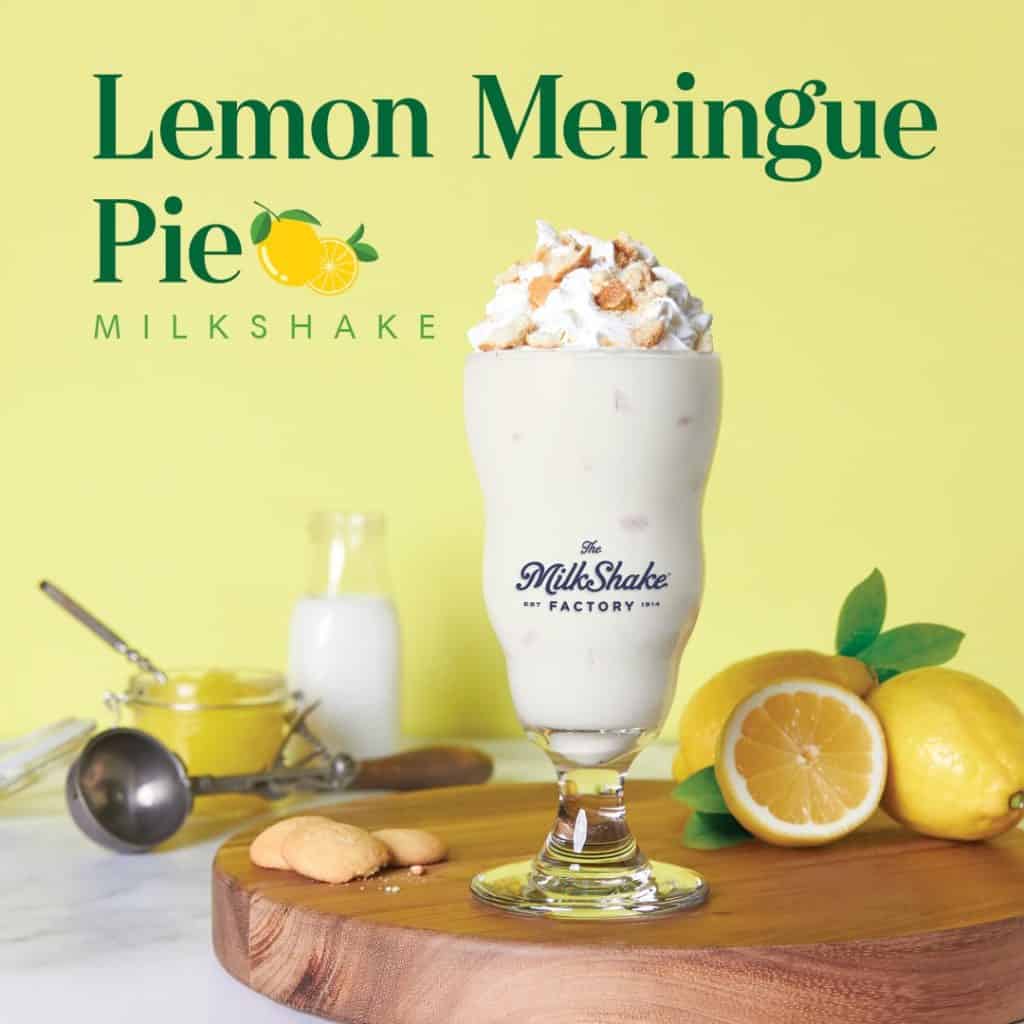 The Milk Shake Factory is celebrating the summer with a brand new shake! The Lemon Meringue Pie shake features vanilla ice cream with lemon curd, marshmallow cream, crushed vanilla wafers, and is topped with whipped cream. It is available for a limited time only, so be sure to get it before it's gone!
The Milk Shake Factory (Multiple Locations)
Summer Of Soft-Serve from Millie's Ice Cream
This summer, the popular Pittsburgh ice cream chain Millie's is offering a soft-serve pop up (yes, a soft-serve pop up) in Bakery Square. Taking over the space previously occupied by Coffee Tree is "Summer of Soft-Serve." Guests can expect six flavors of homemade dairy and vegan soft-serve, waffle cones, floats, and more! Throughout the summer the shop will have a rotating collection of flavors, and activities like a cornhole competition. More information.
Summer Of Soft-Serve (151 Bakery Square Blvd)
Frozen Cocktails at The Commoner & Biergarten
This summer, if you want to sip a frozen drink on a rooftop (and honestly, who doesn't want to do that?), head to the Biergarten at the Hotel Monaco Downtown. The popular rooftop bar has an entire menu of frozen beverage including frozé, frozen Whiskey and Coke, and the "There is No Mike" with Espolon Blanco Tequila and Mike's HARDER Mango Lemonade. Our favorite is the "Water is Better" with Skittles Vodka, Gatorade Glacier Freeze, and Pedialyte reduction.
The Commoner (620 William Penn Pl)
Gilligan's Sorbet
Good Food Pittsburgh is a longtime fan of Gilligan's Sorbet, Pittsburgh's small-batch, gourmet sorbet maker. For years, their products have been available in pints at retailers around the city, but great news – you can now purchase this sorbet by the scoop at the new Mayfly Market on the Northside of Pittsburgh! Located close to Randyland, the Mattress Factory, and Allegheny Commons Park, this is the perfect spot to grab a cool treat before exploring this summer.
Mayfly Market & Deli (1327 Arch St)
CBD Ice Cream Sandwiches from Hippie & French/Leonas
Leona's Ice Cream Sandwiches and Hippie & French CBD boutique have teamed up for an extra special collaboration. These new, limited-batch sandwiches feature ice cream made with 20 mg of Hippie & French CBD. So far the companies have made a few flavors, including Peanut Butter/Chocolate, Lemon Cream/Ginger Molasses, and Sweet Mint/Chocolate. These sandwiches sell out fast, so keep an eye on their social media for updates.
Hippie & French (5122 Butler St)
Nancy B's Sundae from Page Dairy Mart
Enjoy two Pittsburgh classics in one dessert with the Nancy B's Sundae at Page Dairy Mart. This popular treat features crumbles of Nancy B's famous chocolate chip cookies (available – while they last! – from their Homestead shop) and plenty of Page Dairy Mart soft serve.
Page Dairy Mart (4600 E Carson St)
Vegan Ice Cream from Sugar Spell Scoops
It's a dessert that everyone can enjoy! Sugar Spell Scoops is Pittsburgh's premiere vegan ice cream shop, located on Canal Street in Sharpsburg (very close to both Dancing Gnome and Hitchhiker breweries, cough cough). The shop is only open on weekends, but offers a rotating assortment of funky ice cream sundae assortments. Perfect for all dairy-free eaters!
Sugar Spell Scoops (1014 N Canal St)
Paletas from Alquisiras Paleteria
Beechview is now home to Alquisiras Paleteria, a Mexican restaurant specializing in homemade dishes and plenty of paletas, Mexican ice pops. It will be hard to pick just one flavor from the restaurant's overflowing ice cream and popsicle cases, so order ice cream in the shop and grab a few paletas to take home for later. Great paleta flavors include rice, coconut, and mango. If you're hungry, come through for lunch first, and enjoy the frozen treats as desserts!
Alquisiras Paleteria (2056 Broadway Ave)
Boozy Lemonade from The Lot at Edgewater
This summer, The Lot at Edgewater is offering a boozy frozen lemonade to help you cool down. This upscale diner, located in Oakmont, is worth visiting for their wonderful menu, but make the meal extra special with a refreshing lemonade on their sprawling patio.
The Lot at Edgewater (145 Allegheny Ave)
Gus and Yia Yia's Shaved Ice
Gus & Yaiyai's is a Northside tradition! Serving Pittsburgh since 1934, stop by for a cup of freshly shaved ice, drizzled with your favorite flavors. Located in the heart of Allegheny Commons Park west, this is a great place to grab a treat and wander around the beautiful park. And for just $1.25, these ice cups are quite the deal.
Gus & Yiayia's (Allegheny Commons Park West)
Frozen Cider from Arsenal Cider House
Arsenal Cider House offers their famous cider in a rotating selection of frozen options, including rosé sorbet and more! Stop by one of their many locations around Pittsburgh to enjoy this boozy treat!
Arsenal Cider House (Multiple Locations)
Sub Zero Nitrogen Ice Cream
Dessert, or science lesson? At Sub Zero Nitrogen Ice Cream, it's both! Sub Zero uses liquid nitrogen to freeze your custom ice cream blend before your eyes! Many say it is the creamiest ice cream they have ever tasted. Additionally, their menu has options for gluten-free, vegan, sugar-free, and lactose-free diners.
Sub Zero Nitrogen Ice Cream (Shadyside and Upper St. Clair)
Sand Hill Berries pie à la mode
It's summer on a plate! Sand Hill Berries is famous for their delicious jams and pies, and if you stop by their farm near Connellsville, PA, you can enjoy a fresh slice of pie à la mode on their beautiful patio.
Sand Hill Berries (304 Deerfield Rd)
NatuRoll Creamery
If you've never tried rolled ice cream before (or have and love it!) head to one of NatuRoll Creamery locations around Pittsburgh to watch as batter is rolled on an anti-griddle into a custom dessert!
NatuRoll Creamery (Multiple Locations)
Farm Fresh Ice Cream from Kerber's Dairy
Farm fresh ice cream, put-put golf, and a view of the farm? All of this can be yours at Kerber's Dairy, located in North Huntingdon. A great local hangout, our favorite ice cream flavor is "Cow Patty," featuring chocolate ice cream with chocolate chip cookie dough, peanut butter candy, brownie cookie dough, and chocolate sugar cone pieces. Yum!
Kerber's Dairy (1856 Guffey Rd)
What's your favorite frozen treat in Pittsburgh? Leave it in the comments below!