In Pittsburgh, we're known for our famous entrees (helllooo Pittsburgh Salad and Pierogies), but we wanted to show some love to our city's famous snack foods as well.
Listed below are 17 snacks that every Pittsburgh can say they've tried at least once… and if you haven't, you're in luck! Most can be ordered online, or purchased at your local grocery store.
Happy snacking, Pittsburgh! Don't forget to tag us: @goodfoodpgh and #goodfoodpgh is you pick up any of the goods below.
The Best Local Snacks That Pittsburgh is Famous For:
Snyder of Berlin Chips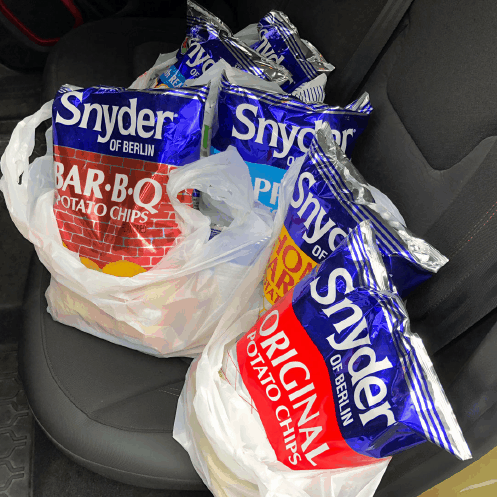 Pittsburgh's favorite chip! The Snyder family began cooking kettle chips in Pennsylvania in the 1920s. Almost 100 years later, they're still serving the state with delicious, high-quality chips. The Snyder of Berlin factory is nestled in Pennsylvania's Laurel Highlands, where they make famous potato chips, pretzels, popcorn, and cheese puffs. You can find them at grocery stores, markets, and gas stations around the region.
Sarris Chocolate Covered Pretzels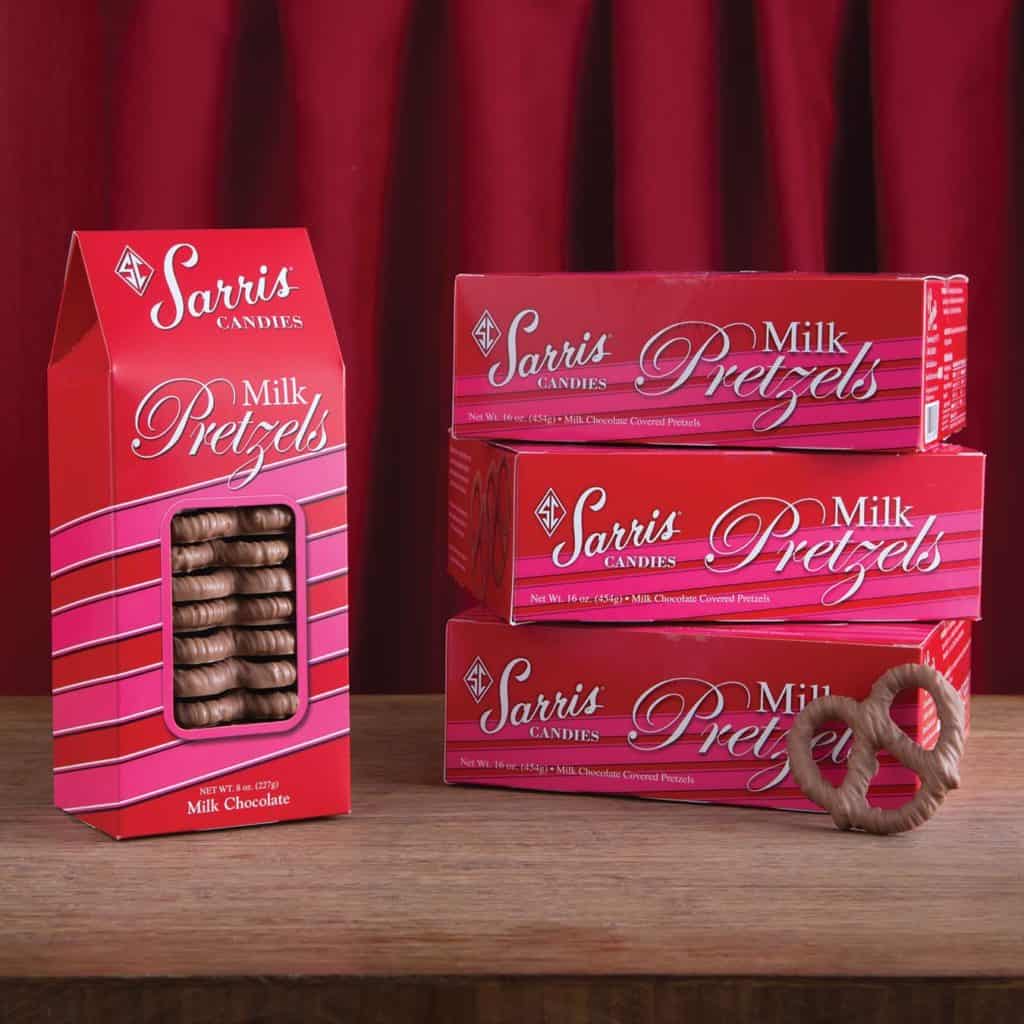 While everything from Sarris Candies is delicious, their famous chocolate-covered pretzels hold a special place in every yinzer's heart (and stomach!) These delicious chocolate-dipped pretzels are the perfect fix for any sweet tooth… and if you grew up in the city, you might just have memories of selling them for school fundraisers, as well!
Arnold Palmer Half & Half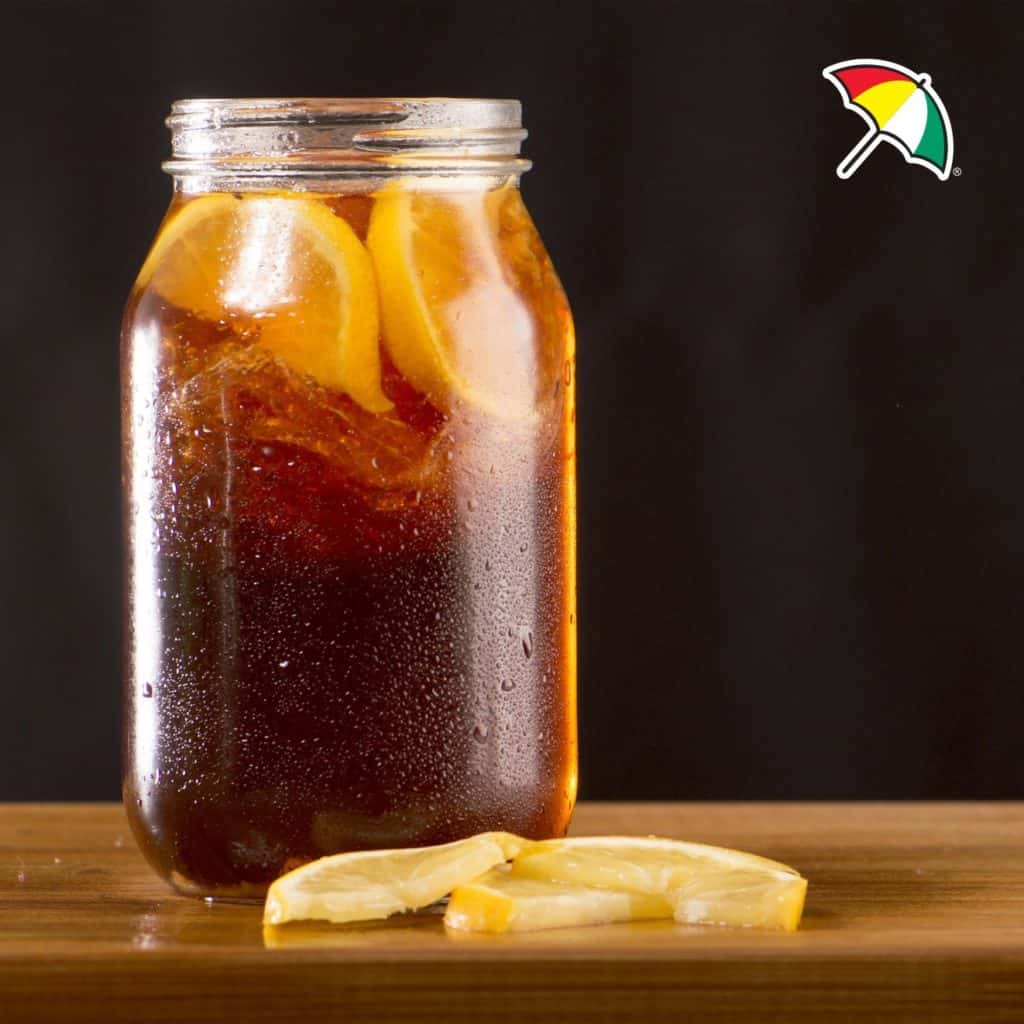 Cool off on a hot day with Arnold Palmer's signature beverage, Half & Half! Comprised of half iced tea, half lemonade, you can make your own or buy it premade at the store.
Turner's Dairy Farms Iced Tea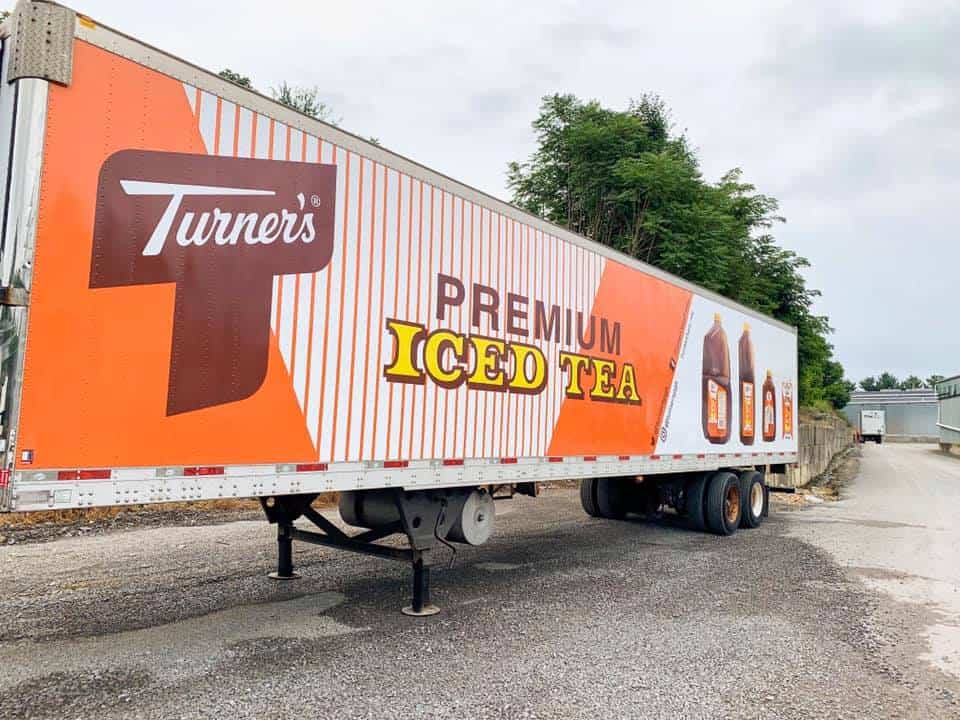 And if you're looking for a great iced tea to mix your Half & Half with, no better choice than Turner Dairy's classic Iced Tea. No Pittsburgh school lunch was complete without a orange carton of Turner's Iced Tea! And while we're at it, let's give a shout out to everyone's other favorite Turner's beverage… chocolate milk!
Eat'n Park Smiley Cookies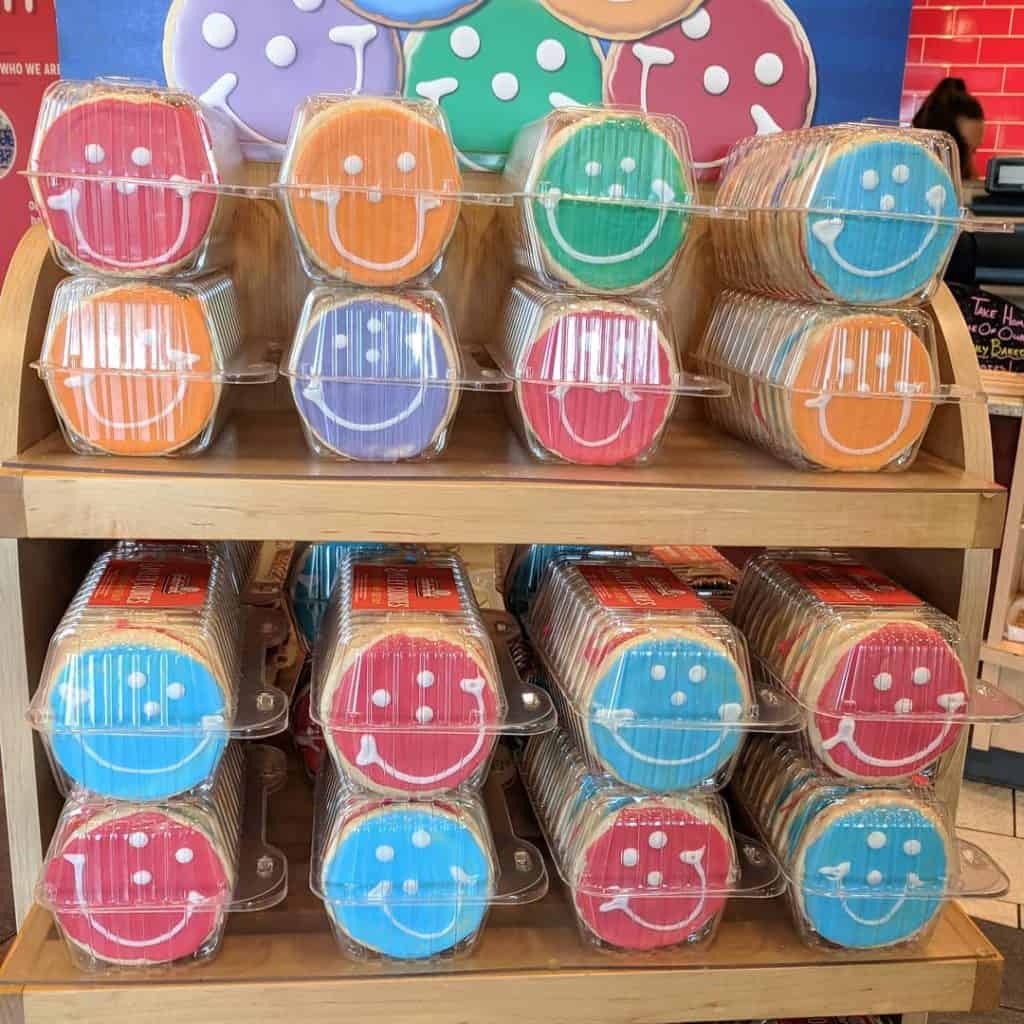 Smiley Cookies from Eat'n Park are one of the most famous Pittsburgh snacks of all time. And how did this happen? Read up on our history of the Pittsburgh Eat'n Park cookie here!
Red Ribbon Soda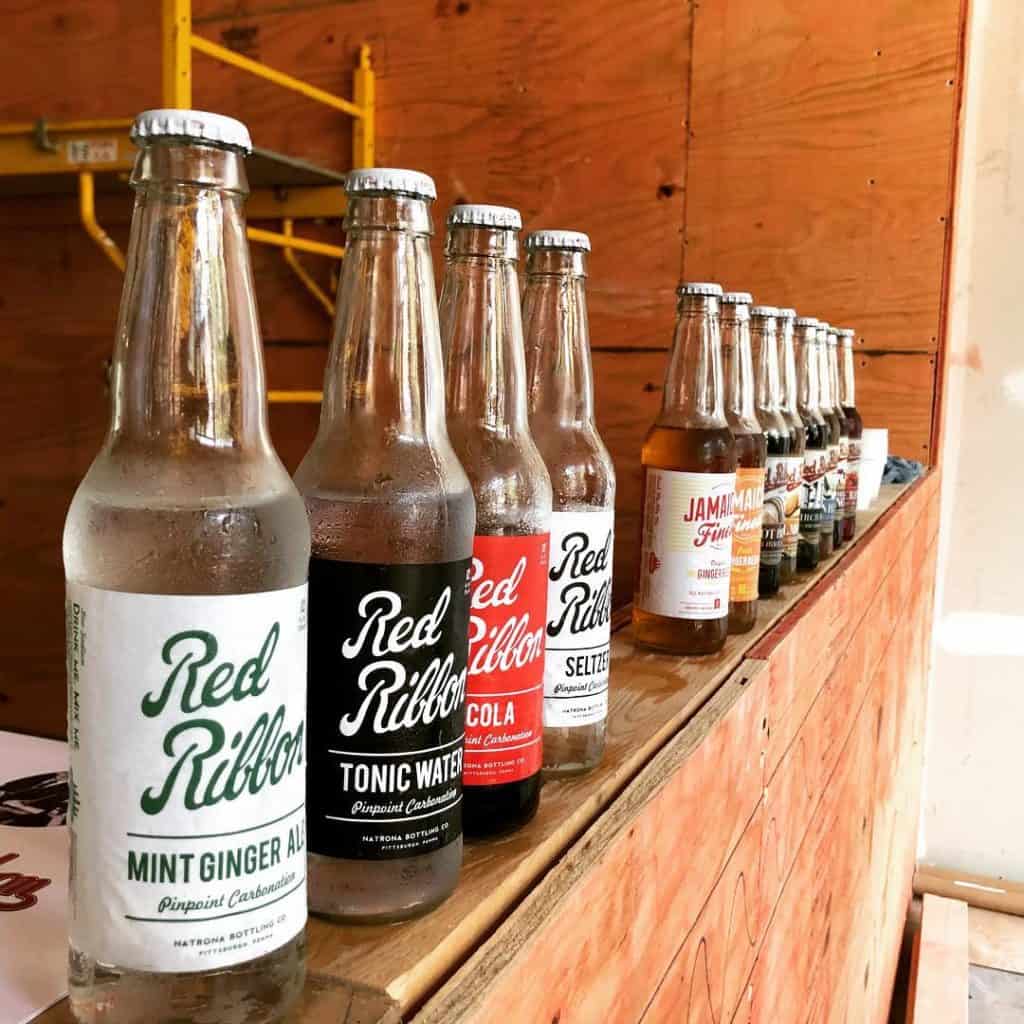 Drink local soda! Natrona Bottling in Verona offers a large collection of delicious, classic sodas. They've been making their handcrafted line of pops since 1904, using pure cane sugar, natural flavors, and signature pinpoint carbonation. Look out for their Cherry, Root Beer, Vanilla, Grape, Orange, and Pennsylvania Punch flavors.
Hershey's Kiss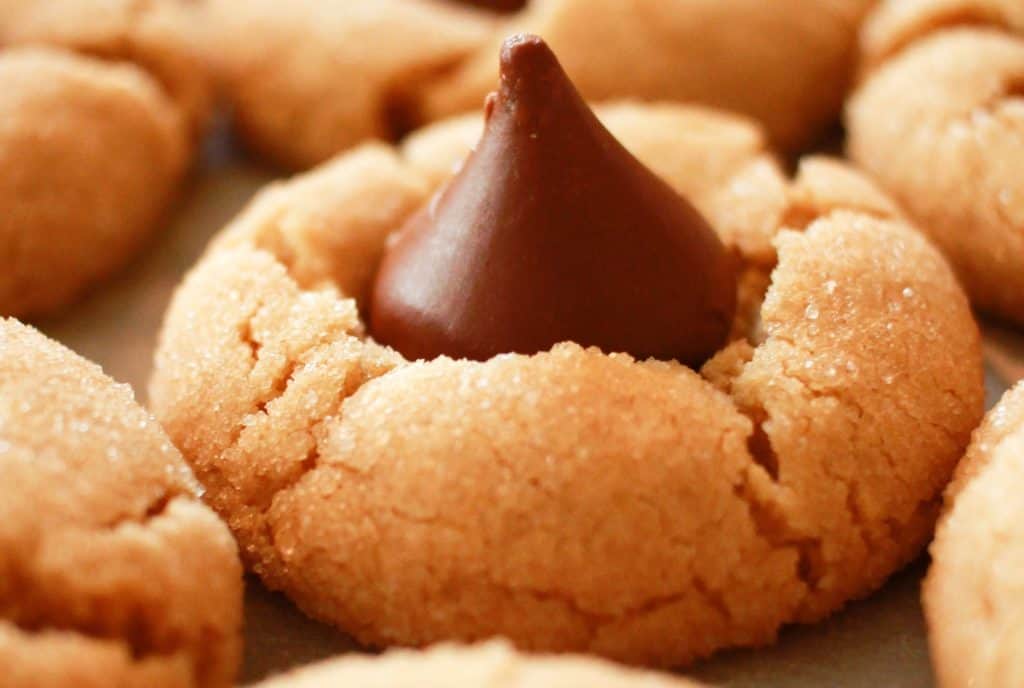 Okay… this one is local-ish. But Pittsburgh should be proud that Hershey Chocolate hails from 3 hours east of the city.
Fried Zucchini ­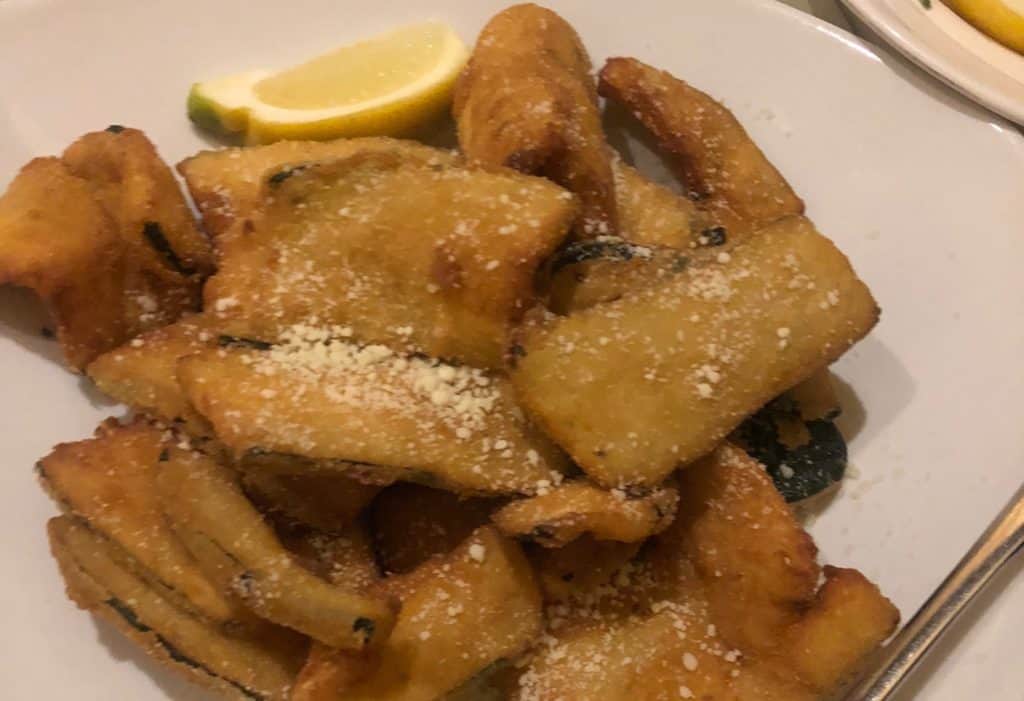 It's local lore that Fried Zucchini, a variation of the Italian dish fritto misto, was invented in Pittsburgh. Makes sense, as you can find it on practically any Italian restuarant menu in the city. They say the dish was created over 50 years ago in Pittsburgh through collaboration with different local Italian families.
Clark Bars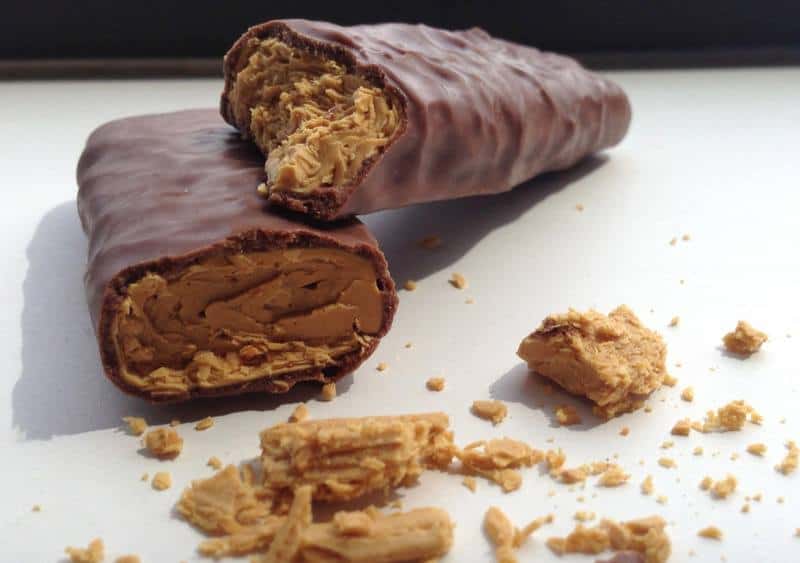 This chocolate bar was invented in Pittsburgh in 1917. With its core of crispy peanut butter, taffy, and caramel, and coating of luxe chocolate, the Clark Bar was unlike any other candy bar in existence at the time. That's why over 100 years later, the city still can't get enough! After a 2 year hiatus on the market, the Clark Bar returned to stores this year, and is now produced by the Altoona-based Boyer Candy Company.
Chipped Chopped Ham ­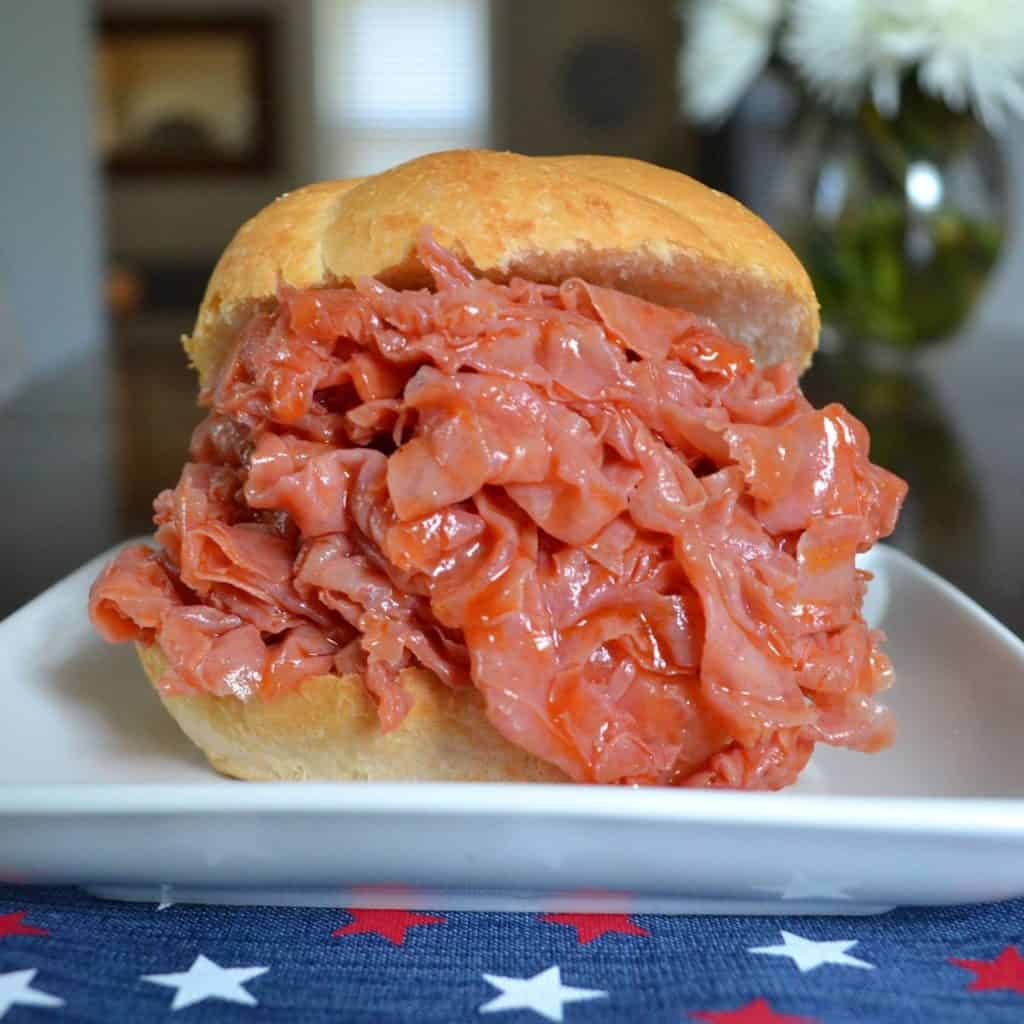 In a city famous for its sandwiches, one vying for the crown for "most famous" is Isaly's chip chopped ham. Instead of being thickly sliced, this famous ham is known for its signature chipped/shaved texture, which is piled high and covered in BBQ sauce for a delicious sandwich.
Glen's Frozen Custard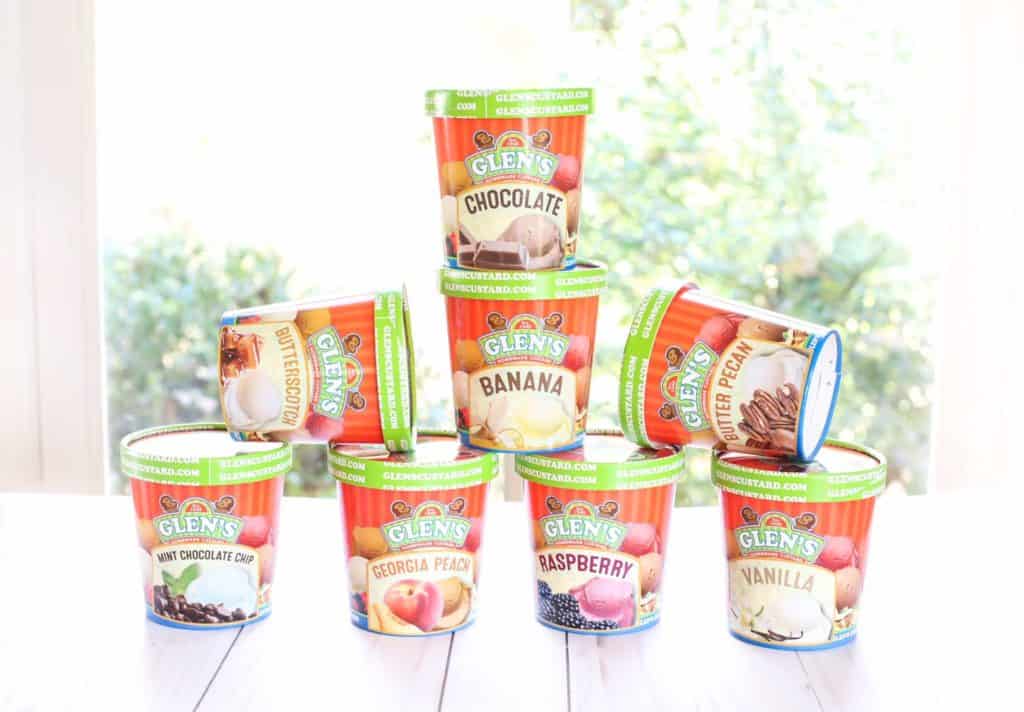 One of Pittsburgh's favorite places to spend a summer evening eating custard and playing put-put is Glen's Frozen Custard in Springdale. Luckily, the shop also sells pints of their famous custard flavors, like chocolate, vanilla, butterscotch, raspberry, cinnamon, peach, and more. Find them at your local grocery store.
Jenny Lee Swirl Bread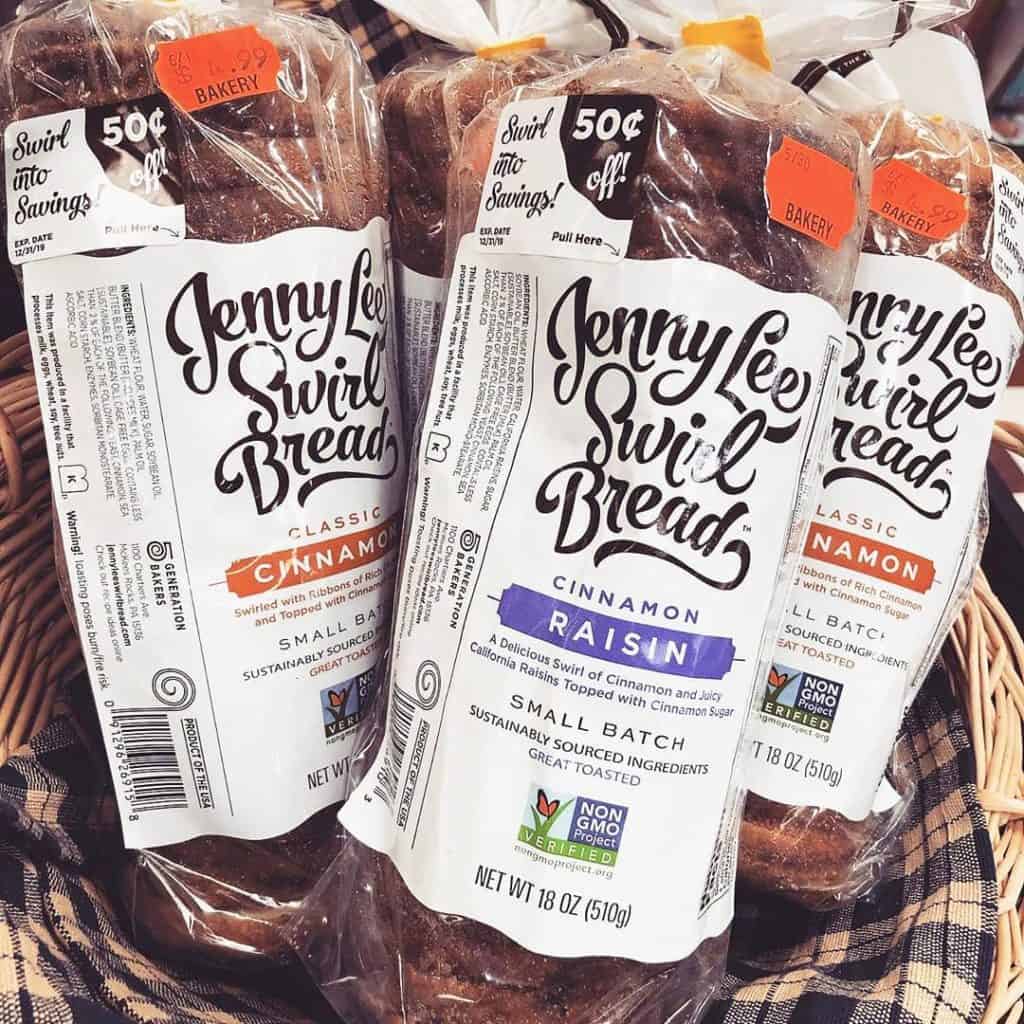 No better way to start your day than with a buttery and delicious slice of Jenny Lee's Cinnamon Swirl bread. The bread is produced in McKees Rocks with a recipe that's more than 135 years old.
Heinz Ketchup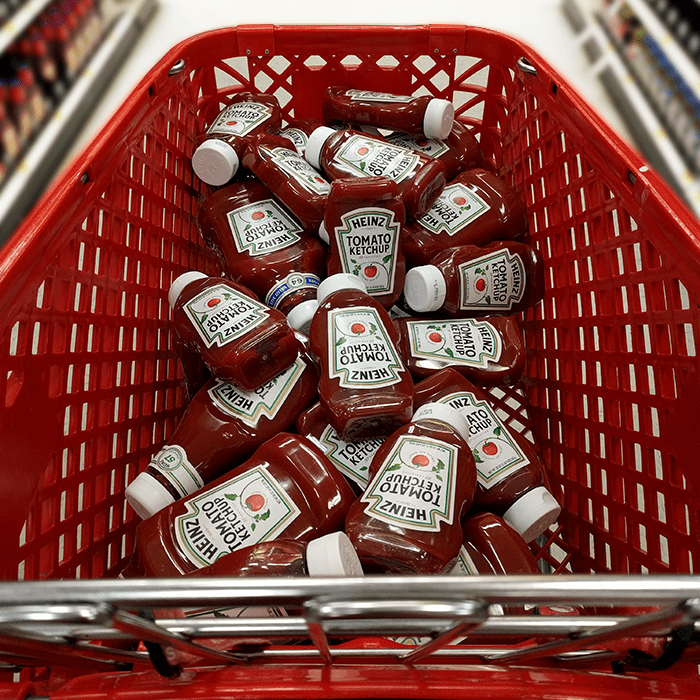 Heinz Ketchup. Need we say more? A topping that's ingrained into the city's DNA. Is any other brand even considered real ketchup?
Sheetz MTO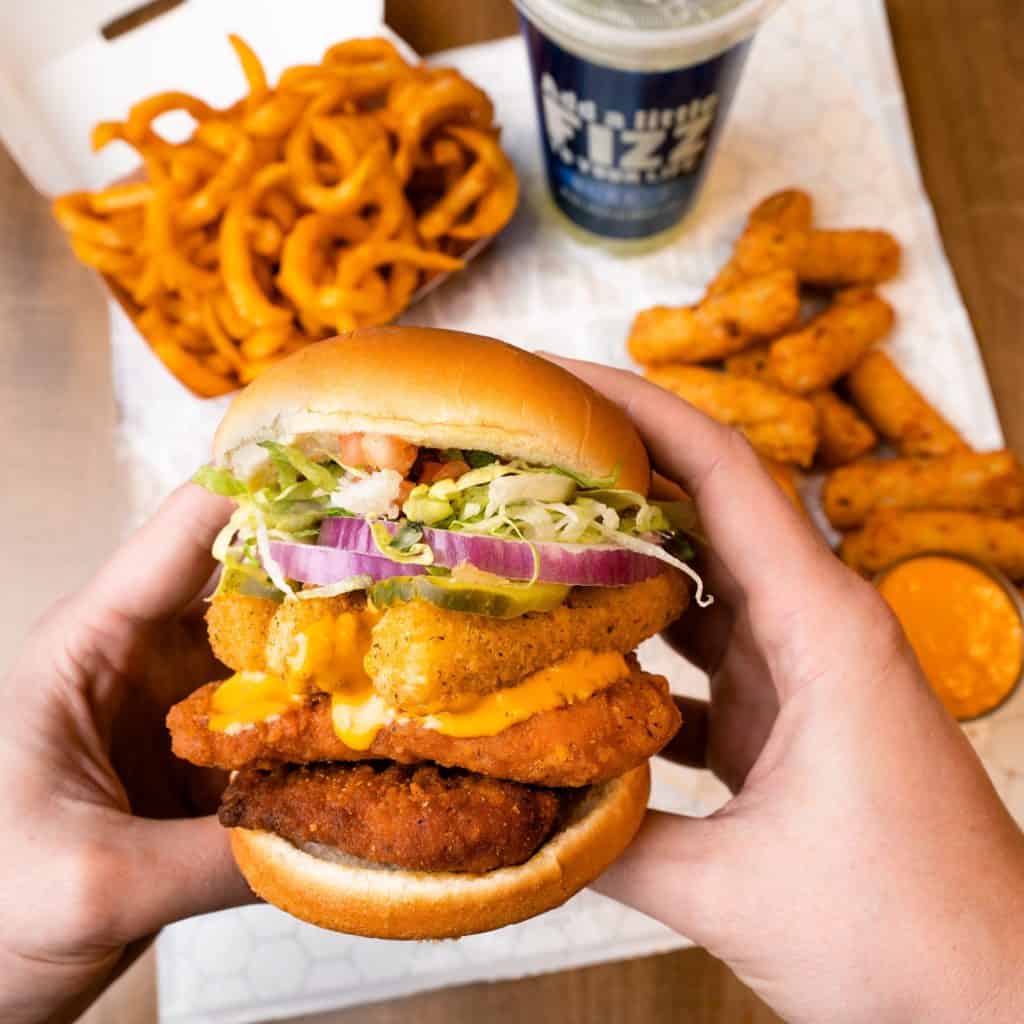 Every Pittsburgher has pulled over on a drive to order something from the Sheetz Made-To-Order bar. Breakfast sandwiches, pizza, nachos, and even mozzarella stick topped burgers, your wildest Sheetz MTO is just a few touchscreen taps away.
Klondike Bars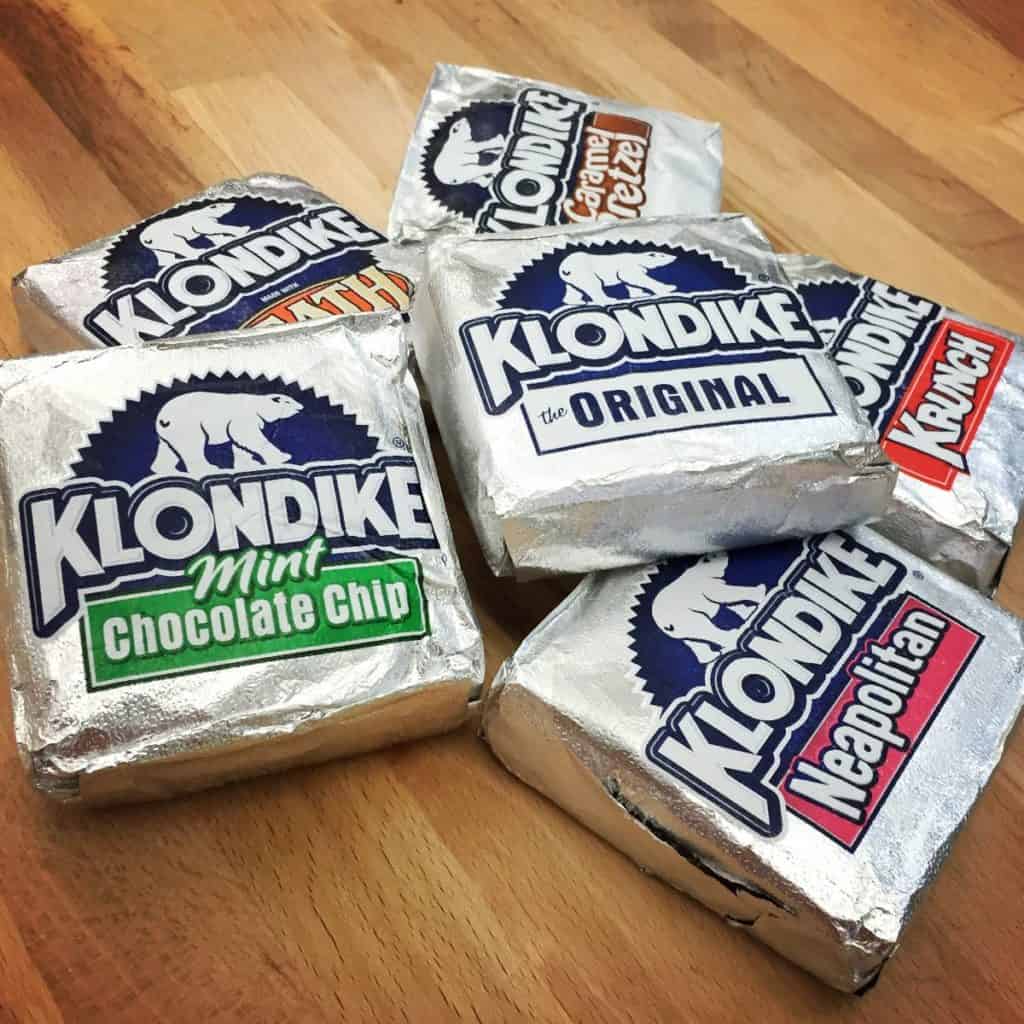 Another favorite dessert in Pittsburgh is a Klondike Bar. Originally produced by Isaly's, these foil-wrapped ice creams are always a hit. What would you do for a Klondike bar?!
Little Hug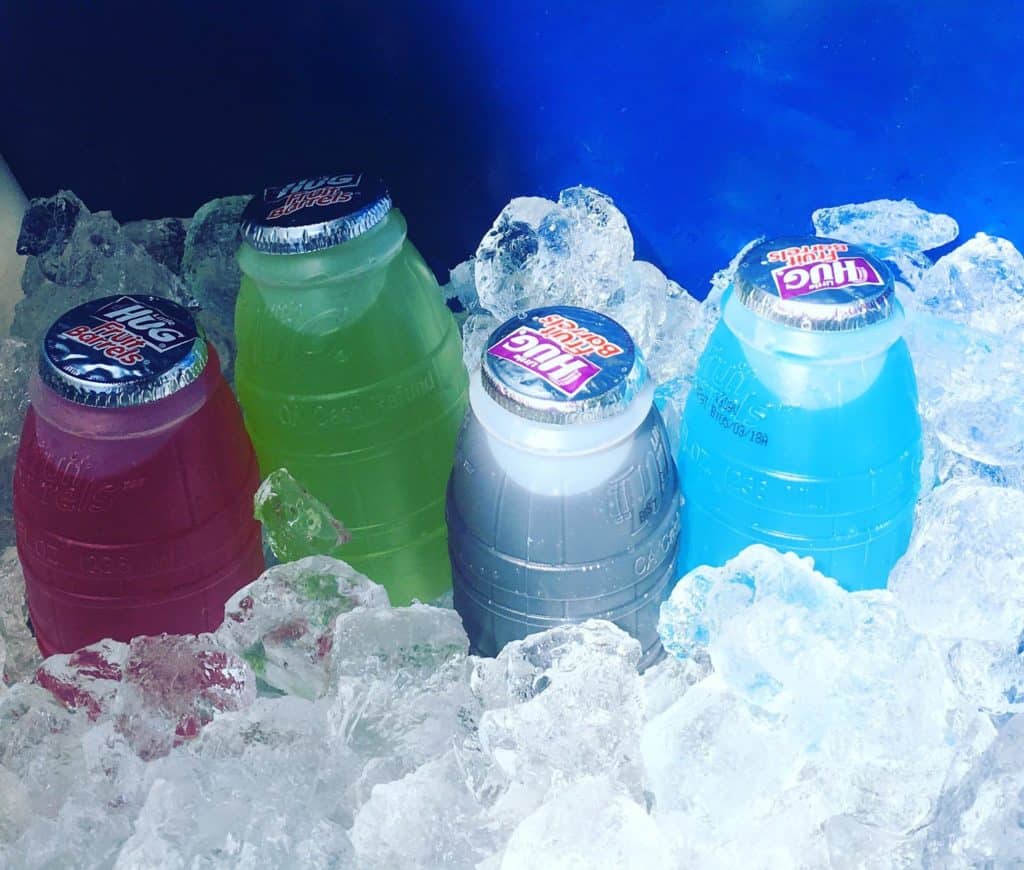 Hey, Pittsburgh – we've got a question. What is the correct name for these fruity drinks? We called them "huggies," and got them for trick-or-treating every Halloween! Though they are a favorite childhood memory for residents of the city, not everyone realizes Little Hugs are a regional delicacy. They have been produced by American Beverage Corp in Verona since 1974.
Nut Rolls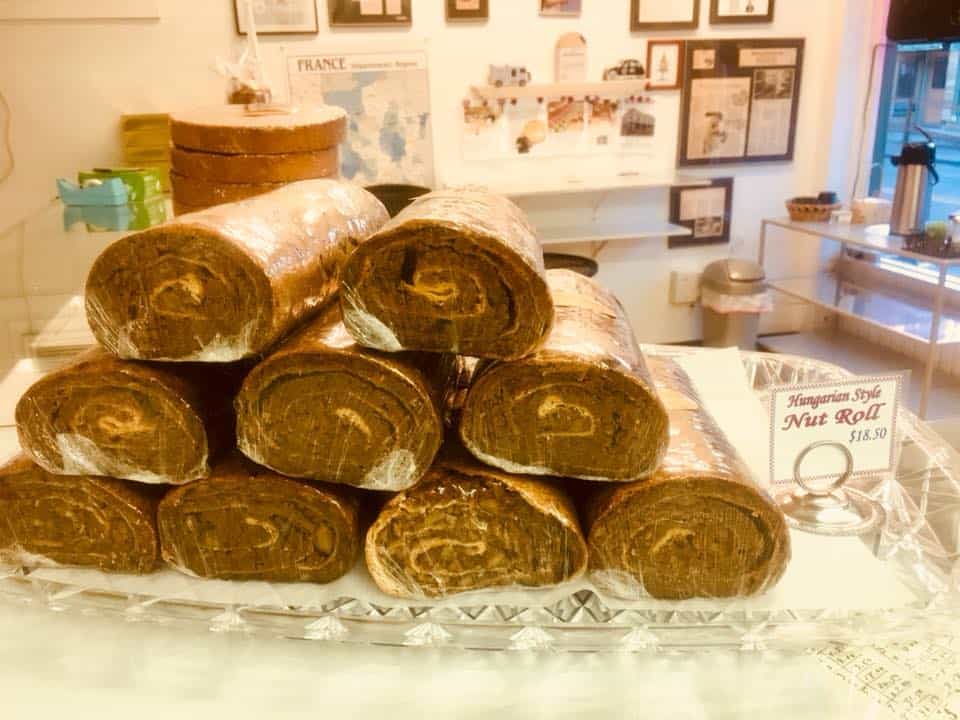 Everyone in Pittsburgh has tried one. And if you're lucky, you have a family member that makes them. This popular pastry is made of thin dough spread with nut paste and rolled into a log. Traditionally, they hail from Central and Eastern Europe, and were brought to Pittsburgh by immigrants to the city many decades ago.
What's your favorite Pittsburgh snack? Let us know in the comments below!