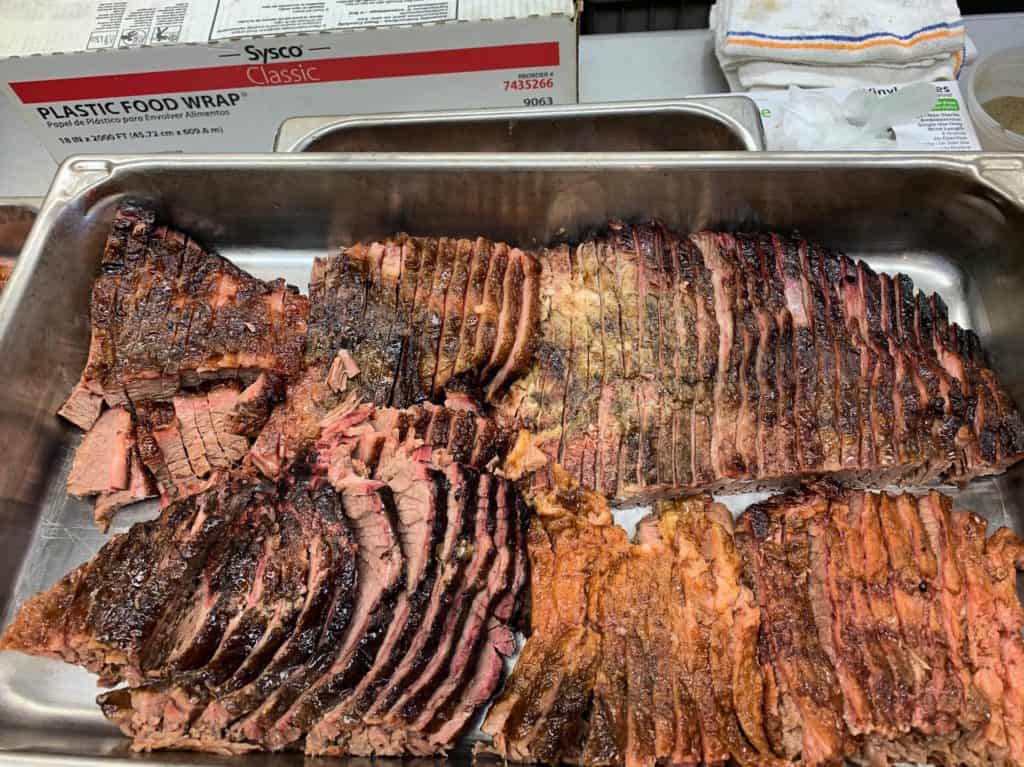 It's finally summertime in Pittsburgh, and to us, that means enjoying some of the best barbecue that the city has to offer! (Though, to be fair, we're happy to enjoy barbecue any time of year.)
From Homewood to Lawrenceville and the Northside, we've laid our a few of our favorite BBQ spots for indulging in ribs, chicken, and Mac & Cheese. Enjoy! We can taste the brisket already.
Did we forget your favorite? Leave it in the comments below!
And, if you visit any of these spots, be sure to tag @goodfoodpgh and #goodfoodpgh in all your BBQ pics!
The Best BBQ Spots to Visit in Pittsburgh:
Walter's Southern Kitchen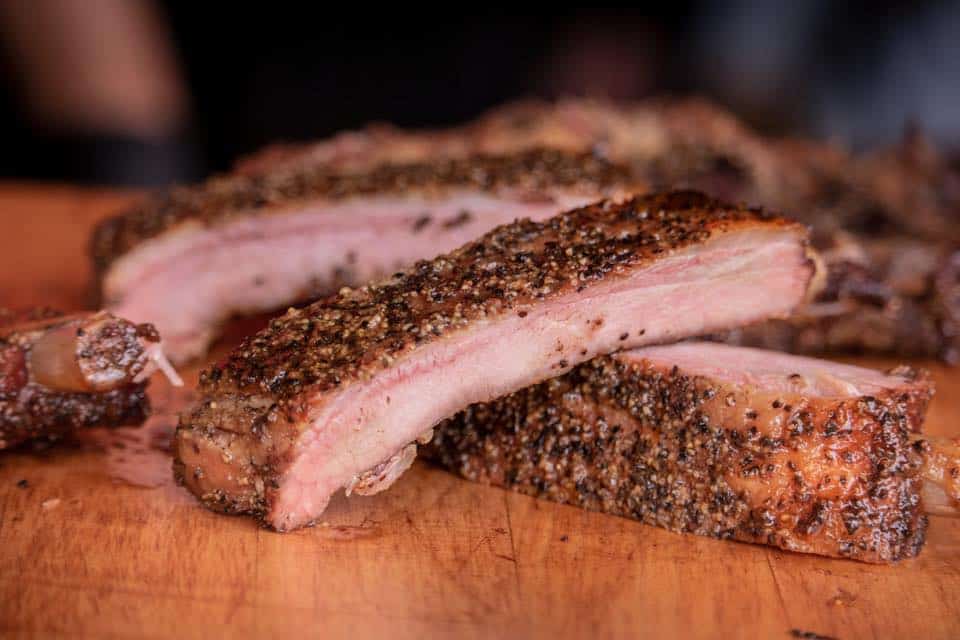 Passing by on Butler Street, you'll notice that Walter's is a Lawrenceville hotspot. In addition to their southern BBQ, the restaurant offers a spacious front yard with cornhole, ping pong, jenga, and connect four. And it's always packed.
"We wanted to be a spin on a beer garden, with barbecue," Walter's co-founder Chris Morgan told Good Food Pittsburgh in 2018.
From their smoker, made by the East Texas Smoker Company, Walter's serves brisket, chicken, pulled pork, and St. Louis ribs. Other popular menu options include collard greens, Mac & Cheese, and frito pie.
Walter's Southern Kitchen (4501 Butler St)
Spork Pit
Pittsburgh restaurant Spork has a sister barbecue restaurant, Spork Pit, located across the street from their Garfield location. With their huge, two-tier patio and cafeteria-style line, the restaurant brings a Texas-style barbecue experience to Pittsburgh.
Head here for their freshly smoked BBQ, southern-style sides and frozen cocktails. Yes, frozen cocktails. Popular dishes include the brisket, Mac & Cheese, pulled pork, and homemade sausage. We're personally smitten with the Turkey-drippings popcorn.
Spork Pit (5349 Penn Ave)
Dream BBQ
Presenting: Dream BBQ. This Homewood restaurant is one of the most popular BBQ joints in the city. You'll smell Dream before you see it, with its smokers spread out on Braddock Avenue, perfuming the neighborhood with the scent of smoked meats. The menu is very traditional, featuring classic barbecue favorites like ribs, chicken, Mac & Cheese, and potato salad. Dream often has a long line and can sell out, but don't be dissuaded, as the food is certainly worth the wait!
The Dream BBQ (7600 N Braddock Ave)
Wilson's Bar-B-Que
Another popular Pittsburgh BBQ joint is Wilson's Bar-B-Que, located on the North Side. This tiny take-out shop offers a limited, but traditional menu of BBQ favorites like ribs, chicken, and few sides. Because Wilson's is so popular, the restaurant often has a line and is known to run out of food, so be sure to get there early (they open at noon, just saying) to guarantee your delicious meal. If you're visiting the Northside of Pittsburgh, don't miss this spot.
Wilson's Bar-B-Que (700 N Taylor Ave)
Z-Best Barbeque Chicken & Ribs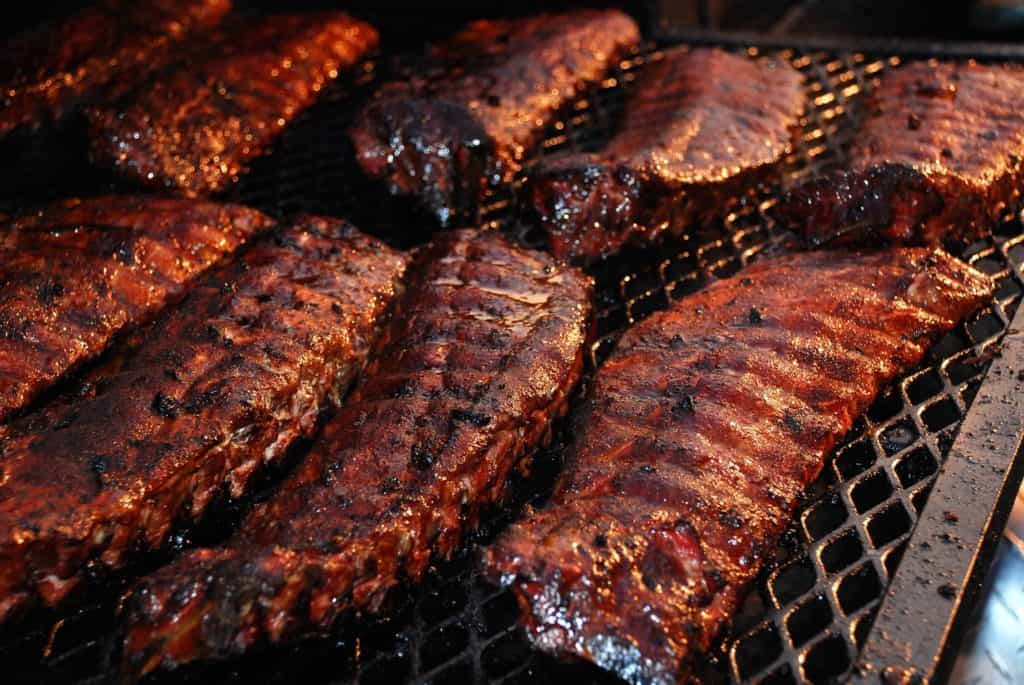 The name says it all! Many swear by Z – Best Barbeque, located on Fifth Avenue near PPG Paints Arena. Their website is filled with testimonials swearing that it's some of the "Best BBQ in town." Sounds good to us! A few customer favorites include the chicken, wings, Mac & Cheese, and yams. The food is available for eat in, take out, catered occasion or delivery. On Wednesday they offer senior citizen discount dinners, and they also have student discounts and a weekday happy hour, Tuesday – Thursday, offering $2 off all dinners.
Z-Best Barbeque Chicken & Ribs (1315 Fifth Ave)
Mitch's Barbecue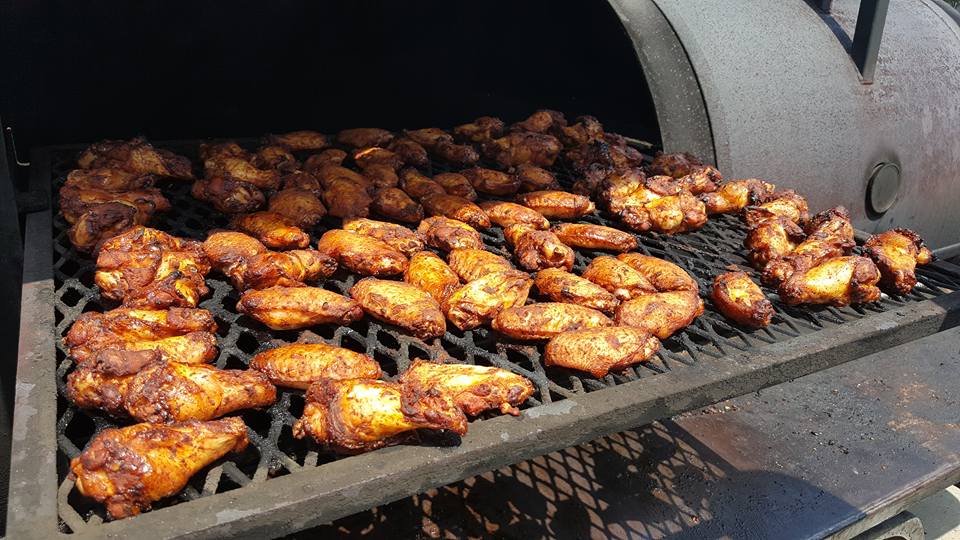 Mitch's BBQ is located in Warrendale and offers the North Hills of Pittsburgh a fast casual option for delicious BBQ. Mitch's has both indoor and outdoor dining, and is known for their succulent ribs and famous sauces.
Executive Chef Justin began learning the art of barbecue at the age of 15 with his father. After attending culinary school at Indiana University of Pennsylvania, he worked at Walnut Grill, the Crosskeys Inn, and at the Carolina Restaurant of the Pinehurst Golf Resort before joining his father in the BBQ business in Pittsburgh. Their menu includes specialties like Smoked Pork Belly, Pork Rinds and Kimchi, Brisket, Pulled Pork, Pollo Asado, Baby Back Ribs, and more. Be sure to try some of their award-winning sauces.
Mitch's Barbecue (16070 Perry Hwy)
Showcase BBQ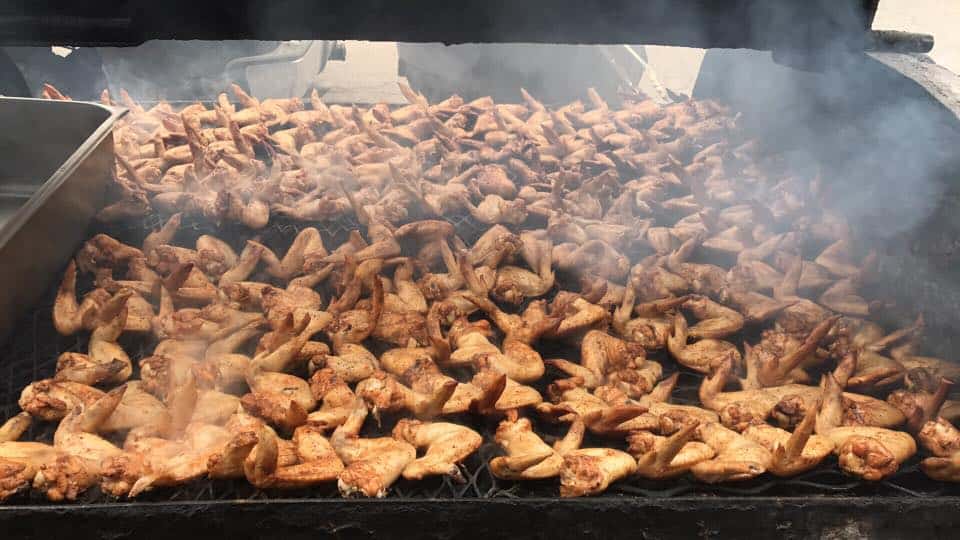 Located just off Fifth Avenue on Frankstown Avenue, Showcase BBQ is known for their chicken, ribs, and homemade sauces. This is another spot to visit early, as the restaurant does sell out! Many swear by this BBQ, saying it is the best in the city. And, after indulging in your food, learn more about the restaurant by tuning in to WQED! The restaurant was featured on Rick Sebak's Emmy-winning PBS special, Meat Pittsburgh.
Showcase BBQ (6800 Frankstown Avenue)
Burk's BBQ
Head to Oakmont, PA, to enjoy smoked meat sandwiches from Burk's! Popular options include smoked brisket, pork, sausages and chicken, all served on rolls from nearby Oakmont Bakery. The restaurant also offer ribs and classic BBQ sides like Mac & Cheese, collard greens, jalapeno cheddar corn muffins, and more.
Burk's BBQ (319 Maryland Ave)
Bonus! Coming Soon: Off The Rails
After three years on the streets of Pittsburgh, Oakmont Barbeque Company is moving to Verona! With the location change and transition from food truck to brick and mortar, the restaurant will be named "Off The Rails," which is a play on Verona's railroad history, and the truck's leap 'off the rails' and into a permanent space.
Oakmont Barbeque is currently finalizing plans for the space and hopes to be open by Labor Day and the end of the summer. Once open, the restaurant will offer an extension of the menu on the Oakmont Barbeque truck, including popular dishes like St. Louis Ribs, Brisket Nachos, Brisket Mac, and the Pulled Pork Sandwich.
The Oakmont Barbeque Company truck will remain operational.
Off The Rails (549 Allegheny River Blvd)
Need more BBQ? Check out our Ultimate Guide to the Best BBQ In Pittsburgh
Did we forget your favorite? Leave it in the comments below!