From birthday parties to baby showers, one of the sweetest treats that you can give your guests is a custom cookie, created to celebrate your special occasion.
These bakers are making custom cookies in Pittsburgh, serving up everything from Steelers-branded football cookies to Thanksgiving turkeys… and everything in between.
Where to order custom cookies in Pittsburgh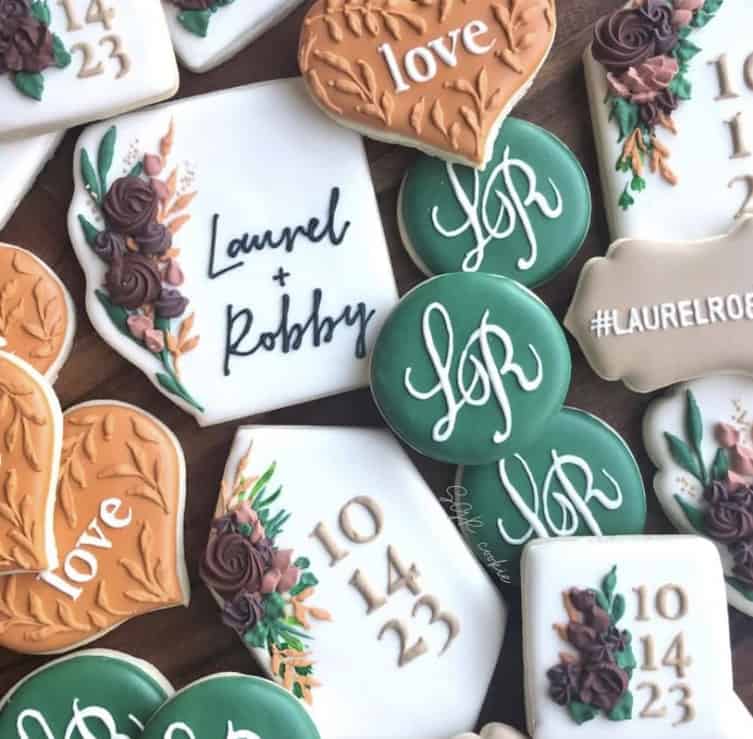 SGR Cookie
Super-talented baker and designer Jeanette Urbanek runs SGR Cookie in Mt. Lebanon, taking orders for custom cookies for unique celebrations, like a Barbie-themed 40th birthday party, and summer BBQs (her 'hot dog' cookies, complete with 'chips' and 'ketchup,' are stunning). SGR Cookie cookies are sold by the dozen, with mini cookies starting at $36 per dozen, and themed cookies starting at $60 per dozen. She also offers holiday and occasional pop-up sales with pre-packaged box sets (check out her Instagram for updates). Ordering information is available online.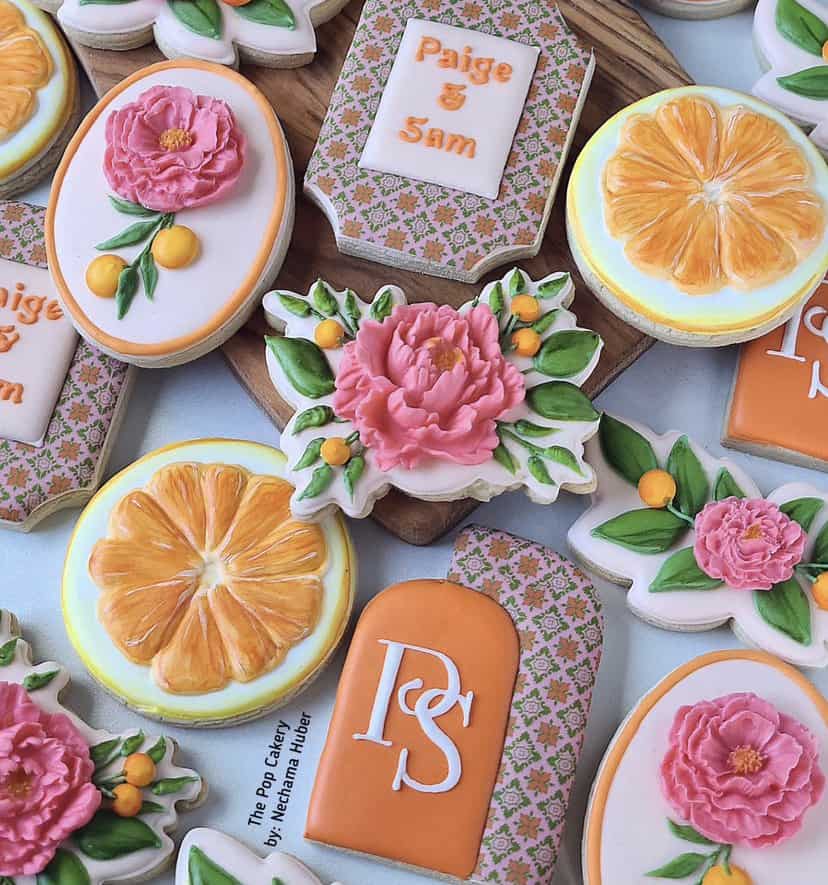 The Pop Cakery
Not only does The Pop Cakery make custom cookies in Pittsburgh, but baker Nechama Huber also creates cake pops (certified kosher), chocolate treats, cupcakes, cakes, gift boxes, and more. Huber delivers locally in Pittsburgh, and also ships the sweet treats, too. Orders can be placed via direct message on Instagram, through Facebook messenger, or by emailing [email protected]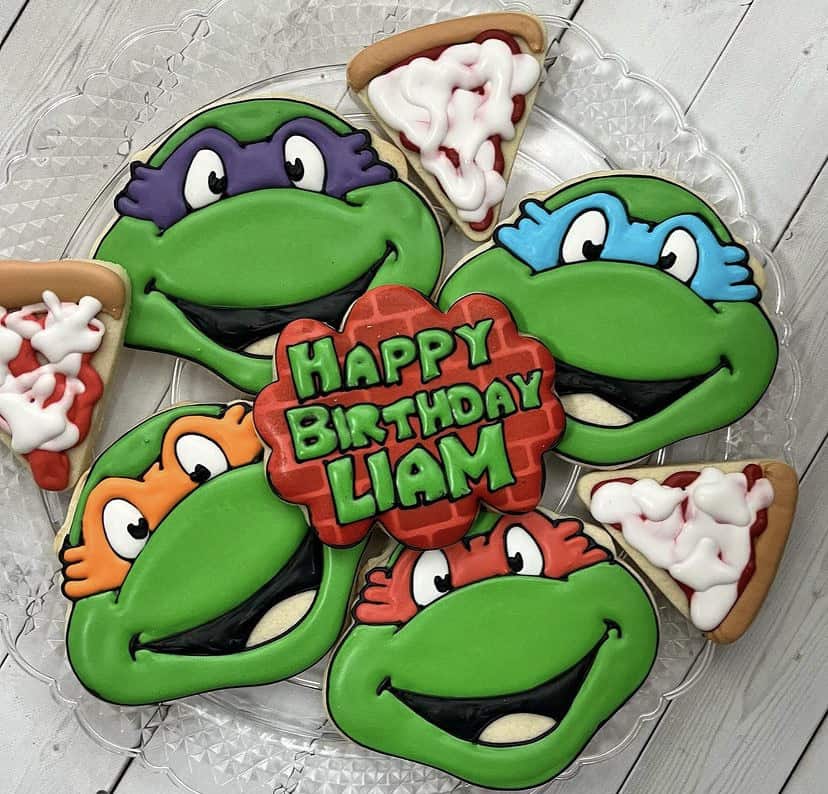 Cookies by Faith
Cookies by Faith offers custom sugar cookie creations for any occasion, including birthday parties, bridal showers, and family celebrations. Orders can be placed online, and cookies are available for pickup in Monroeville.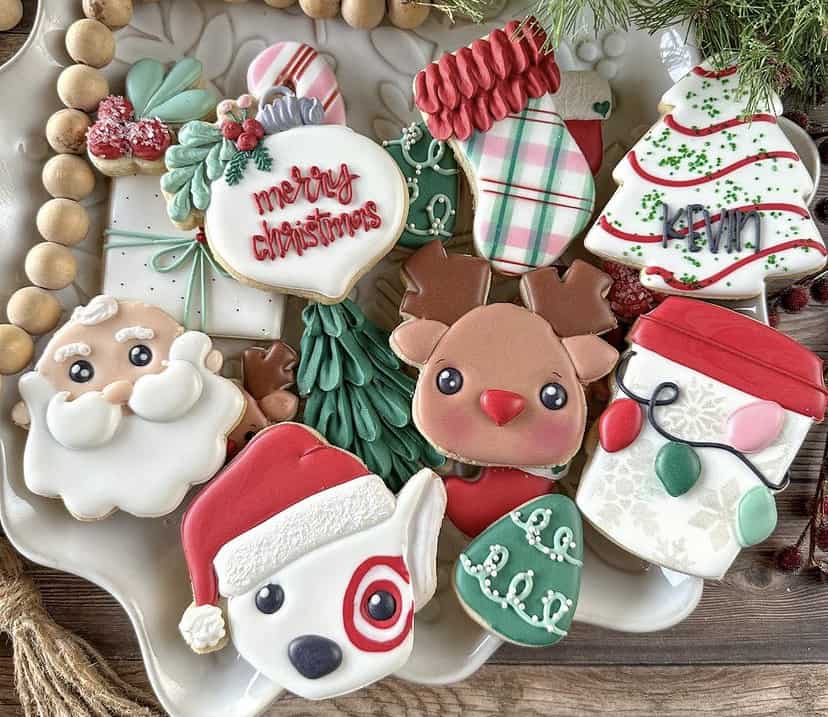 Gigi's Cookies
Custom cookies from Gigi's Cookies are available for pickup from Gigi's home bakeshop in Economy, Pennsylvania. All orders are baked (and designed) to order, and previous cookie designs have included everything from rainbow mermaids to Santa and his reindeer. Basic cookies start at $48 per dozen, standard cookies start at $58 per dozen, and deluxe cookies start at $68 per dozen. Orders can be placed online.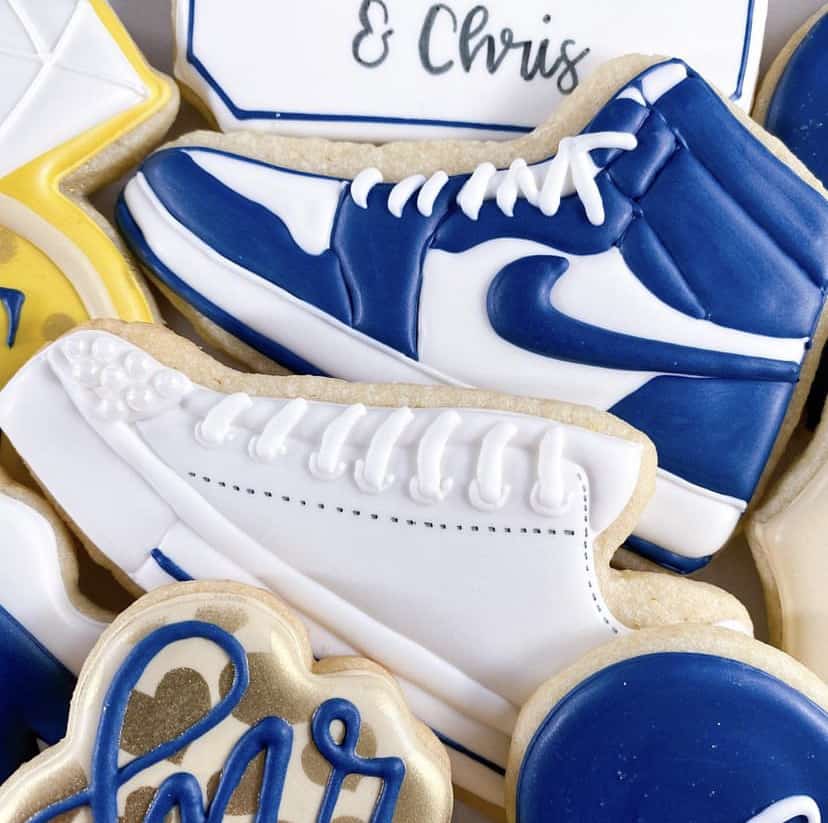 Nice To Be Iced
Nice To Be Iced serves up custom chewy vanilla sugar cookies, infused with a little lemon. Pricing starts at $50 per dozen for simple designs, and $75 per dozen for more intricate designs, including sneaker themes and 3D floral designs. Baker and cookie artist Araina Reuben also offers packs of popular characters, and adorable 'engagement' boxes, with personalized bridal party cookies for $15 per box. Pickup is in Forest Hills. Orders can be made online.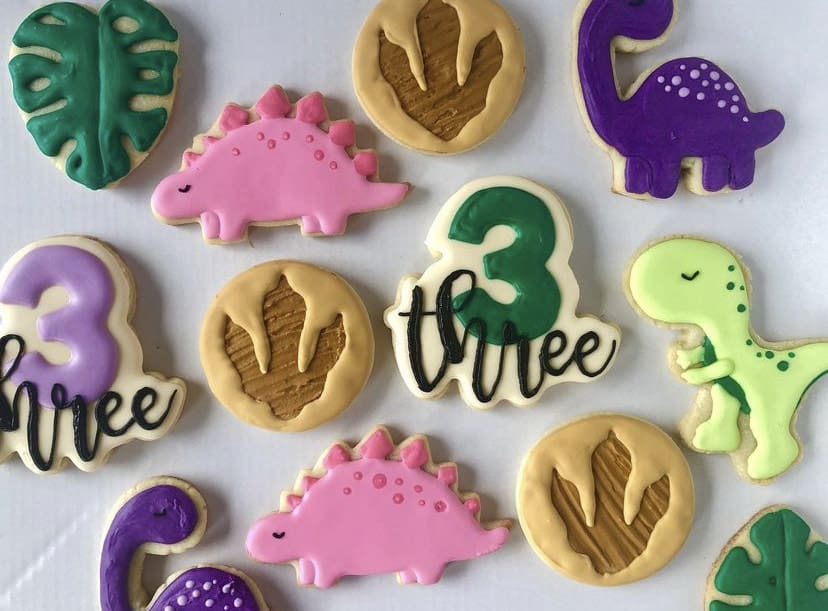 Frosted n' Iced
Baker Tina Conway offers custom sweets, including decorated sugar cookies, cake pops, hot chocolate bombs, and cupcakes for all occasions. Standout designs include dinosaur birthday cookies, ice cream cone cake pops, intricately-designed Monarch butterfly cookies. Custom designed cookies start at $60 per dozen, and pre-boxed options are also available for select holidays. Orders can be placed online, and pickup for all orders is in Green Tree.
Ruby Lou Company
Ruby Lou Company, based in Pittsburgh, has beautifully-designed specialty cookies available to order for special occasions. Prices start at $50 per dozen for single-color iced cookies with simple details, and $65 per dozen for character and pet-themed custom cookies. Holiday pre-sales, with special pre-boxed cookies, cookie cakes, and paint-your-own cookie kits are also available. Orders can be made online.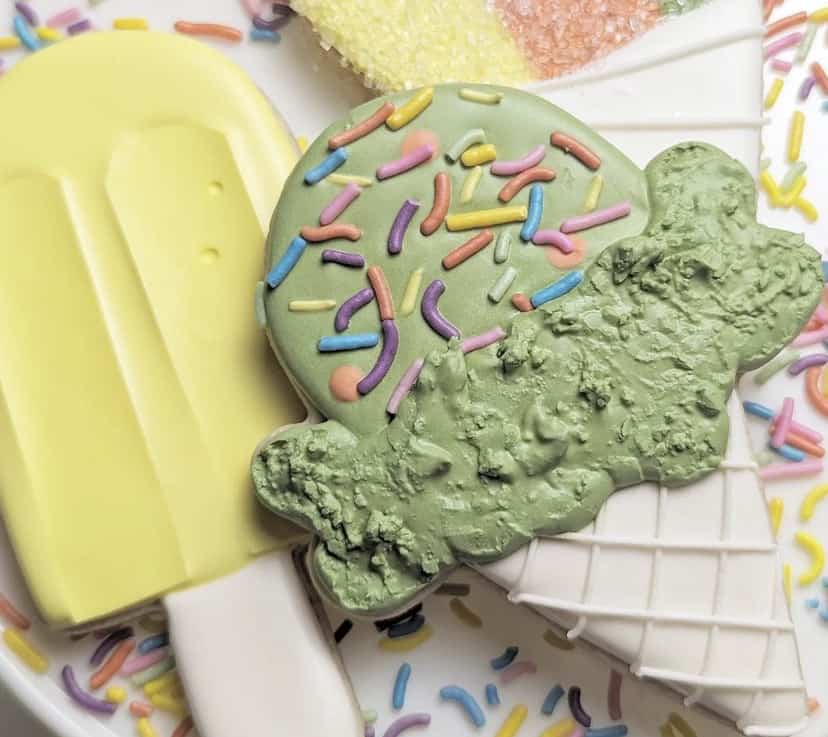 Micah Made Cookies
Custom-designed cookies from Micah Made Cookies start at $75 per dozen with a two-dozen minimum, for one to two designs and colors, and cookies with more intricate details begin at $80 per dozen. Micah Made Cookies also offers a variety of pre-boxed options and cookie kits for the holidays (follow on Instagram for updates). Orders can be placed online, and cookies can be picked up in Allison Park, or shipped for an additional fee.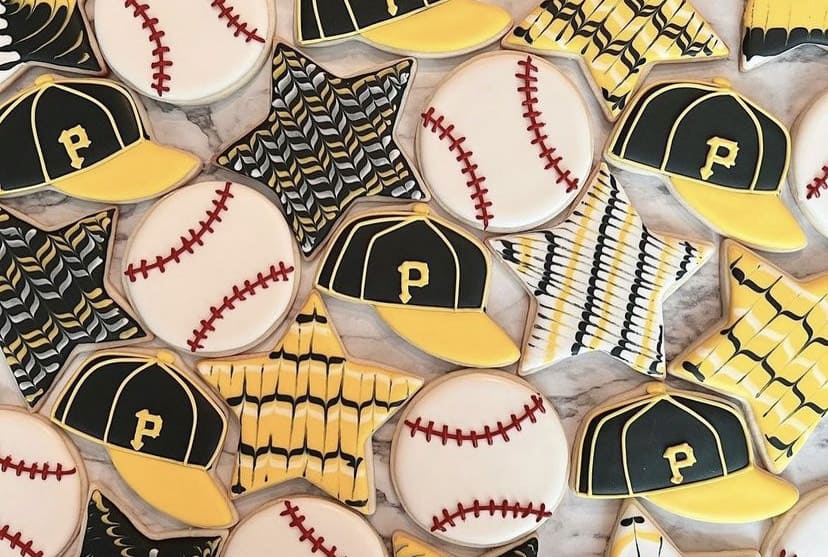 Ashley Bakes Things
Custom sugar cookies are on the menu at Ashley Bakes Things, which gorgeous options including hand-painted Peter Rabbit cookies, teddy bear onesies, Christmas trees, and more. Orders can be placed via Facebook messenger, Instagram direct messages, or through email at [email protected]. Cookie pickup is in Verona, or deliveries can be made locally for an additional fee. Cookies start at $35 per dozen, and the price increases based on customization.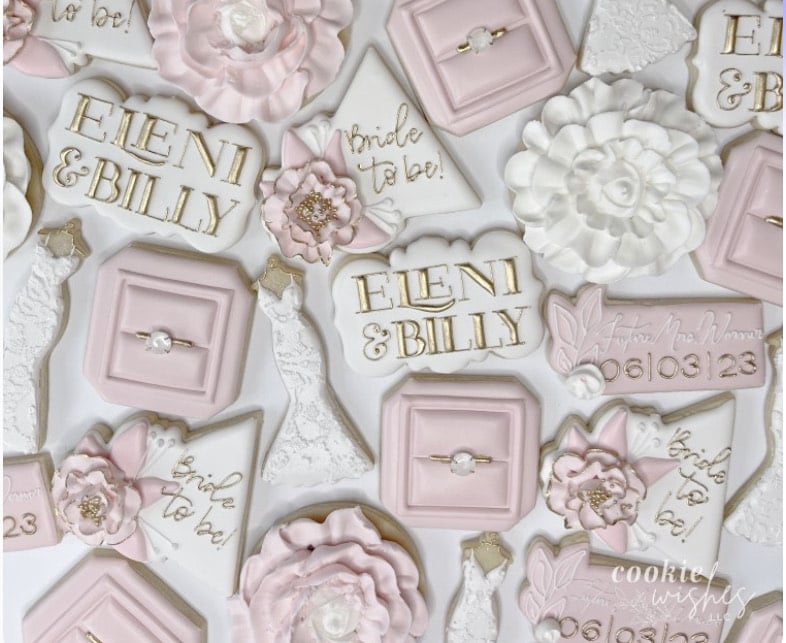 Cookie Wishes, LLC
Mother and daughter team Rita and Carley Abbio design beautiful custom cookies in Pittsburgh, offering personalized cookies and cookie cakes for all celebrations. Cookies start at $65 per dozen, and printed cookies, character cookies, corporate logos, and other designs are all available for pickup at their McMurray location. Holiday pre-orders are also available, including personalized Elf cookies and cookie Advent calendars, and they also host regular cookie-decorating classes. Sign up for their newsletter for updates on their latest offerings, and visit their online shop for ordering information.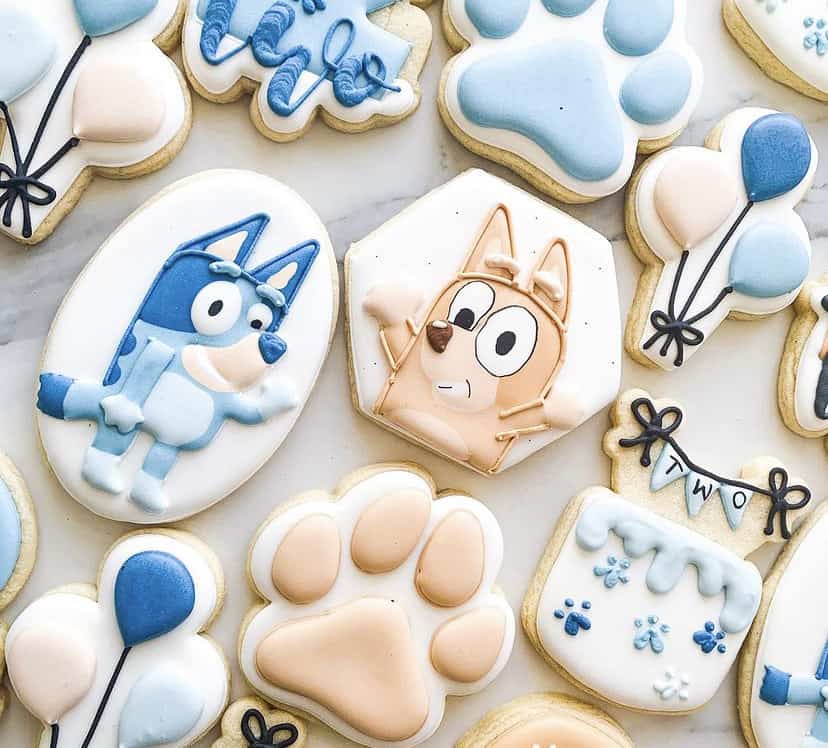 Becca Bakes Cookies
With custom cookies, and custom paint-your-own cookie sets, accountant-turned-baker Becca Battista helps to make your "cookie dreams come to life." Cookie prices start at $45 per dozen, and Battista also creates drop cookies, and custom cupcake bouquets (available for pickup only). Orders can be shipped, or picked up, and more information is available online.
Know of any more places offering custom cookies in Pittsburgh? Let us know in the comments!