Craving some comfort food? DiAnoia's Eatery is helping to give you what you want.
The Strip District restaurant has been offering a variety of take-home meal kits for curbside pickup, and just introduced their latest options – make-your-own Cacio e Pepe kits and build-your-own Gnocchi Bread Bowls, based off of two of their most popular dishes.
The Cacio e Pepe kits each cost $16 and include everything you need to make the dish in your own kitchen, including Pecorino & Parmesan cheese, black pepper, and 8 ounces of DiAnoia's fresh spaghetti. Each kit serves one, and gluten-free pasta options are also available for $20.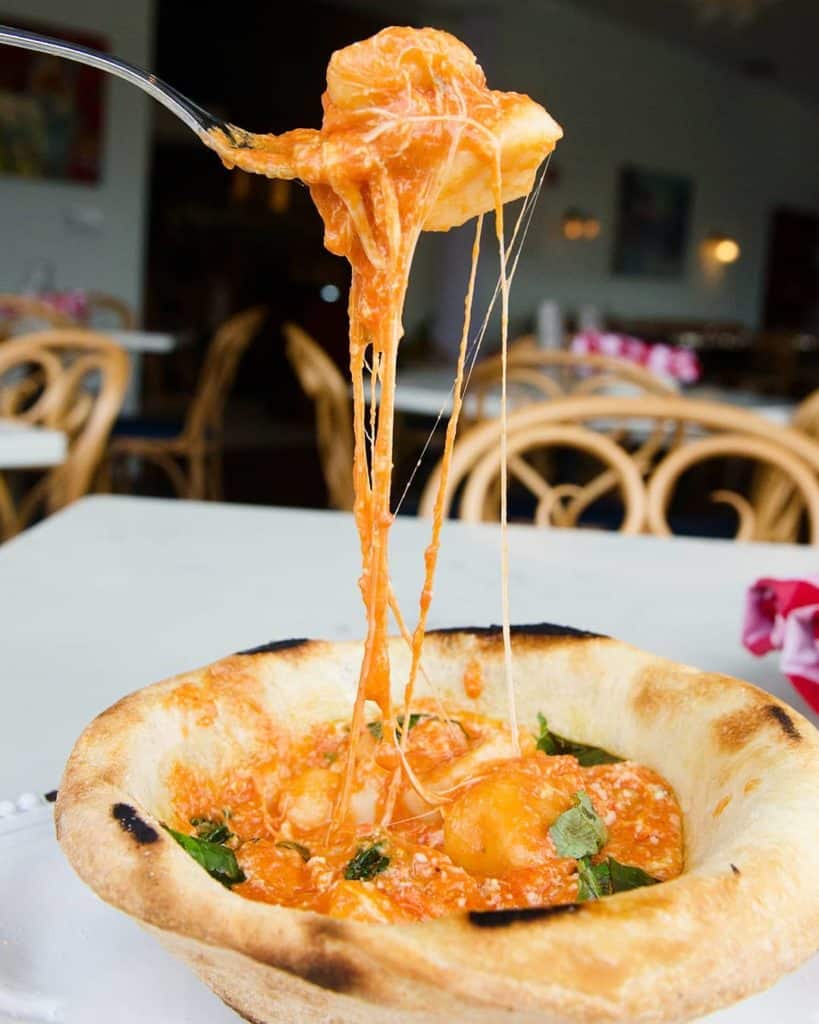 The restaurant is also offering build-your-own Gnocchi Bowl Boxes, which comes with everything you need to make create your own Gnocchi Sorrentina Bread Bowl, including pre-made bread bowl shells, house-made Gnocchi, house-made Sorrentia sauce, fresh mozzarella cheese, Parmesan cheese and basil.
Each kit is $55, and includes enough ingredients for two bowls. You can also purchase a kit with an additional wine pairing for $85.
You can order at their online shop, but note that they do sell out regularly, so if you missed out, check back soon.