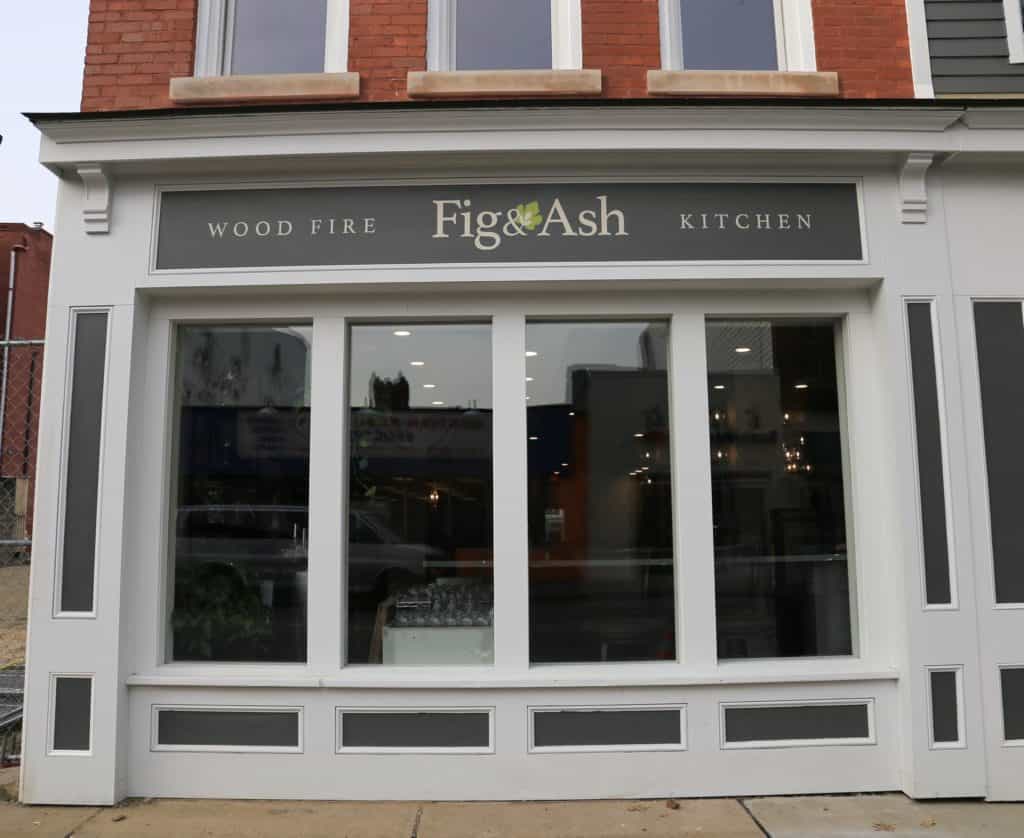 Three years, seven months and 24 days after first breaking ground on Fig & Ash, the North Side restaurant officially opened its doors earlier this week.
Chef/owner Cory Hughes has been documenting the restaurant's progress on their Instagram account since 2018, sharing behind-the-scenes construction updates on the previously vacant, late 19th century, two-building site in Deutschtown during the complete gut renovation. After a series of engineering, construction, regulatory, and, most-recently, COVID-19 related obstacles during the years-long process, the restaurant is now open on East Ohio Street.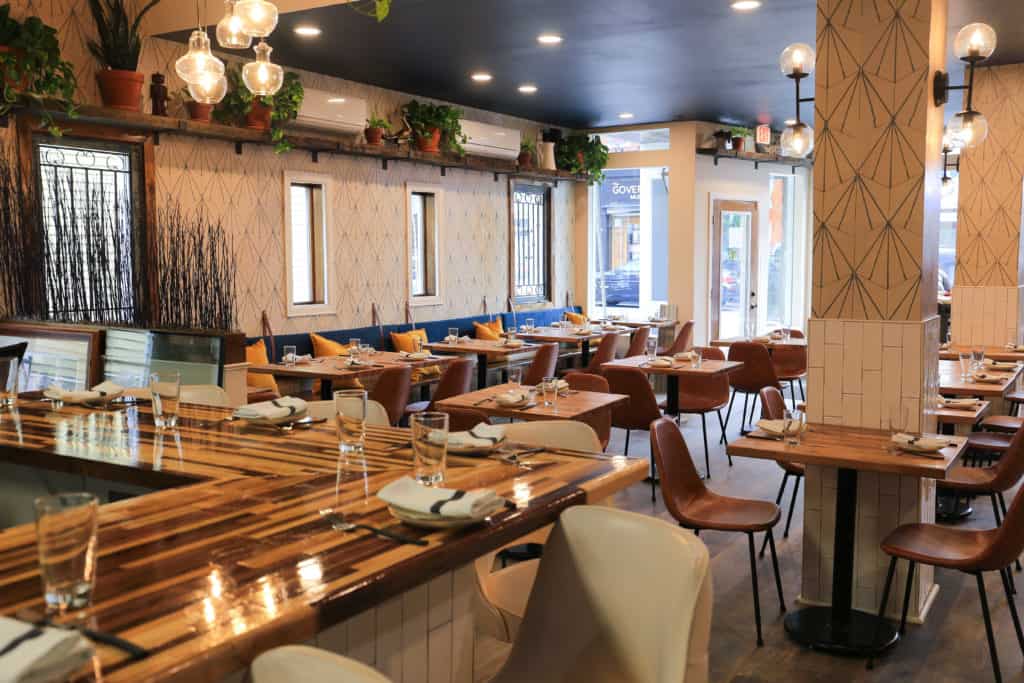 Fig & Ash is opening in phases, with the first phase offering cafe-style lunch service Tuesdays through Fridays from 11:00 a.m. to 2:00 p.m.
The lunch menu will feature a selection of house-made sandwiches, tacos, pastas, salads and soups, with menu standouts including:
Deutschtown Cheesesteak: Wood-fired steak, roasted onions, pepperoncini relish and smoked Whiz
F&A Cuban: Homemade Tasso ham, smoked pulled pork, apple cabbage slaw, Bread & Butter pickles and Swiss
Smokebox Chicken Salad Sandwich: Basil mayonnaise, pickled red onions, mixed greens and Roma tomato
House-milled Bucatini Pasta: Braised short rib & pork belly meatballs, hand-pulled mozzarella, and San Marzano tomato sauce
Barbacoa Tacos: Four tacos with chili-smoked lamb shoulder, house slaw, and salsa verde
Full-service dinner service will begin in October.
The restaurant's Farm to Flame concept is an homage to old world French and Italian cuisine with a modern American influence. The full menu will feature preparations from scratch, with many items finished in a custom, locally built wood fire grill from Pittsburgh-based design studio Temper and Grit in collaboration with Otis Masonry.
Hughes and his culinary staff have partnered with local farms to create exceptional culinary experiences, highlighted by house-butchered meats and house-milled breads, pastas, and fresh local produce. 
The restaurant is open for takeout and dine-in service.
Fig & Ash (514 East Ohio Street)