It's about to get a whole lot easier to get your hands on fresh-made pasta.
Hand-made pasta subscription service Forma Pasta is opening a retail location in the Allentown section of the city this Fall, offering a selection of their own pasta, sauces, and accompaniments.
Owner Rebecca Romagnoli says that the new space will be a full-scale pasta production facility and shop, and compares it to New York City's Eataly.
"We'll have a huge selection of fresh-made pasta by the pound," she says. "It will be like walking into an ice cream parlor, where you can choose your favorite flavor."
In addition to a daily selection of fresh pasta noodles, including traditional egg-based pastas like fettuccine and spaghetti, the shop will also feature handmade rigatoni, and traditional stuffed pasta, including tortellini and ravioli. They'll also be featuring the specialty pastas that are featured in their subscription service, and seasonal flavors, like pumpkin and butternut squash pastas in the colder months, and eventually, heartier dishes like lasagna.
"We also just bought of our first pasta extruder, so we'll have a whole line of dried pastas that we can share, too," Romagnoli says.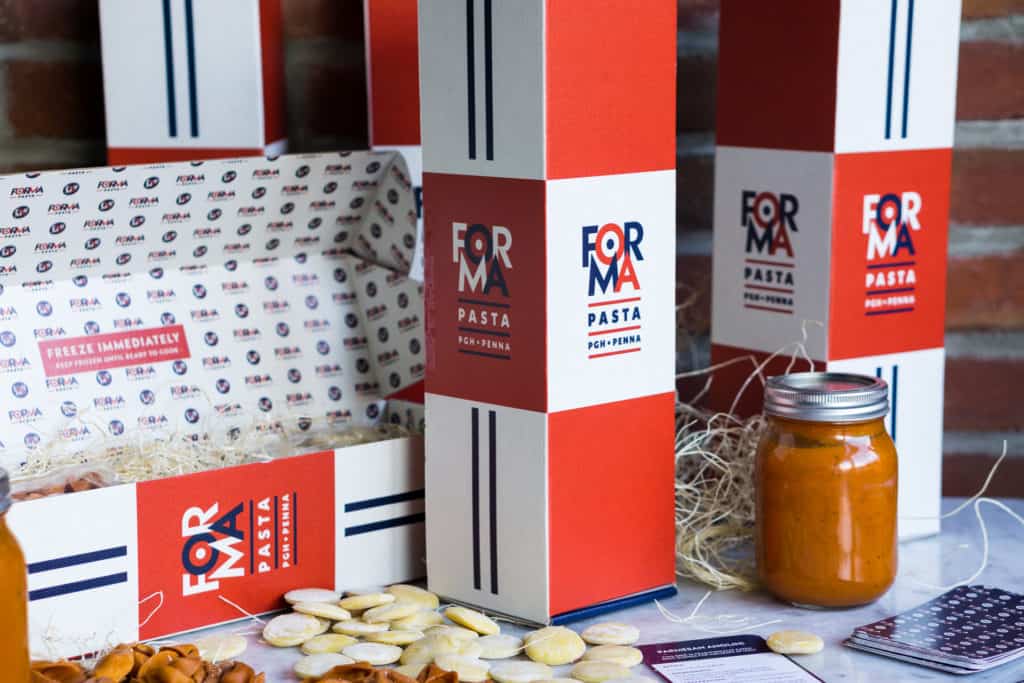 Forma Pasta will also sell their own sauces, starting with their current line, which includes their Rossa (a classic red sauce), Speziata (a spicy red sauce, with Fresno chili and Cubanelle peppers) and Crema Basilico, a creamy red sauce with basil.
Romagnoli, who has most recently worked as the chef at The Vandal, has been operating her business out of the restaurant's kitchen since Forma Pasta's subscription service launched a year ago. Plans for the retail space have been in effect for a few months, and, unlike many other businesses, the global pandemic has not slowed the company's growth.
"We've built a business model that I feel is pandemic-resilient," Romagnoli says. "We've always offered contact-less delivery, but we used to have an option where our subscribers could pick up their pasta at The Vandal. But now, we just deliver it all by hand. Since that was something that we've always done, it was easy to go into pandemic mode."
After scouring locations across the city, including a spot in Lawrenceville, Romagnoli found the space in Allentown, which used to be a pizza shop.
"The space has already been certified by the health department, so we're just working on things like painting the walls, and putting in new floors," she says. "When we came across this location, we were thrilled about it. We want to find ways to work with the community."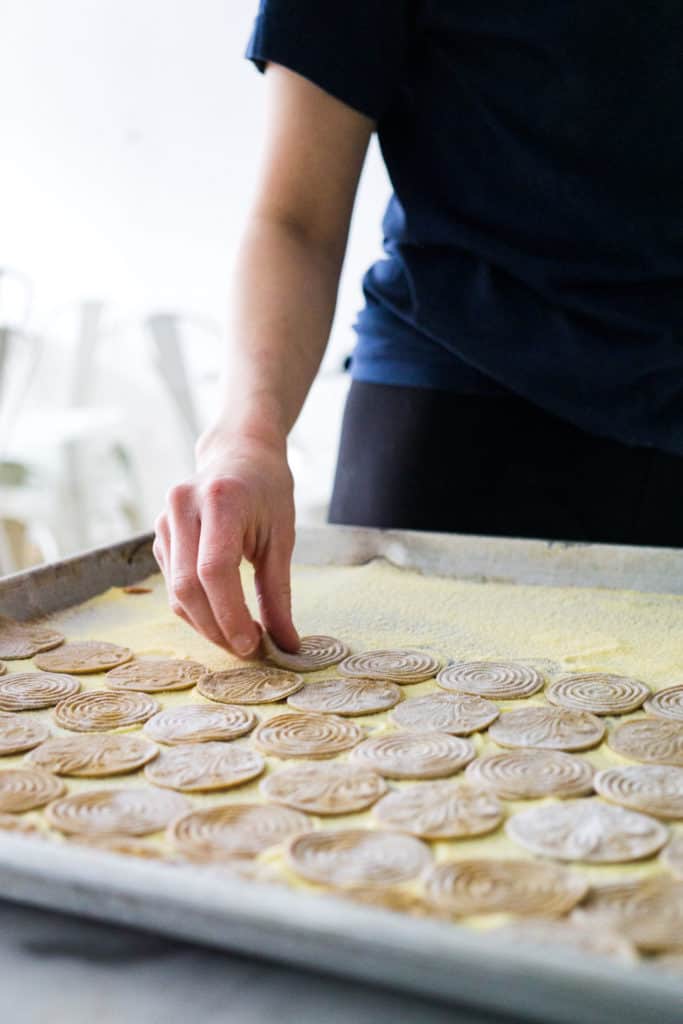 The may include offering some community garden space, and working with community organization Hilltop Alliance to find a way to bring fresh produce they've grown themselves into the space.
"Ideally, we'd be your one-stop shop if you want to have your own pasta night," says Romagnoli. "We'll have pasta sauce, lettuce for salad-making, a bunch of different herbs, and pre-made vinaigrette."
Even when the shop is up and running, Romagnoli says that Forma's pasta subscription service will continue.
"It's what we started with, and it's been so great," she says. "Right now, we're at about a hundred subscribers, and we want to keep pushing to reach that next level. And people love it. It gives you the ability to have something that's restaurant quality delivered right to your door."
Romagnoli says that the shop is set to open on October 1, and in the meantime, they're still taking orders for their monthly pasta subscriptions.
Forma Pasta will be located at 708 East Warrington Avenue.