Pittsburgh was thrilled when we announced in September that Gordo's – a gourmet taqueria – was coming to Mount Washington's Shiloh Street.
While Gordo's Mt. Washington location is still under construction (and plans to open in 2020), there' some good news for taco fans in the South Hills! Gordo's has recently acquired ownership of Taco Diablo on Beverly Road. The renamed "Gordo's Taco Diablo" is officially open for business.
Taco Diablo opened in 2017 by Jeff and Carol Iovino, owners of Cafe Io and Io Deli. The concept began as a pop-up.
For Gordo's Taco Diablo, owner and chef Brian Gorder has devised a menu of unique, Mexico City-inspired tacos. Options include the Adobo Chicken, Nashville "Hot" Chicken, Carnitas, Rock Shrimp, and Barbacoa. And it doesn't stop there – expect funky options like the "Cheeseburger Taco" and "Pastrami" taco, too.
The taco proteins are available on corn or flour tortillas, or in a bowl.
A full menu can be viewed below: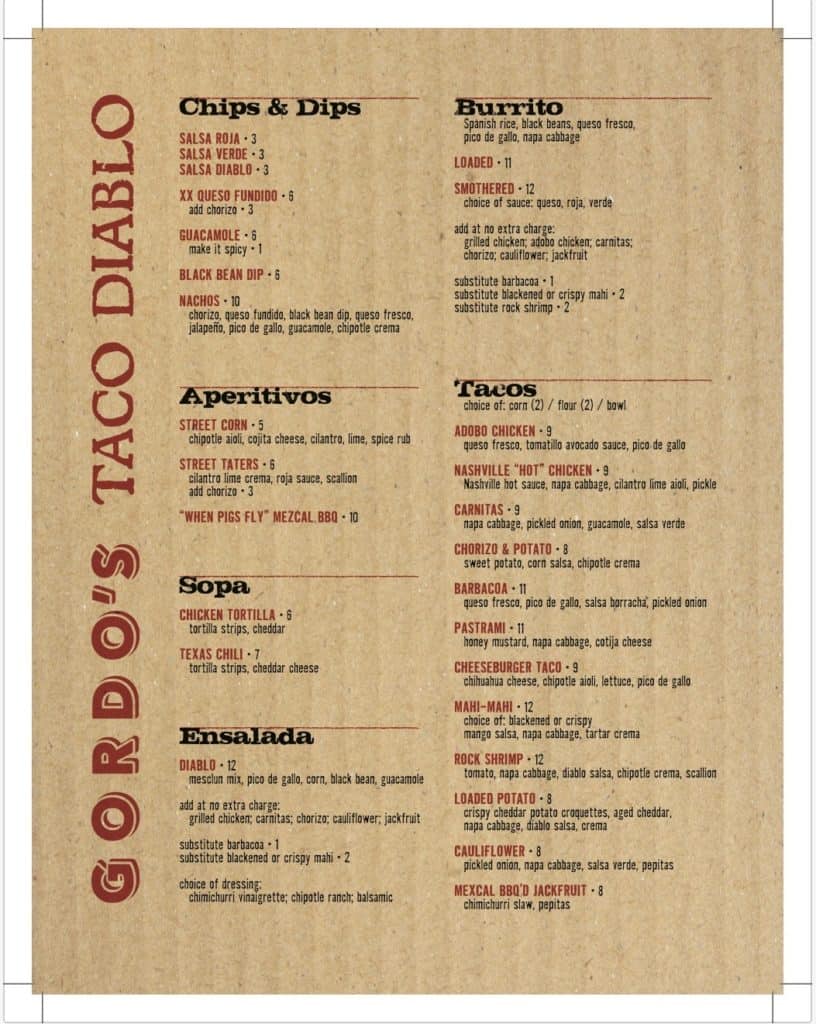 A South Hills native, Gorder cooked in country clubs after pursuing a culinary and hotel/restaurant management degree from Penn State. He also worked with Primanti Brothers for several years before most recently working at the Diamond Market, which closed last year in Market Square.
Hours are the same as Taco Diablo, Tuesday – Thursday 4-10, Friday 4-11, Saturday 12-11, and Sunday 12-9.
Keep and eye on Gordo's Social Media for updates on the Mount Washington location.
Gordo's Taco Diablo (297 Beverly Rd)