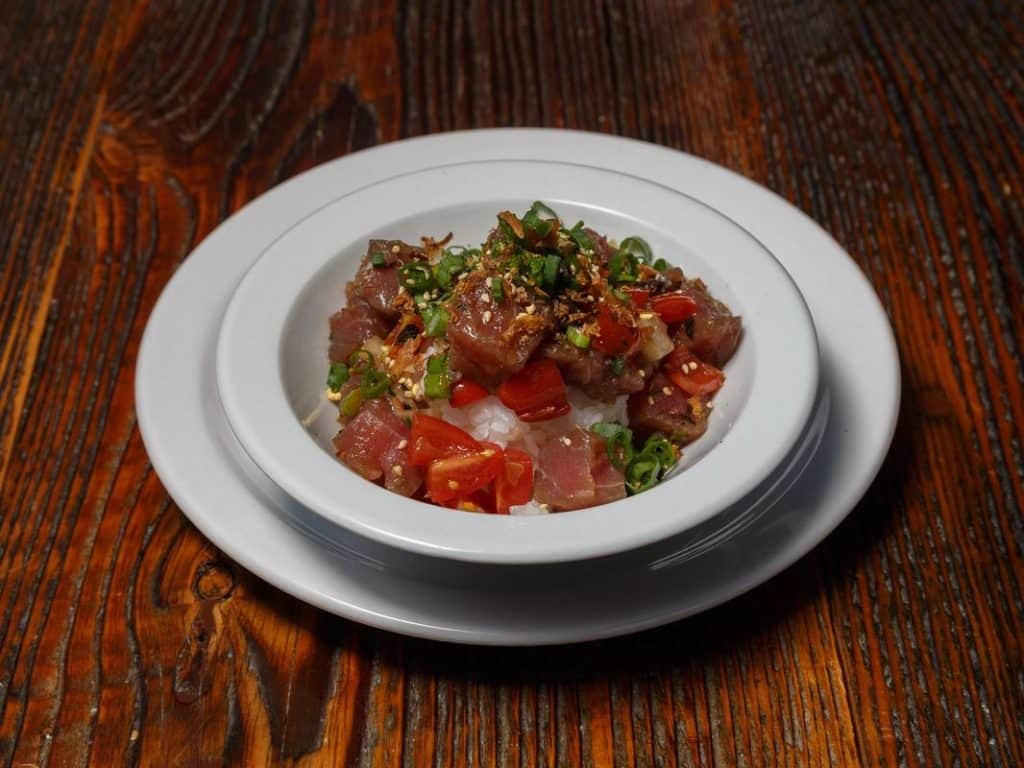 Aloha, Pittsburgh!
Hapa Hawaiian Grill, a fast-casual restaurant serving saimin noodles, poke bowls and mixed plate specials is now open downtown.
Located at 1334 Fifth Avenue, close to PPG Paints Arena, the restaurant has a full menu of Hawaiian-inspired dishes, available for lunch and dinner.
On the menu, you'll find a variety of plated entrees served with rice and potato-macaroni salad, including Ahi Tuna, Hawaiian BBQ Chicken, Kalua Pork & Cabbage, BBQ Short Ribs, Mahi Mahi and Tonkatsu.
Bowls on the menu include saimin noodles in broth and topped with char siu, egg and green onions, Lomi salmon poke bowls and a Kalua Pig Mac & Cheese bowl.
Rounding out the menu is a selection of burgers and sandwiches (like the Teriyaki Steak Burger, the Ahi sandwich with poppy dressing, and the Big Kahuna Burger, topped with Kalua Pork and Asian Slaw.
Hapa Hawaiian Grill is open Mondays through Fridays from 11:00 a.m. to 9:00 p.m., and Saturdays from 11:00 a.m. to 7:00 p.m. They also offer delivery.
Hapa Hawaiian Grill (1334 Fifth Avenue)