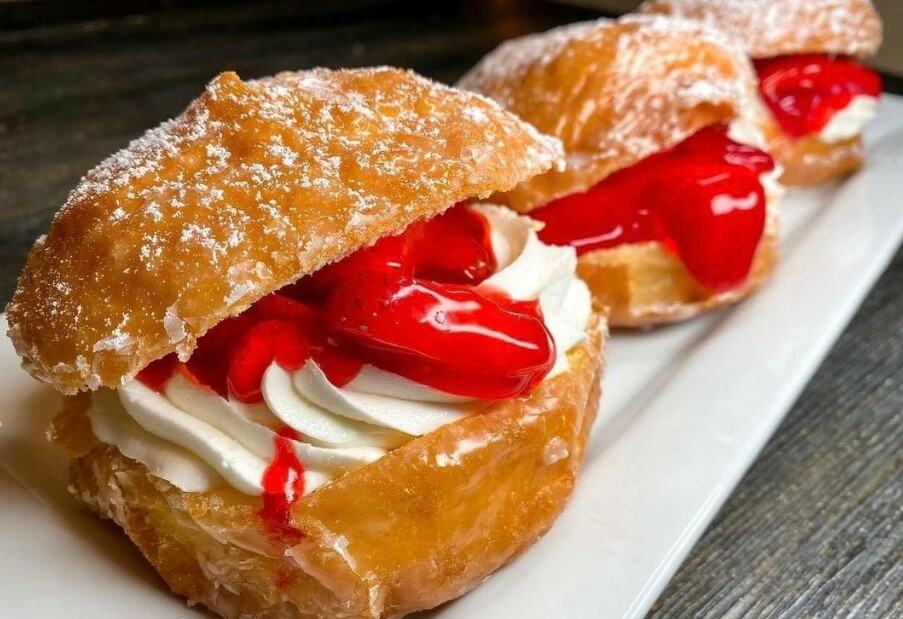 It's one of our favorite days of the year – pączkis are back for the season at Oakmont Bakery.
Every year, the bakery begins it pączki production on January 6, kicking off a pastry season that lasts through Easter, which this year falls on Sunday, April 9.
Pączki (pronounced Poonch-Key) is a traditional, overstuffed Polish treat made with a yeast dough, and filled with various creams or fruits, and topped with a sugary sweet glaze.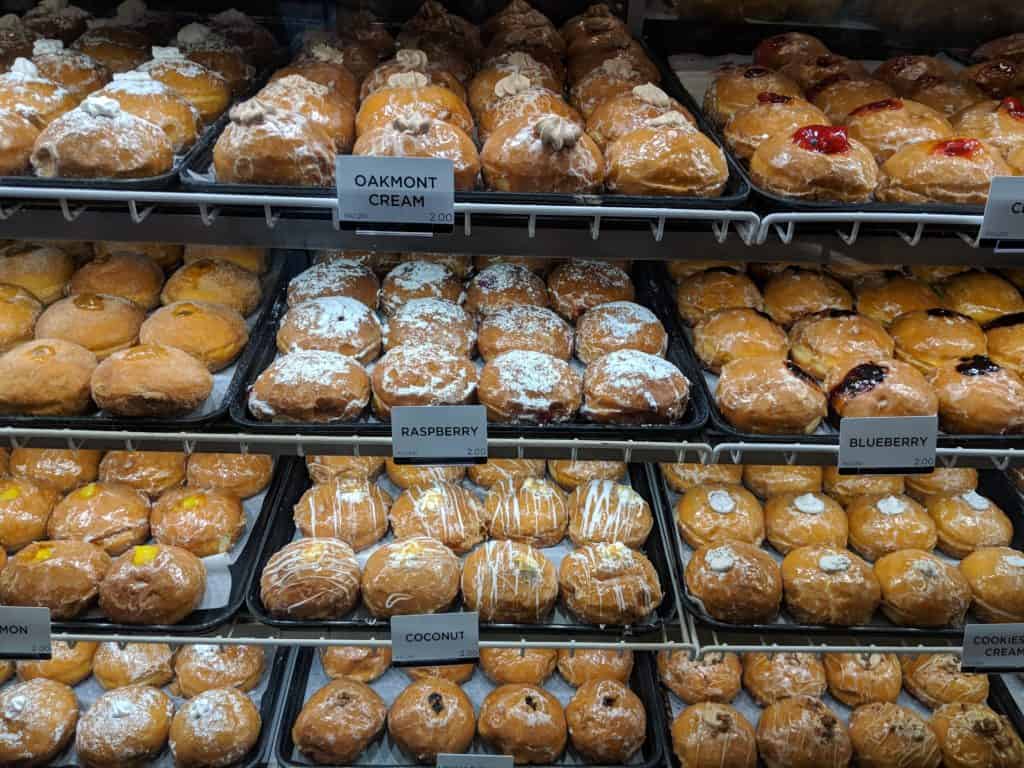 They're available at Oakmont Bakery daily in store, in more than a dozen flavors, including:
Apple
Blueberry
Cherry
Coconut
Cookies 'n Cream
Custard
Lemon
Maple Bacon
Oakmont Cream (Chocolate Buttercream)
Pittsburgh Cream (Vanilla Buttercream)
Peach
Peanut Butter Cream
Plain
Prune
Raspberry
Pączki are one of the most popular treats every year from Oakmont Bakery. Back in 2017, a rep for the beloved bakery told us that on busy days during the season, they'll sell between 700 at 1,000 of the softball-sized treats.
Pączki can be ordered online in advance, and are also available for walk-ins.
Oakmont Bakery (One Sweet Street, Oakmont)