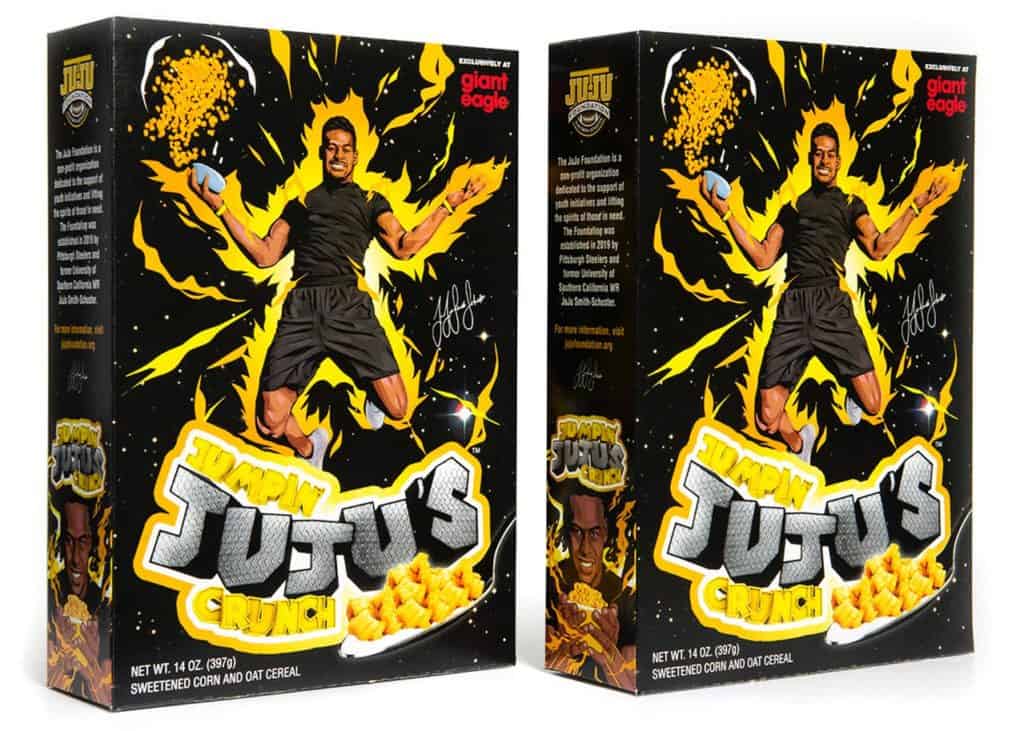 Just in time for the Steelers to face off against the Giants for their first regular season game tonight, star wide receiver JuJu Smith-Schuster is launching his own limited-edition cereal – for a good cause.
Jumpin' JuJu's Crunch is now available exclusively at Pittsburgh-area Giant Eagle and Market District locations.
The cereal was developed in partnership with the creators of Doug Flutie's Flutie Flakes, and PLB Sports and Entertainment, and all of Smith-Schuster's profits from the sale of the cereal will benefit the JuJu Foundation, a non-profit organization dedicated to the support of youth initiatives and lifting the spirits of those in need.
"Partnering with PLBSE and Giant Eagle on Jumpin' JuJu's Crunch has been very exciting," said Smith-Schuster in a release. "Growing up, you have this dream of walking down the supermarket aisles and seeing your face on a cereal box – PLBSE and Giant Eagle made that a reality."
The sweetened corn and oat cereal is the first product that bears Smith-Schuster's name and likeness.
Giant Eagle is encouraging fans who purchase the cereal to share photos and videos on social media by tagging @GiantEagle and using #JumpinJujus for a chance to win autographed items like jerseys and footballs.