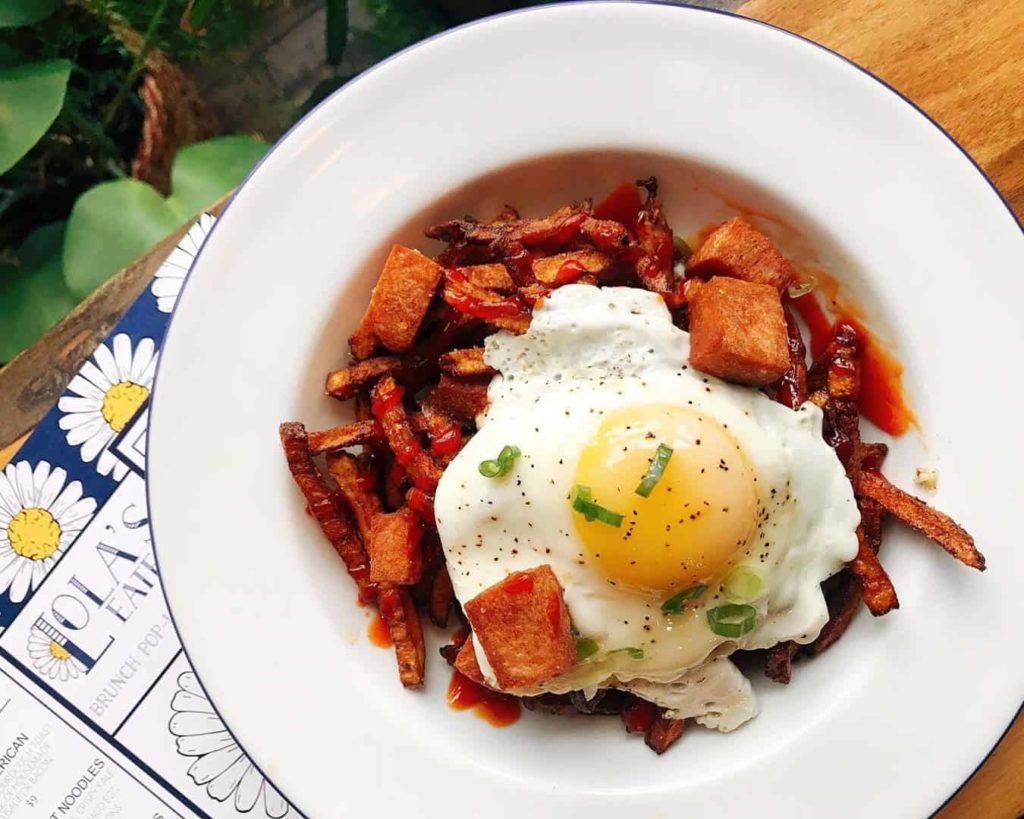 After a soft launch a few weeks ago, Lola's Eatery is ready for their grand opening.
The brunch spot, with Mexican and Filipino-inspired dishes and fresh baked goods, will officially open inside the historic Engine House 25's Tasting Room at 3337 Penn Avenue today.
Owners Zoe Rieder and Max Becerra will be serving boozy brunches on Fridays through Mondays in the tasting room, which will allow the space to serve a dual purpose "boozy brunch in the mornings and wine in the evenings."
The menu will feature fresh, house-made bagels and pastries, along with heartier fare, like Breakfast Noodles (with sauteed mushrooms, crispy kale, bacon and Nitamago Egg), Huevos Rancheros, and a chipped ham Eggs Benedict served on a Calabrian chili muffin. Side dishes to consider include Filipino Fries with banana ketchup and Spam, Atsara (Filipino pickled vegetables) and 'AM Eggrolls,' with chorizo, cheddar, eggs and jalapeno.
In partnership with Engine House 25 (which is owned by Rieder's parents), Lola's Bistro will serve Engine House's wine, as well as selections from local breweries and distilleries.
Lola's will be open Fridays from 8:00 a.m. to 2:00 p.m., Saturdays and Sundays from 9:00 a.m. to 3:00 p.m., and Mondays from 8:00 a.m. to 3:00 p.m. The space will also be available for private events and meetings Tuesdays through Thursdays.
Lola's Eatery (3337 Penn Avenue)