Know someone who loves peanut butter? Like really loves peanut butter? Well, Oakmont Bakery has just the cake for them!
In honor of Valentine's Day, the popular bakery has just announced they are offering giant "Peanut Butter Kiss" cakes. Based off the flavors of the famous cookies, the cakes feature chocolate batter with peanut buttercream icing.
The cakes are 6″ round, can serve 6 people, and are available for $14.00. They can be ordered now through Valentine's Day (Friday, February 14).
Additionally, Oakmont is also offering a cookie cake variety. It's 9″ and serves 8 for $14.00.
And while we're in the Valentine's Day spirit, a few other desserts available at Oakmont for the holiday include….
Strawberry & Chocolate Cake: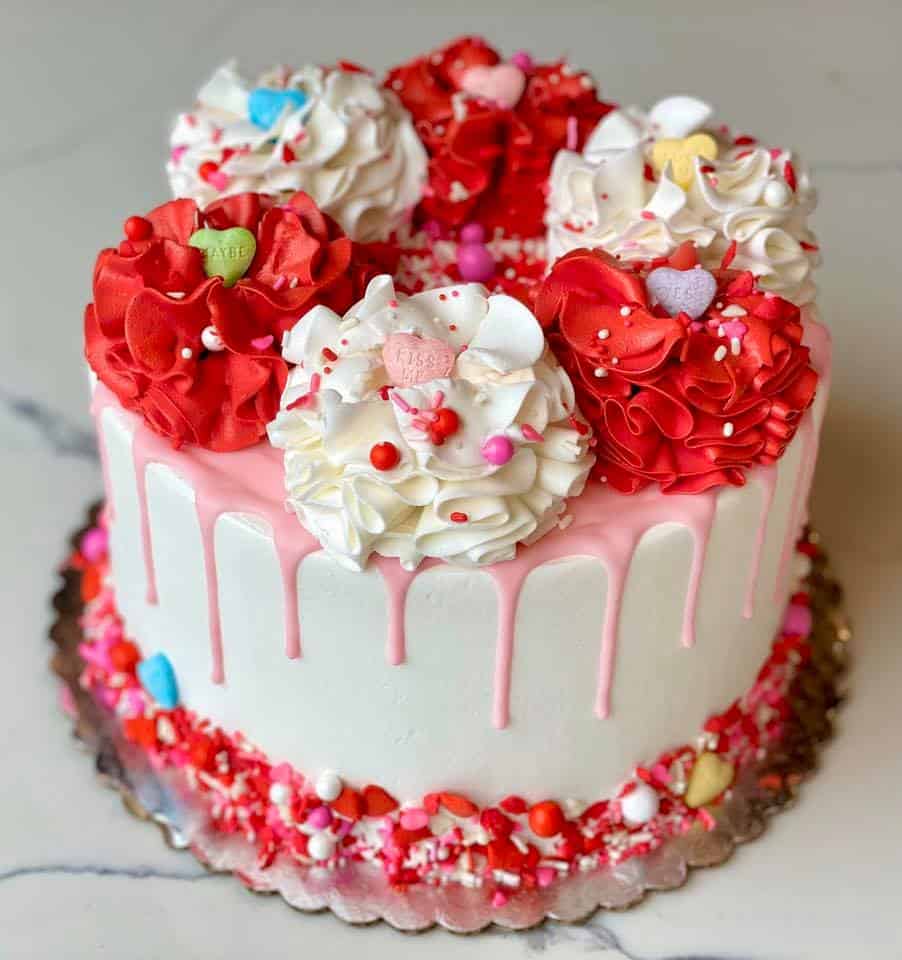 Cupid's Arrow Chocolate Dipped Strawberries:
"My Guy" Ginger Bread Cookie:
More information can be found online.
Still hungry for food news? Keep reading….
– Your Guide to the Best Ramen In Pittsburgh
– Local Pittsburgh Coffee Roasters You Should be Drinking
– Where to Celebrate A Birthday in Pittsburgh
– The Best Mac & Cheese in the 'burgh