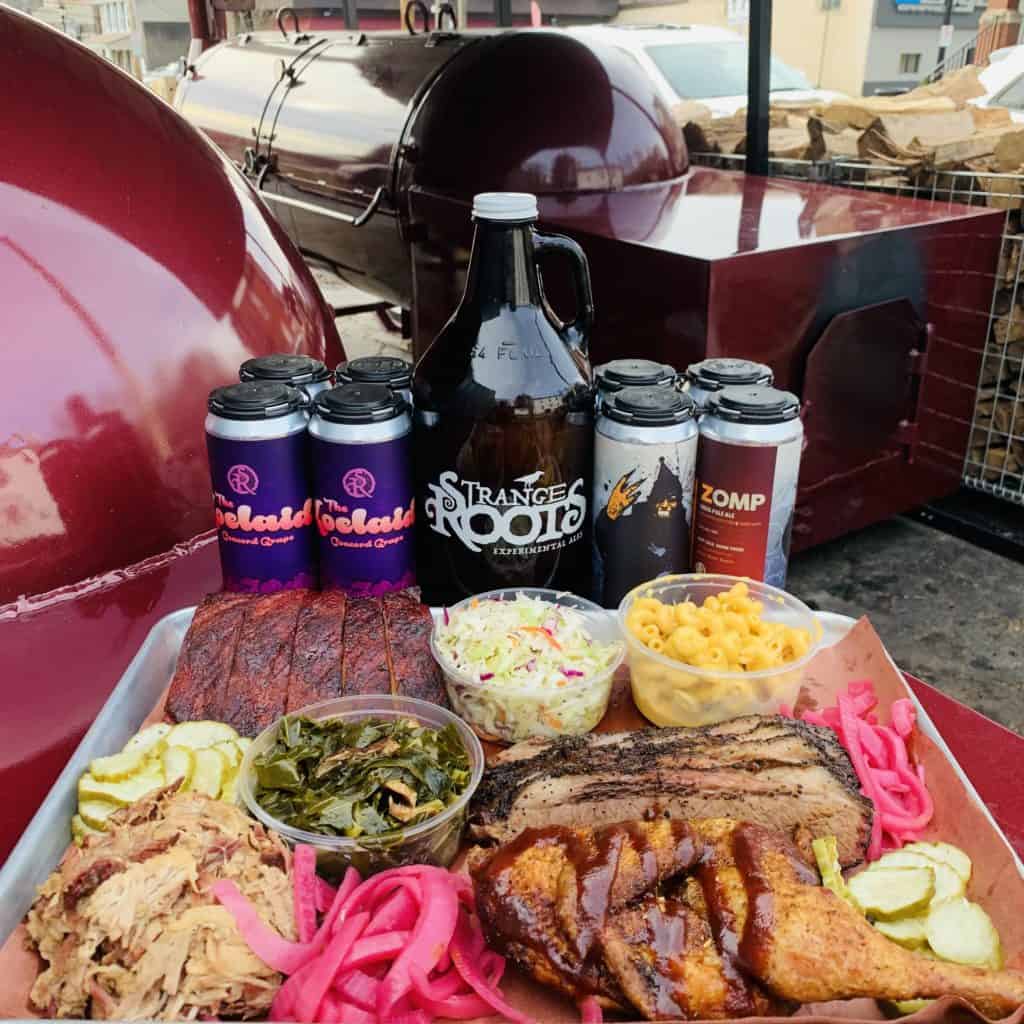 Something new is coming to Strange Roots Experimental Ales in Gibsonia.
The brewery has announced that Off the Rails BBQ will be taking over their kitchen, serving brisket, pulled pork, ribs, and more BBQ favorites.
The partnership began to take shape late last year when Strange Roots decided to replicate the success they found in a similar partnership with Pittsburgh Sandwich Society in their Millvale location.
"They decided that BBQ was a good fit for the Gibsonia location, and I have to agree," says Ken Shields, the owner of Off the Rails BBQ.
Shields, who transitioned his successful Oakmont BBQ food truck into Off the Rails, a BBQ restaurant in Verona in 2020, says that the menu at Strange Roots will be slightly abbreviated from the restaurant's menu, but will include customer favorites like brisket sandwiches, brisket Mac & Cheese, pulled pork, and Off the Rails' best-selling St. Louis ribs.
"All of the brisket and pork is smoked on our offset smokers from Austin Smoke Works, and smoked with hardwoods," Shields says. "Eventually, I'd like to move one of our smokers out to Gibsonia, so we can do ribs and chicken right on site."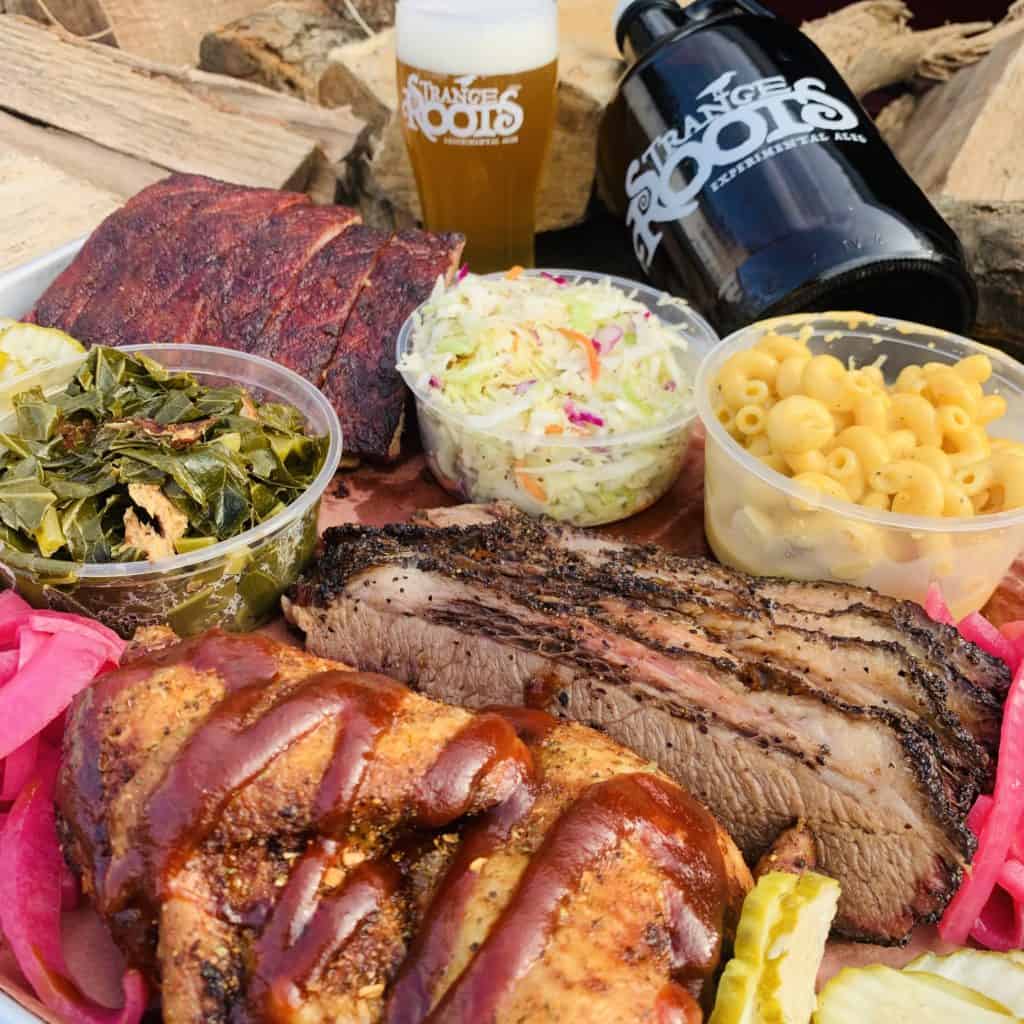 Off the Rails BBQ and Strange Roots Experimental Ales will be celebrating a Grand Opening Weekend April 28 through April 30. After that, they'll be open for the season initially on Thursdays, Fridays and Saturdays, and will expand their hours later this spring.
Strange Roots' Gibsonia location, which boasts a massive outdoor space, will also have live music on Fridays and Saturdays during warm months.
The full menu includes:
Brisket Sandwich
Brisket Mac & Cheese
Brisket Nachos
Pulled Pork Sandwich
Pulled Pork Mac & Cheese
Pulled Pork Nachos
St. Louis Ribs
1/2 Smoked Chicken
Mac & Cheese
Coleslaw
Baked Beans
More information and updates can be found on Strange Roots' and Off the Rails' Instagram pages.
Strange Roots Experimental Ales (4399 Gibsonia Road, Gibsonia)