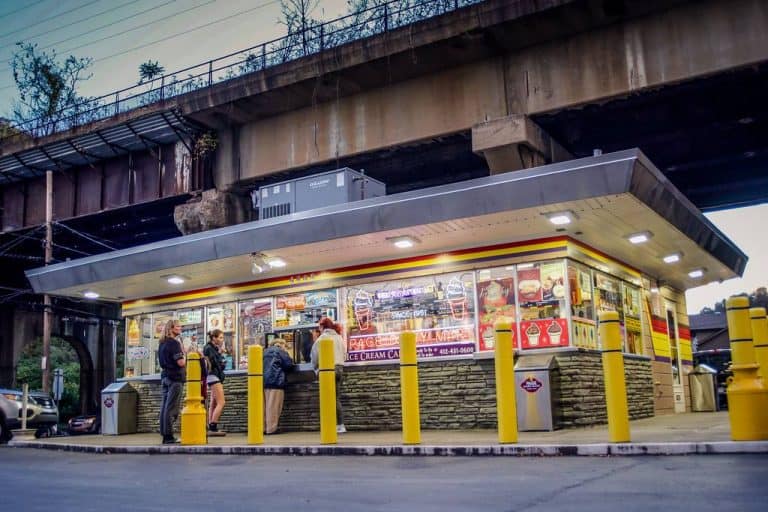 Like it or not, Fall is in the air!
And beloved Pittsburgh ice cream shop Page Dairy Mart is getting into the autumnal spirit with a just-launched menu of fall favorites.
For a limited time only, the soft-serve mecca will have pumpkin, apple butter, and pecan specialties, including:
Pumpkin
Soft serve ice cream, also available as a milkshake or arctic swirl.
Apple Butter
Available in soft serve or milkshake.
Pumpkin Roll
Freshly-baked pumpkin rolls available in arctic swirls.
South Side Harvest
An apple butter milkshake with a hot caramel sundae on top.
Hot Apple Dumpling Sundae
Locally-baked apple dumpling, served warm with an apple cinnamon topping.
Pecan Pumpkin Pie Arctic Swirl
Pumpkin ice cream, pecan pieces and vanilla wafers.
Campfire Arctic Swirl
Marshmallows, graham crackers and chocolate chunks with a toasted marshmallow on top.
Pumpkin Cheesecake Arctic Swirl
Pumpkin ice cream with chunks of cheesecake.
Page Dairy Mart (4112 East Carson Street)