One of Pittsburgh's most-loved food trucks now has a permanent brick-and-mortar!
Pita My Shawarma is officially open at 3716 Butler Street in Lawrenceville, serving their modern Mediterranean menu, with options like chicken shawarma (which is hand stacked daily), steak shawarma, and their own made-from-scratch falafel, available in wraps or hummus bowls.
Owner Jason Taylor spoke with us earlier this year, and said that in addition to their current lineup of Mediterranean favorites, he would also like to add new menu items.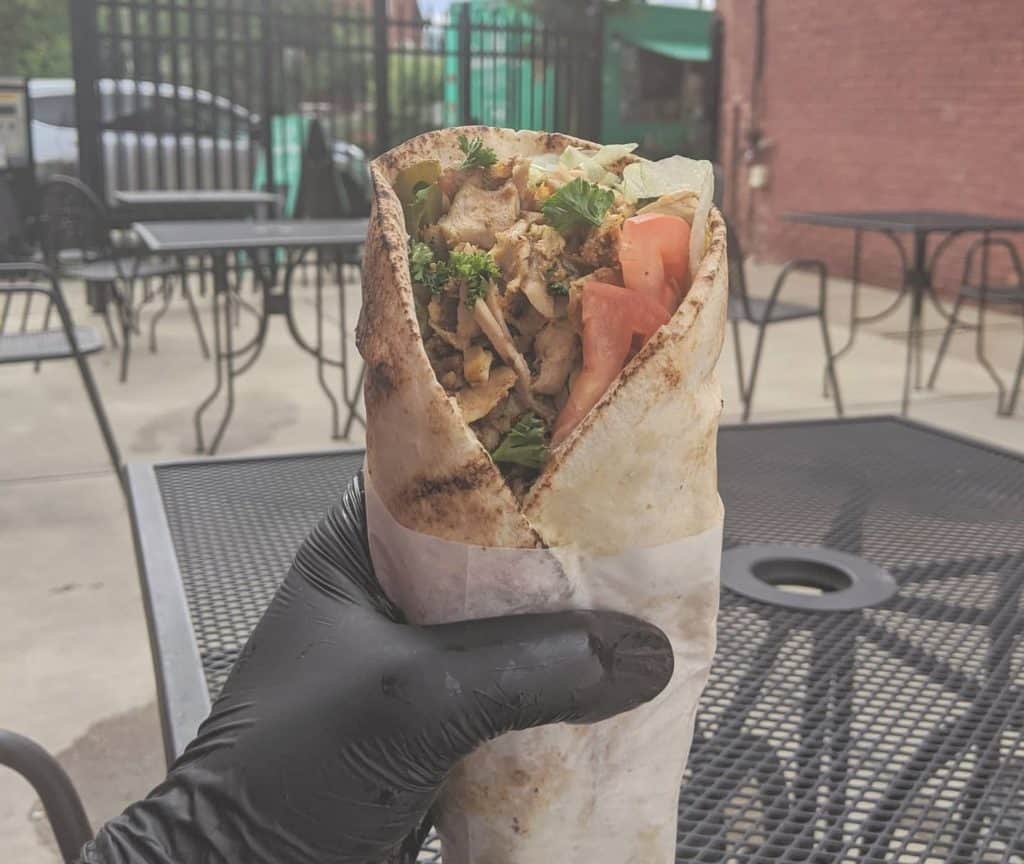 "There will be some expansion on the menu, specifically a lot of vegan options," Taylor said. "We're thinking of things like mushroom shawarma and falafel."
Other items at the restaurant include Chicken Shawarma Salad, with tomato, pickles, parsley and toum (a garlic sauce), Hummas Wraps, and Shawarma-loaded Fries, made with hand-cut zataar-seasoned fries.
Pita My Shawarma is open for takeout, and outdoor seating is also available on their patio. The restaurant is open on Monday, Wednesday, Thursday and Friday from 11:00 a.m. to 2:00 p.m. for lunch, and 5:00 p.m. to 9:00 p.m. for dinner, on Saturday from 11:00 a.m. to 9:00 p.m., and on Sunday from 11:00 a.m. to 6:00 p.m.
Pita My Shawarma (3716 Butler Street)