Last updated: January 7, 2019
If you're anything like us, your Instagram feed was flooded with engagement pictures this holiday seasons. And that means one thing –  time to start planning bachelor and bachelorette parties!
Pittsburgh offers plenty of fun (and crazy) activities to create a memorable weekend for your wedding party. Between our massive craft beer scene and collection of foodie haunts, there is plenty to do in Pittsburgh for your bachelor, or bachelorette party.
Be sure to stick around to the bottom, as we have shared our bachelorette party survival kit!
Always have a designated driver if you are consuming alcohol and not staying in one place. 
Private Oyster Shucking Class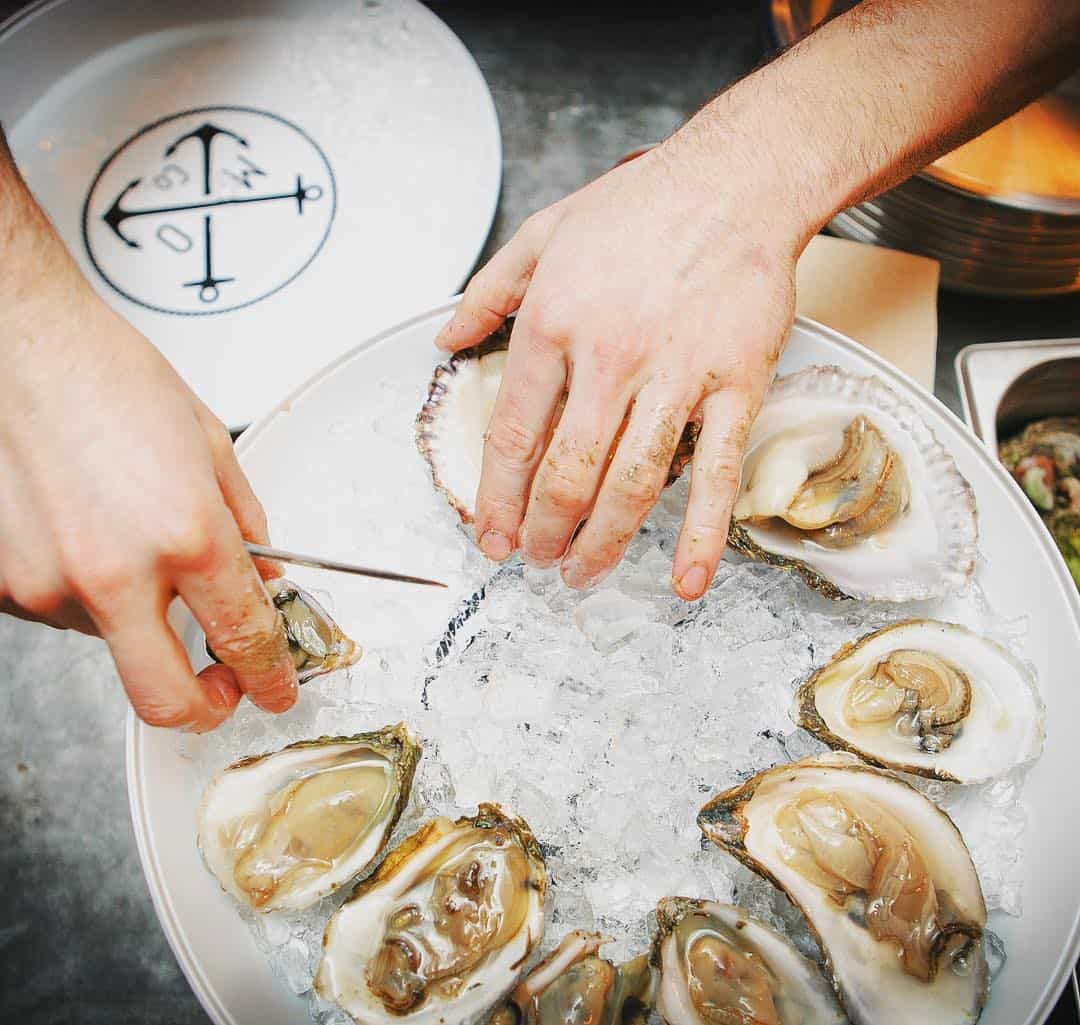 Work for your oysters with a private shucking class at Merchant Oyster Co in Lawrenceville. This popular seafood bar offers private classes in their upstairs bar, where you can enjoy some refreshing drinks and learn to shuck like a pro. They also offer off site shucking with stationary and/or mobile shucking station.  Merchant Oyster Co
Local Berry Picking
Enjoy an afternoon outside at Triple B Farms picking seasonal fruit. Triple B Farms in Monongahela, PA (45 mins south of Pittsburgh and close to many wineries) has an entire summer schedule of "you pick" weekdays and weekends, including fruits like strawberries, raspberries, blueberries, peaches, apples, and, later in the season, the opportunity to cut your own sunflowers. Use your bounty to cook a homemade dessert (Did someone say pie?) Triple B Farms
Pittsburgh Running Tour
Allow Pittsburgh Running Tours to organize a tour of the city – on foot! Jog around Pittsburgh taking in the sites, learning about the city, and stopping to take pictures. This is a great way to see the city and start your day on the right foot. Options include Downtown 5k, North Shore 5k, South Side 5k, Strip District 5k, Oakland 5k, Lawrenceville 5k, Public Art, Tours & Brews, and more! You can finish in your favorite neighborhood just in time for lunch!  Pittsburgh Running Tours
Private Macaron Baking Class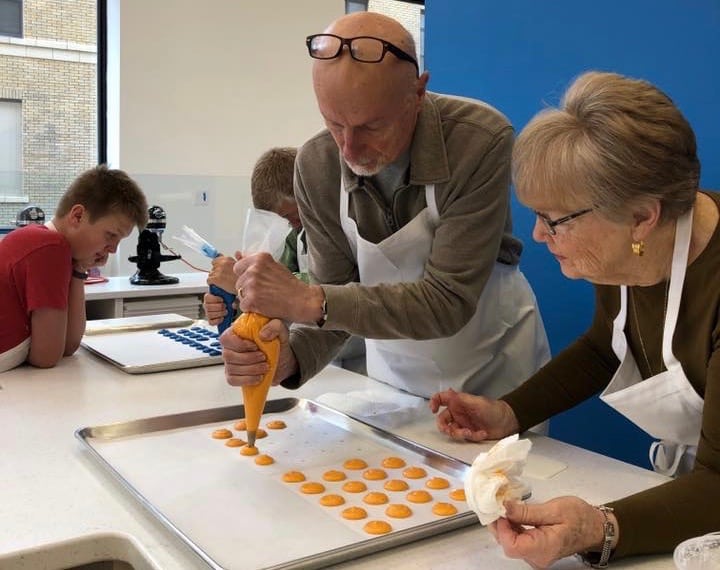 You've eaten them, now learn to make them! Macaron Bar Pittsburgh offers private (and public) macaron baking classes from their East Liberty shop. Located on Penn Avenue, stop by to learn the art of the perfect macaron cookie. Bring some wine to double the fun. Best part? You get to eat your cookies when you're done!  Macaron Bar Pittsburgh
Organize a Cheese Tasting with Chantal's Cheese Shop
For cheese lovers in Pittsburgh, a private event with Chantal's Cheese Shop is the way to go. Focusing artisanal, fresh-cut cheese and charcuterie, elegant cheese plates, and grilled cheese, Chantal's Cheese Shop has one of the best cheese portfolios in the city. The shop offers private classes for groups of six or more. Chantal's Cheese Shop.
Take a Local Cooking Class
Homemade pierogies, pasta, or sushi? We published the ultimate guide to cooking classes in Pittsburgh, which you can read here. We have spots all over the city for all types of cuisine. Bon Appétit!
Create Your Own Food Truck Crawl
Pittsburgh food trucks and breweries usually post their schedule a few weeks out, so it's easy to create a food truck crawl around the city. Stop at different breweries and events to taste the city. Looking for truck suggestions? Check out our guide to local food trucks.
Stay in an Airbnb in a New Pittsburgh Neighborhood
Even if you're from Pittsburgh, you can make the weekend feel like a vacation by staying in a different zip code Find a new rhythm, visit different coffee shops, hang out in local parks, and finally check out that one bar you've been meaning to go to for months! Staying in an apartment on Airbnb provides the opportunity to make home feel like…. well, not home. Plus, if you have lots of people coming into town, it's easier than hosting everyone at your house.
First time user of Airbnb can sign up using our code and will get $40 off their first rental!
Rent a Private Sauna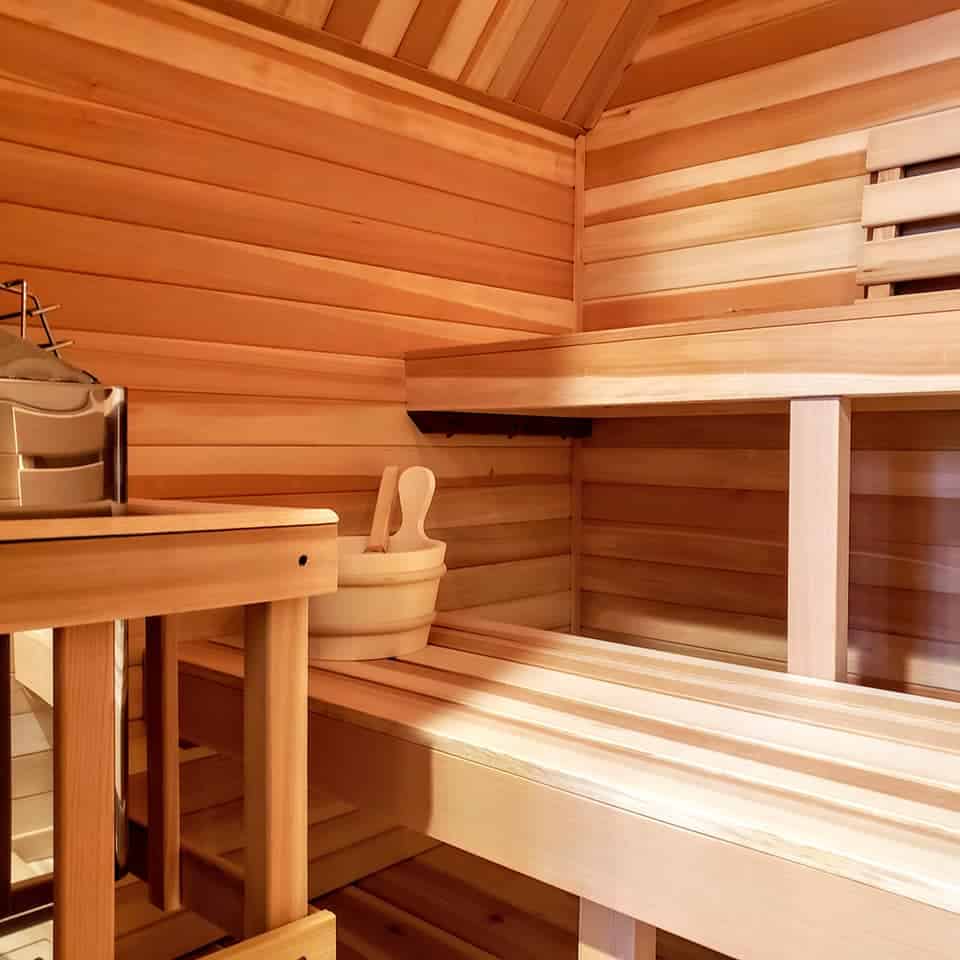 Relax and unwind in your own personal sauna! Local company Warm Timber Saunas has a mobile wood-fired, Finnish-style sauna that they can bring to your house or event. This one-of-a-kind sauna has an all cedar interior, double-tiered benches and a wood-burning stove. You can book online, and watch their information video to learn more.
Cruise Along the Rivers in a Tiki Boat
This new addition to three rivers might be the most flam-buoyant way to cruise down Pittsburgh's famous rivers. Cruisin' Tikis Pittsburgh is offering two-hour sightseeing tiki boat charters. Each 16-foot tiki cruise boat carries six people, and comes with a cooler, ice, and a blender. Guests bring their own beverages and snacks. Each cruise will be lead by a fully-licensed, Coast Guard-certified Captain, who will guide the vessel (at speeds of 4 to 6 mph) around the Three Rivers. Crusin' Tikis Pittsburgh
Pittsburgh Axe Throwing Gym
No, that's not a type-o. There really is an axe-throwing gym in Pittsburgh! Lumberjaxes will organize an entire axe throwing tournament for your wedding party. The group will go head-to-head, throwing axes at a target, until one person is crowded the winner of your group. If you're looking for some friendly competition with an edge, axe throwing might be your perfect activity. The gym is BYOB for beer and wine.  Lumberjaxes Axe Throwing Pittsburgh
Go To A Pirates Game
This one might seem a little obvious, but if you're in town while the Pirates are playing, get yourself to a game. Not only are the Pirates the best team in the MLB (I mean, depending on who you ask, right?), but PNC Park is an absolutely gorgeous ballpark, and worth the experience. Pittsburgh Pirates
Build Trust at the Rock Climbing Gym
Wedding parties with nerves of steel can head to Ascend, the rock climbing gym on the South Side. This indoor rock climbing gym is "bouldering-centric", meaning most of their walls are free-climb without ropes or harnesses. Rock climbing is a great way to work up a sweat and build trust amongst your party as you challenge each other to climb to the top. The gyms also offers yoga and other fitness classes.  Ascend PGH
Local Wineries
Spend a day in Pittsburgh with Napa Valley vibes by exploring Pennsylvania's local wineries. Many passionate vintners in the area have tasting rooms where guests can enjoy light bites and plenty of wine. Check out our Ultimate Pittsburgh Local Winery Guide, and this Southwestern PA wine passage from the Pennsylvania Wine website. Be sure to have a designated drive and pace yourself if you plan visit more than one vinyard in a day.
Porter Tours
An afternoon sure to please any beer fan, Porter Tours offers private tours in a decked-out school bus to different Pittsburgh breweries. A great preamble to a night out, the tour includes tastings at every brewery, and behind the scenes tours of the brewing process.  Porter tours offers both public and private tours. Common stops include Grist House, East End Brewing, Dancing Gnome, Draai Laag and more! Porter Tours
Chocolate Making at A519
Everyone who sees A519's delicate chocolates is mystified by their appearance. With A519's interactive truffle-making class, guests get to work with chef/owner Amanda Wright and learn how she makes these unique treats. The class is hands-on, and teaches guests to paint the acrylic mold with colored cocoa butter, temper chocolate, cook ganache, pipe the filling, and more. Best part? Everyone goes home with a box of their own handmade truffles! A519 Chocolate's Truffle Making Class
Rent a Pontoon Boat
Spend an afternoon lounging on Pittsburgh's famous three rivers.  Pittsburgh has 25 miles of navigable river that make for a unique experience for any bachelor or bachelorette party. Boat PGH offers pontoon boat rentals for eight adults. While it is possible to bring alcoholic drinks and food onto the boat, one person must abstain from drinking so they can operate the boat. Boat PGH offers full day (eight hours), and half day (four hour) excursions. More information can be found online – spots fill up quickly, so book early! Boat Pittsburgh
Visit the Lodge at Glendorn
The lush and secluded Lodge at Glendorn is located three hours from Pittsburgh, but with good music and good friends, the drive is part of the party, and the destination can't be beat: The Lodge at Glendorn was voted the best hotel in Pennsylvania by Travel & Leisure magazine.  The grounds include private cabins, a spa, a gourmet restaurant, and many outdoor activities, including: hiking, shooting, horseback riding, paddle boarding, and much more.  The space is enclosed in the middle of the Allegheny National Forest, and a weekend at Glendorn is sure to be a tranquil escape for a bride-to-be. The Lodge at Glendorn
Volunteer
A great way to bond as a wedding party is to volunteer together. Many Pittsburgh nonprofits and organizations,  including the Pittsburgh Community Food Bank, the Pittsburgh Parks Conservancy, and the Pittsburgh Department of Public Works can help organize a group volunteering experience, like cleaning up a park, or lending a hand at the food bank. For a bachelor or bachelorette weekend in Pittsburgh, this is a great way to do something different and help the community.  Bring a picnic lunch along to enjoy after cleaning up a local park.
Ride Around on the Pittsburgh Party Pedaler
You've seen them, and you've heard them, and now is your chance to try one. The Pittsburgh Party Pedaler is a giant, Dutch-made pedal bike that seats eight to sixteen people for a fun and boozy ride around the city. You pedal, and your designated driver steers the way through Pittsburgh neighborhoods. The pedaler is great for stopping at different bars, but is also a fun way to experience a foodie tour of the city.  Designing the route for the pedaler is fairly flexible, with the bike operating in several neighborhoods in the city. Pittsburgh Party Pedaler
Design Your Own Tour with Vantastic Limo
Vantastic offers vintage boogie vans for hire! If you are looking for a safe, fun, and funky way to explore Pittsburgh's bars and distilleries, Vantastic is a great choice.  The team will work with you to design a 3.5 to 7 hour tour for ten adults. Van options include a 1989 Chevy G20, and a 976 Dodge B200. More information can be found online. Fun stops could include:
Paint Monkey
Paint Monkey on Butler Street is a great way to start a night out.  This BYOB painting studio will guide guests through creating their own masterpiece while they sip on something delicious. Guests are also encouraged to bring their own appetizers and snacks with them. Private parties can be accommodated for a minimum of 10 attendees. Paint Monkey
Aerial Yoga and a Drink
Relax and unwind with aerial yoga followed by a post-workout drink.  Many believe yoga and beer are a natural combination, as both assist in helping individuals wind down.  A unique way to try this out would be with the new Aerial Yoga trend.  Several studios in Pittsburgh offer aerial yoga classes and private events, including Verve 360 and Pittsburgh Circus Center.
Tea Designing Class
For smaller groups, Tupelo Honey Teas will assist guests in designing their own blend of loose leaf tea. Whether it be a bedtime tea, or a detox mix, Tupelo will help you customize the perfect blend. Classes are kept small to ensure personal attention for each guest. Everyone leaves with their tea, and a copy of the recipe.  Tupelo Honey Teas
Ride the Bull at Tequila Cowboy
As the website states, "party like a Nashville star" at Tequila Cowboy. From grabbing a few drinks, to a total VIP experience, Tequila Cowboy has the flexibility to make your bachelor/ette party a special night. Guests will enjoy live music, a mechanical bull, karaoke and frosty drinks.  Because the venue has multiple bars, you can organize the perfect night, which may or may not include everyone taking a shot in the bar's shot chair (it probably does). More information can be found online. Tequila Cowboy.
Do you have any ideas? Share them in the comments below!
Bachelor/ette Survival Kit:

Bachelorette Party Wine Label Decorations
Flashing Light up Diamond Ring Toys
Bachelorette Party Flash Tattoos
Team Groom Party Glasses
Bride & Bridesmaid Party Sunglasses
Bachelorette Party Hangover Kit
Fill the kit with:
Advil packets

Pepto Bismol packets

Pedialyte electrolyte powder packets

Hair ties

Facial sheet mask

Exfoliating foot mask

Moisturizing lip balm
GoodFoodPittsburgh.com is a site that provides daily food news and recommendations to our readers. To offset the costs of running the site, Good Food Pittsburgh participates in affiliate programs, like Amazon Associates, which is designed to provide means for us to earn fees by linking to Amazon.com. If you purchase an item through some of the links on our site, we will earn a small amount of money at no additional cost to you. Thank you for helping us continue to bring you up-to-date Pittsburgh food news.