Pittsburgh is a city that loves good food. But it's also a city that loves a good drink.
And as the city's food scene has evolved, it's become easier and easier to find a great cocktail. Probably a little too easy. So to help you find the best of the best, we present Pittsburgh's 17 Essential Cocktail Bars. To create this list we compiled our personal favorites, scoured the web, and asked your opinion on our Instagram.
If you visit any of these spots, we want to see! Please tag #goodfoodpgh and @goodfoodpgh.
Cheers!
The Best Cocktail Bars in Pittsburgh:
Butterjoint
Sandwiched between its sister-restaurants Legume and Pie for Breakfast, Butterjoint is a elegant pub known for burgers, pierogies, and a first-rate bar program. In addition to their carefully curated selection of beer and wine, Butterjoint offers an Aperol Spritz, House Negroni, and drinks like the "Pink's Not Dead" with Strawberry Boyd and Blair, and "Everything's Coming Up Rosé" with Ketel One and Lillet Rosé. They also offer their own take on classic drinks like a "Black Manhattan" or "Oaxacan Old Fashioned." And if none of that does it for you, order the "Mercy of the Bartender," if you dare! It's a surprise classic cocktail of the bartender's choosing.
Happy Hour is 4:30 – 6:30, Monday–Friday and includes a $7 Cocktail of the Day.
Butterjoint (214 N Craig St)
Maggie's Farm Rum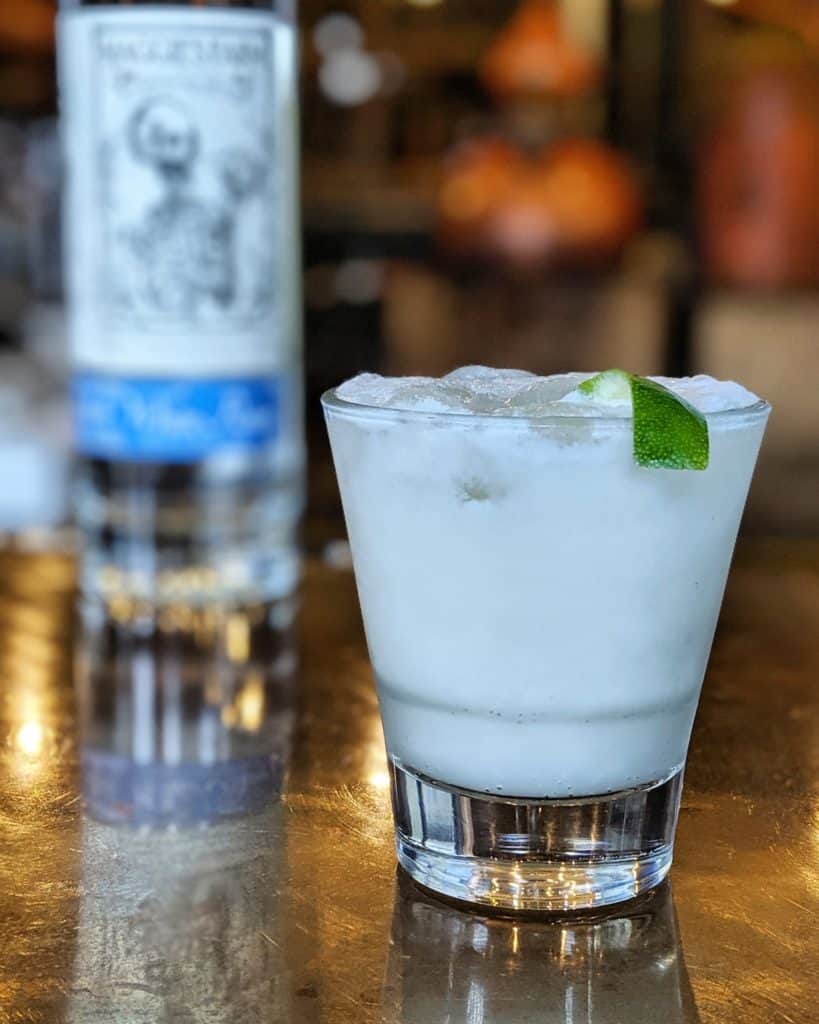 Pittsburgh's popular and award-winner rum distillery Maggie's Farm Rum has a small cocktail bar inside of their Strip District location, open to the public Wednesday – Sunday. The drinks are simple and delicious, highlighting Maggie's spirits gracefully without distracting the drinker. While a refreshing rum drink is perfect anytime of year, be sure to stop by the bar around the holidays to grab a class of Maggie's famous (and elusive!) eggnog.
Maggie's Farm Rum (3212a Smallman St)
Spork
The ever-evolving cocktail program at Spork means you should stop by frequently to see what's currently being served. Led by Spork General Manager and co-author of Pittsburgh Drinks Sean Enright, Spork offers a limited, but thoughtful selection of classic and house cocktails. House drinks feature exciting ingredients like blueberry or jalapeño infused liquors, rose water, macadamia liqueur, and green tea (not all in the same drink). Even the "classic" section is a place to discover something new, as the menu places well-known drinks like a Vesper next to more esoteric options like a Paper Planes.
Although cocktails are not included, we recommend making Spork part of your happy hour rotation. I mean, look at this menu!
Spork (5430 Penn Ave)
Mixtape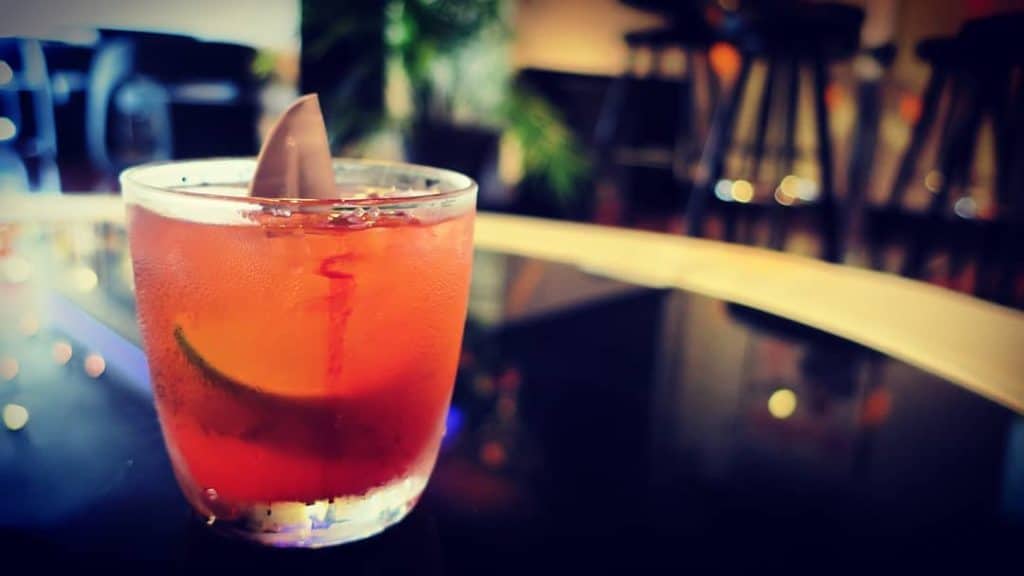 Mixtape has it all. Bean bag chairs. Throwback music. Free popcorn. Infused Water. Wifi. Endless board games. Oh, and one of our favorite cocktail programs in the city. Though the bar and decorations have a retro style, the drinks are anything but. The menu reinvents itself every season (always keeping a few beloved drinks, thankfully), and experimenting with new ingredients like aquafaba and li hing mui powder. Plus, music lovers will appreciate the punny drink names, ie: Kiwi, Do You Love Me?, Mocha Choca Lata, and B* Don't Kill Mai Tai.
Mixtape (4907 Penn Ave)
The Commoner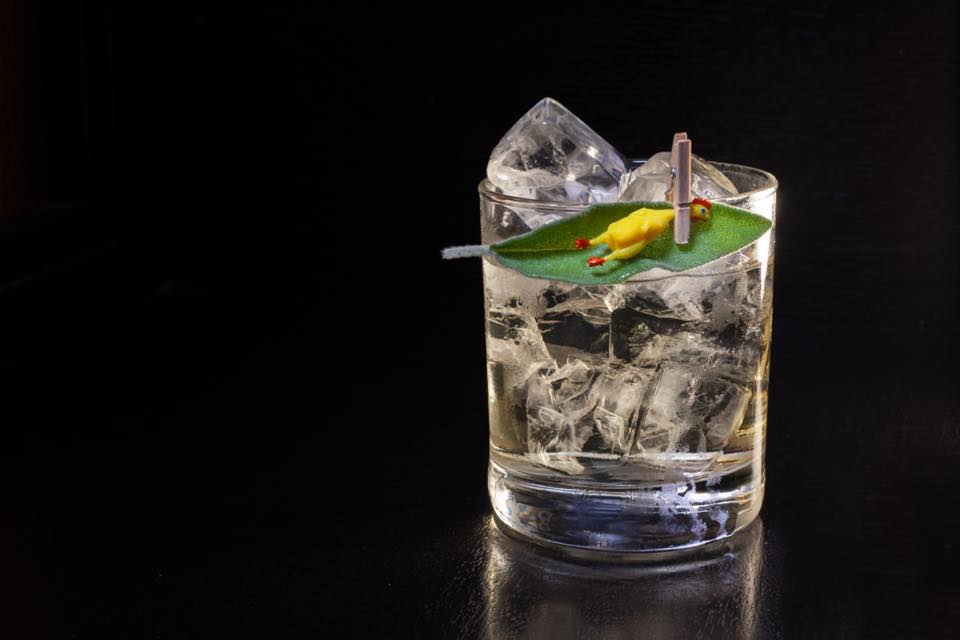 Since The Commoner opened in Pittsburgh in early 2015, it has consistently offer one of the most inventive and exciting cocktail programs Downtown. Try creations from Lead Bartender Alex Dando such as the "Mixing Vodka and Emotions" with coconut fat washed vodka, "Sex on the Mon Wharf" with white peach infused vodka, and "You Rock, Never Change" with Madagascar vanilla bean infused gin. If the weather/season permits it, head up to the rooftop Biergarten for cocktails paired with a view of the city.
The Commoner (620 William Penn Pl)
Bar Marco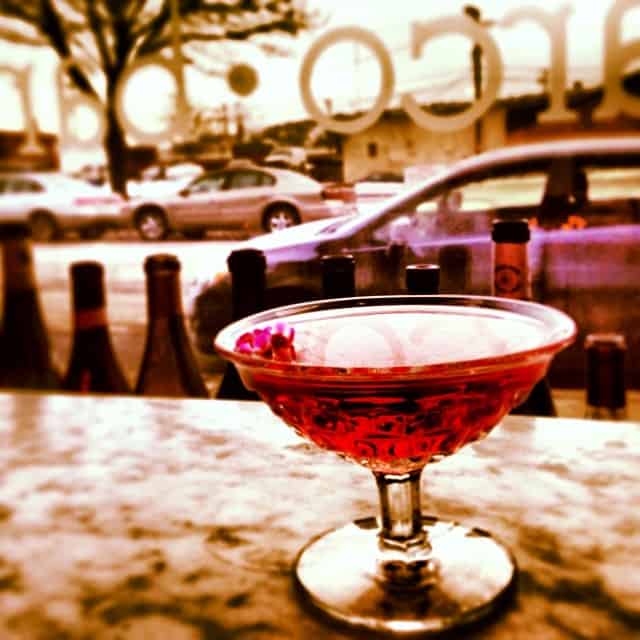 What kind of cocktail do you like? What's your favorite spirit? No matter your answers, we promise that Bar Marco has something for your taste. From their tiny, bustling bar, the Bar Marco team offers patrons a "choose your own adventure" in cocktail drinking. Order the "Bartender's Choice" and regale your bartender your ideal spirit and flavor profile. What comes out is a mystery! If you're not into surprises, Bar Marco also has a great selection of fun and tasty featured drinks.
Bar Marco (2216 Penn Ave)
Smallman Galley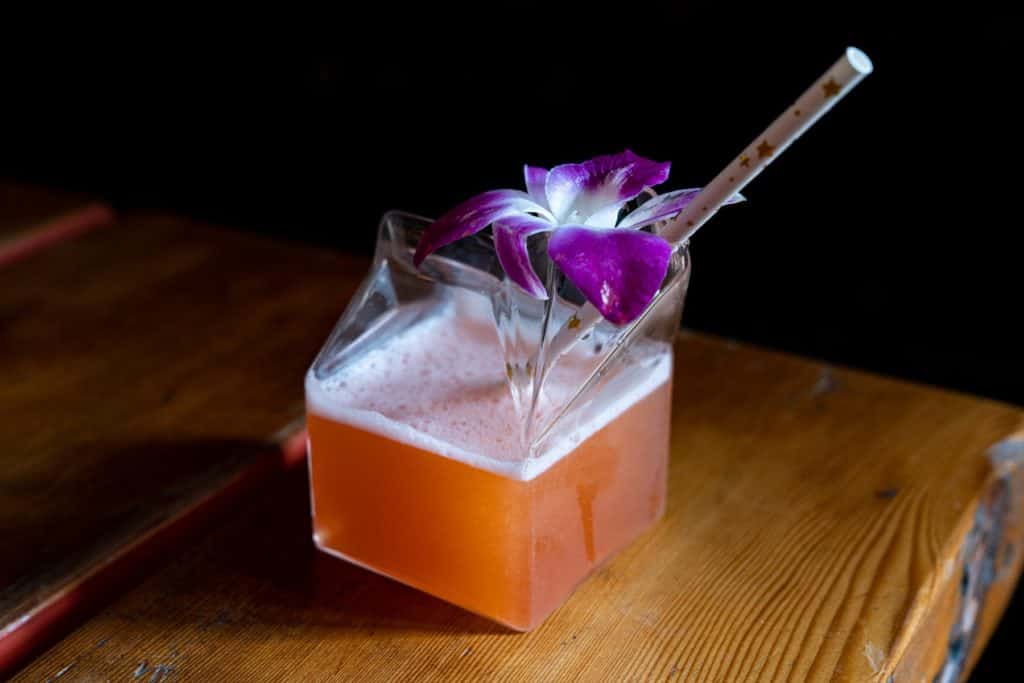 There are creative cocktail menus, and then there is the cocktail menu at the Smallman Galley. And when we say creative, we don't just mean the drinks. We're also talking about the physical menu itself. Safe to say the Smallman Galley is the only place I've read the drink menu through a Viewmaster toy, or inside of a VHS tape box. Drinks range from the safe and classic, to very whimsical (Pizza Roll syrup, anyone?) The bar was even written up by Food & Wine for their Sandlot-themed menu. Be sure to stop by their sister-restaurant, Federal Galley, for more creative drinks.
Smallman Galley (54 21st St)
Lorelei
Lorelei opened last summer, taking over the space previously occupied by The Livermore (#tbt). This charming bar is a welcome addition to Pittsburgh's beverage scene. Lorelei dubs itself a "Community Beer Hall & Cocktail Bar," and offers an Alpine-inspired menu of beers, wines, and cocktails. Beer and wine hail from countries like Germany, France, Austria, and Italy. Head bartender Cecil Usher (previously Richard DeShantz Restaurant Group) has designed a menu that brings Alpine flavors into familiar cocktails. For example, the "Berlin Mule" features vodka and Jagermeister, and the "Black Forest" features toasted coconut-infused rye, cherry, and nocino. And while you're there, be sure to try a dish (or two!) from their food menu, led by acclaimed Pittsburgh chefs Jamilka Borges and Dianne DeStefano.
Lorelei (124 S Highland Ave)
Hidden Harbor
Lorelei's sister bar is Hidden Harbor, a modern tiki bar located on Shady Avenue in Squirrel Hill. As the concept suggests, the drinks and atmosphere are very playful – but Hidden Harbor still takes tiki very seriously. (Well, as seriously as you can.) Everything from the ingredients to the glassware and even the swizzle sticks are expertly throughout out. Large groups should try the shared drinks, like as the "Atlantis," which serves 4 and has two dozen ingredients (yep). The bar also has a half-off Happy Hour, every Tuesday – Friday from 5:00 – 6:00 P.M.
Hidden Harbor (1708 Shady Ave)
Butcher and the Rye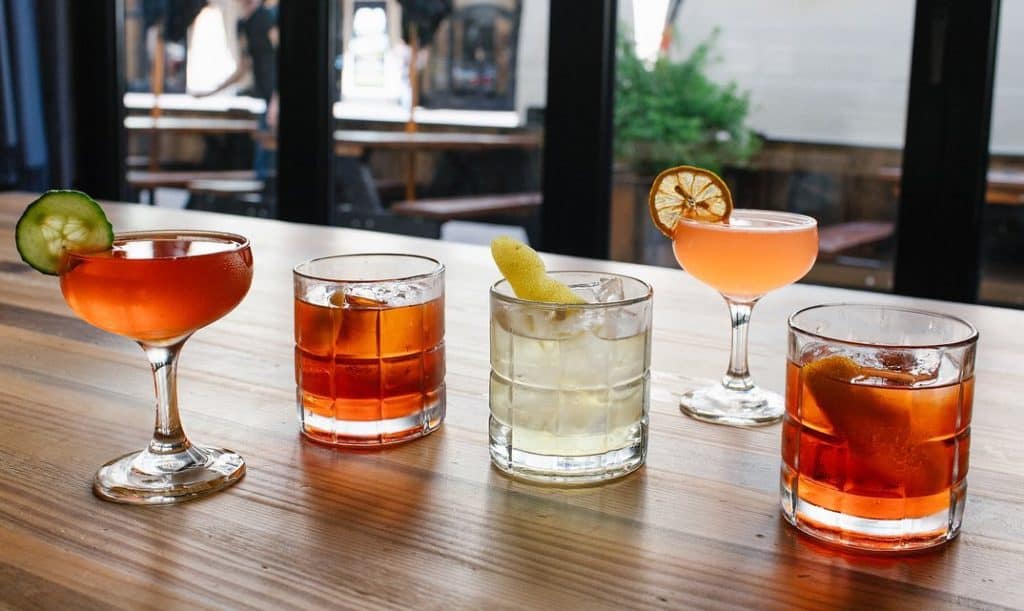 It's right there in the name. Butcher and the Rye. In addition to their menu of innovative American dishes, Butcher is dedicated to offering an exemplary liquor program. The restaurant was the first in Pittsburgh to be nominated for Outstanding Bar Program by the James Beard Foundation. Options include the "Queen Bee," with gin and winter melon bitters, the "Wild Kind," with bourbon and smoked honey, or the "Smoky Mountain High" with whiskey and apple bitters. Do note that the space has two bars – both upstairs and downstairs.
Butcher and the Rye (212 6th St)
The Warren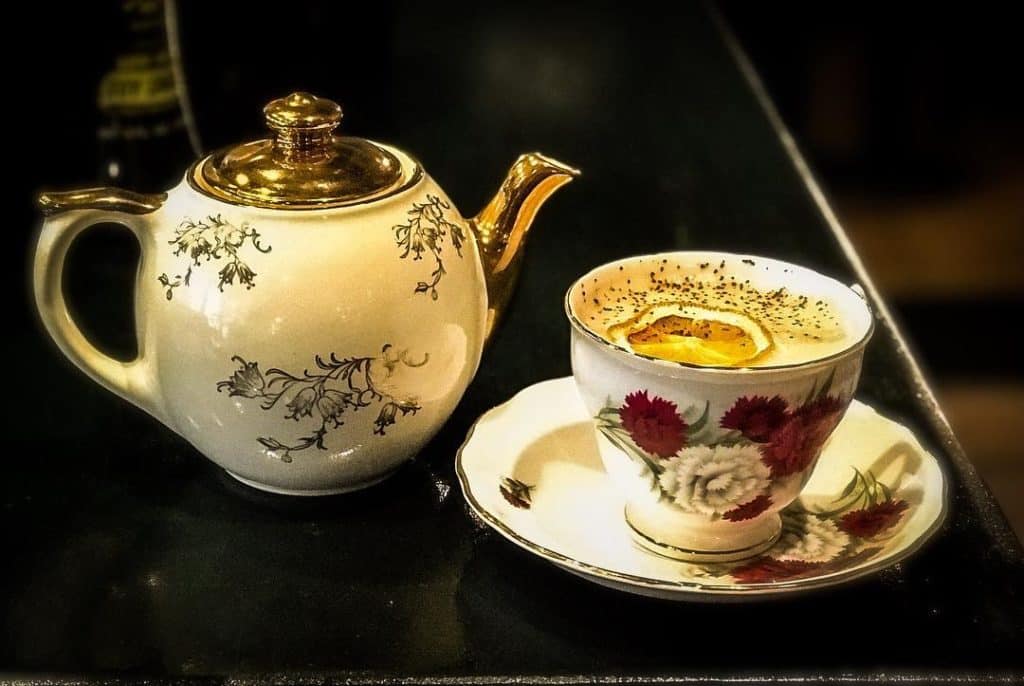 The Warren is open, serving their creative cocktails, until 2:00 A.M. every night, no matter what. This Alice in Wonderland-esque bar is aptly located next to the Benedum Center Downtown. Stop by before (or after) your show for a top-notch craft cocktail, or a menu of seafood-forward dishes from the adjoining Penn Cover Eatery. The cocktail program is led by owner Spencer Warren, known for organizing the popular "Miracle Bars" downtown. The menu often draws influence from the current show at the Benedum. I will say, seeing Hamilton at the Benedum was only enhanced by popping over to The Warren for a Hamilton-themed cocktail ("Say No To This") afterwards.
The Warren (245 7th St)
Acacia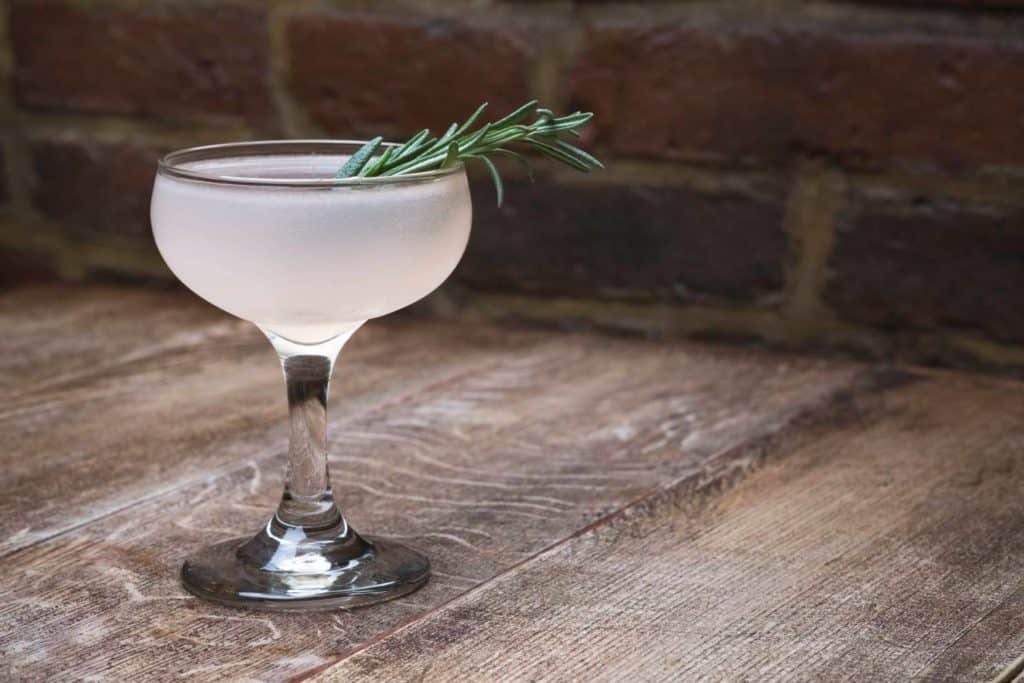 Acacia is Pittsburgh's resident speakeasy-style bar, located on East Carson Street in the South Side. With paper-cover windows, stiff drinks, and a long wooden bar, the space is reminiscent of another time. Cocktail lovers will admire the bar's dedication to their craft. Head here to taste old favorites done right, or discover something new.
Acacia (2108 E Carson St)
The Summit
The Summit serves creative cocktails on the (you guessed it) summit of Mount Washington. The space offers an upscale menu, atmosphere, and drink program. As per their website, drinks are "designed with freshly sourced ingredients, homespun mixers, premium liquors, and pristine cuts of ice."
The Summit (200 Shiloh St)
Bridges & Bourbon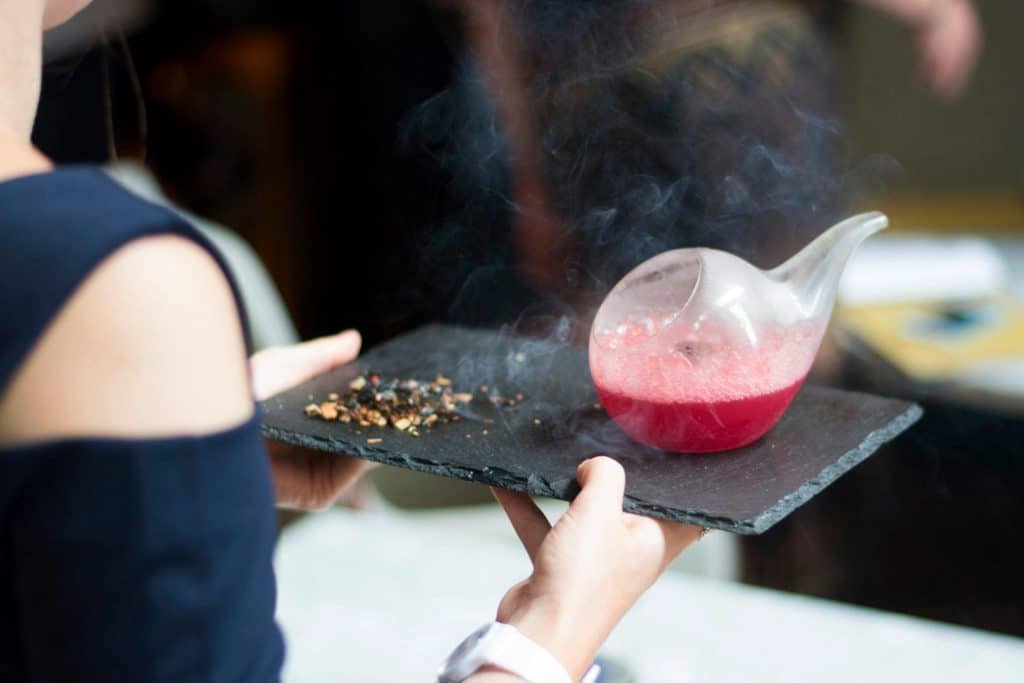 New on the scene, but has already making a splash is Bridges & Bourbon. This long-awaited cocktail bar officially opened on Penn Avenue in June of this year. The bar aims to wow customers with their mixology program, which highlights a wide spread of spirits, glassware, and techniques. Current drink options include the "Sake Sour" with a soy sauce fog, the "Appalachian Trail," with campfire smoke, the "Jolly Roger," with coconut passion puree, and "The Bull," with corn puree. Learn more about this new space in our recent write-up.
Bridges & Bourbon (930 Penn Ave)
Apteka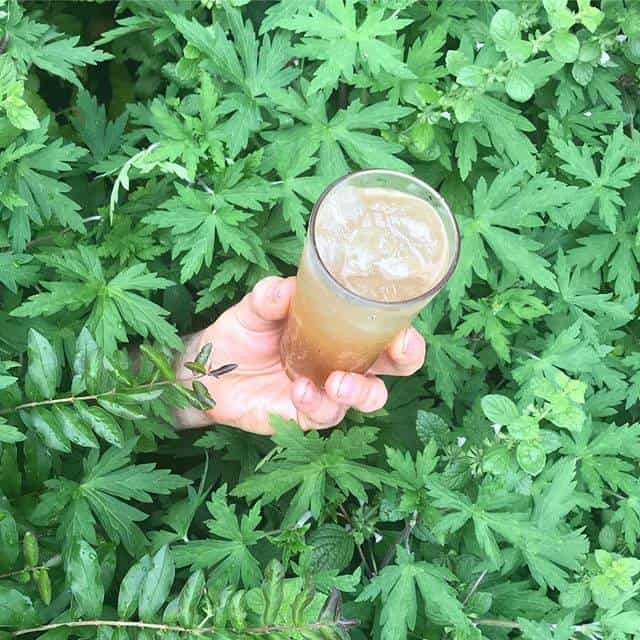 Apteka is a Polish restaurant located on Penn Avenue across from Allegheny Cemetery. The cozy restaurant always has a lively atmosphere of guests enjoying vegan interpretations of dishes like kluski slaskie, pierogies, and kanapki. The drink program is similarly innovative, featuring many homemade spirits, infusions, and tonics. Whatever you order is guaranteed to be fresh and delicious. They also have a rotating menu of natural wine and beer.
Apteka (4606 Penn Ave)
Scratch Food & Beverage
At Scratch Food & Beverage, the name is an nod to the restaurant's approach to dining. Everything from the ingredients, concepts, and cocktails come from scratch. Because of this, the drink menu is constantly changing, and rarely posted online, so keep and eye on their social media to see what drinks are currently being served. (We discovered a gin sangria!)
Scratch Food & Beverage (1720 Lowrie St)
Soba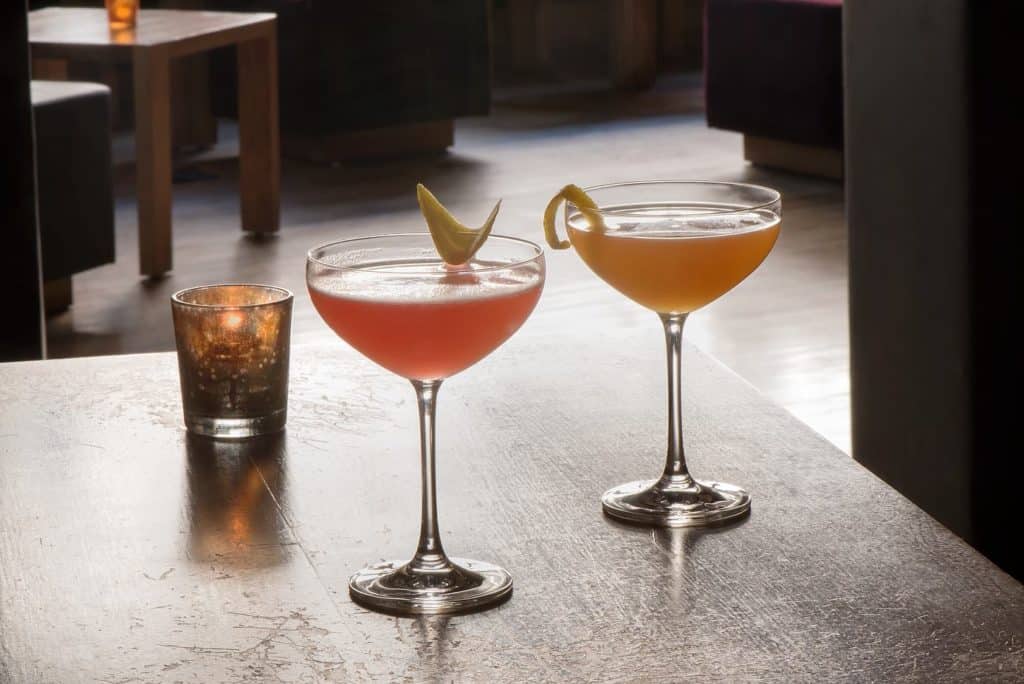 Soba is a long-time favorite restaurant in Pittsburgh for cocktails and elegant Asian cuisine. When we asked our readers, "What is your favorite cocktail bar in Pittsburgh?" Soba came up again and again. The spacious lounge and various dining nooks provides diners with a comfortable and intimate space to enjoy their meal. Drinks include the "Asian Plum Sangria," "Tetsu Old Fashioned," and "Japanese Sidecar."
Soba (5847 Ellsworth Ave)
Did we forget your favorite? No worries! Please leave your favorite cocktail bar in Pittsburgh in the comments below!