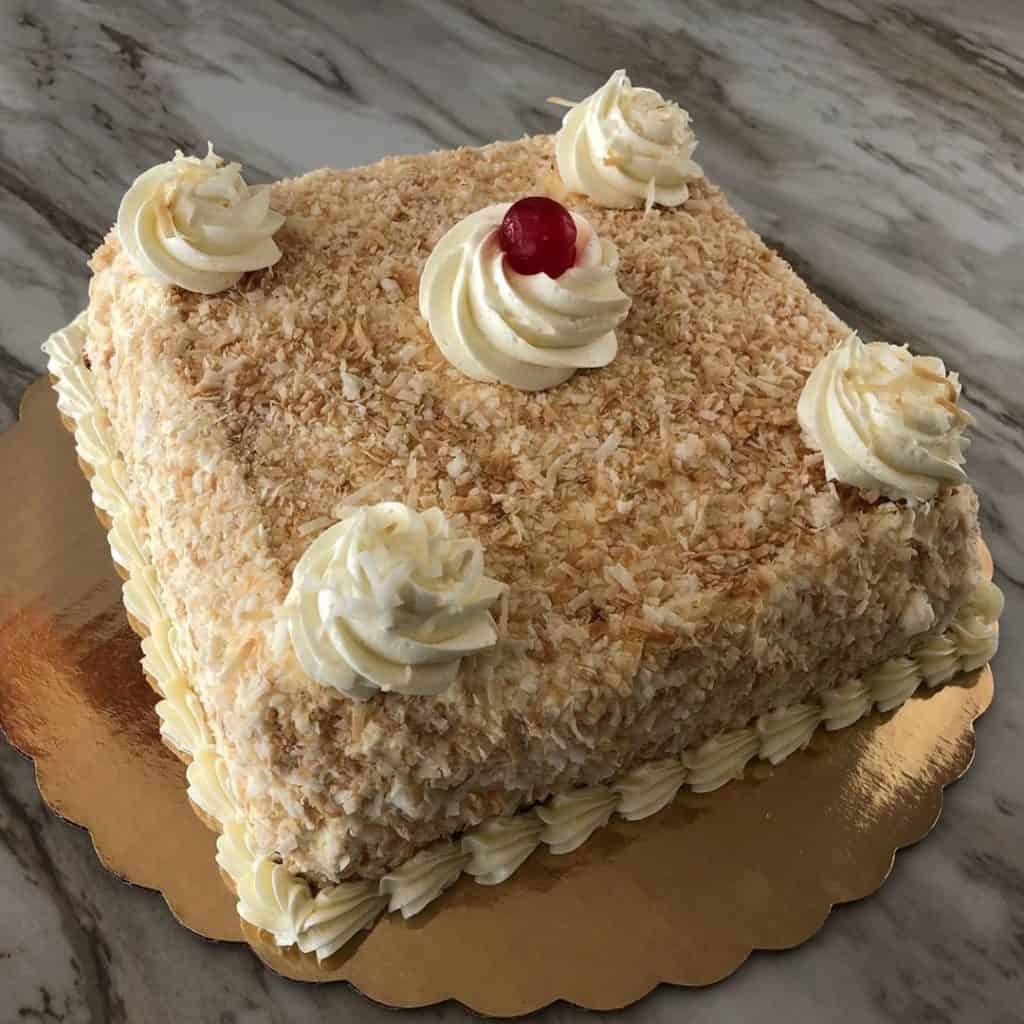 There's a new Torte flavor to love at Prantl's Bakery.
The bakery has recently introduce a Pina Colada Torte to their menu, joining the original Burnt Almond Torte (named the best cake in America by the Huffington Post), their Chocolate Burnt Almond Torte, and their 'Walking Torte' cups.
The Pina Colada Torte is made with yellow cake, crushed pineapple filling, iced with white buttercream and topped with toasted coconut.
Prantl's owner John Felice told the Tribune Review that they bakery wanted to find an "innovative way to use the secret Prantl's torte recipe."
The cake is $27.99, and is available at the bakery's Greensburg and Shadyside locations.
Prantl's Bakery (multiple locations)