Rolling Pepperoni's new retail location will be opening soon in Lawrenceville.
The savory bakery, known for their pepperoni rolls and Appalachian storytelling platform, will be hosting soft openings at their new space at 6140 Butler Street during the first week of September, with a grand opening celebration planned for Labor Day weekend.
Located directly across from the 62nd Street Bridge, the new bakery has been in the works since last year.
"It's a remarkable place, in regards to the landscape of the city," says Rolling Pepperoni owner Katt Schuler. "It's a lot of industrial businesses there, so setting up shop there is really important to me because of the focus on connecting with an industrial side of America. That's really at the core of what we do."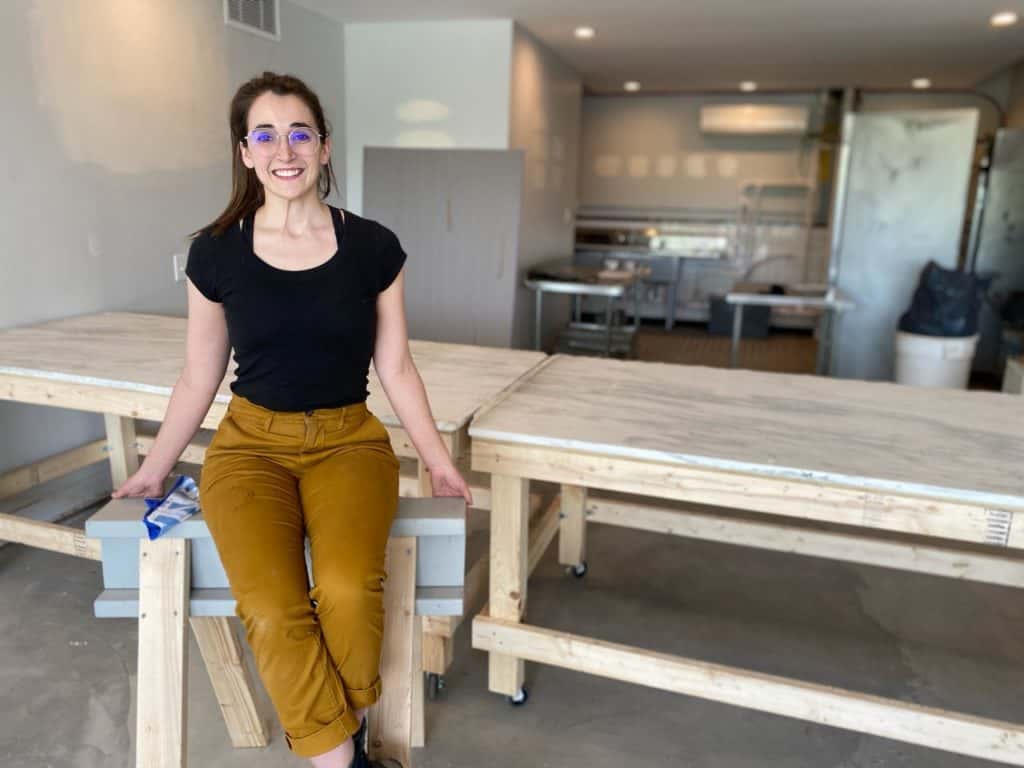 Schuler launched Rolling Pepperoni in 2015 as a way to connect with her home state of West Virginia, and serve the doughy, shelf-stable treats that are ubiquitous across the region.
Since then, her pepperoni rolls have been found in markets, coffee shops, and breweries across the city, and the stories that she has collected, profiling Appalachian culture, can be found on the Rolling Pepperoni website, and on their pepperoni roll wrappers.
With the new space, Schuler says that not only will Rolling Pepperoni continue to offer pepperoni rolls for wholesale customers and through mail orders, but she'll also be able to serve rolls directly out of the oven – something she's never been able to do before.
"I've never been able to make a roll and plate it, and let someone enjoy it as it's hot and gooey," she says.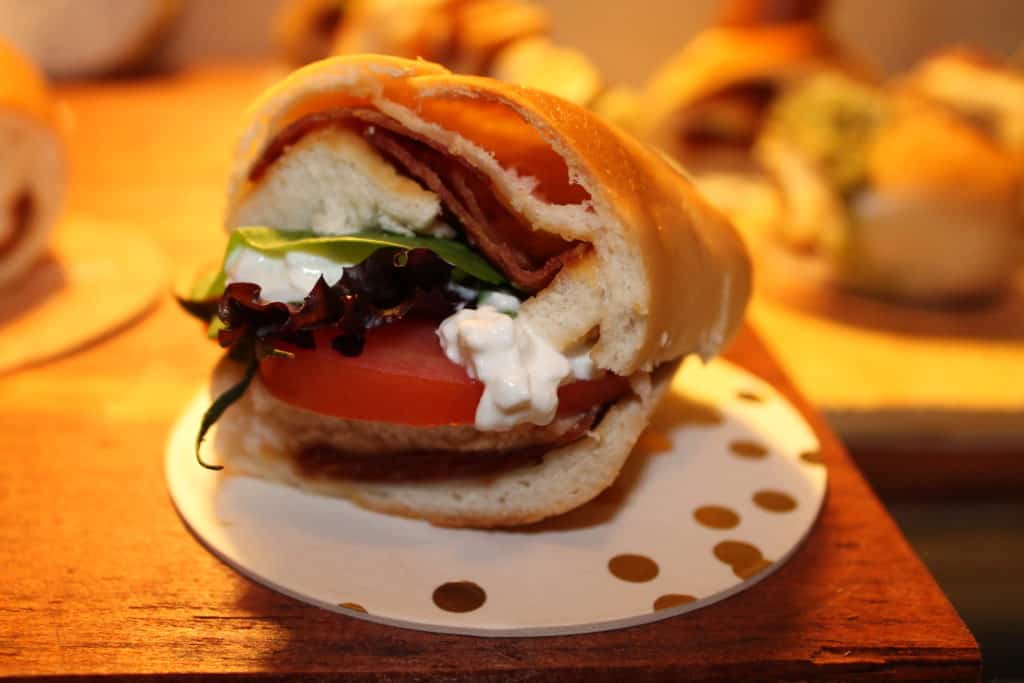 At the retail location, customers will be able to order single pepperoni rolls, four-packs, or a dozen to take home. Schuler says that they'll also be offering additional toppings and accoutrements, and a lot more vegan options.
"One thing that has been really tough during COVID is that the pork market has collapsed," she says. "That's been a huge hurdle in figuring out what life looks like for the future of the pepperoni roll."
Rising pepperoni prices have forced her to get more creative with vegan rolls, and Schuler says that she's looking forward to serving options like Caprese Rolls, with fresh tomatoes and mozzarella, when the shop opens.
"It's hard for us to wholesale a roll like that because a lot of times vegan rolls aren't shelf stable," she says. "So I'm glad that we can offer rolls for takeout for people to come and get whenever they want."
Other types of rolls, including those using ingredients like prosciutto and goat cheese, will also appear on Rolling Pepperoni's rotating menu.
Originally slated to open at the beginning of 2020, the COVID-19 crisis and construction slowed the process down a bit. The pandemic has also meant that Schuler has had to do much of the renovating of the space, which used to be a bar called Longmore's Pub, herself.
"It's been a lot of learning as a I go along," she says. "I'm handy, but every step was learning how to do this, and how to do that. And because the space is so old, there's been a lot of beauty to uncover here."
Just outside of the storefront is the bottom of the Allegheny Greenway, and Schuler has been spending the last few months working with Tree Pittsburgh and Atiya Jones of 1220 Studios to help clean up the space.
"There's a gorgeous staircase that Atiya has been working to beautify, and it's been a great way to pique community interest, and ignite curiosity and get more community involvement," Schuler says. And, though Rolling Pepperoni won't have any indoor seating, there will be plenty of outdoor space beside the store's parking lot and in their garden area.
"Grab a pepperoni roll and walk down to the river, walk up to the greenway," she says. "That's what I wanted to do – give people some delicious form of energy, and then see them go and use that energy."
Eventually, Schuler also hopes to use the space to host weekly story circles, which will start virtually, and in-person once it's safe to do so. Schuler plans to focus on a wider net of communities around Appalachia, offering a space to tell stories that have typically been overlooked.
"It's so moving, and it's very powerful to be part of this cultural conversation," she says. "It's really exciting after being in business for five years, and working on a renovation in total isolation for five months, to know that we're going to be able to open the doors soon, and offer people food, and a movement."
Follow Rolling Pepperoni on Instagram for the latest updates.
Rolling Pepperoni (6140 Butler Street)