A ubiquitous West Virginia snack has made its way to Pittsburgh. And starting next year, it will get its own home, too.
Since 2015, if you've stopped by Pittsburgh businesses like Tupelo Honey Teas or Mixtape Bar & Lounge, you may have noticed a stack of homemade pepperoni rolls sitting on the counter, enticing peckish patrons. This type of fresh and conveniently placed pepperoni roll is the exact Appalachian tradition that Katt Schuler is spreading across Pittsburgh.
Schuler launched Rolling Pepperoni, a pepperoni roll bakery, in 2015 after moving to Pittsburgh. Next year, the business will open their first brick-and-mortar bakery on Butler Street in Upper Lawrenceville, across from the 62nd Street Bridge.
"It wasn't until I moved to Pittsburgh and was feeling nostalgic that I started making them," says Schuler, an Elkins, West Virginia native.
"My approach is to replicate what has worked for West Virginia."
Growing up in West Virginia, Schuler says pepperoni rolls were "just everywhere." Shelf stable, filling, and convenient, there are a lot of reasons the snack worked.
"You would find them at a lot of gas stations in West Virginia," says Schuler. "And a gas station can sometimes be the only place to get food."
But more than the convenience, the rolls have a deep connection to the local culture.
"Someone's grandma or aunt made them around the corner, and these specific rolls are probably sold nowhere else."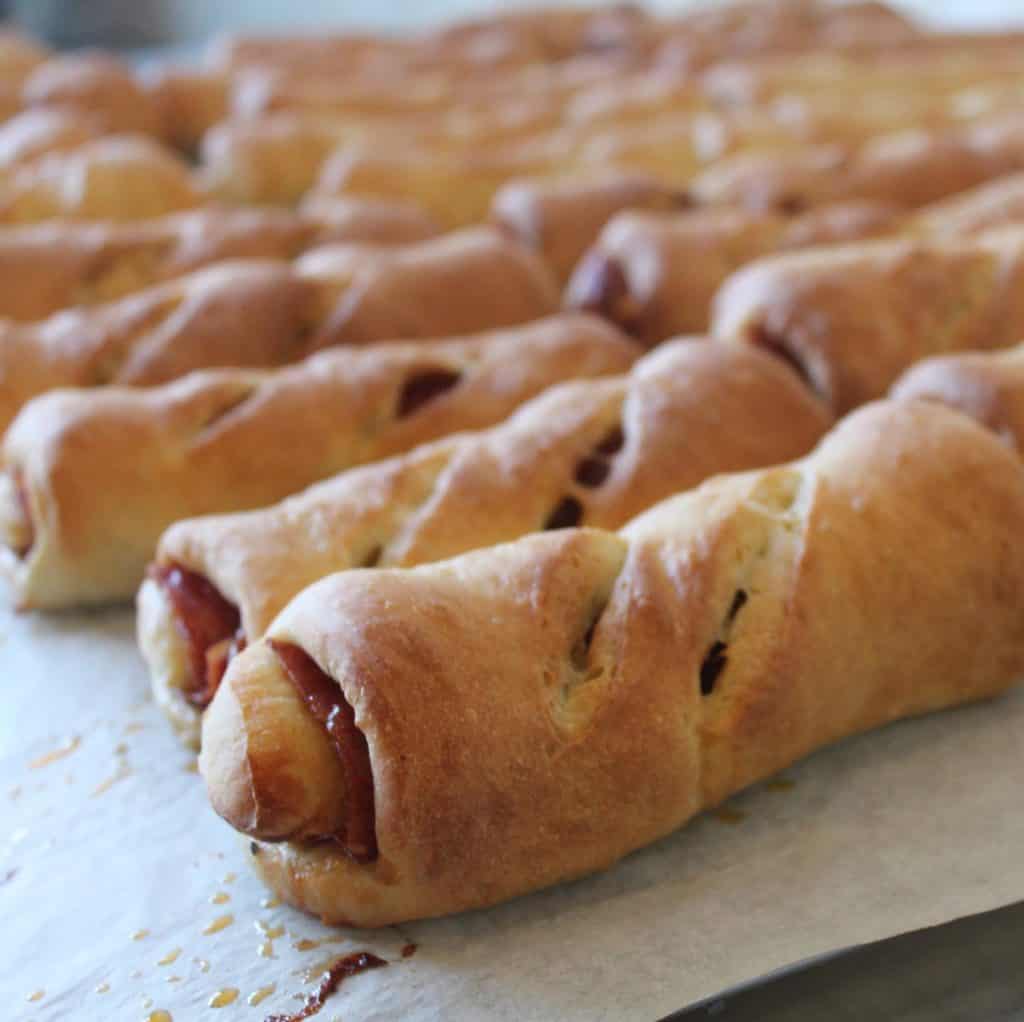 Though they are found across the state, there is not just one formula for a West Virginia pepperoni roll.
"There is a lot of rivalry between which pepperoni roll is better," says Schuler. "And where you grow up plays a big part in your favorite roll. It reflects the region where one comes from."
Schuler's rolls are, of course, reminiscent of her favorite. 
"My favorite one was the ones we got as school lunch," says Schuler. "My rolls mimics them, and I actually went back and met with all my old lunch ladies."
Schuler cites books like The West Virginia Pepperoni Roll by Candace Nelson, for helping the state take identity of the snack. The rolls were first made for coal miners and railroad workers in West Virginia during the 20th century. The booming industries attracted immigrants from Italy, who would bake pepperoni rolls as an easy lunch that didn't need to be refrigerated.
"The history behind it is really important," says Schuler. "And people can feel empowered and grow forward."
This empowerment is a large part of the mission of Rolling Pepperoni. The wrapper of each roll has a story from someone answering the question, "What is Appalachia to you?" The stories from the first series are being compiled into a book, and once their bakery is open, Rolling Pepperoni will be able to host events to "bring the stories to life."
"The creativity has been just limited to the wrapper," says Schuler. "But as there becomes more space, we will be able to create small installations, and do live broadcasts."
After successfully completing a campaign with Honeycomb Credit, a Pittsburgh-based crowd-funding website, Rolling Pepperoni will begin construction on their new Butler Street location. They aim to open in early 2020.
In their new space, they will be able to offer an expanded menu. The bakery will be open for walk-ins to grab a roll and a cup of coffee. They will also continue their wholesale business.
More information can be found online.
Rolling Pepperoni (5304 Butler Street)