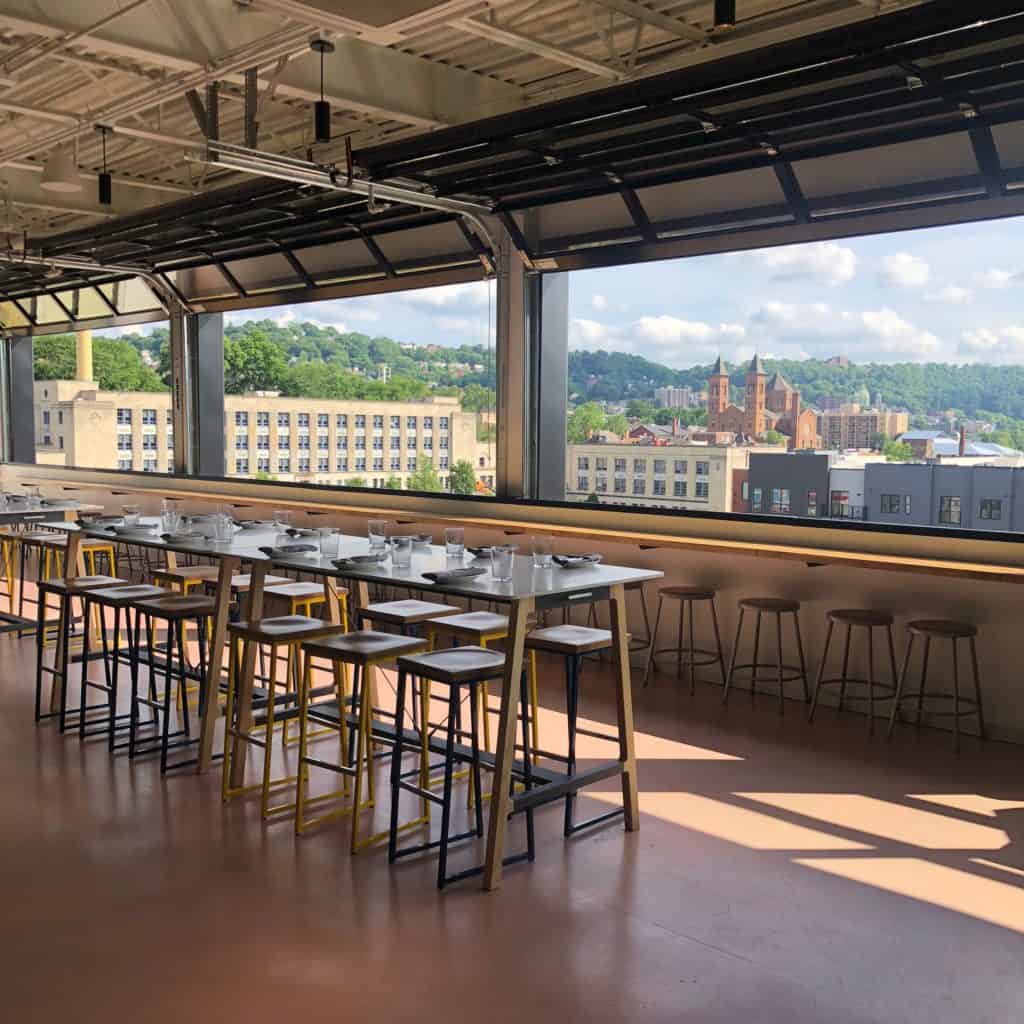 Last year, Pittsburgh was excited when it was announced that a new hotel, restaurant, and rooftop bar was opening soon in Lawrenceville.
Well, the wait is over! Over Eden, a new bar and restaurant located on the roof of the TRYP Hotel in Lawrenceville is officially open for business.
Over Eden is one of two restaurants opening in the hotel. On the first floor of the building, Brick Shop, a contemporary American restaurant, will be opening soon.
Now open, Over Eden offers seating both inside and outside, and provides nearly panoramic views of Lawrenceville, Downtown, Millvale, the 40th Street Bridge, and more.
The menu is Mediterranean-influenced and includes dishes like: za'atar chips, halloumi, artichoke, tabbouleh, cous cous, hummus, muhammara, pita sandwiches, and tahini date ice cream.
A full menu can be viewed below:
The kitchen is led by executive chef Brandon Blumenfeld, previously of Cure, Morcilla. The menu includes consultation by Kate Romane of Black Radish Kitchen, Casey Renee of Confections by Casey Renee, and house ice creams by Millie's Homemade Ice Cream.
Hours for the restaurant are:
Sunday- Wednesday: 5:00 pm – 10:00 pm
Thursday – Saturday 5:00 pm – 12:00 pm
More information can be found online.
Over Eden (177 40th St)