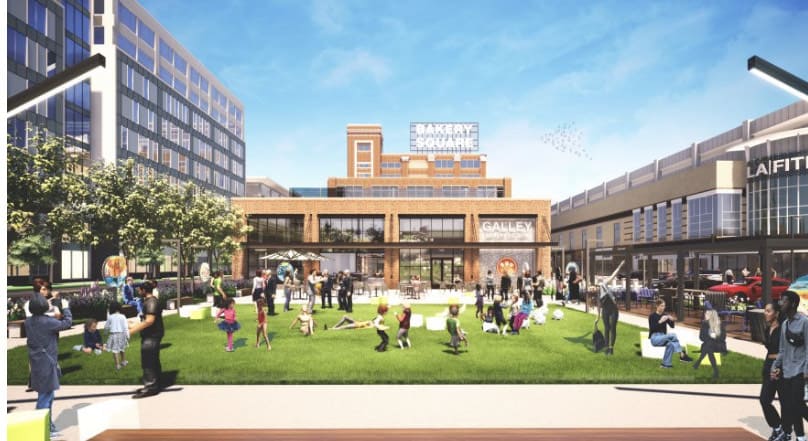 East Liberty got some tasty news this morning!
Smallman Galley has announced that it will be moving to Bakery Square in East Liberty.
In a release, the Galley Group announced that it will be relocating Pittsburgh's first restaurant incubator to the East Liberty spot later this year.
Galley – Bakery Square will offer the same food hall experience as Smallman Galley and its sister restaurant Federal Galley, including a multitude of different restaurant concepts from local chefs.
Galley Group will be moving into a newly-constructed building in Bakery Square as part of the "Bakery Refresh" plan to revamp the courtyard, and incorporate new elements to the plaza.
As part of the renovation, the new space will include a conservatory, outdoor cafe seating, a public plaza, lounge seating, and the new, two-story food hall.
The new space will be a massive 6,179 square feet, which will include four kitchens, a large bar, indoor and outdoor seating, and a 1,067 square foot mezzanine on the second floor overlooking the courtyard.
The inaugural class of restaurants at Galley – Bakery Square has not yet been determined, but a finalized line-up will be announced closer to the grand opening.
The building is slated to be completed this winter. The Galley Group currently operates the Federal Galley in Pittsburgh's North Side and North Loop Galley in Minneapolis. Galley operations in Detroit, Ohio City and Chicago closed last year. In March, the Pittsburgh Business Times reported that the Galley Group was nearing the end of its lease at its Strip District location, and the landlord expected the space to become available.