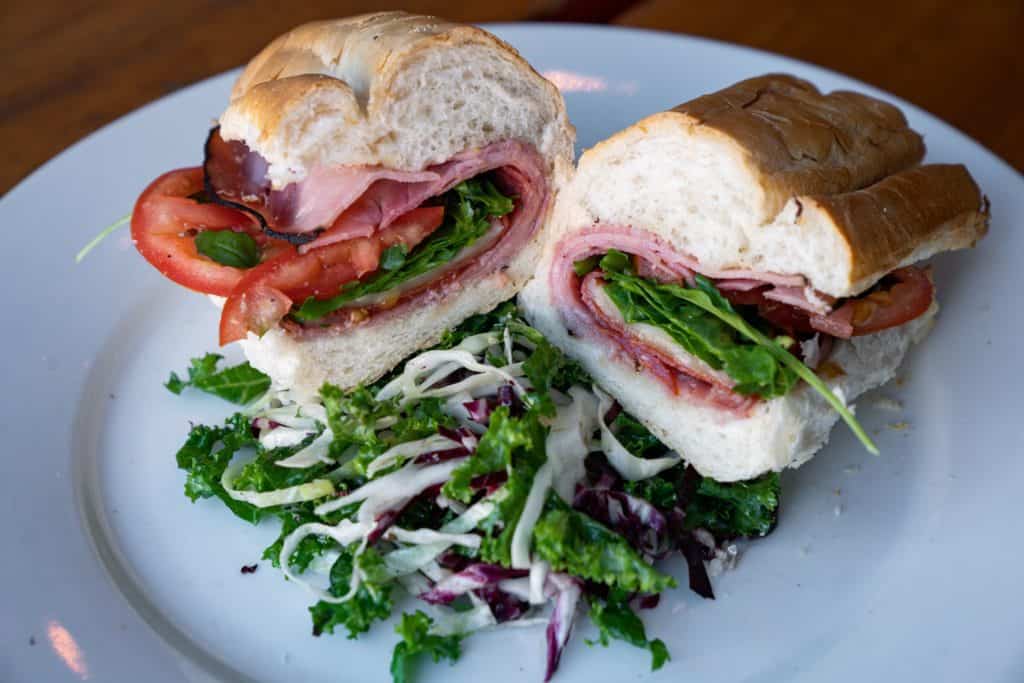 Introducing: Steel City Subs, a new sub and salad shop with a Pittsburgh twist.
This Pittsburgh-themed restaurant is officially opening today inside the Smallman Galley on October 10. The menu includes healthy subs, salads, bowls, juices and more.
Dishes are named after famous Pittsburgh people, places, and things. For example, the "40th and Butler" sub honors the cross streets of football star John Unitas's high school, and the "Pig Hill" is a ham and cheese sub named after Rialto Street, a street used to drive pigs up from the rail stations on Herr's Island to Spring Garden, Pittsburgh's early meat packing neighborhood.
A full menu can be viewed below.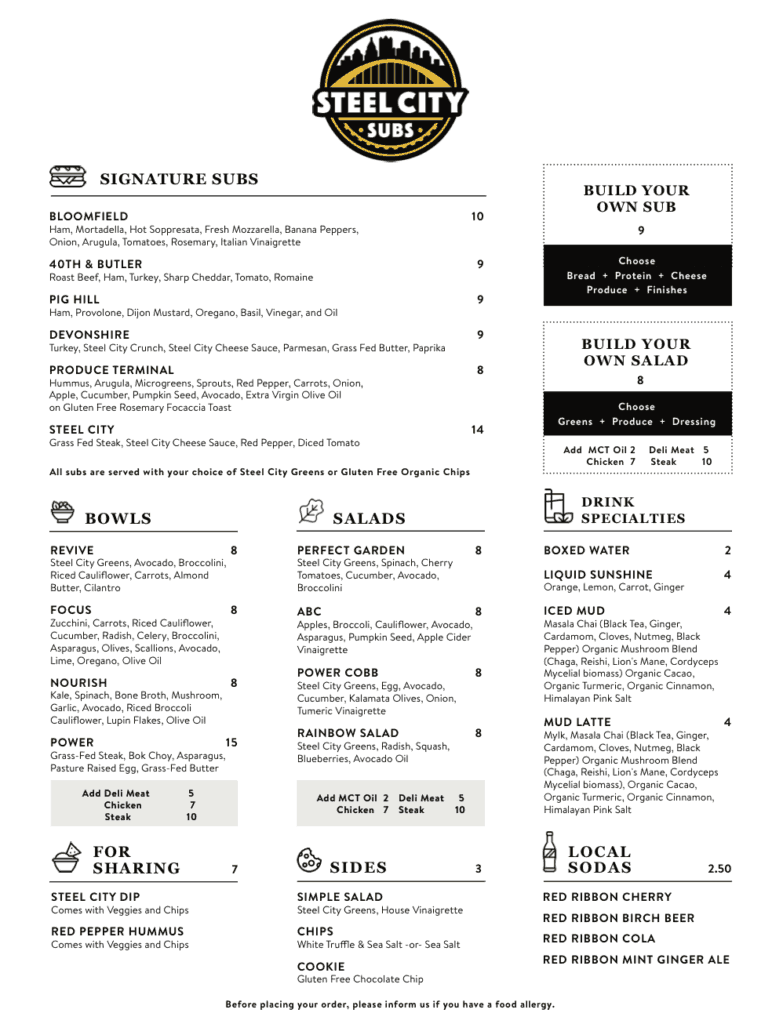 Dishes are made with hormone-free, local, and organic ingredients wherever possible. Gluten-free and vegetarian options are available
The Smallman Galley is a restaurant incubator dining hall that opened in Pittsburgh in 2015. It houses four rotating restaurants, a full bar, and counter-service seating. Previous tenants include Iron Born Pizza, brunoise, Banhmilicious, Ba Co Tacos, and more.
Smallman Galley (54 21st St)