Pittsburgh's Swissvale neighborhood is about to have a very sweet summer.
The Swissvale Dari Delite, which hasn't served customers since 2018, will be reopening this summer under new ownership.
Swisshelm Park residents Chelsea Burket and Gabe Tilove bought the property earlier this year from the former owner, who owned and operated the soft serve shop for more than a decade.
"She had a full time job, so she'd open it up on her days off, or when she had vacation – and that amounted to a couple of days in the summer," Burket says. "So it was very, very infrequently opened."
Burket, who has spent the last 10 years working in economic development consulting, has no background in restaurants or entrepreneurship, but had dreams of running her own community food-based business, and thought that she'd eventually own a coffee shop or neighborhood market. When she decided to quit her job in 2019 and move forward with her plan, she was naturally drawn to the Dari Delite.
"I was like everyone else in the community, walking passed this Dari every day, and I thought it would be awesome if it would be open," Burket says. After finding the owner's contact information, Burket sent a note at the beginning of 2020. The process of acquiring the property went on for more than a year.
Though Burket doesn't know exactly when the Swissvale Dari Delite first opened, she's been in contact with the original owner's family, who said that the shop, which was first part of a small Dari Delite chain, has been in the neighborhood since at least 1956.
"It might have even been open a few years earlier," Burket says. "That lines up with when the Dari Delite operated as a short-lived franchise, before all the shops became independent."
After acquiring the property, Burket updated the interior, bringing the kitchen space up to current code. "I have an old house, so this part of the process of working with contractors and fixing up the property has been familiar to me," she says. That included having artists Max Gonzales (@goodboygems) and David Scott Brozovich (@davidscottbrozovich) create a colorful mural of an ice-cream oasis on the outside of the building.
Burket says that she's hoping to have the Swissvale Dari Delite open by Memorial Day weekend, and is currently receiving inventory, hiring employees and putting the finishing touches on the space. Eventually Burket says that she'd like to put picnic tables in the back for guests to enjoy their ice cream, and as a neighborhood gathering spot.
The shop's menu will feature soft serve, Blizzards, milkshakes, cones and sundaes (with mix-ins including cookies, candy and sprinkles). Other options will include Italian ice from Wisconsin-based Chocolate Shoppe Ice Cream Shoppe, and a limited selection of hard ice creams. They'll also offer Smith's hot dogs, served on buns from Triangle Bar & Grill, their down-the-street neighbor.
"At some point, I'd like to offer vegan or dairy-free options, and I'd love to have a second softserve machine, too," says Burket. "This year, though, we're starting with the basics, and take the summer to really learn what people want, so we can expand and tailor our menu in the future."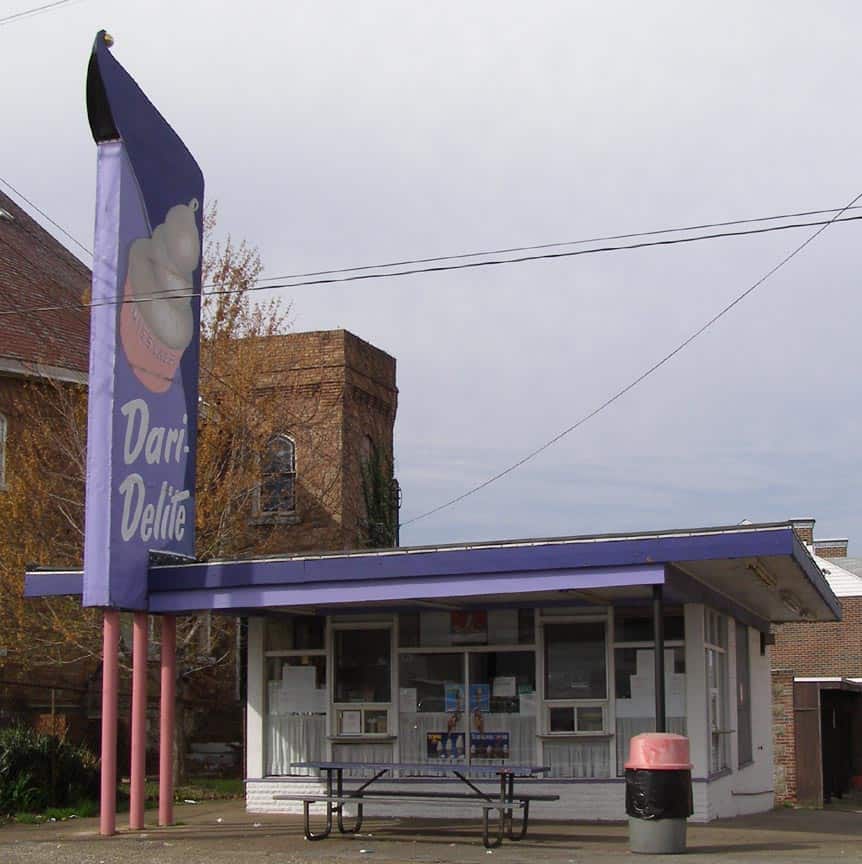 Burket says that her neighbors are ready for the doors to open.
"We've been working outside a lot, and people come up to us all the time to tell us out excited they are," she says. "And they've been so helpful – we have a neighbor who is an architect who has helped me fix it up so much, and the guy who's the original owner's grandson helped me put our door in. I'm just really grateful. What other business are people so excited to have open in their neighborhood?"
The Swissvale Dari Delite will be open Wednesdays through Sundays from noon to 10:00 p.m. For opening updates, follow their Facebook page.
Swissvale Dari Delite (1990 Monongahela Avenue)
Read More