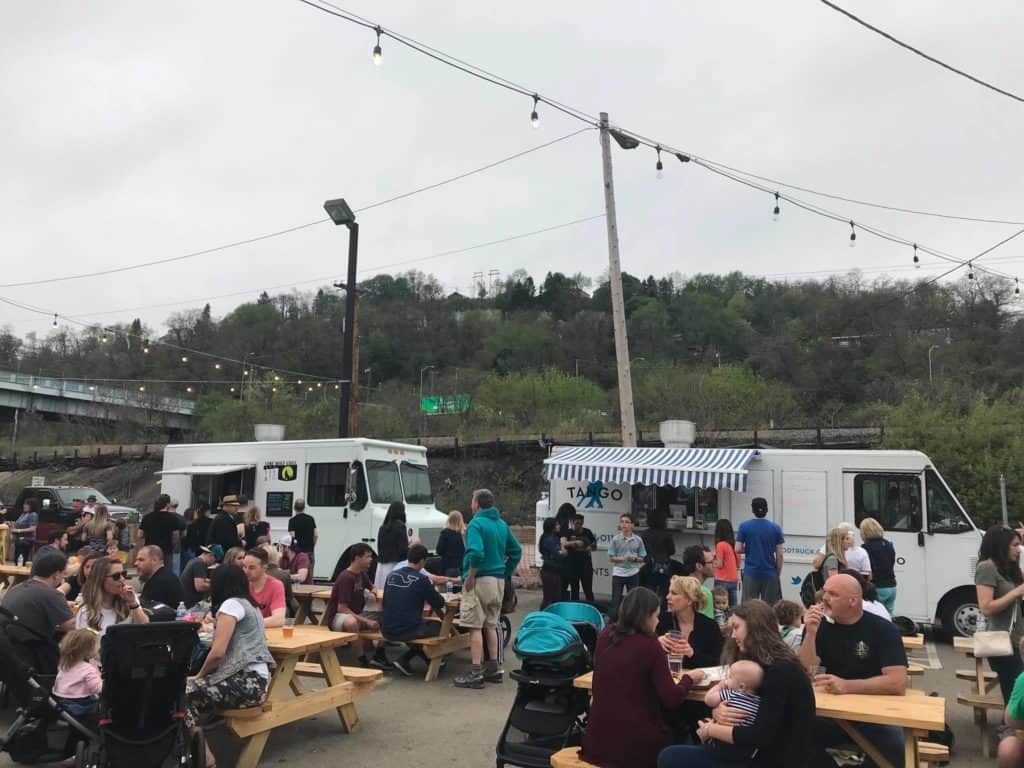 A taco celebration of epic proportions is headed to Millvale this month!
On Sunday, September 29, over 20 Pittsburgh food trucks and restaurants will be in Millvale for the "Taco Mania Food Truck Festival." The event will be held from 11:00 A.M. – 7:00 P.M. It is free to attend and family-friendly.

Millvale Riverfront Park will be the event headquarters, serving beer and providing live local music on the ZeroFossil Energy Outfitters Solar Stage.
There will also be satellite celebrations at Millvale breweries Strange Roots Experimental Ales and Grist House.
Participating food trucks include:
@ Millvale Riverfront Park
Roll Up Truck
Pittsburgh Smokehouse
Totopo
Franktuary
Brisketburgh
Pgh Po Boy
Pgh Sandwich Society
La Palapa
Edgars Best Tacos
Mac and Gold
Sugar and Spice
PGH Burrito Bus
@ Grist House
Las Chicas
La Catrina on Wheels
Pita My Shawarma
Billus Indian Grill
@ Strange Roots Experimental Ales
Mr. Bulgogi
Tango Food Truck
Cousins Maine Lobster
Curbside Cocina
All restaurants and trucks will be serving their takes on tacos. Guests will have the chance to try everything from a classic taco, to something wildly unexpected.
Live music will be provided by The Moat Rats, Bad Custer, and more bands to be announced.
Proceeds from the Pittsburgh Taco Takeover will benefit the Millvale Community Library.
More information can be found online.