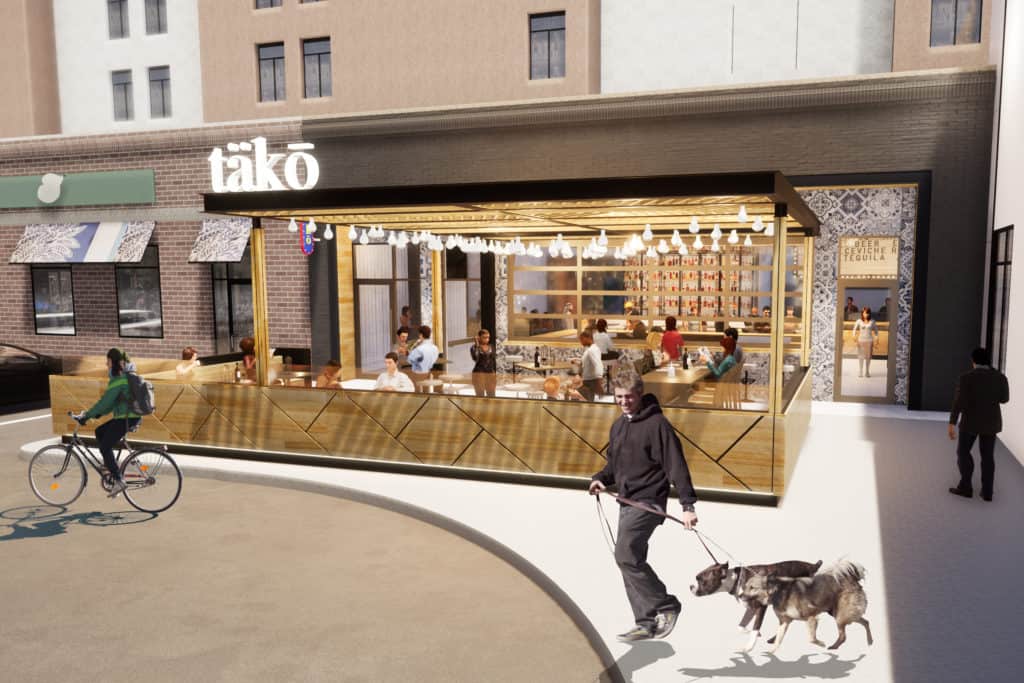 Diners on the East End can look forward to a new dinner option.
Developer Walnut Capital and Richard DeShantz Restaurant Group are announcing plans to open a second täkō location, this time in Bakery Square.
The Bakery Square location will feature a similar look and feel to the original täkō, which opened in the Cultural District in 2015, but will be bigger, clocking in at 5,000 square feet. According to a release from Walnut Capital, the new spot is currently under construction in the space next to Panera Bread, and will feature an expansive Tequila wall, as well as indoor seating and a covered outdoor patio.
täkō Bakery Square will also feature counter service.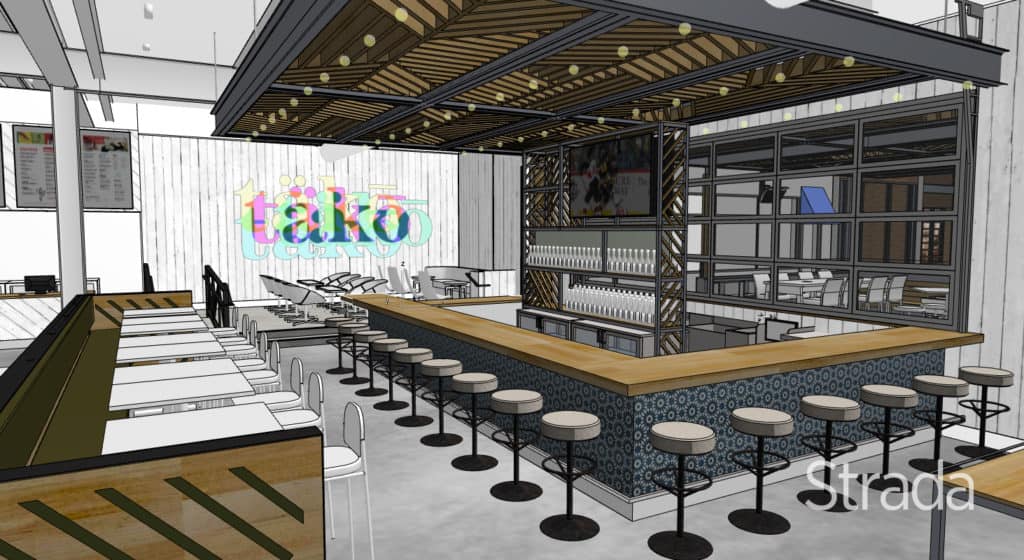 The menu will be mostly similar to the original täkō menu, offering a variety of tacos (favorites include the Carnitas, with guacamole, pickled red onion and salsa verde, and the Charred Shishito, with tomatillo morita salsa) and snacks that include their fresh guacamole, fundido and street corn.
täkō is one of Richard DeShantz Restaurant Group's eight current locations, which include Meat & Potatoes, Butcher and the Rye, Pork & Beans, Poulet Bleu, Fish nor Fowl, and the upcoming Coop de Ville and gi-jin.
This will be the group's first additional location of an original restaurant, and, per the release, the DeShantz Group says they are "excited to bring täkō to Bakery Square and join the already vibrant community."
täkō will be moving into the Bakery Square plaza that is currently undergoing construction as a part of the "Bakery Refresh," a plan to update the courtyard and incorporate new elements throughout the East End square, in partnership with Walnut Capital and Lionstone Investments. The updates include a conservatory, outdoor cafe seating, public plaza, lounge seating and the introduction of Galley – Bakery Square, the two-story food hall that will be opening next year.
A representative for Walnut Capital says that the new täkō location is expected to open in early 2021.