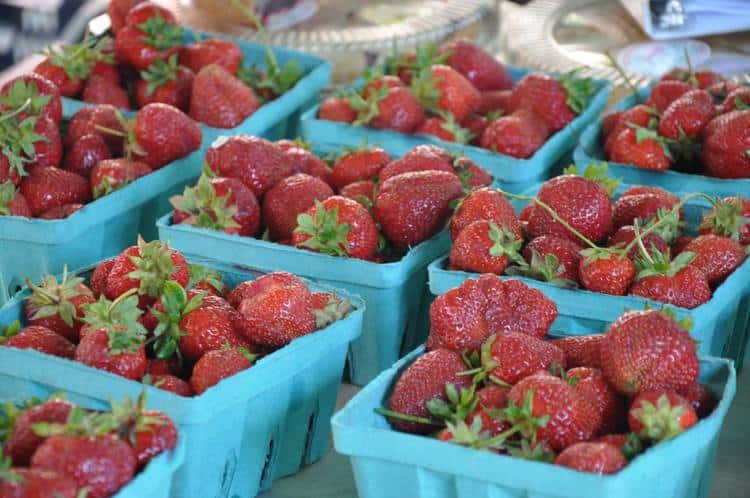 Something big is happening is Bloomfield this weekend!
The Bloomfield Saturday Market is opening for the season this Saturday, May 9 – but there are some major changes ahead.
The Bloomfield Development Corp. has outlined the modified changes and operations for both customers and vendors.
These new modifications include customer social distancing (through increased space between vendors, management monitoring of customer distances with tape and chalk marks), new procedures for market staff including wearing gloves and more frequent hand-washing, and an increased schedule of disinfecting surfaces and tabletops.
The market is also prohibiting all non-essential vendors from participating, all hot and prepared food items pre-packaged off-site, and sold to-go, and all food items placed behind vendors, away from public reach.
Customers who attend the market as asked to limit shopping to one person per household, adhere to six-feet social-distancing guidelines, wear a mask, and follow a one-in-one-out policy when entering the market. Also this year, no dogs will be permitted at the market.
The market is also encouraging customers to make pre-orders from their favorite vendors for contact-less pickup.
The list of participating vendors is long, and includes fresh produce from Freedom Farms, Who Cooks for You Farm, Sturges Orchards and Tiny Seed Farm, meat from Pittsburgher Highland Farm and Old Time Farm, maple syrup from Paul Family Farms, and CSA flower subscriptions from Sol Patch Garden.
Other vendors that will be at the market include City Fresh Pasta, Crustworthy, Ocho Salsa, Chantal's Cheese Shop, Onion Maiden, the Pickled Chef, Mediterra Bakehouse and Hello Hummus, and prepared food options include frozen dinner kits from Cafe Agnes and biscuits from Wise County Biscuits.
Pre-ordering is available for most vendors, and ordering information can be found here.
The Bloomfield Saturday Market will be open every Saturday from May 9 to November 21 from 9:00 a.m. to 1:00 p.m. at 5050 Liberty Avenue.