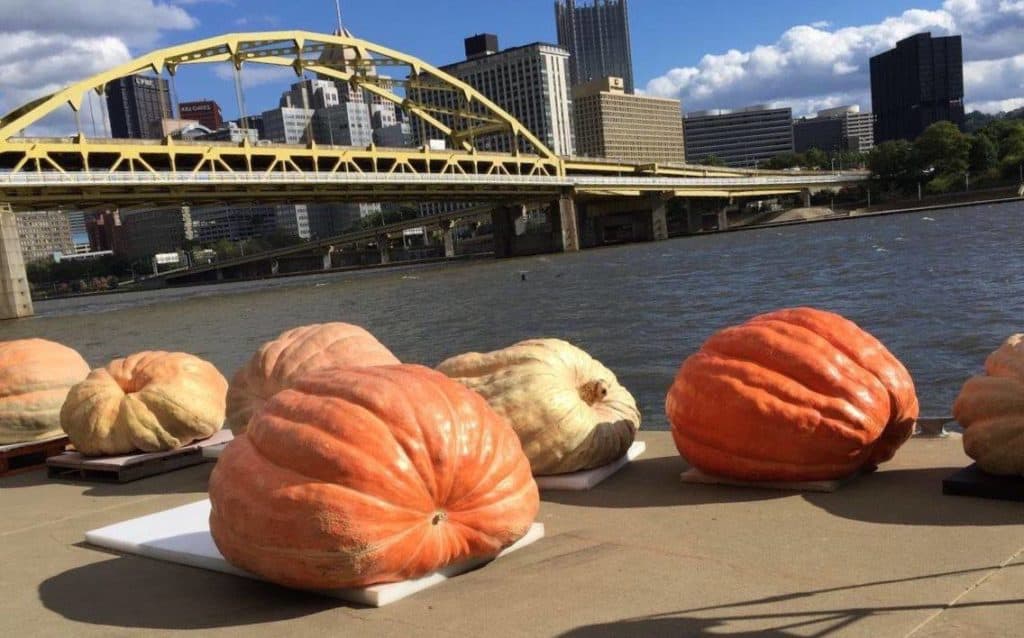 Flannel. Pumpkins. Bonfires. Cider. You know what that means – it's time for fall in Pittsburgh! And fall in Pittsburgh means events. Lots and lots of events.
This year we found over 100 (yes, one-zero-zero!) fall festivals and events all over Southwestern Pennsylvania. From boozy corn mazes to dog costume contests and pumpkin picking, we've listed every fall event to have on your radar this season!
Be sure to bookmark this page and use it as a reference all autumn to see what is happening around town. We'll keep updating it as we find more festivals.
If you visit any of these events, we want to see! Please tag #goodfoodpgh and @goodfoodpgh.
The Best Fall Festivals in Western PA 2019:
The Church Brew Works Oktoberfest
Weekends September 13 – October 6
This Lawrenceville brewery is hosting a month of Oktoberfest celebrations with traditional German food, authentic German music, prizes, and plenty of beer.
Hofbrauhaus Oktoberfest Celebration
Weekends, September 13 – 21
Party in the haus! Pittsburgh's Hofbrauhaus is hosting a giant celebration for Oktoberfest. Stop by for two weekends absolutely packed with live entertainment, music, dancing, strolling, and more. There are special events for both kids and adults.
Fair Haven Farms Fall Festivals
Weekends September 13 – October 27
Located just 2 miles from the Grove City Premium Outlets, this beautiful family farm offers fun for all ages. Visit their Family Fun Center during their Fall Festival weekends, which includes the Corn Maze, Hayride to the Pumpkin Patch, Giant Slides, Corn Bin, Mini Maze for little ones, Bubble Balls, Giant Hamster Wheels, farm animals, the best pumpkins for picking, our Hayloft Shop, and much more! 
Stone Villa Wine Cellars Fall Festival
Saturday, September 14 – 15
Stone Villas Fall Wine Festival is returning with live music, games, and tons of wine. Food will be available for purchase both days by LL Kuhn Catering. Guests have a chance to win prizes for both limbo and hula hoop competitions. There will also be cornhole, bocce ball, and complimentary wine tastings.
Iron Mills Farmstead
September 14 – November 3
Located in the heard of Amish Country, this fall fun farm opens in the middle of September and offers over 35 attractions, including a corn maze, tractor rides, candy cannon show, pig races, slides, corn cob beach, jumping pillows and more! Great spot for children.
Butler County Farm Tour
Saturday, September 14
Farms throughout Butler County will be opened for tours, special activities, and educational opportunities. Guests will have to drive themselves for this free tour.
Castle Shannon Fall Festival
Saturday, September 14
The Castle Shannon Fall Festival will have a variety of vendors, entertainment, food trucks, and free kids activities like face painting.
Annual Grape Stomp at Vinoski Winery
Saturday, September 14
This Rostraver winery is hosting their second annual Grape Stomp. The event features a live grape stomp competition, live music, and food served all day. All participants receive a Vinoski T-shirt.
Bethel Park Community Day 2019
Saturday, September 14
Held at the Bethel Park High School Parking, guests can expect a car cruise, music, airbrush tattoos, dressed up characters, and inflatables. Proceeds support the community. More information can be found online.
Fall International Covered Dish Dinner
Wednesday, September 18
Gather to enjoy a heritage dinner at the Dormont Public library. Attendees are encouraged to bring a dish that represents their culture. Registration is required.
Rocktoberfest at Rock Bottom Restaurant & Brewery
Tuesday, September 17 – October 6
Rock Bottom Restaurant & Brewery is kicking off Rocktoberfest with an official tapping party on Wednesday, September 18, benefiting Special Olympics Allegheny. There will be raffles and live music from the Grkman Duo and The Fabulous Booze Brothers. Additionally, 25 cents from every Rocktoberfest beer sold Sept. 17 – Oct. 6 will be donated to the Special Olympics Allegheny.
Evans City Oktoberfest
Friday, September 20 – 22
Evans city will have all types of fall entertainment and activities spread over three days for their annual Oktoberfest party.
Oktoberfest at Penn Brewery
Weekends September 20 – 29
It is almost time for one of Pittsburgh's most-loved Oktoberfest celebrations. No need to travel to Germany because Penn Brewery is bringing Oktoberfest to Pittsburgh. Don your lederhosen and get ready to party. Expect tons of food, live music, and an endless supply of German-inspired beer.
Pumpkin Spice Festival at Wigle Whiskey
Friday, September 20
To celebrate the return of Pittsburgh Harvest whiskey, a whiskey made with an imperial pumpkin ale, Wigle Whiskey is hosting a Pumpkin Spice Festival with pumpkin spice cocktails, pumpkin desserts from Mezza Luna Cafe, pumpkin plates from the Pita My Shawarma food truck, and Pumpkin Spice lattes from Curly Tail Coffee. There will also be live music.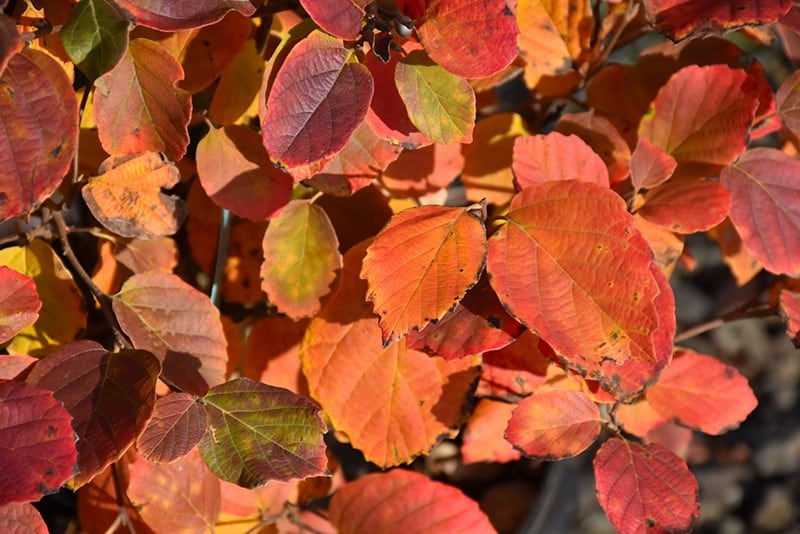 Bedner's Farm Fall Fest
Weekends, September 21 – October 27
Head to Bedner's Farm to celebrate fall with the whole family. Activities at fall fest include: a Corn Maze, Pony Hop Races, Pumpkin Launch, Tic Tac Toe Stumps, Rubber Duck Races, Hay Mountain Slide, Tunnel Slide, Zip Line, Live Entertainment and more!
Penn's Colony Festival and Folk Art Market
Saturday, September 21-22, 28-29
This historic festival will give guests a chance to experience life in PA in the mid 1700s with an authentic focus on the French & Indian era.
Scottdale Fall Festival
Saturday, September 20 – 22
Scottdale, located 49 miles southeast of Pittsburgh, is hosting their annual fall festival with handmade crafts, food to suit all palates, a parade, dog show, 10K / 5K race, children's area, and a full schedule of live entertainment.
21st Annual Pennsylvania Bavarian Oktoberfest
Friday, September 20-22
For over two decades, Downtown Canonsburg has transformed into a giant Oktoberfest celebration. This party has been named one of the top ten Oktoberfest celebrations in the nation! Each year, tens of thousands of people visit this event. Celebrations will (of course) include German food, beer, and live music.
Trax Farms Fire & Flannels
Saturday, September 21
It's time to grab your flannel and head to Trax Farms for a fall evening around a bonfire surrounded by friends new and old. The fun starts with a hayride up the hill. Six-packs will be available for purchase.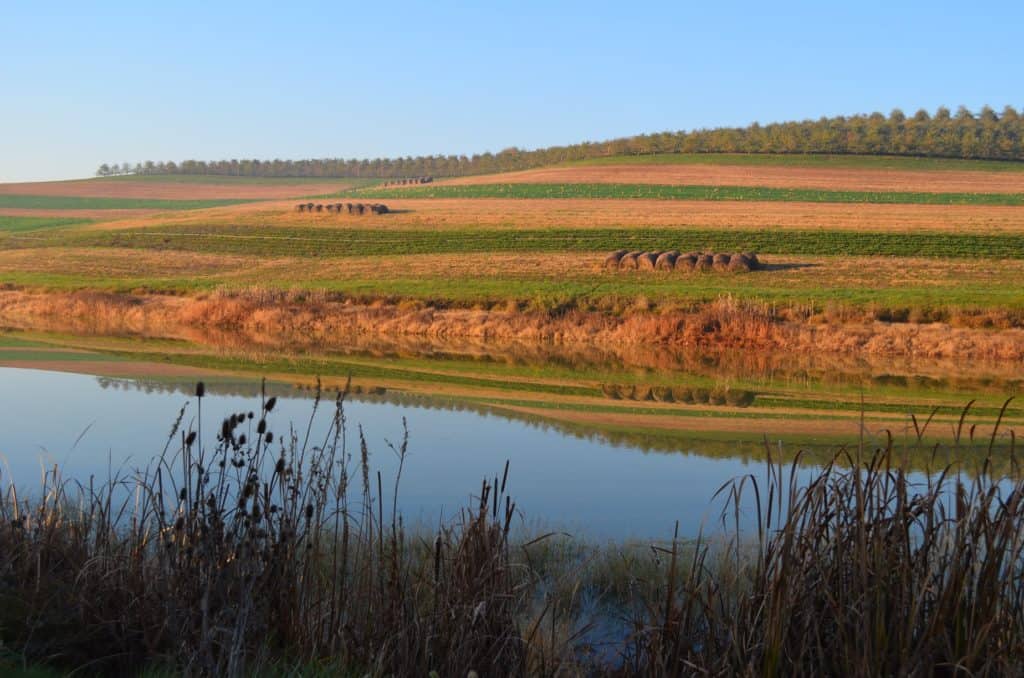 Aspinwall Craft Beer Crawl
Saturday, September 21
For this event, 13 breweries will be paired up with various Aspinwall businesses. Enjoy beverages from Arsenal Cider, 412 Brewery, Couch Brewery, Devout Brewing, Eleventh Hour, and more all over Aspinwall.
Oktoberfest at Federal Galley
Saturday, September 21
Federal Galley will offer traditional German music, steins, a German attire costume contest (for humans and dogs) and more at their Oktoberfest party.
A Taste In Dormont
Saturday, September 21
Dormont's annual fundraiser is A Taste In Dormont. The event gives attendees sample from the best food in and around Dormont. There is also music, activities, raffles, and more. Event is 21+.
Fall Food Truck Fest in Scott Township
Saturday, September 21
Over 15 food trucks, basket raffle, lawn games, food, and drinks will be at this Fall Food Truck Fest. BRGR, Burgh's Bites, Hoshi, Kilimanjaro, Kona Ice, Mission Mahi Oh My Grill, The Coop Chicken and Waffles and Sugar and Spice Ice Cream are just some of the trucks.
Hartwood Acres Hay Day
Saturday, September 21
If you've never been to Hartwood Acres, this is a perfect opportunity to stop by! Enjoy free hay rides, hay maze, arts & crafts, barnyard petting zoo, pony rides, face painting, inflatables, balloon artist, puppet show, magician, games, and more! Food and beverages will be available for purchase from local food trucks and vendors, Le's Oriental, PGH Halal truck, Bruster's Real Ice Cream, Tango Food Truck, Hop Farm Brewing Company, and Yovi's Chicago Hot Dogs. More information can be found online.
Brews in the Park at Kennywood
Saturday, September 21
A craft beer festival at Kennywood? Yes, please! More than 100 beers will be available, as well as food trucks, signature Kennywood treats, and live music. No rides will operate once beer begins pouring, so come early to ride some of Kennywood's signature coasters. Must be age 21 or older to attend.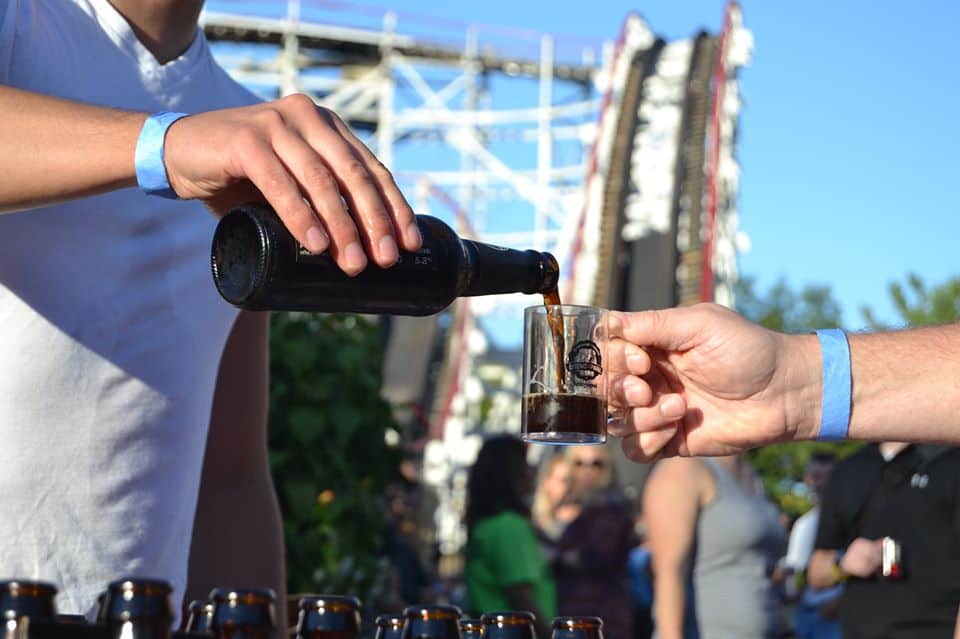 Pittsburgh Mac and Cheese Festival
Saturday, September 21
Calling all Mac and Cheese lovers! This event features Food Trucks and local food vendors serving Mac & Cheese, craft beers, wines and ciders.
Soergel Orchards Fall Festival
Weekends, September 21 – October 27
Soergel's celebrates the season with six weekends of fall festivals! Each weekend will feature food from Sorgel's BBQ food bar and desserts. There will also be hayrides, a pumpkin patch, kettle corn, pick your own apples, face painting, games, and so much more! For the 21+ crowd Boyd & Blair Potato Vodka, Aurochs Brewing Company, Arsenal Cider will be on site. More information can be found on their Facebook page.
Etna Art Tour 2019
Saturday, September 21
The Etna Art Tour returns! Expect an open street festival with an outdoor concert and gallery crawl. Attendees can explore artist studios, art exhibitions, live painting, and local businesses.
Triple B Farms Family Fall Festival
Weekends, September 21 – October 27
Triple B's 2019 Fall Festival starts on September 21. Their all-inclusive wristbands system allow guests to do activities all day long. All activities are designed for adults & children to play together. Activities include: Jumping Pillows, Inflatables, Hay Rides, and much, much more!
Lauri Ann West Community Center Oktoberfest
Saturday, September 21
Tickets are now available for Oktoberfest at Lauri Ann West Community Center. Tickets include food, adult beverages, and live music. Specialty drinks provided by Boyd & Blair. Lederhosen encouraged!
Mt. Lebanon Artists' Market
Saturday, September 21
Head to Academy Avenue to discover local artists, listen to live music, and try local food trucks at the Mt. Lebanon Artists' Market.
Washington/Greene Counties' Covered Bridge Festival
Saturday, September 21 – 22
Covered bridge lovers shouldn't miss the annual Covered Bridge Fest in Washington and Greene counties. Travel the region and inspect different bridges like the White Covered Bridge and the Krepps Covered Bridge. More information can be found online.
Pumpkin Festival and Fright Farm at Cheeseman's
Saturday, September 21 – October 27
Fun for the whole family, including pumpkin picking, hayrides, corn maze, and shopping. Cheeseman's farm is well known for their scary Fright Farm, which has haunted hayrides and corn mazes and opens after sunset.
Homewood Church & Falls Heritage Days
Saturday, September 21 – 22
Party Like It's 1869 at the Homewood Church heritage heritage day party. Try the famous Apple Dumplings, enjoy historical tours, and listen to music at this event.
Pittsburgh Pierogi Festival
Sunday, September 22
Calling all pierogi lovers! This is the event for all Pittsburghers who want to try a plethora of pierogies. Held at Kennywood park, it doesn't get more Pittsburgh than this. Wander the park, ride the rides, and munch on dumplings from over a dozen local pierogi vendors. Tickets include access to the park and free pierogies from Mrs. Ts.
Pumpkin Puppy Fun Run
Sunday, September 22
Your furry best friend is invited to compete in this annual puppy run, held at The Waterfront. All dogs are required to wear pumpkin costumes (provided). Only 130 dogs are accepted and there will be no day-of registrations.
Fall Fest at The Waterfront
Sunday, September 22
A lot is happening at the Waterfront for their Fall Fest, including music, a free pumpkin patch, painting with Paint Monkey, face painting, and more.
Dormonster Dash 2019
Sunday, September 22
This challenging 5K in Dormont takes registrants up and down the neighborhood. Racers will receive a shirt and finishers medal.
Laurel Highlands Chili Cook-off & Harvest Festival
Sunday, September 22
Tis the season for chili! This popular cook-off is part of the Laurel Highlands Harvest Festival, which offers live music, crafters, food vendors, a farmers market, wine tastings, and more.
Zombies of the Corn
Weekends, September 27 – November 2
Forget about your zombie video games – Zombies of the Corn in Freedom, PA, brings zombie nightmares to life. This ride takes guests through a haunted corn maze on a truck loaded up with paintball guns. Guests shoot at zombies as they pop up from the maze. Tickets include zombie shoot ride (150 zombie killing Paintballs), walk through the zombie compound, spooky ghost stories, campfire, and parking.
Sewickley Art & Music Festival
Friday, September 27
The 3rd Annual Sewickley Art & Music Festival will have live music, beer, wine, food, plenty of art vendors, and live presentations on Broad Street in the heart of Sewickley. This event is free and open to the public. Food trucks include BRGR, Sinkers & Suds, The Coop Chicken and Waffles, Mr.bulgogi, Evil Swine BBQ, and The Humble Cookie Stand.
Trax Farms Friday Evening Hayrides
Fridays, September 27 – October 25
Every Friday starting September 27th through October 25th, Trax is offering a scenic hayride to the top of their hill for a beautiful fall view of the farm. There will also be scarecrows, a corn maze, a bonfire, and a giant pumpkin patch.
Mt Pleasant Glass & Ethnic Festival
Friday, September 27 – 29
All are welcome to be a part of this autumn tradition in Mount Pleasant. This annual street festival celebrates the area's glass making history and ethnic diversity. Come to experience glass making demonstrations, food, entertainment, contests, crafts, jewelry, clothing, and a parade. Free admission.
Council of Three Rivers American Indian Center Pow Wow
Saturday, September 28-29
The COTRAIC Pow Wow will feature will feature singing, drumming, dancing, crafts and Native foods at the Council of Three Rivers American Indian Center. More information can be found online.
Ebensburg PotatoFest
Saturday, September 28
This annual event in Ebensburg, PA, celebrates Cambria County potatoes and their growers. The county is the second largest supplier of potatoes in the state. The festival offers arts, crafts, entertainment, and food for the entire family.
Pumkingfest at Southern Tier Brewing
Saturday, September 28
Sample some of your favorite Southern Tier Pumking beers and more fall favorites at this special event honoring fall brews.
Pennies From Heaven Oktoberfest
Saturday, September 28
This charity event will have food, wine, beer, vodka, and an "Ole Smokey Fun Center." Music, silent auctions, campries, hay bales, and s'mores will also be part of the "Charity Event of the Year." Pennies From Heaven is an organization that provides whatever is needed to allow parents to remain with their children during hospital stays.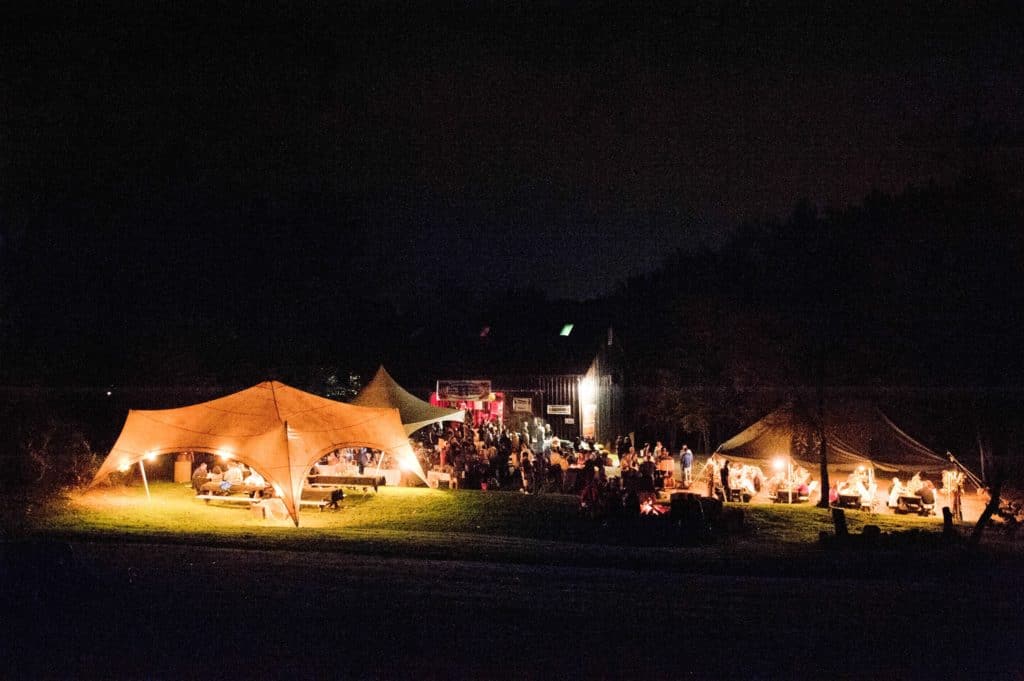 Bridgewater Borough Autumn Festival
Saturday, September 28
In the past this annual has featured live music, apple bobbing, and a pie baking contest. More information can be found online.
Shaler Area Middle School Vendor & Craft Fair
Saturday, September 28
Free admission, and over 60+ vendors and crafters will be at the event. There will be refreshments, baked goods, a raffle, and more! This is the 12th annual fair.
Shenot Farm Fall Hayrides
September 28 – October 27
Fall hayrides on the pumpkin patch are held every weekend until the end of October. There will be a pumpkin patch, food, refreshments, hot and cold apple cider, caramel and fudge apples, and more on the beautifully decorated farm.
Maized & Confused at Freedom Farms
Saturday, September 28
Adult fun in the corn maze! This event is for the 21+ crowd that wants to enjoy a night of drinking at the farm. Take a tractor ride up to the corn maze and hunt for hidden alcohol vendors inside. Tickets include: Hayride, T-shirt, Drinking Glass, Corn Maze, Live Music, and a sample from each alcohol vendor. Features at least 15 breweries/wineries/distilleries and this year the event will also have a corn maze AND a sunflower maze.
OktoberQuest Northside Bicycle and Brewery Tour
Saturday, September 28
Bikes and brews. Bike around the Northside and sip samples from the following breweries: Allegheny City Brewing, Bier's Pub, Penn Brewery, Spring Hill Brewing, and Threadbare Cider House. More information and tickets can be found online.
May the Force be with You Fall Festival
Saturday, September 28
Shaler North Hills Library is hosting a Star Wars-themed fall festival. Meet stormtroopers, jawas, and other creatures.
Butler Fall Festival
Saturday, September 28
The Main Street in Butler will transform for their annual fall festival. There will be plenty of food, crafts, live music, and a kids zone with activities. Food vendors include R & J Concessions, Da BBQ Pig Rig, Deep Fried Delights, BRGR, Took Concessions, Simply the Best Kettle Korn, and Sarin Grill. Now held at Pullman Park.
Seven Springs Autumnfest
Saturday, September 28
Seven Springs Mountain Resort is celebrating over three decades of Autumnfest! Held over multiple weekends, each weekend has a different theme to celebrate fall, including Oktoberfest, Chili, and Kids' Halloween Weekend.
The Tropical 5k Classic
Saturday, September 28
For this fun Hawaiian-themed obstacle course, participants climb, crawl, and bounce through a 5k while carrying a pineapple. Event raises funds for Blood Cancer Research. A Luau is held after the race.
Trax Farms 50th Fall Festival
Weekends, September 28 – October 27
This fall festival is held on a 150-year-old farm. There is something for everyone, from hayrides to pumpkin patches and a giant corn maze!
2nd Annual Fall Festival
Sunday, September 29
Stop by 8 local wineries and enjoy live music, food trucks, vendors, and more! Guests must be 21 to attend. Tickets are $15 and include a custom souvenir wine glass.
Historic Deutschtown House Tour
Sunday, September 29
This self-guided tour takes participants on a historic stroll of Deutschtown.
Fall Family FunFest Westmoreland County Juvenile Probation Department
Thursday, October 3
The Westmoreland County Juvenile Probation Department is hosting a fall festival at Twin Lakes Park that is fun for the entire family. Since 1979, the governor has proclaimed a specific week in October as Juvenile Justice Week. The mission of the Westmoreland County Juvenile Probation Office is "to provide supervision and rehabilitation to youth and families while providing community protection, victim restoration, and youth redemption."
Delmont Apple 'n Arts Festival
Saturday, October 5-6
Get excited for apple cider! Take a beautiful drive to Delmont, PA, for their annual Apple 'n Arts Festival. There will be fresh cider, apples, food, arts, crafts, entertainment, children's activities, tractors and more! The highlight of the festival is a 1907 antique apple press, which makes 5,000 gallons of apple cider. This machine only runs once a year during the festival.
DogtoberFEST 2019
Saturday, October 5
DogtoberFEST is is an animal adoption event held annually at The Waterfront. There will be around 100 vendors, rescues & shelters. Don't forget your costume for the pet costume contest, as they will be giving away $500 in prizes.
Pittsburgh Hard Cider & Doughnut Fest
Saturday, October 5
For this event, eight bars and restaurants will be pairing premium hard cider with 3,000 custom doughnut creations. Participating locations include: Winghart's, Local Kitchen & Bar, Mario's, Carson City Saloon, Casey's Draft House, Smiling Moose, Flats on Carson, and Peace, Love & little Donuts. Different tiers of tickets exist.
Freedom Farms Fall Festival
Weekends, October 5 – 27
Every weekend this October, Freedom Farms is inviting everyone to the farm for fun autumn activities like hayrides, pony rides, face painting, a hay maze, contests, corn pit, hay mountain, and much more. There will also be breweries and wineries available for adults, as well as vendors and food. Admission is $10 and can be paid at the gate.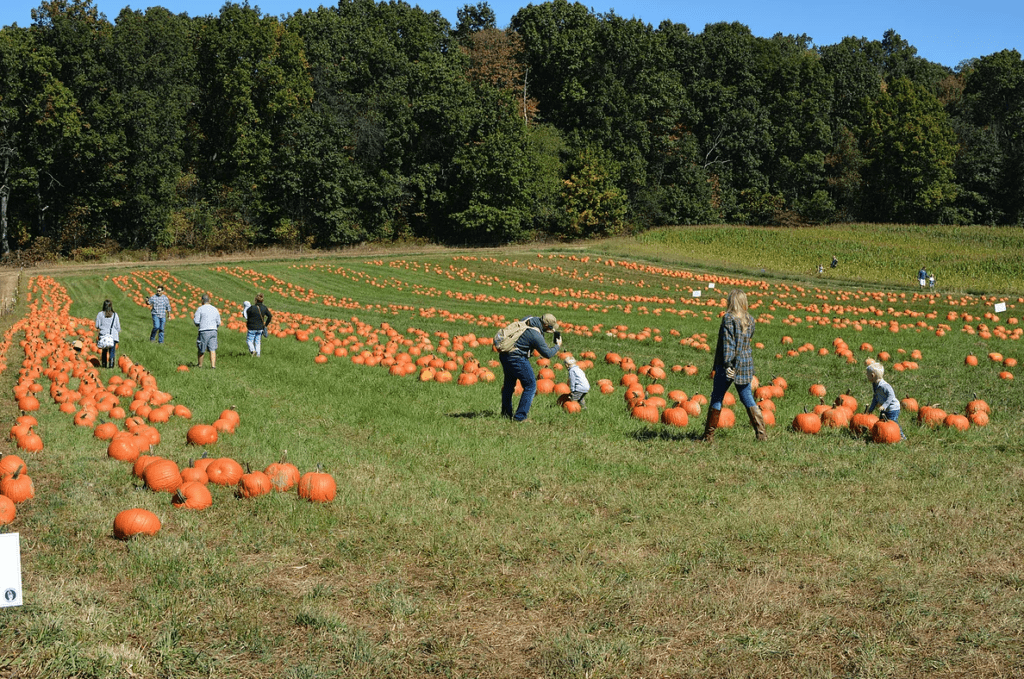 Mt. Oliver Borough Fall Fest
Saturday, October 5
Head to Mt. Oliver to enjoy all that fall has to offer! There will be drinks by Rusty Gold Brewery and food from Homemade by Colleen, as well as a Chili Cook-Off! Activities include: music, games, and a festive fall market.
35th Annual Mars Applefest
Saturday, October 5
Head to downtown Mars, PA, for a day of live entertainment, food, shopping, and more fun. As the town says, "there really is life on Mars, and residents take full advantage of the fun opportunities there." Enjoy candy, see the train station, sip on fresh cider, and more!
Haunted Pig Lady Festival
Saturday, October 5
Spooky event alert! For the inaugural Pig Lady Festival, enjoy a family-friendly evening of storytelling, movies, a bonfire, and more. There will be old Irish games like bobbing for apples, as well as a costume contest and a bonfire with local ghost stories.
Harvest Valley Farms Fall Festival
Weekends in October
The Harvest Valley Farms Fall Festival is typically held every weekend in October with different weekly themes. Also enjoy pick your own pumpkins, hayrides, animals, corn maze, and more.
The Hydref- a Fall Festival & Market Faire
Saturday, October 5
Travel through time for "The Hydref," a fall festival hosted by the Depreciation Lands Museum. Guests will enjoy 18th century crafts, re-enactors, and purveyors of 18th century goods. There will be entertainment, demonstrations, live music, children's activities, and tons of delicious food. Hydref means "autumn", in Welsh. The festival was named to commemorate the Welsh heritage of some of the area's early settlers. This event will be held rain or shine and there will be plenty of hot homemade food and activities for everyone!
Stroll the Strip
Saturday, October 5
Guests from all over the region are welcome to taste, sip, and stroll their way through one of Pittsburgh's most beloved neighborhoods. This event will feature live entertainment, food and drink samples, family-friendly activities, and an after party.
Hickory Apple Festival
Saturday, October 5 – 6
The annual Hickory Apple Festival has all the fall essentials – and then some! Get ready for a pie eating contest, a petting zoo, Alpacas, and live music. There will also be demonstrations like wood carving, sand art, and pottery wheel. Apple dumplings and caramel apples will be on site. More information can be found online.
Bedford's Fall Foliage Festival 2019
Weekends, October 5 – 13
2019 marks the 55th Annual Fall Foliage Festival in downtown Bedford, Pennsylvania. Bedford's Fall Foliage Festival offers crafts, art, music, and fellowship in the crisp mountains of central Pennsylvania. Guests can shop and explore various artists working with mediums like Woodcraft, Pottery, and Glass. There will also be food vendors and live music performances.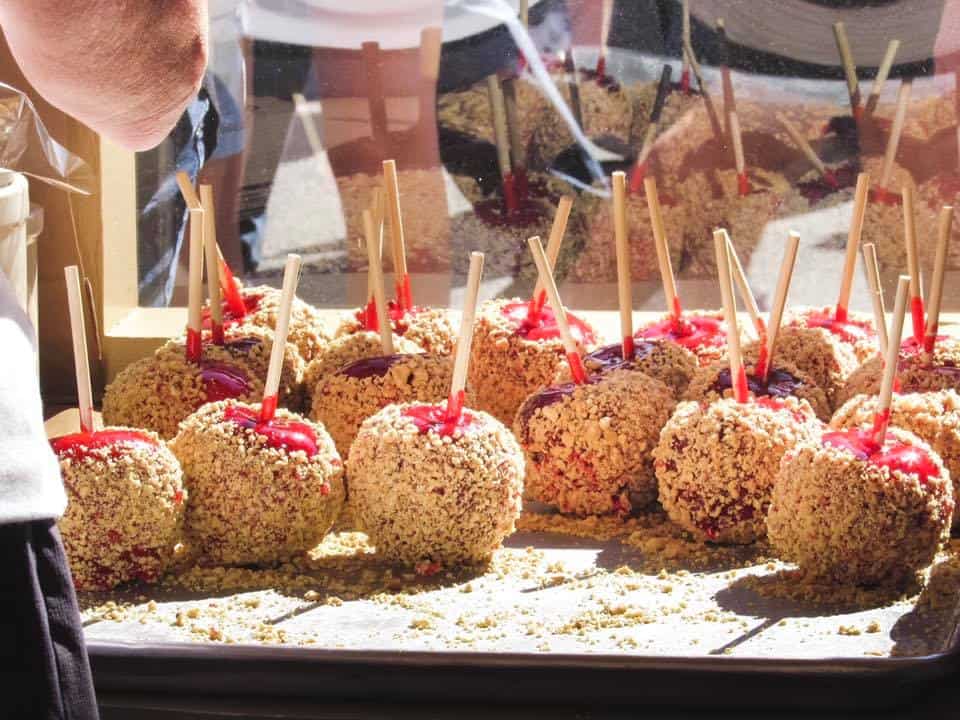 Erntedankfest: A Harvest Festival
Saturday, October 5 – 6
Celebrate the fall harvest with traditional cooking, baking and demonstrations at Old Economy Village. There will also be seasonal music, food, and activities for the whole family.
Braddock Farms Harvest Festival
Sunday, October 6
Braddock Farms is celebrating the end of the season with a harvest festival! Tour the farm, compete in the "Farm Olympics," paint pumpkins, make corn husk dolls, and more. There will be freshly grilled veggies, hot dogs and veggie burgers, as well as cider and other refreshments. This event is free and open to all ages!
Annual Sleepy Hollow Festival in Harmony
Saturday, October 10
Held in conjunction with the Zelienople-Harmony Fall Festival, this event features yummy treats, harvest coffee, ghost walks, baked goods, an art show, a pumpkin tree, photo booth, live music, and much more!
Houston Pumpkin Festival
Friday, October 11-13
This three-day festival is fun for all ages, activities include 175 food and craft vendors, music and entertainment, children's games and activities, a parade, and many pumpkin related contests. A tradition since 1984, this event is free.
Fort Ligonier Days
Friday, October 11 – 13
One of the region's favorite festivals, Fort Ligonier Days, will have live music, wine tastings, sidewalk sales, craft booths, parades, reenactments, and so much more.
12th Annual Dormont Street Fair
Saturday, October 12
This fun day will include live entertainment, a children's area, and local food.
Zelienople Area Country Fall Festival
Saturday, October 12 – 13
There is a lot going on this year for the annual Zelienople/Harmony Country Fall Festival, including live music, arts & crafts, farmers market, horse-drawn wagons, petting farms, pumpkin contests, nightmare monster truck rides, a weenie dog race, and more! There will also be a Chili Cook Off on Saturday, and a car cruise on Sunday.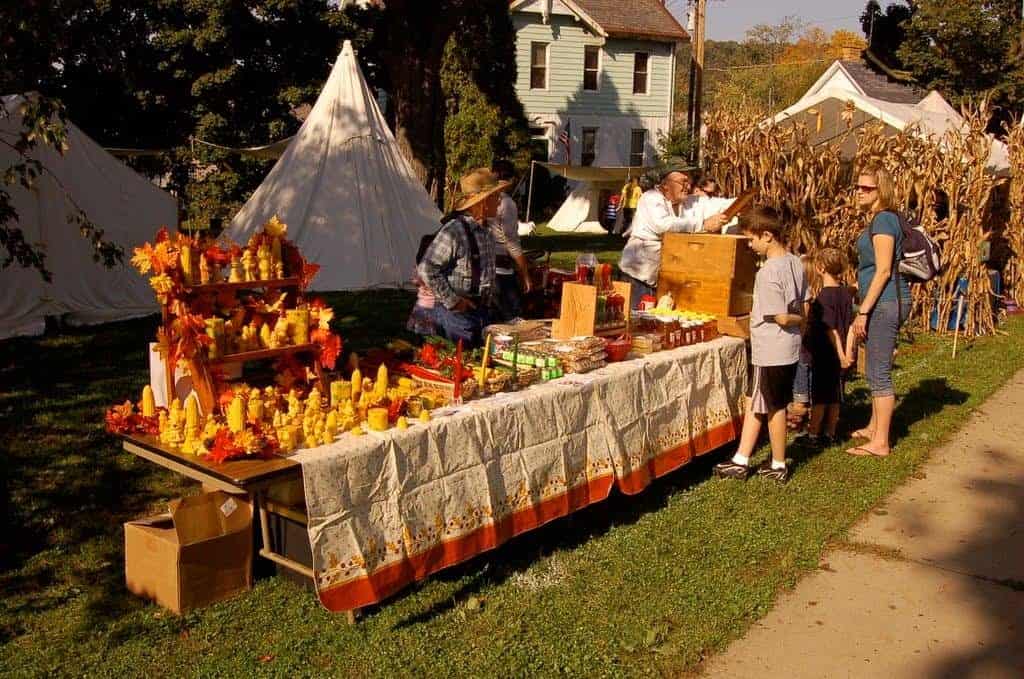 Zombie Karaoke Night at Greenhouse Winery
Saturday, October 12
Sing your dead hearts out at this free, 21+ event. Costumes are required!
Fall Festival at the Garfield Community Farm
Saturday, October 12
The Garfield Community Farm is once again hosting a fall festival and all are welcome! Guests can support the farm by enjoying great food, music, games, hard cider, fresh apple pressing, and more! Guests can purchase lunch from local food trucks. Tickets can be purchased in advance at the door.
Taste of Lawrenceville: Harvest Fest
Sunday, October 13
This Taste of Lawrenceville event will celebrate all things Lawrenceville for the fall season. Event is free, guests pay for what they wish to try at each vendor booth. This is a pet friendly event!
Made & Found Fall Market
Sunday, October 13
Made & Found will once again be at the Ace Hotel Pittsburgh with a fall market featuring 25+ of the area's best vintage shops, makers, and artists. Brunch, coffee, and cocktails will be available for purchase.
Haunted Museum After Dark
Friday, October 18
Things are getting spooky at the museum! Check out the mysteries of the museum's creepiest specimens, sample signature cocktails, and enter an outrageous costume contest. All After Dark guests must be at least 21 years old. Bar is cash only.
Haunted Trail at Camp Guyasuta
Saturday, October 19
This spooky fall event features hayrides, a zipline, and a bonfire. The official trading post will be open. Trail will open 3:00-6:00 pm for no scare, and 6:00-9:00 pm for scare.
Pittsburgh Monster Pumpkins Festival
Saturday, October 19 – 20
It's almost time for fall fun on the North Shore! The Monster Pumpkin festival will feature food, crafts, activities, and tons of pumpkins. There will also be Monster Pumpkin Boat Race! The festival will be held on the North Shore Riverwalk, North Shore Great Lawn and Allegheny River. It's open to the public and family-friendly.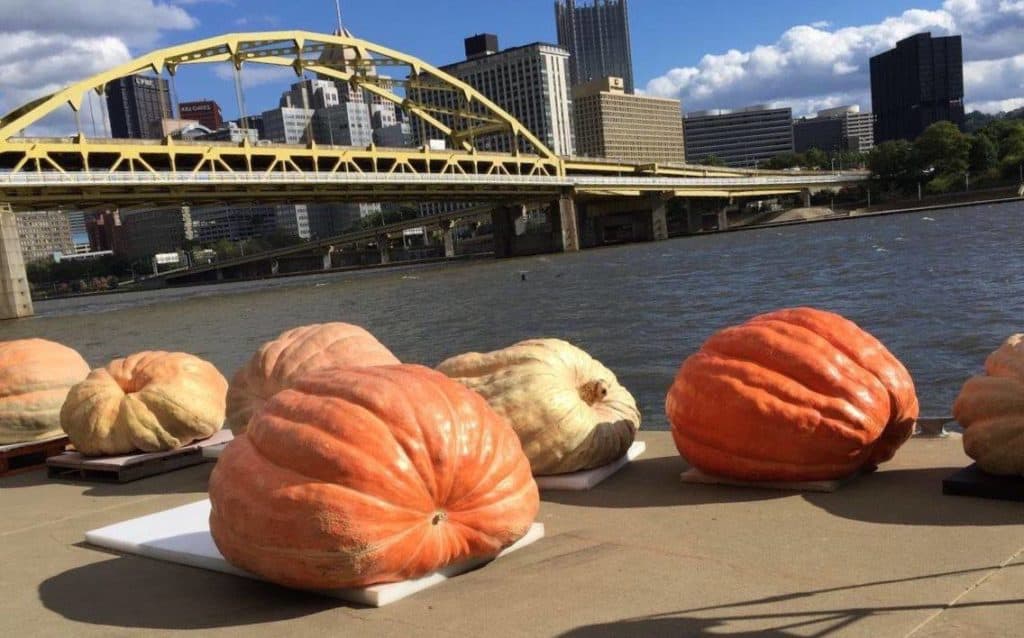 Lantern Tours at the Depreciation Lands Museum
Saturday, October 19 & 26
Take a family-friendly guided tour of the museum and cemetery by lantern light.
Make-A-Wish® Boo & Brew Bash 2019
Saturday, October 19
Enjoy some spooky fun for a good cause! This Halloween-themed bar crawl supports the local Make-A-Wish® foundation. Guests will receive brews and signature cocktails from the participating venues, as well as light bites, and access to the official after party. Don't forget your costume! More information can be found online.
New Brighton Fall Festival
Saturday, October 19
Visit beautiful downtown New Brighton for the New Brighton Fall Festival to enjoy live music and entertainment for all ages, children's activities, food from area restaurants and food trucks, and displays from local vendors. The event will take place on Tenth Street and Third Avenue.
New Brighton Halloween 5K & Fun Walk
Saturday, October 19
The runs starts and ends in Grove Cemetery and includes a run through St. Joe's Cemetery, allowing participants to enjoy picturesque views of both cemeteries.
A Few Bad Apples Ciderfest
Saturday, October 19
Celebrate sustainable cider making! At this event, guests will enjoy samples of innovative and sustainably made ciders. There will also be live music, a costume contest, food from Gaucho, and beer from Spring Hill Brewing. Bring cash.
Haunted Keystone at Keystone State Park
Saturday, October 19
For this event, families are invited to trick or treat in the campgrounds while mingling with the spirits of the park. The spirits are trapped and the only way to set them free is to hear their stories! If you will be camping on October 19th, you are invited to participate by handing out candy, though not necessary. Also, a Best Decorated Campsite contest will be held.
GoodTaste! Pittsburgh's Hometown Homegrown Festival
Saturday, October 19
GoodTaste! Pittsburgh is hosting a "Hometown-Homegrown" event to celebrate Pittsburgh's passion for food. There will be tons of local vendors supplying food samples, demonstrations, spirit sampling, games, live music and more! Don't miss Pittsburgh chefs doing live demos. Tickets for this event will be sold at the door.
Aliquippa Fall Craft Show
Saturday, October 19
In the past, this event has been a fundraiser for the Hopewell Volunteer Fire Department. The craft show included: crafters, a bake sale, Chinese Auction, hot lunches, and the Ladies Auxiliaries famous beef vegetable soup.
ZooBoo at the Pittsburgh Zoo
Saturday, October 19-20, 26-27
Things are getting spooky at the zoo for ZooBoo. For this Halloween party, dress in your favorite costume, trick or treat, pick pumpkins, and compete in the Monster Mash Dance Off. The animals will be celebrating with their own Halloween-themed treats.
South Park Shops Annual Halloween Spooktacular
Saturday, October 26
Trick-or-treating, a costume contest, magic show, hayrides, and special guests will all be part of the South Park Shops Annual Halloween Spooktacular.
Beaver County Zombie Festival and Trail Run
Saturday, October 26
Come enjoy a Zombie trail run, have professional movie FX zombie makeup applied, try the 2 escape rooms, and the 25 room maze! Event benefits Habitat for Humanity of Beaver County!
Shaler Fall Fest
Saturday, October 26
At the Shaler Fall Festival, attendees can expect bounce houses, smores, crafts, and more.
Brighton Heights Halloween Parade
Saturday, October 26
This is the 32nd Annual Halloween Parade & the 29th Annual Pumpkinfest. There will be costume and baking contests. More information can be found online.
Kid's Halloween Event & Fall Fest at West Mifflin Recreation
Saturday, October 26
For this Kid's Halloween Event & Fall Fest at the West Mifflin Recreation, Doce Taqueria, Udderly Fresh Rolled Ice Cream, PGH Halal, and Steel City Chimneys will be in attendance.
Pine Township Halloween Party in the Park
Saturday, October 26
A ghoulishly good time will be had by all at this afternoon filled with Halloween fun, including bounce houses and ghost stories.
Costume & Candy Crawl at Brentwood Towne Square
Monday, October 28
Dress in your Halloween costume to trick-or-treat at Brentwood Towne Square. There will be a costume contest, face painters, and balloon artists.
Taste of The New North
Monday, October 28
At this fundraiser, guests will sample food from the following North Hills restaurants: Log Cabin Inn, The Flame Barbeque, Harmony Inn, Ember & Vine, Passavant Community Catering, Cracker Barrel, The Big Salad, Calaveras Tap and Taco, Hartman' s Watering Hole. The event supports the The Strand Theater Initiative. Entertainment will be Chris Jamison, finalist from "The Voice."
Pittsburgh Underwear Halloween Ride
Thursday, October 31
It's a bike ride to promote positive self body image! This underwear ride is Halloween-themed.
Pumpkin Spice Ligonier
Saturday, November 2
Head to Ligonier to taste all sorts of pumpkin-flavored recipes! Think pumpkin cookies, pumpkin cake, pumpkin pie, pumpkin spice coffee, pumpkin stew, and pumpkin cider.
Pittsburgh Freaky Fair
Saturday, November 2 – 3
Freaky Fair is Pittsburgh's premier craft fair for spooky, strange or unusual art and handmade / vintage goods. The fair offers a unique shopping experience for anyone interested in strange or unusual art and handmade or vintage goods. In addition to shopping, there will also be live entertainment, tarot readers, food options, and more!
Did we forget your favorite? No worries! Please leave your favorite fall festival in Pittsburgh in the comments below!
GoodFoodPittsburgh.com works very hard to ensure that all the times and dates above are accurate, but always check an event website for the most up-to-date information.