If you're looking for Pittsburgh holiday events in 2023, you've come to the right place.
It's officially the holiday season, and to help you celebrate, we've rounded up dozens of the very best holiday events and festivals to put on your calendar.
From craft markets and house tours to visits with Santa, here's all of the fun happenings that you won't want to miss this year. Be sure to bookmark this page and use it as a reference throughout the holiday season. We'll keep updating it as more events are announced.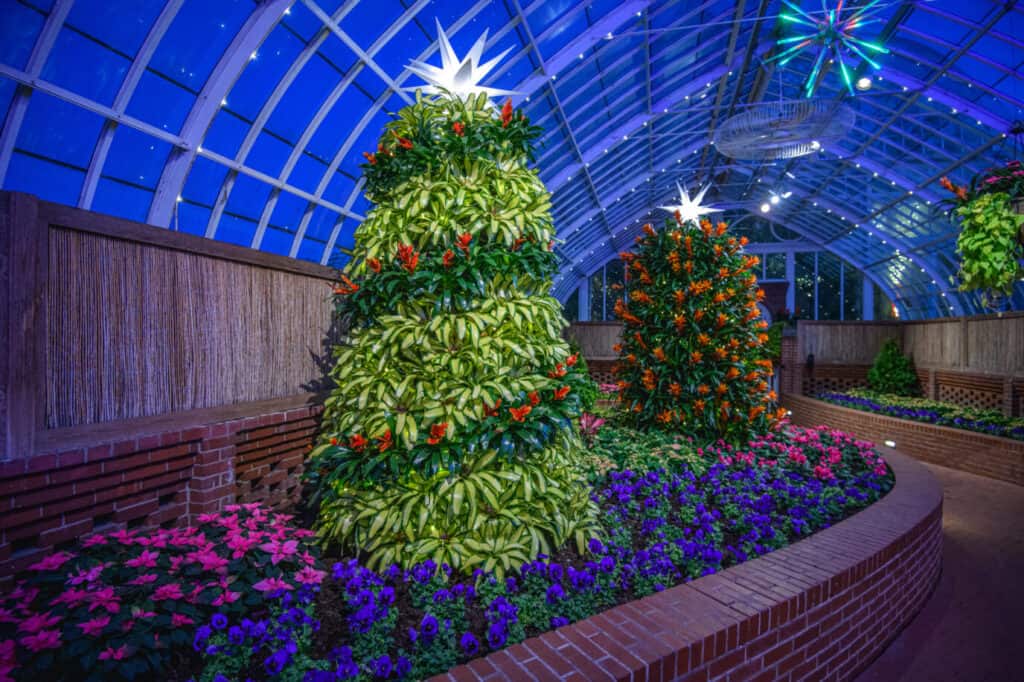 The Ultimate Pittsburgh Holiday Events 2023
Phipps Conservatory Holiday Magic! Winter Flower and Light Show
Daily, November 17– January 7
The Phipps winter flower show and light garden is back for the holiday season! All tickets must be purchased in advance of the show, which is open daily from 9:30 a.m. to 10:00 p.m.
Light Up Night
November 18, 2023
The city's official kickoff to the holiday season is taking place on Saturday, November 18, culminating with the lighting of the Highmark Christmas Tree at Stanwix Street and Penn Avenue. So many fun events, including a lineup of live music, a Pirates Mini-Fest, lots of local food and beverage vendors, and a massive fireworks display, will be happening downtown throughout the afternoon and evening. See the entire schedule here.
City of Pittsburgh Gingerbread Competition
Friday, November 17 – January 5
This year's Gingerbread Competition (now in its 21st year), will continue the tradition of dazzling thousands of visitors at PPGH and the City-County Building.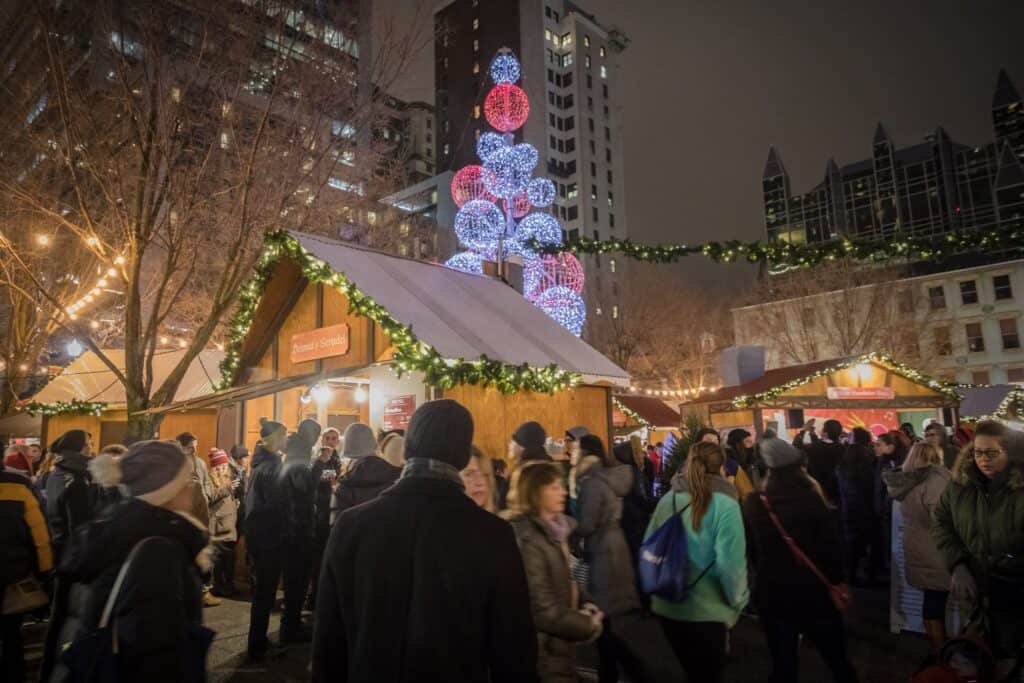 Peoples Gas Holiday Market
Friday, November 17 through December 24
The 12th annual Peoples Gas Holiday Market opens on Friday, November 17 in Market Square and will offer outdoor holiday shopping all season long. Special attractions include a variety of indoor Holiday KidsPlay activities, and a visit with Santa at Santa's House.
Kennywood Holiday Lights
November 18 through January 1
More than two million lights will be shining at Kennywood for their annual Holiday Lights celebration, now through January 1. There will be nightly kid-friendly events, including Santa meet-and-greets, a nightly tree lighting, dance parties, choir group performances, and more.
GLOWLAND
November 20 to January 2
Head to Pittsburgh's Oakland neighborhood to experience GLOWLAND (powered by OBID), a series of dynamic and interactive installations including family-friendly games, an illuminated seesaw that uses light and sound in a variety of compositions, and family activity days.
Dazzling Nights at the Pittsburgh Botanical Garden
November 24 through January 1
Journey through a field of 2,000 illuminated flowers at the Pittsburgh Botanical Gardens during their annual Dazzling Nights display. This year, the display features a tunnel of giant stars, a 30-foot stained glass tree, a walkway of interactive lights that illuminate when you step on them, and a light show around the Lotus Pond, featuring 100 beacons of light.
Handmade Arcade
Friday, December 1 and Saturday, December 2
Shop one-of-a-kind handmade products from more than 275 talented makers and artisans at the region's largest market at the David L. Lawrence Convention Center. Register online for a free, timed ticket.
Canonsburg Old Fashioned Christmas
Friday, December 1 and Saturday, December 2
Canonsburg is turning into a winter wonderland during the town's annual Old Fashioned Christmas celebration on Friday, December 1 and Saturday, December 2. There will be plenty of holiday happenings, including pop-up craft markets, photos with the Grinch, story time with Mrs. Claus, photos with Santa Claus, a miniature train display, a food truck court, gingerbread houses, Christmas parade, live reindeer, and a tree lighting ceremony at 6:00 p.m. on Friday.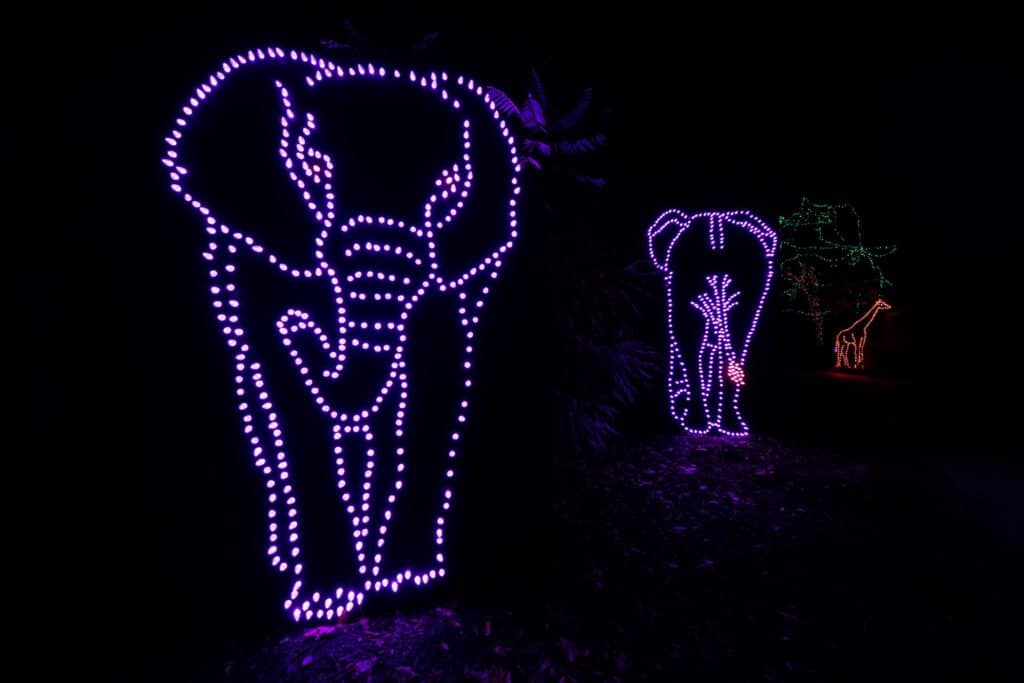 Zoo Lights Drive Thru
Select Nights from November 24 to December 30
Drive or walk through the Pittsburgh Zoo & Aquarium at night while guided by a themed audio tour as thousands of environmentally-friendly LED lights transform the park into an unforgettable winter wonderland. Tickets are $45 per car for non-Zoo members, and $40 per car for Zoo members, and $18 for non-Zoo members and $15 for Zoo members to walk through. Buy tickets online.
Pittsburgh Quirks with Rick Sebak
Friday, November 24
The Lamp Theater is welcoming WQED's Rick Sebak to the stage for Pittsburgh Quirks, and will be showing his classic documentary "Happy Holidays in Pittsburgh," followed by an interview with Sebak and an audience Q&A.
Small Business Saturday
Saturday, November 25
Support small businesses in Pittsburgh! Shop for your holiday presents at Pittsburgh's plethora of locally-owned businesses. Many stores will have discounts and treats – and lots of options for bonus gift card purchases.
Penguins on Parade
Saturdays and Sundays starting December 2
Every Saturday and Sunday in December, head to the Pittsburgh Zoo & Aquarium as the penguins enjoy a walk outside during Penguins on Parade. The penguins will start their parade at the upper entrance of the Aquarium at 11:30 a.m., but the event is always weather-permitting.
Nationality Rooms Holiday Open House
Sunday, December 3
The Cathedral of Learning's Nationality and Heritage Rooms will be decorated for the holiday season, and guests are invited to see the space during their Holiday Open House. Guests will have the opportunity to participate in traditional crafts and cultural demonstrations, enjoy traditional foods and baked goods, and shop for handcrafted and cultural wares.
Krampusnacht In Market Square 2023
Thursday, December 5 
It's a Pittsburgh tradition to celebrate Krampus Night in Market Square. Krampus arrives in Market Square at 7:00 p.m., where you can get your picture taken with him. This year, there will also be a Penn Brewery-sponsored Krampus bar crawl.
I Made It! Last Minute Market
Saturday, December 9 
Get some holiday shopping done at the I Made It! Last Minute Market at Rockwell Park. The East End market will feature more than 60 artists and handmade vendors, selling everything from pottery and knitted goods to artwork and handmade jewelry.
Grist House FIRE Fest
Saturday, December 9
Grist House's annual FIRE Fest is happening on Saturday, December 9 and will feature can releases, food trucks, live glass blowing demos, and lots of fire pits to keep you toasty, no matter how cold it is outside.
Lawrenceville Cookie Tour
Saturday, December 9 and Sunday, December 10
For 26 years, Lawrenceville has been hosting an annual Cookie Tour, ringing in the holiday season by inviting Pittsburghers to stop at shops and businesses throughout Lawrenceville's business district to pick up a holiday treat or two – and often enjoy a discount or special. There's also an event trolley that can take you throughout the neighborhood to help you visit all 50+ spots.
Light Up The Night
Wednesday, December 13
Celebrate Chanukah with a giant glow-in-the-dark menorah lighting, plus latkes, hot drinks, carnival games, and a musical performance by the Gateway Elementary 4th Grade Chorus at Light Up the Night at the Miracle Mile Shopping Center.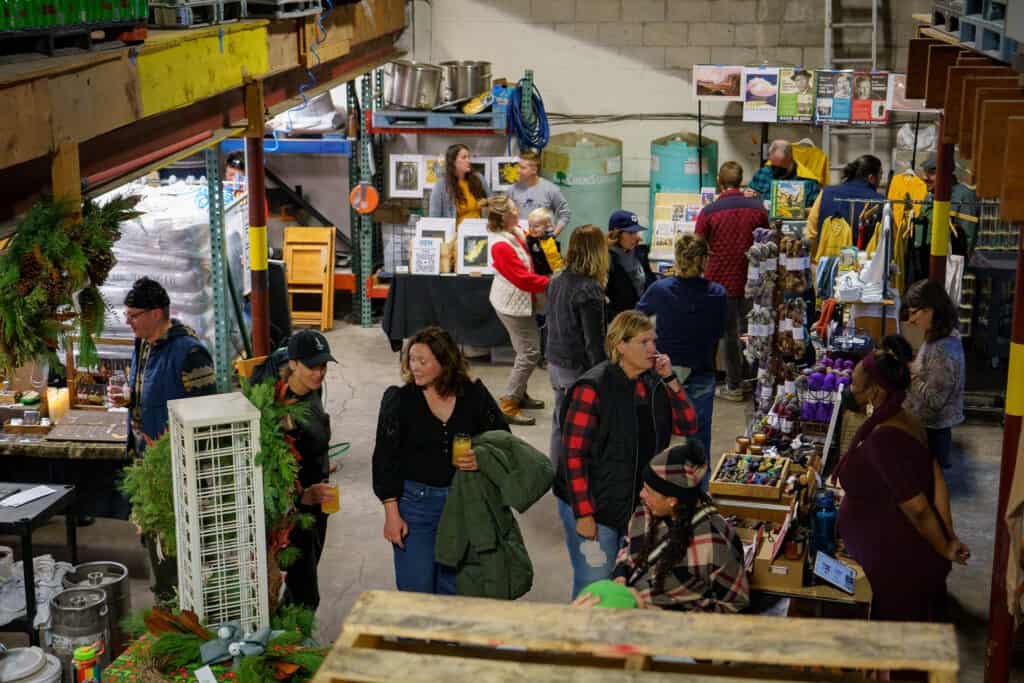 Crafts and Drafts Holiday Market
Saturday, December 16 
Shop local artists and vendors for some last-minute holiday shopping at the Crafts and Drafts Holiday Market at East End Brewing. This year, more than a dozen vendors will be sharing the space at the brewery, and there will be plenty of brews and pizzas available from East End.
Pittsburgh Winter Avant-Garde Art & Craft Show
Saturday, December 16
This large show will feature artists and crafters selling their original handmade items, and a portion of proceeds will benefit local non-profit, Girls on the Run. Admission is $3.
Pittsburgh Restaurant Week Winter 2021
Monday, January 15 to Sunday, January 21
The "Most Delicious Time Of Year" in Pittsburgh is Restaurant Week, where restaurants across the city offer special menus and items.
Did we miss your favorite event? Let us know in the comments, and we'll add it to the list!