If you want a taste of your favorite restaurant meal, but aren't up for outdoor (or indoor) dining yet, there are tons of great takeout options to choose from – and many restaurants are also offering dinner kits, giving customers everything they need to to make their own meals in the comfort of their own homes!
Taco Kits from Baby Loves Tacos: Since the beginning of the pandemic, Baby Loves Tacos has been offering their make-at-home taco kits. Available in Vegetarian (with sweet potato, BBQ mushroom, Buffalo cauliflower, and brown rice) and Meat (with chicken, chorizo, ground beef and brown rice), each kit comes with all of the taco fixings you'll need to feed two to three people. Order online.
Pizza Kits from Spirit: Order ahead online to pick up a pizza kit from Spirit at the Bloomfield Saturday Market. Each kit comes with a house-made sourdough ball, tomato sauce, and mozzarella cheese, and Parma pepperoni can also be included. Order online.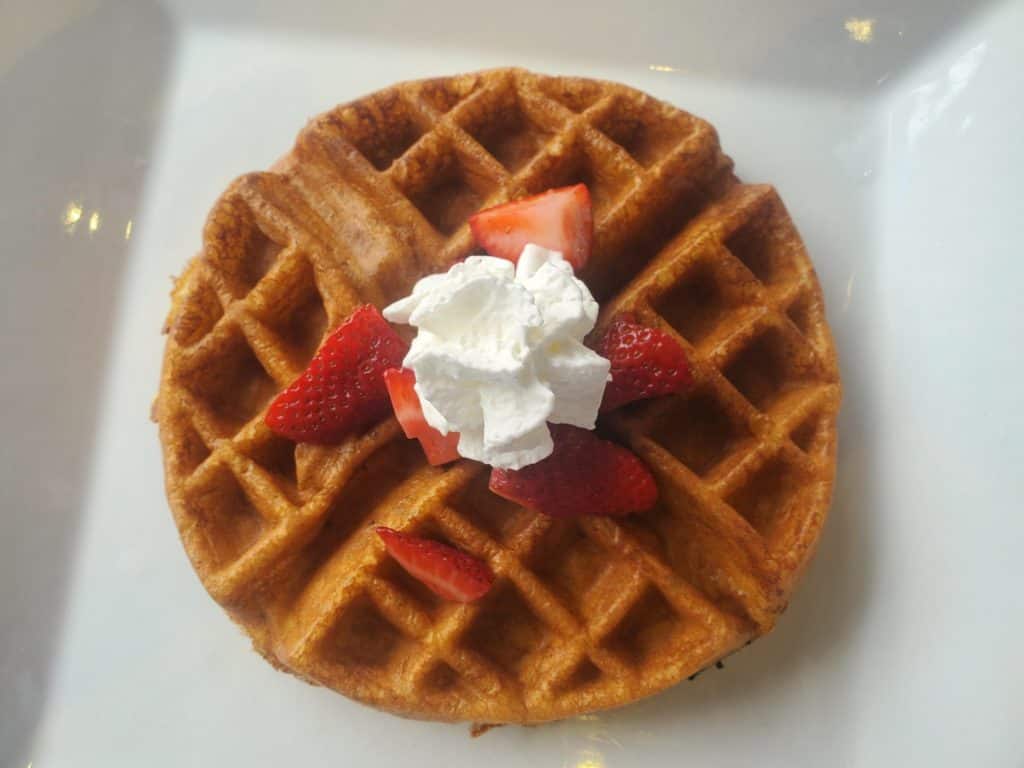 DIY Waffles from Waffles, Inc.: Though all Waffles, Inc. locations are currently open for dine-in service, the restaurant chain is also offering DIY waffle kits, available for pickup at any of their four (Beaver, Downtown, South Side or Wexford) locations. Waffle Kits comes with everything you need to prepare three waffles (plus all the toppings), and Omelet Kits are also available, which make enough for two omelets. Orders must be placed the day before you want to pick them up. Order online.
Chef Boxes from Coast & Main: Available for pickup on Fridays (order on Wednesdays to reserve), Coast & Main's chef boxes (with restaurant-quality ingredients) are available in a number of different varieties. The Meat & Poultry Box comes with ribeye steaks, filet mignon, beef, chicken and more, and they also have Grilling Boxes, Seafood Boxes, Surf & Turf Boxes, and more to choose from. Order online.
DIY Desserts from Pastries A La Carte: Pastries A La Carte has some adorable options for do-it-yourselfers, including Cookie Decorating Kits (available in dinosaurs and unicorns, and gluten-free), Donut Decorating Kits, and Coloring Book Cakes, a short layer cake that comes with icing bags to color in the cake yourself, like a coloring book. Order online.
Make-Your-Own Italian Specialty Kits from DiAnoia's Eatery: DiAnoia's Eatery in the Strip District is serving up all kinds of DIY kits right now, including their super-popular make-your-own Cacio e Pepe Kits, Old World-Style Pizza Kits from Pizzeria Davide, make-your-own Mozzarella Kits, and a brand new line of Pasta Dinner Subscription Kits, which is a subscription box filled with fresh pasta, sauce, bread, Italian wine and cookies. Order online.
Bread Start Kits from Della Terra: If you're interested in baking your own bread, Della Terra has a $5 starter kit (that comes with instructions) to help you bake your own loaf. They also have a variety of dry pastas available, and house-made sauces by the quart. Order online.