The Pittsburgh Pierogi Festival will be returning to Kennywood this September.
The beloved festival, which celebrates all this pierogi, will be moving to Friday night, September 9, 2022. The festival will run from 4:30 p.m. to 9:00 p.m., and will feature more than two dozen pierogi vendors and Pittsburgh restaurants serving their take pierogi and pierogi-inspired foods.
Tickets are on sale today, with early bird pricing available through July 1. Tickets will also be available for sale at the door on the day of the event.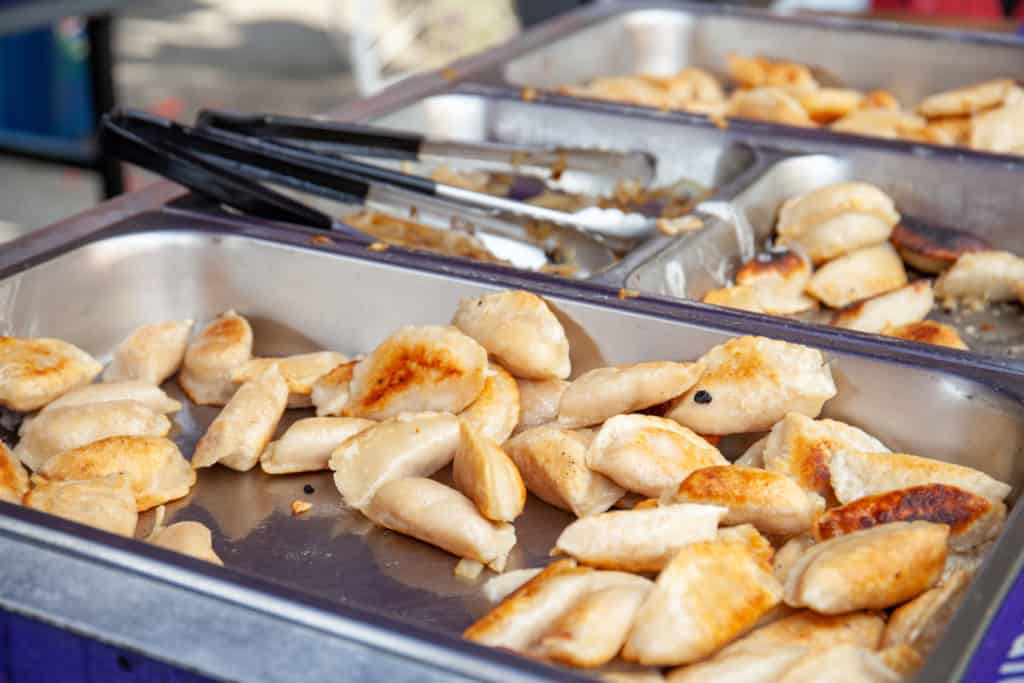 Early bird tickets are $23.99 for adults, and includes access tot he event, free parking, entertainment, and access to select Kennywood rides, including the Thunderbolt, Jack Rabbit, Racer, Noah's Ark, Kangaroo, and Merry-Go-Round.
Pierogi vendors will include S&D Police Deli, The Pittsburgh Pierogi Truck, Gosia's, Pittsburgh Smokehouse, Love Rocks Cafe, Scratch & Co., DelVecchio's Sausage, Pittsburgh Crepes, The Pierogi Lady and more.
There will also be a Pop-Up Pierogi Marketing, with pierogi-inspired items for sale, like pierogi soap-on-a-rope, pierogi Christmas ornaments, pierogi pottery and more.
To purchase tickets, visit the event page.