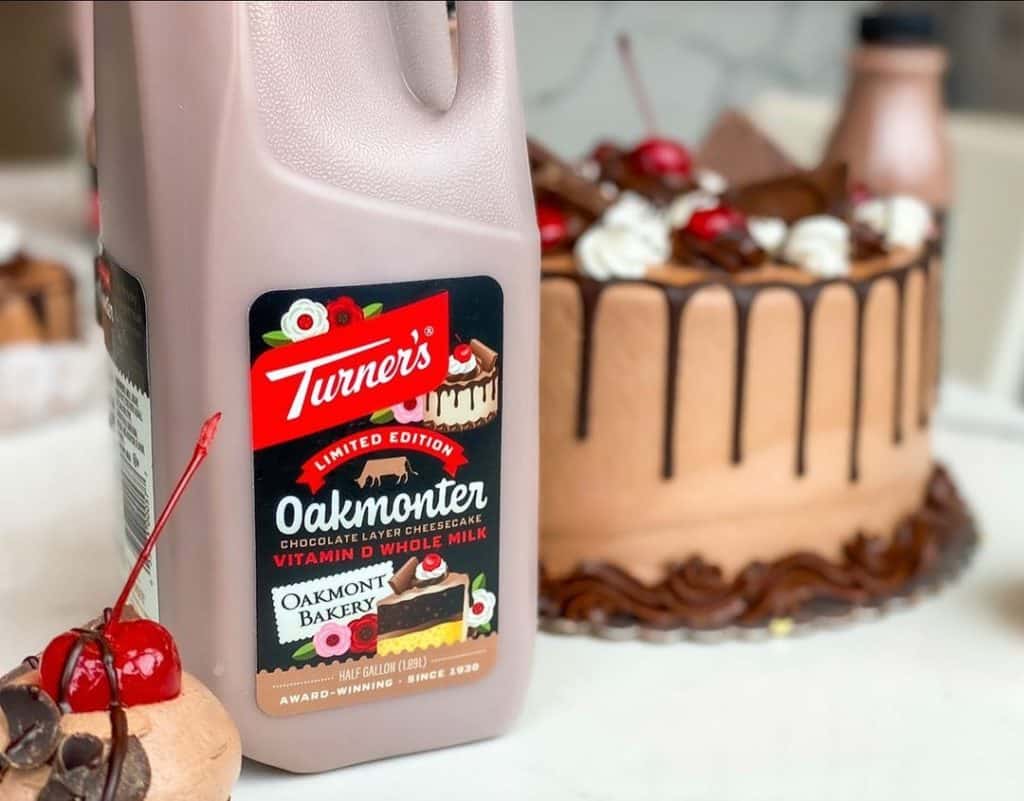 Something very sweet is coming to Pittsburgh.
Turner Dairy Farm is releasing their latest limited-edition flavored milk, and this time, they're teaming up with a Pittsburgh baking institution.
The Oakmonter, a sweet collaboration with Oakmont Bakery, is a milk inspired by the bakery's most famous chocolate cake, layered with New York-style cheesecake, and topped with chocolate buttercream icing, Hershey's bars, and cherries.
The concoction will be available in 14-ounce 'Dolce' bottles starting this afternoon at Oakmont Bakery (follow their social media for information on when they'll be releasing bottles), and will be released in stores across the region on Monday, January 25.
If you'd like to find it for yourself, check out Turner Dairy's product locator to find out where you can pick a bottle up.
Turner Dairy regularly releases collaborations and special flavors and products, including a blue Birthday Cake milk to celebrate their 90th anniversary last year, and a chocolate-covered strawberry collaboration brew with Grist House.
Oakmont Bakery (One Sweet Street, Oakmont)