From fresh-baked pies to garden cocktails, here's what we'll be eating (and drinking) this weekend.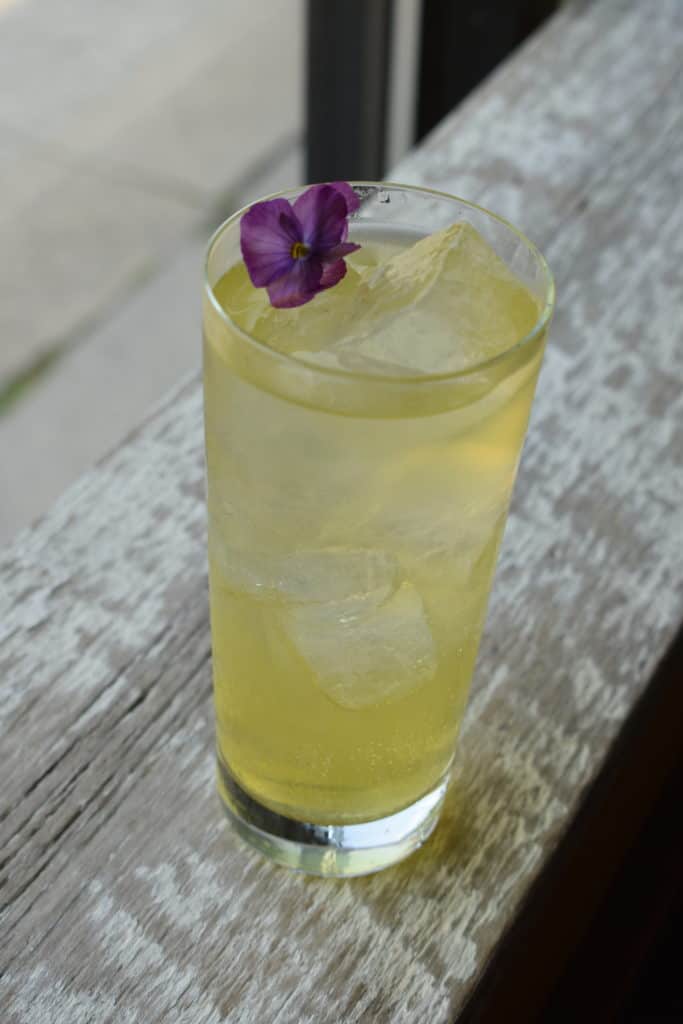 Spork
Garfield
Summer cocktails are on. Spork just released their summer cocktail menu, and it looks pretty fantastic. There's lots on the menu, but we're mostly looking forward to the Chaos is a Ladder (pictured above), with Yellow Chartreuse, green tea, lemon, rose water and soda, and the Romy & Michelle, a spicy concoction with Espolon Reposado Tequila, lemon, strawberry-infused Campari, jalapeno and red pepper.
Which Came First
North Side
If you haven't tried Phill Milton's latest concept, Which Came First, at the Federal Galley on the North Side, Sunday brunch is the perfect time to do it… because you can get this insane Nutella-stuffed French Toast. Seriously, why would you not eat this?
Ki Ramen
Lawrenceville
Hello, new menu at Ki Ramen! I haven't been in a few weeks, so I'm looking forward to exploring their new offerings, like Spicy Tonkatsu and Shiitake Bolognese.
Piebird
Squirrel Hill
The Squirrel Hill Night Market is happening this Saturday night, and there is nothing that is going to keep us away from getting Piebird's peach pie. They're available for such a short time, it's a crime if you miss out.
Five Points Artisan Bakeshop
Squirrel Hill
People who live within walking distance of Five Points in Squirrel Hill are some of the luckiest people in Pittsburgh. If you're in the neighborhood (and it happens to be on the menu), this is a sandwich worth seeking out.