It's almost the sweetest time of year – strawberry-picking season! Local farms in western Pennsylvania are opening their fields for pick-your-own strawberries, and are beginning to announce their 2021 picking schedules.
Here's how to stay up-to-date on the latest news and opening dates for pick-your-own strawberries near Pittsburgh.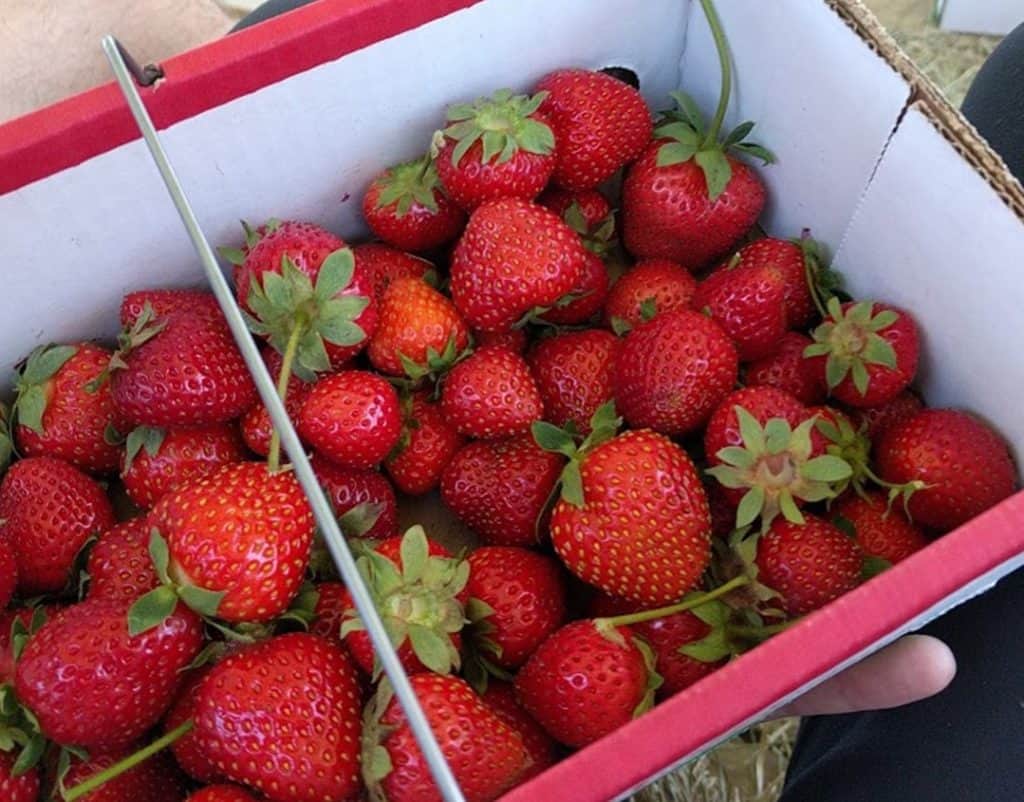 Triple B Farms
Monongahela
Triple B Farms in Monongahela's Pick-Your-Own Strawberry Field is set to open on Friday, June 4 from 9:00 a.m. to noon. Pre-purchase single use baskets are $14, which hold approximately five pounds of strawberries. After Friday, the farm will check the fields and report on Facebook daily their status of PYO. Triple B Farms recommends calling ahead at 724-258-3557 or checking online for updates. The season typically lasts through mid-July, and strawberries are available for picking in their field, or already-picked in their farm market. This year, on June 9 and June 17, the farm is hosting a 'Grow Together' program for adults and children about strawberries, with lessons on strawberry planting, jam-making, and a hayride to pick berries. Tickets are $20 and more information, and the latest picking updates, can be found online.
Triple B Farms (823 Berry Lane, Monongahela)
Simmons Farm
McMurray
Due to a cold and wet spring, strawberry picking at Simmons Farm will be slightly delayed this year – but don't worry, it's coming! The McMurray Farm will keep customers updated on their website when dates are announced, and when the season is open, will offer hayrides, and a full farm market, packed with fresh flowers, plants, and produce.
Simmons Farm (170 Simmons Road, McMurray)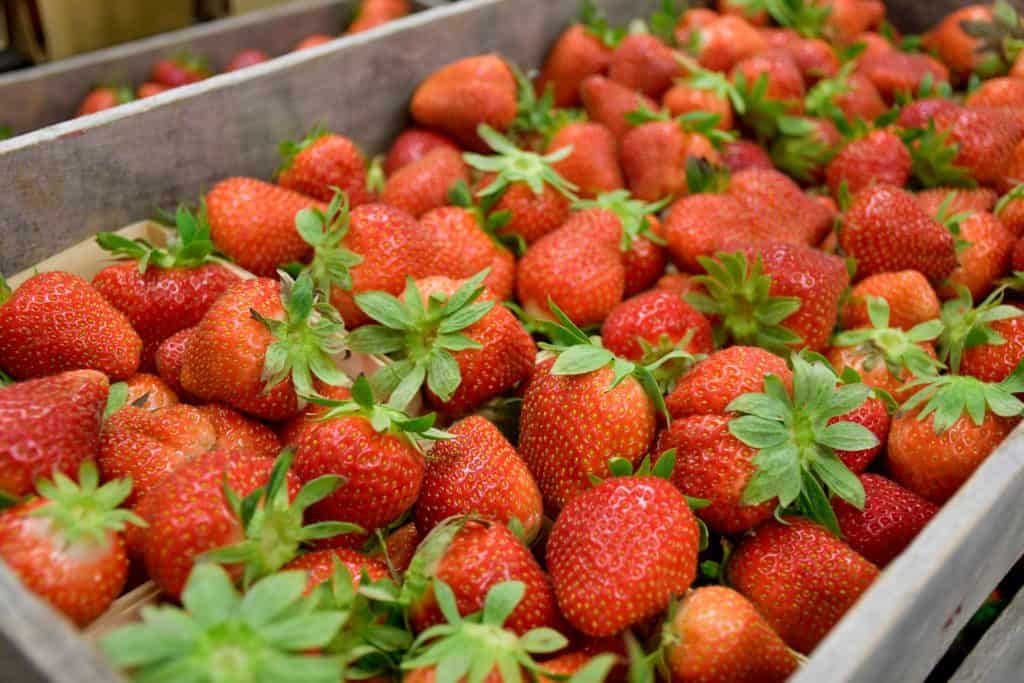 Trax Farms
Finleyville
Finleyville's Trax Farms is open for limited strawberry picking this Thursday and Friday from 8:00 a.m. to noon. More dates are set to open soon, and they'll announce openings on a week-by-week basis on their Facebook page. Trax Farms advises calling the store at 412-835-3246 before visiting to confirm that PYO is open for the day, because of weather and the availability of berries. The Finleyville farm is also offering to-go strawberry slushies on Saturday, June 13 and Sunday, June 14.
Trax Farms (528 Trax Road, Finleyville)
Vested Heirs
Aurora, West Virginia
If you're willing to drive a bit, Vested Heirs Farm in Aurora, West Virginia (about two hours from Pittsburgh) is a destination for strawberry-picking in western Pennsylvania. The farm recently posted on Facebook that after losing a number of plants last year, they're keeping an eye on the berries that they do have, and will announce plans for this season after they ripen. Watch their Facebook page for more updates.
Vested Heirs Farm (22672 George Washington Hwy., Aurora, WV)
Know of any other places to pick-your-own strawberries near Pittsburgh? Let us know in the comments!