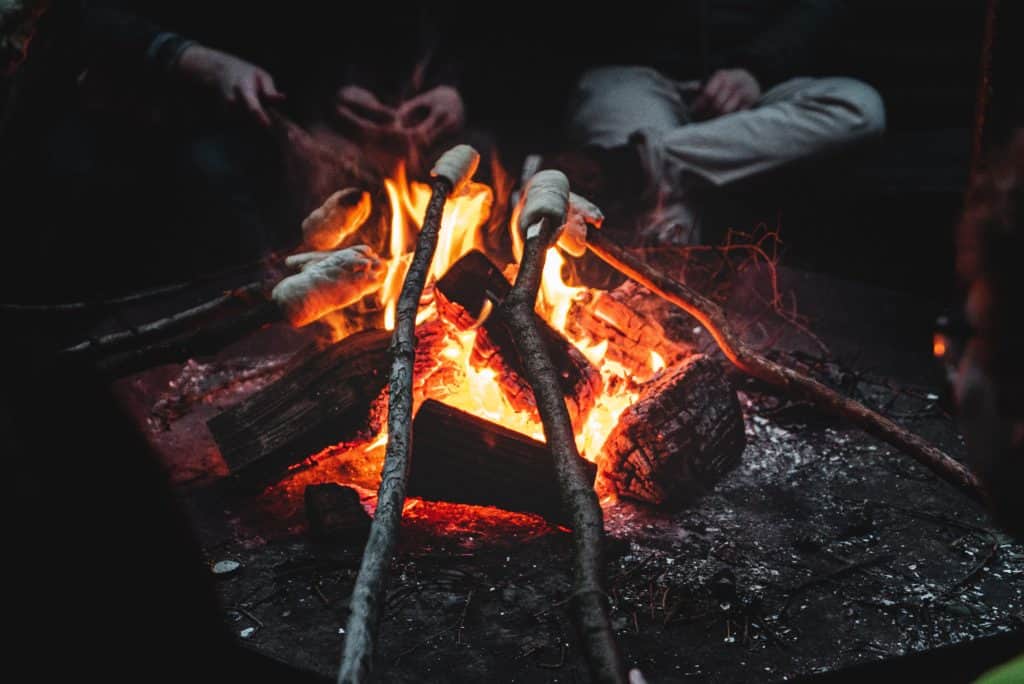 Looking for a fun, socially-distanced autumn activity? Host a bonfire! Pittsburgh-area farms and specialty venues are offering the use of their space for private bonfires – and in some cases, providing everything you need to enjoy a marshmallow-roasting good time.
Where to Rent Private Bonfires Near Pittsburgh
Freddy's Haunts
Aliquippa
The family-owned and operated haunted trail Freddy's Haunts offers private bonfires available upon request. Call 724-650-0050 in advance for reservations.  Freddy's Haunts (192 McCune Road, Aliquippa)
Haunted Hills Hayride
North Versailles
The Haunted Hills Hayride and the Valley of Darkness haunted walking trail offers private campfires for groups throughout October. On Fridays and Saturdays, campfires are $50 for the entire night, and on Thursdays and Sundays, campfires are $30 for the entire night. Reserve a spot by emailing hauntedhillshayride@gmail.com. Haunted Hills Hayride (500 Mosside Blvd. North Versailles)
Cheeseman Fright Farm
Portersville
Cheeseman Fright Farm, an isolated 650-acre farm in Portersville offers multiple walk-through Halloween attractions, along with the use of their private bonfires. They provide the firewood and a picnic table, and advanced registration is required. Bonfires are $150 on Fridays and Saturdays. Cheeseman Fright Farm (147 Kennedy Road, Portersville)
Allen's Haunted Hayrides & Tavern of Terror
Smock
Private bonfires are available at Allen's Haunted Hayrides & Tavern of Terror at 6:00 p.m., 8:00 p.m., and 10:00 p.m. Fires are lit and serviced by the staff, and Allen's provides the fire, wood, sticks, and picnic tables. All bonfires are $30 per site and time, and each bonfire is limited to 25 people, though multiple sites can be booked at the same time. Allen's Haunted Hayrides & Tavern of Terror (2430 Pittsburgh Road, Smock)
Haunted Hills Estate
Uniontown
Newly-renovated private bonfires are now available at Haunted Hills Estate in Uniontown, located a short walk away from their Scream Park. All bonfire sites require a $50 deposit, and must be booked in advance. Each reservation includes the private bonfire site, and firewood. To arrange for a private bonfire, email Jackie@HauntedHillsEstate.com, or call 724-984-5915. Haunted Hills Estate (236 Rolling Hills Estate Road, Uniontown)
Know of any other spots in Pittsburgh that offer private bonfires? Let us know in the comments!
​