All of the most delicious things to eat, drink and experience this month in Pittsburgh.
1. Go for something green. September is the new January, which means a fresh start on your 2019 resolutions – we're serious! If you're hoping to make some changes to your eating habits, now is the time (writer Gretchen Rubin calls it the 'Clean Slate' strategy). A few things that we're hoping to do this month: Drink more greens from Pittsburgh Juice Company, and go to their Raw Vegan Dinner Party, slated to pop up later this month at Spirits & Tales. Get serious about Meatless Mondays with weekly lunch at b52. And, try the new fall menu at Honeygrow, which launches on September 10.
2. Try the new Fish nor Fowl. Richard DeShantz's Fish nor Fowl has closed one chapter of its history… and is just about to open another. On Thursday, September 12, the Garfield restaurant will shift to a more pasta-focused menu, which will also feature new appetizers, an expanded pastry section, and a new wine program. DeShantz told us last month that while the menu will have a heavy Italian influence, he also wants it to continue to honor the restaurant's modern approach to dining. "There will be a couple signature dishes, and then a couple are with oxtail, or blood sausage," he said. "There will be a nice mixed balance of super creative and super simplistic."
3. Eat your way through some very specific food festivals. This month is bursting with food festivals. On Saturday, September 21, the Pittsburgh Mac & Cheese Festival will be featuring more than 30 varieties of Mac & Cheese at Highmark Stadium, with tickets starting at $20 for entry, and $40 for samples. The Pittsburgh Pierogi Festival is coming to Kennywood Park on Sunday, September 22, with dozens of Pittsburgh restaurants and vendors serving their takes on pierogies and dumplings. Tickets are $24 in advance and $28 at the door. And the Pittsburgh Latino Festival will be Sunday, September 29 in the Strip District, celebrating Latin food of all types.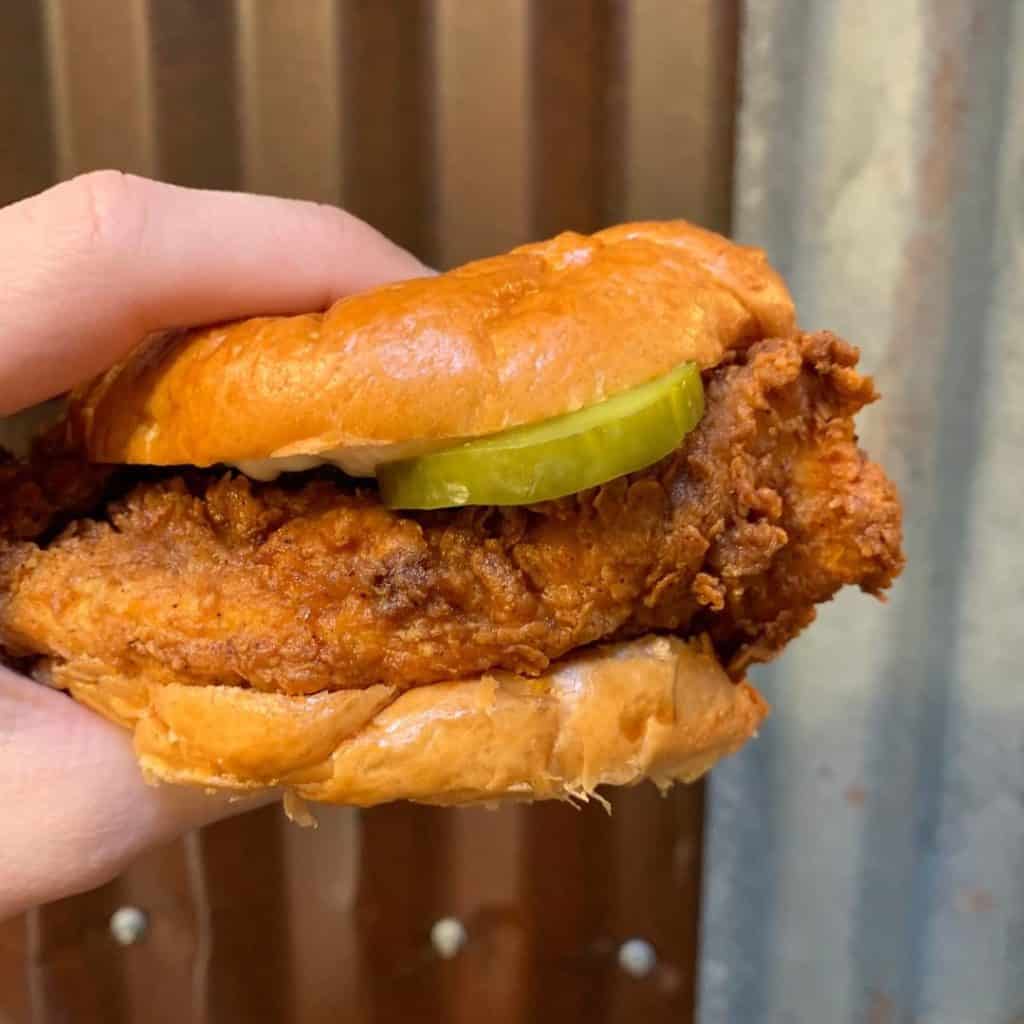 4. Have a fantastic fried chicken sandwich. Missed out on Popeye's fried chicken sandwich? Yeah, so did we. But luckily, Pittsburgh has some even better options (believe it or not!). Our picks include the Pickle-Brined Fried Chicken sandwich at Burgher's Brewing (served with an insanely delicious rum aioli), the Lil Chunky's Chicken Deluxe at Bird on the Run, and the Fried Chicken Sandwich at Kaya. And, while it's not a fried chicken sandwich, Bitter Ends Garden & Luncheonette just brought back their braised chicken sandwich, and it's definitely worth a try.
5. Drown your sorrows in sake. Or, celebrate your good fortune with sake! The point is, just get some. Right now, Ki Ramen has bottles of Oregon-based Rock Sake on their menu now (which uses organic rice from California and spring water from Oregon coastal mountains), and Fujiya Ramen also has an impressive bottle selection on their shelves.
6. Enjoy pumpkin spice… everything. 'Tis the season for pumpkin spice. Not only can you find it in your soft serve at Page Dairy Mart or on the menu at Duck Donuts, but Wigle Whiskey is getting into the fall fun with a Pumpkin Spice Festival on September 20, featuring the return of their Pittsburgh Harvest whiskey, pumpkin spice cocktails, pumpkin desserts from Mezza Luna Cafe, pumpkin plates from Pita my Shawarma and Pumpkin Spice lattes from Curly Tail Coffee. We're also looking forward to the return of pumpkin pasta dishes on the menus at some of Pittsburgh's best Italian restaurants, including Della Terra, Alta Via and Girasole.
7. Make time for breakfast. Or at least, a breakfast sandwich. There are some particularly good ones right now at My Goodness in Regent Square, and homemade biscuits ones from 350 Bakery (which is officially opening a storefront location on September 14). Of course, you can never go wrong with perennial favorite Pear & the Pickle Cafe's elevated bodega-style offerings, especially their sausage-egg-and-cheese.
8. Eat sweet corn cavatelli and tomato salad at one of the last farm dinners of the season. Bedner's Farm and Greenhouse in McDonald is hosting one of the season's last farm dinners on Saturday, September 14 – and there are still some seats left. Guest chef Greg Alauzen from the fabulous LeoGreta in Carnegie is creating a farm-to-table dinner, featuring dishes like Tomato Bruschetta and Cabbage Chive Slaw, Oak Hill Angus Beef Cannelloni with roasted beets, and Sweet Corn Cavatelli and Goat Rodeo Chevre. Tickets are $125 per person, and wine pairings (and a hay ride!) are included.
9. Place an order for a charcuterie board at Mediterra Cafe. Having a party this month? There's one place to go for a truly beautiful charcuterie and cheese board – Mediterra Cafe in Sewickley. They will build the cheeseboard of your dreams, featuring local cheese, meat, fruit, jams and more.
10. Head to Greensburg for a serious homebrew competition. But make sure you have a designated driver for the ride back! On Sunday, September 22, Greensburg Craft Beer Week is hosting a homebrew competition at All Saints Brewing Company, featuring 30 home brewers, and more than 60 beers. Tickets start at $35 and include samples and live music.