Looking to impress your loved ones this Valentine's Day? Look no further than your local Aldi store.
On a recent trip to the German-based grocery chain, we noticed they had a lot… and we mean a lot… of Valentine's Day items. And since we love celebrating the holiday almost as much as we love a good bargain, we had to share.
Be sure to snag these items before they're going… going… gone!
Budget Valentine's Day Gifts You Can Find at Aldi:
1. Conversation Heart Sugar Cookies
Lofthouse Valentine Message Heart Sugar Cookies
$2.89
2. Heart Shaped Cheese
Emporium Selection Valentine's Day Cheese Assortment
$3.99
3. Heart-Shaped Take & Bake Pizza
Mama Cozzi's Pizza Kitchen Heart Shaped Cheese Deli Pizza
$4.99
4. Pillsbury Heart Sugar Cookie Cutouts
Pillsbury Valentine's Day Cookie Dough
$2.49
5. Heart Shaped Pasta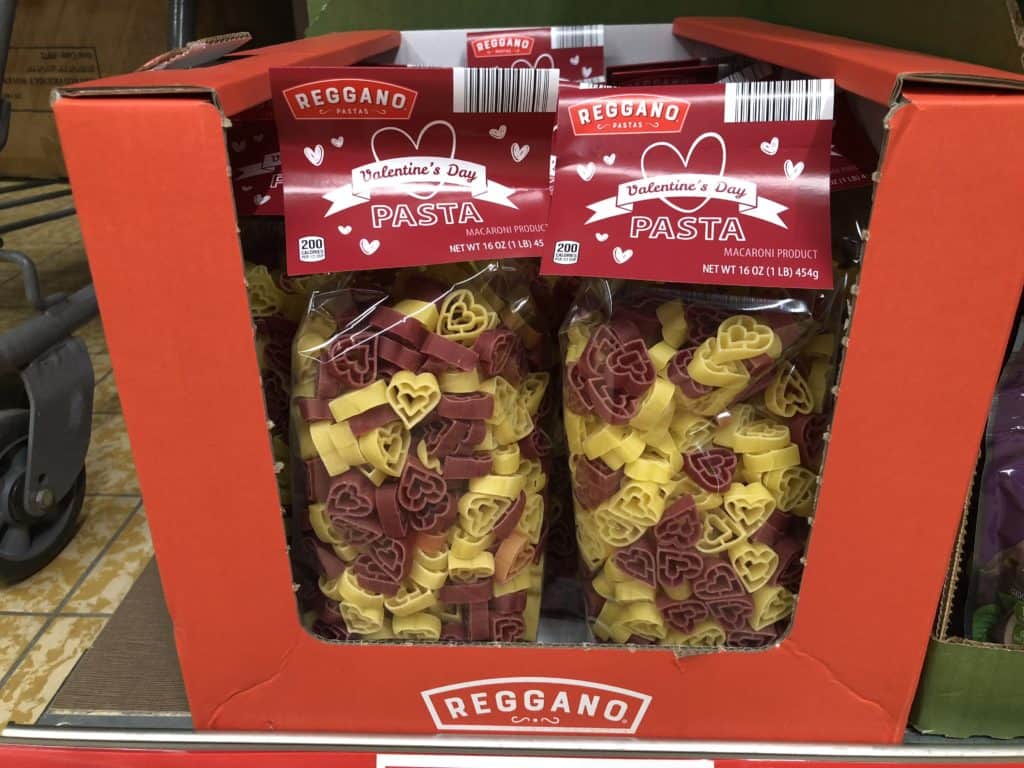 Reggano Valentine's Day Pasta
$1.99
6. Goldfish Valentine Packets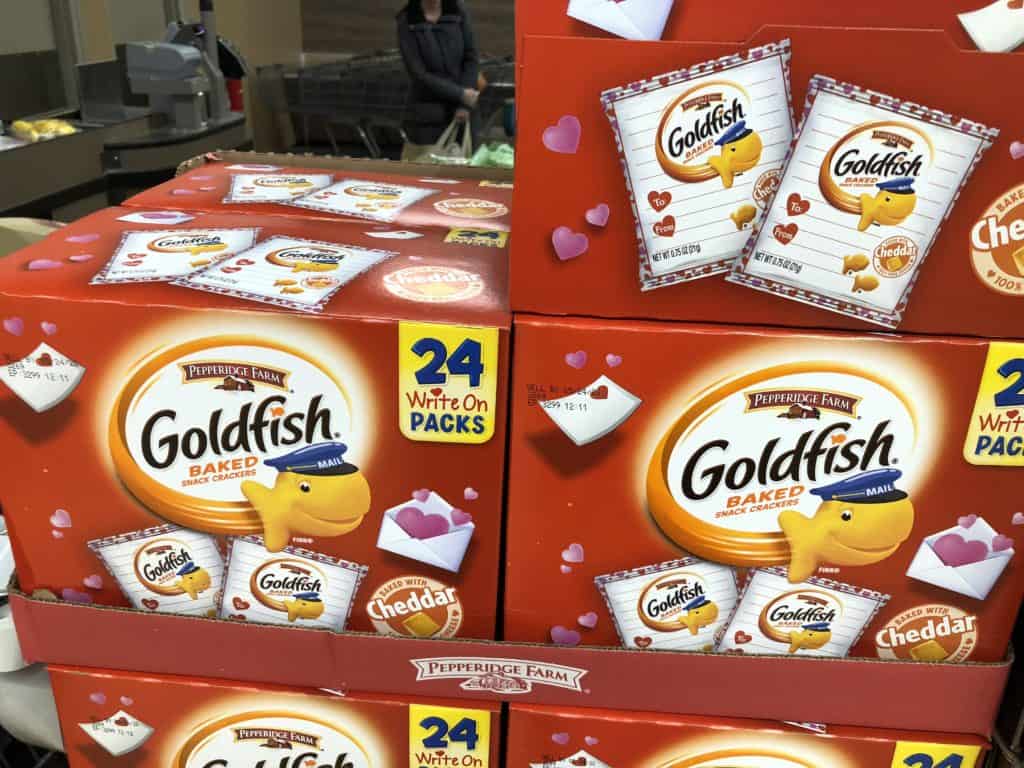 Pepperidge Farm Goldfish 24ct Valentine's Day
$7.45
7. Valentine's Chocolate Flavored K-Cups
Barissimo Coffees of Valentines
$6.99
8. Pop Up Valentine's Day Cards
Pembrook Pop Up Valentine's Day Cards
$1.99
9. Silicone Heart-Shaped Bakeware
Crofton Valentine's Silicone Bakeware
$4.99
10. Hostess and Little Debbie Snack Cake
Little Debbie Be My Valentine Cakes
$1.99
Hostess Valentine Ding Dongs
$2.89
11. Cherry and Strawberry Heart Tarts
Benton's Shortbread Hearts Cherry or Strawberry
$1.99
12. Rice Krispie Mini Squares
Kellogg's Valentine's Day Rice Krispie Treats Mini Squares
$4.89
13. Gourmet Truffles
Specially Selected Chocolate Truffle Hearts
$3.49
Specially Selected Belgian Cocoa Dusted Truffles
$2.99
14. Valentine's Day Fruit By The Foot
Betty Crocker Fruit by the Foot Mini Feet
$4.95
*Bonus* Strawberry Mochi Ice Cream
My/Mo Mochi Ice cream Assorted Varieties
$4.88
Happy Valentine's Day! Click here for Aldi locations near you.
Still hungry for Pittsburgh food news?
Keep reading…
– The Perfect Pittsburgh Date Night for Every Budget
– Where to Take Out-of-Town Guests in Pittsburgh
– 11 Places to Get Amazing Croissants in Pittsburgh
– Pittsburgh Bachelor and Bachelorette Party Ideas