As we get into colder months, we're all looking for ways that we can safely enjoy restaurants and bars, while staying as socially-distanced as possible. Many restaurants have introduced heaters to their outdoor spaces, and lots of spots are also adding fire pits to their outdoor dining areas, giving guests a cozy way to stay warm and toasty while eating and drinking.
We've rounded up a list of 15+ breweries and restaurants in and around Pittsburgh with outdoor fire pits. Did we miss your favorite? Let us know in the comments, and we'll add it to the list!
Breweries and Restaurants in Pittsburgh with Outdoor Fire Pits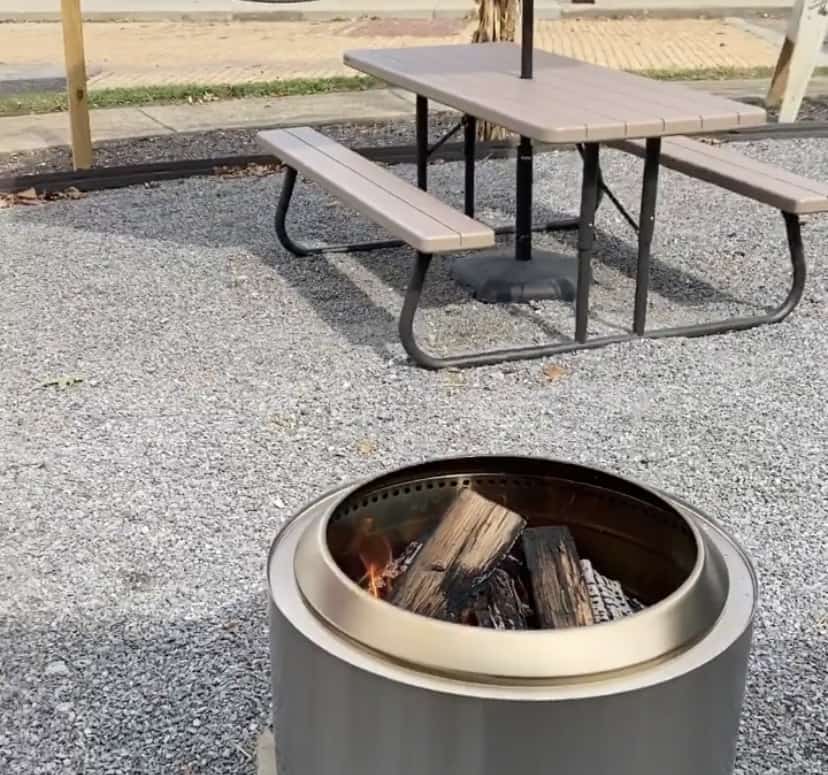 Off the Rails BBQ
Verona
Not only does Off the Rails BBQ in Verona have heaters on their outdoor patio area, but the BBQ spot (known for their low-and-slow St. Louis ribs and brisket) also has a new fire pit to enjoy while outdoor dining. Off the Rails Barbecue (549 Allegheny River Blvd., Verona)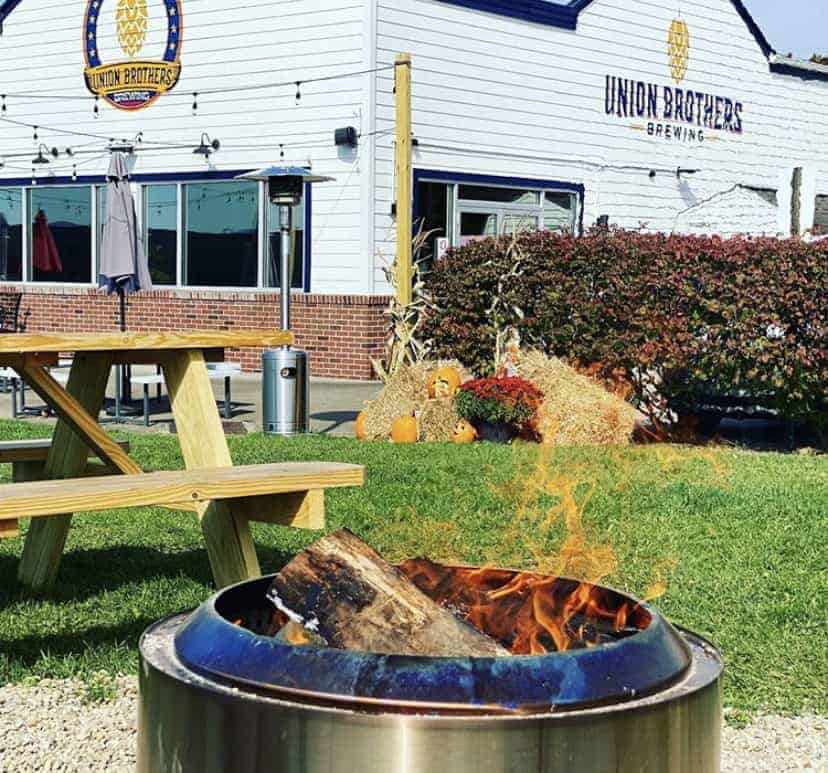 Union Brothers Brewing
Harmony
Relax by one of the fire pits at Union Brothers Brewing in Harmony. They're part of their expanded outdoor space, which also features heat lamps. New this weekend, Union Brothers Brewing is introducing Saturday brunch, with specials like Low Country Cheese Grits with Shrimp & Sausage, Southern Breakfast Poutine, and Fried Chicken & Waffles. Union Brothers Brewing (365 Mercer Road)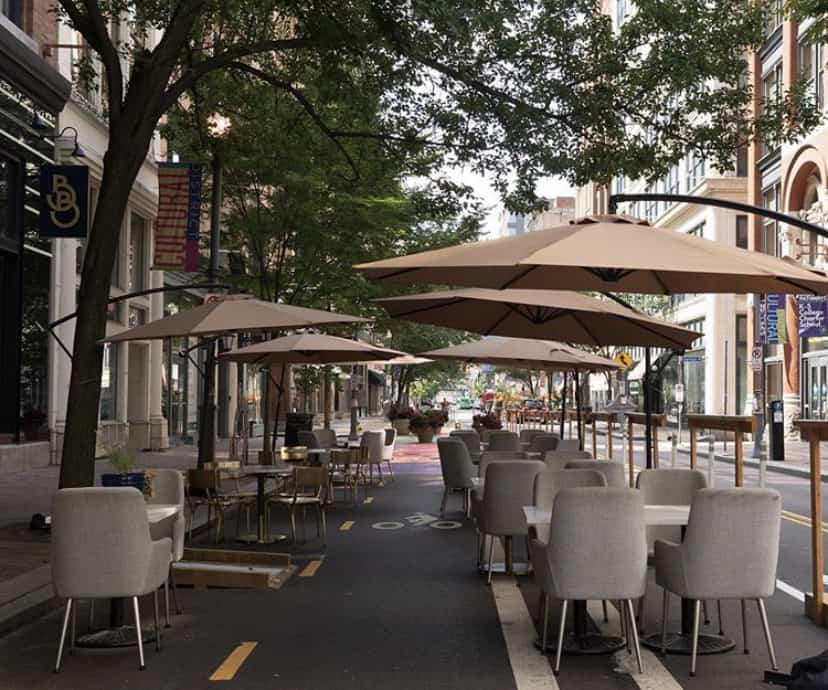 Bridges & Bourbon
Downtown
The crew at Bridges & Bourbon downtown are doing everything they can to keep guests comfortable while dining (and drinking!) in their expanded outdoor dining space on Penn Avenue. The Post-Gazette reported that in addition to propane heaters, the restaurant has also introduced fire pits outdoors, and has plans to install outdoor Gardenigloos (metal-framed domes with PVC-coverings) as the weather gets colder. Bridges & Bourbon (930 Penn Avenue)
Dancing Gnome Brewery
Sharpsburg
Enjoy a brew or two around the fire at Dancing Gnome's Sharpsburg brewery. The brewery taproom is open for outdoor drinking (check out their can schedule online), and reservations are available for tables (for parties of two, four and six), and for their fire pit. Dancing Gnome Brewery (925 Main Street)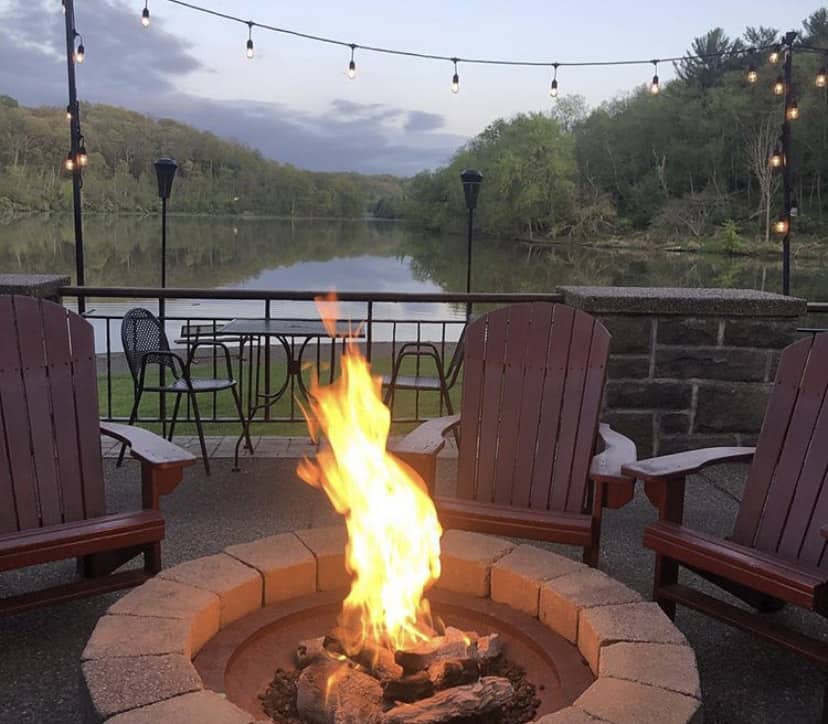 OTB Bicycle Cafe
Allison Park
The OTB Bicycle Cafe at North Park Boathouse in Allison Park is the perfect place to enjoy some outdoor dining. Not only will you find a gorgeous view overlooking the water, but they also have heat lamps to warm up their patio seating, and a number of fire pits for some Insta-worthy pics to show off your socially-distanced socializing. OTB Bicycle Cafe at North Park Boathouse (10301 Pearce Mill Road, Allison Park)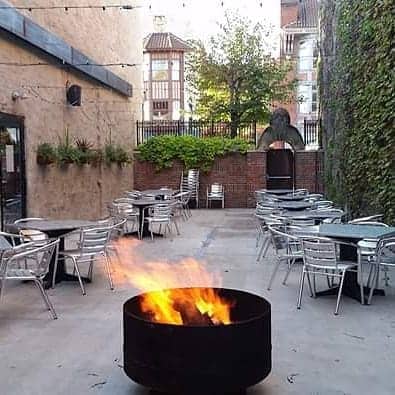 Dorothy 6 Blast Furnace Café
Homestead
Enjoy Dorothy 6's full menu of pub favorites, like handmade pierogies, crab cakes, and meatloaf, on their lovely outdoor patio. Their outside space is complete with a fire pit, perfect for staying toasty on cooler nights. Dorothy 6 Blast Furnace Café (224 E. 8th Avenue, Homestead)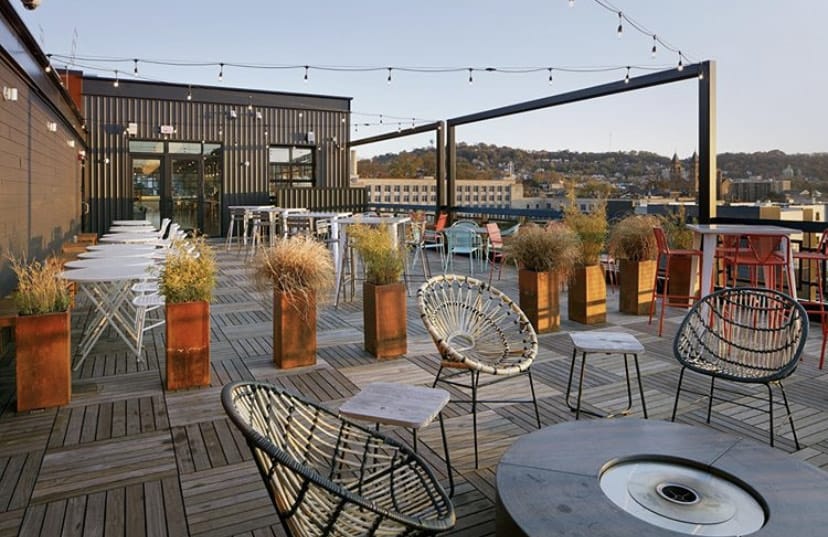 Over Eden
Strip District
This rooftop hangout is ready for all-weather dining, thanks to their outdoor heaters and fire pit. Grab a drink and a seat next to the fire, while you enjoy some of the very best views in the city. Over Eden (177 40th Street)
The Lot at Edgewater
Oakmont
There are four fire pits at the Lot at Edgewater (along with heaters), making their expanded outdoor space nice and cozy, no matter what the weather is like. The restaurant is open for breakfast, lunch and dinner, serving seasonal specialties (like roasted honeynut squash). The Lot at Edgewater (145 Allegheny Avenue)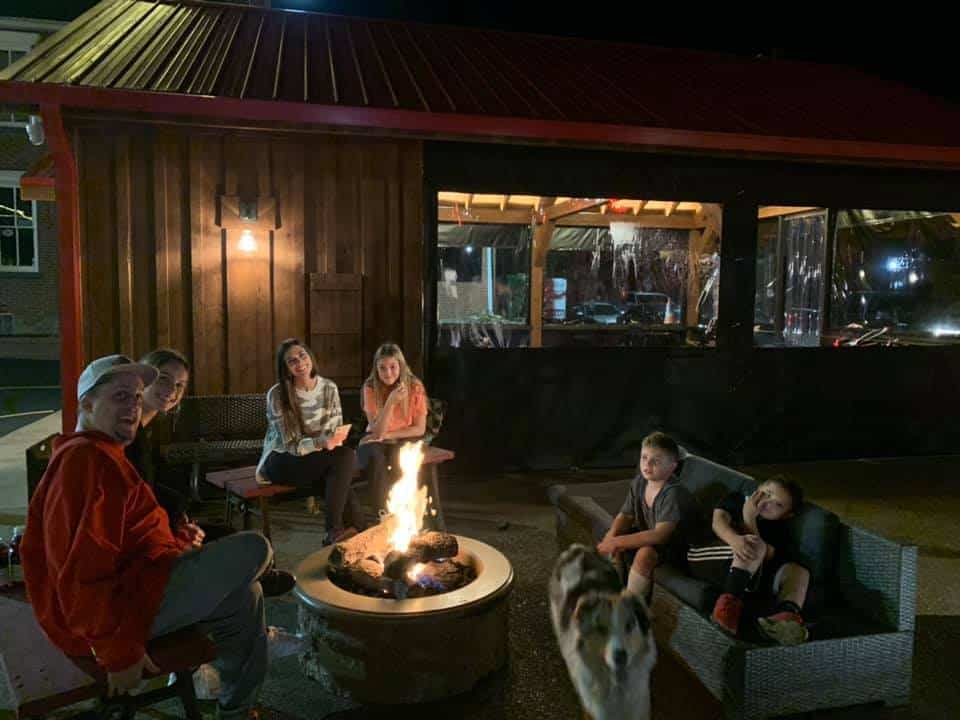 Elizabeth Express
Elizabeth
One of the newest restaurants in Elizabeth is the Elizabeth Express, a 1940s train car that has been converted into a casual takeout joint. The restaurant has covered patio, and a fire pit for enjoying a quick bite on their dog-friendly outdoor dining area. Elizabeth Express (312 Market Street)
Stick City Brewery
Mars
Stick City Brewery in Mars is open for "outside, on-premise beer enjoyment," right now, with canopies and table umbrellas up in their outdoor area. The brewery also has fire pits set up (along with propane heaters) to provide some additional warmth when the temperature is cool. Food trucks are also on-site every day they're open. Stick City Brewery (109 Irvin Street, Mars)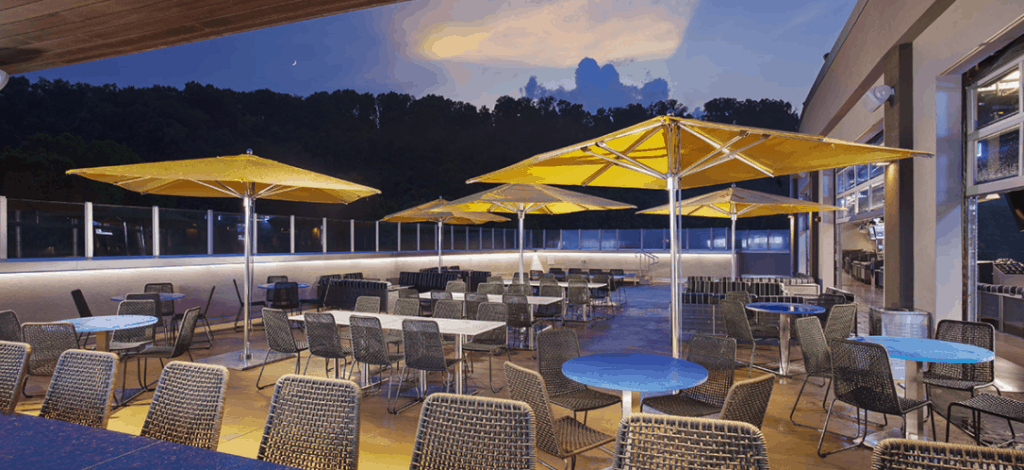 Topgolf
Bridgeville
Golf and entertainment center Topgolf in Bridgeville has more than 100 climate-controlled hitting bays, plus a full restaurant and rooftop terrace, complete with a fire pit. Topgolf (400 Presto-Sygan Road, Bridgeville)
Spring Hill Brewing
North Side
The outdoor beer garden at Spring Hill Brewing is the perfect place for spreading out with your friends on blankets on their lawn, or enjoying their outdoor seats – with a fire pit. Spring Hill Brewing is open Fridays, Saturdays and Sundays, and has a rotating list of food trucks that visit the brewery. Spring Hill Brewing (1958 Varley Street)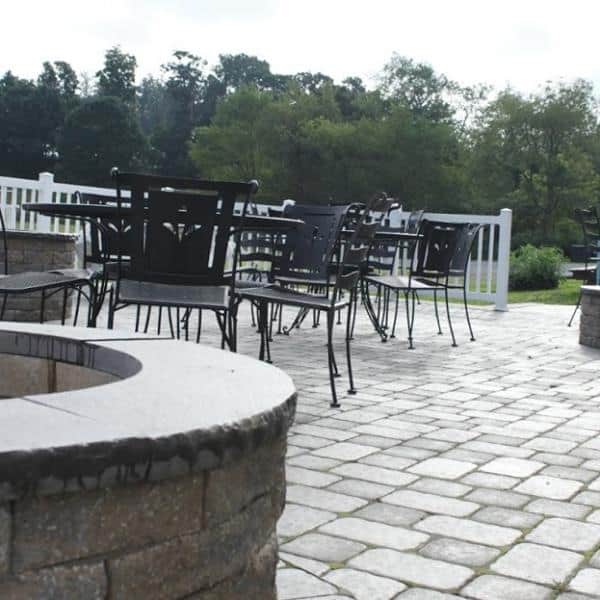 Field House
Cabot
This hidden gem (located about 30 miles north of Pittsburgh) has a lovely outdoor patio area with a full-service bar, and three fire pits for cooler evenings. Field House (911 N. Pike Road, Cabot)
Know of any other breweries or restaurants in Pittsburgh with outdoor fire pits? Let us know in the comments!
Keep reading…