Pumpkin rolls are a fantastic seasonal treat – but, they're not always easy to bake on your own (and get those rolls just right). So, we've rounded up a list of Pittsburgh bakeries and bake shops that offer fresh-baked pumpkin rolls, ready for you to pick up whenever you'd like.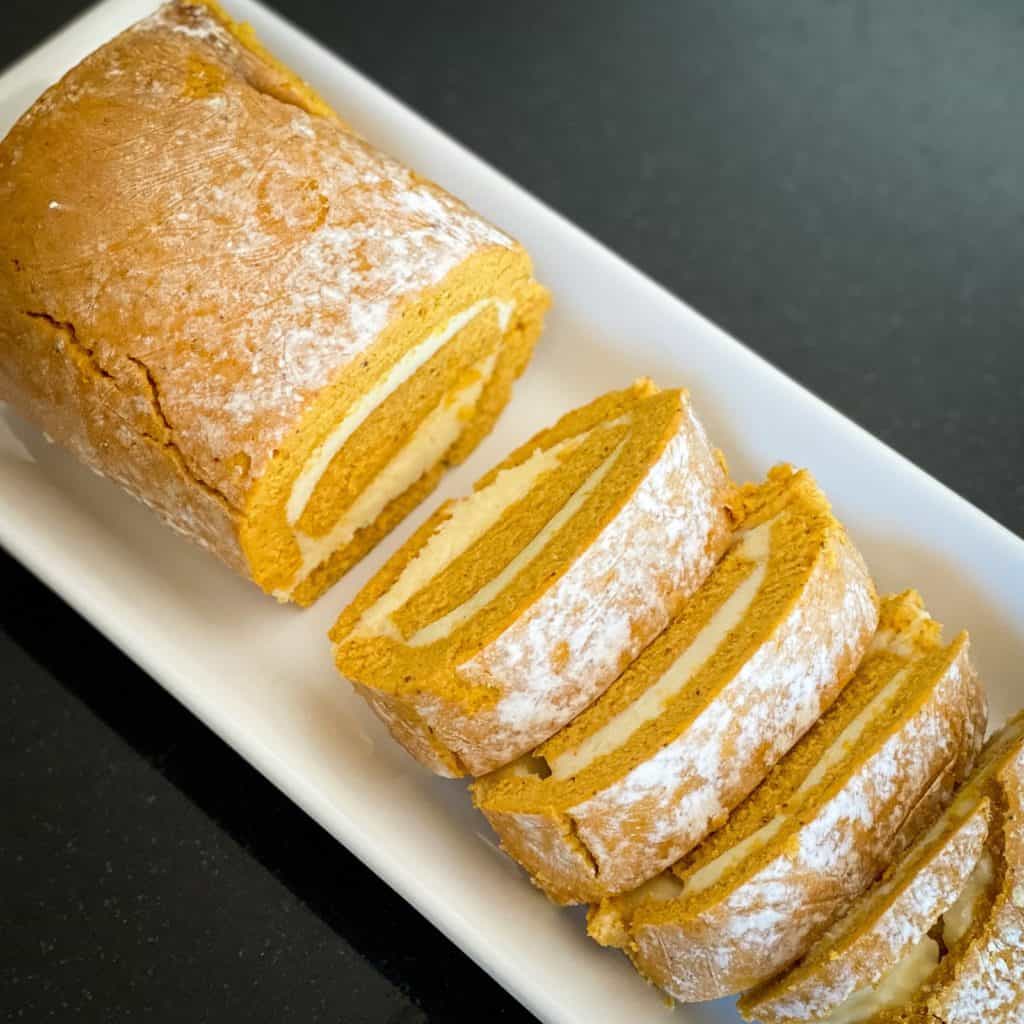 Oakmont Bakery
Oakmont
In addition to all of the fabulous seasonal pumpkin sweets that Oakmont Bakery currently has on their menu (like pumpkin cupcakes, pumpkin mousse cakes, pumpkin Gobs, pumpkin doughnuts, pumpkin muffins and more), they also have fresh-rolled Pumpkin Logs, stuffed with a rich cream cheese frosting, available daily for $12 each. Oakmont Bakery (One Sweet Street, Oakmont)
Potomac Bakery
Multiple Locations
Call ahead to Potomac Bakery to order one of their homemade Pumpkin Rolls, which are available year-round. All cakes orders must be made at least a day in advance, call 412-531-5066 for the Dormont location, and 412-531-5067 for the Mt. Lebanon location. Potomac Bakery (multiple locations)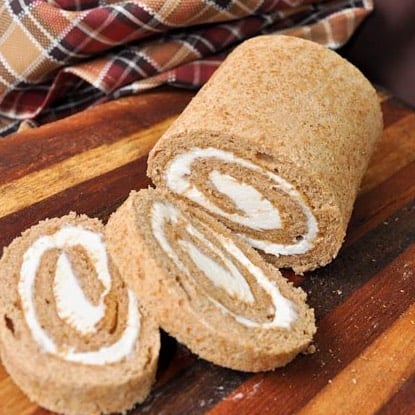 Bethel Bakery
Multiple Locations
The pumpkin chiffon rolls at Bethel Bakery are light, airy… and totally delicious. Made with a cream cheese filling, Bethel Bakery's pumpkin rolls are available at both their Bethel Park and North Strabane locations for the season. Bethel Bakery (multiple locations)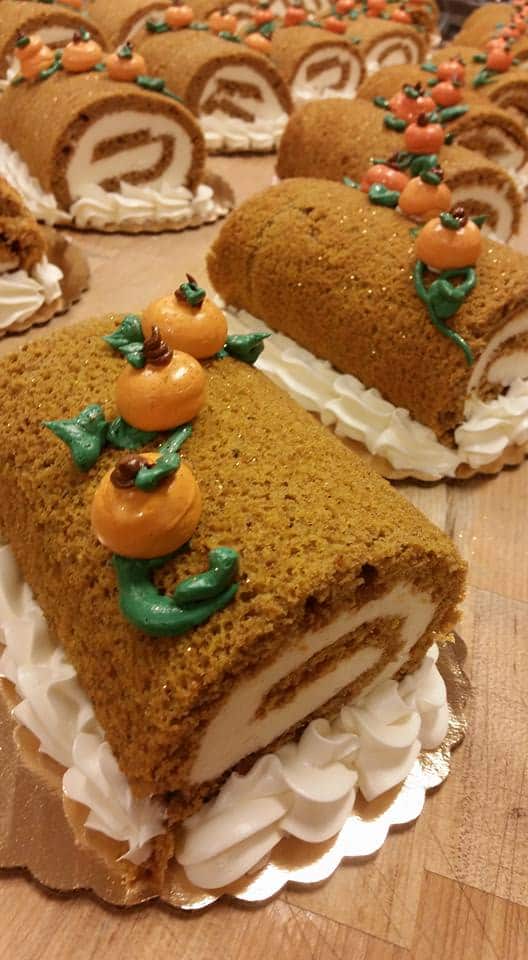 Grandview Bakery
Mt. Lebanon
Get your fill of pumpkin deliciousness at Grandview Bakery! They regularly have their Pumpkin Swiss Rolls available at their bakery, stuffed with an extra-thick layer of cream cheese filling. You can find them at Grandview Bakery throughout the Fall, but call ahead to make sure that they're in stock before you stop in. Grandview Bakery (225 Shiloh Street)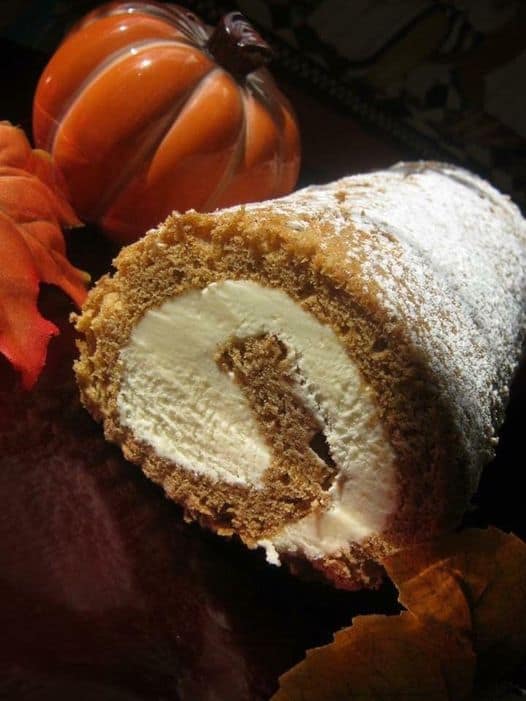 Signature Desserts
Castle Shannon
Signature Desserts in Castle Shannon has Pumpkin Rolls made with real cream cheese filling on their special autumn dessert menu. Half rolls serve 8-10 and are $10, and whole rolls serve 12-16 and are $20. To order, call 412-882-99600. Signature Desserts (3360 Library Road)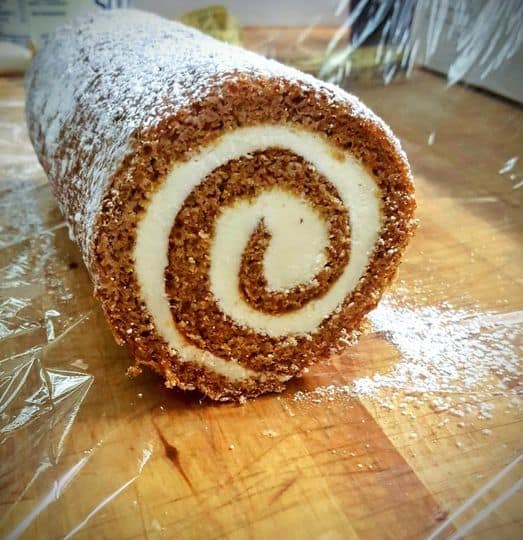 Batter & Dough
Bridgeville
Batter & Dough in Bridgeville will keep their bakery stocked with Pumpkin Rolls daily through Thanksgiving. Each roll is filled with cream cheese, and costs $10.50 each. Call 412-319-7445 to order. Batter & Dough (344 Station Street, Bridgeville)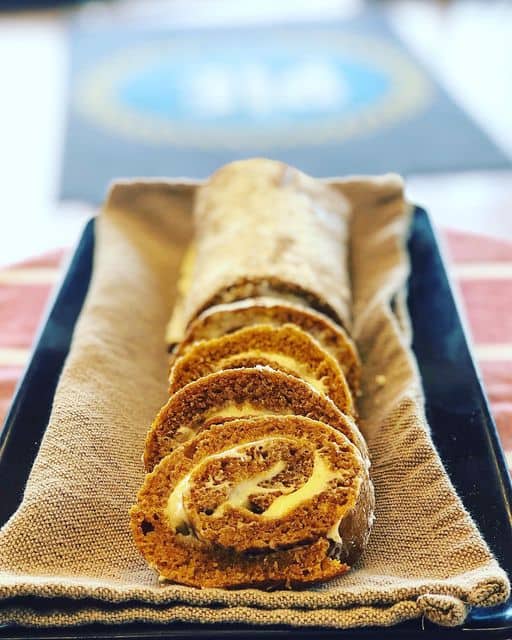 The Pie Place
South Hills
Filled with homemade cream cheese frosting, The Pie Place in the South Hills always has pumpkin rolls on their menu during the Fall. Other seasonal specialities include pumpkin brownies, pumpkin cheesecake and pumpkin Gobs. The Pie Place (1775 N. Highland Road, #1219)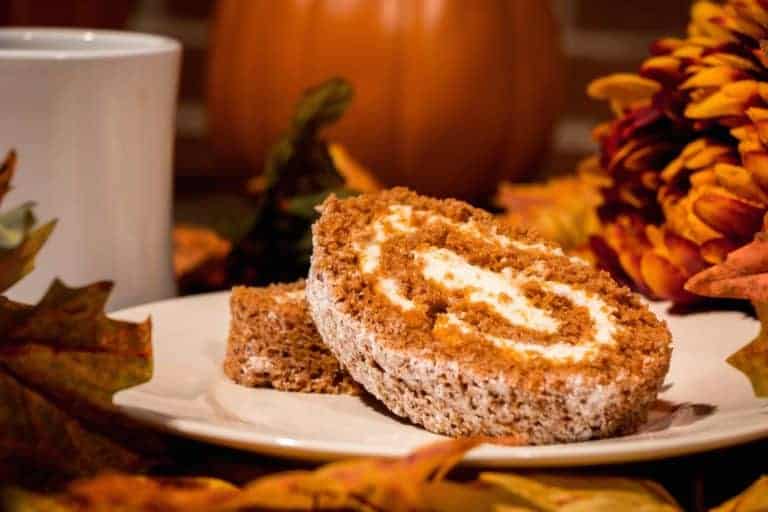 Giant Eagle
Multiple Locations
These limited-edition treats are available all season long at your location Giant Eagle. Made with cinnamon-spiked pumpkin cake and cream cheese frosting, they're a perfect addition to your grocery cart. Giant Eagle (multiple locations)
Know of any other bakeries that have homemade pumpkin rolls? Let us know in the comments!
Keep reading…