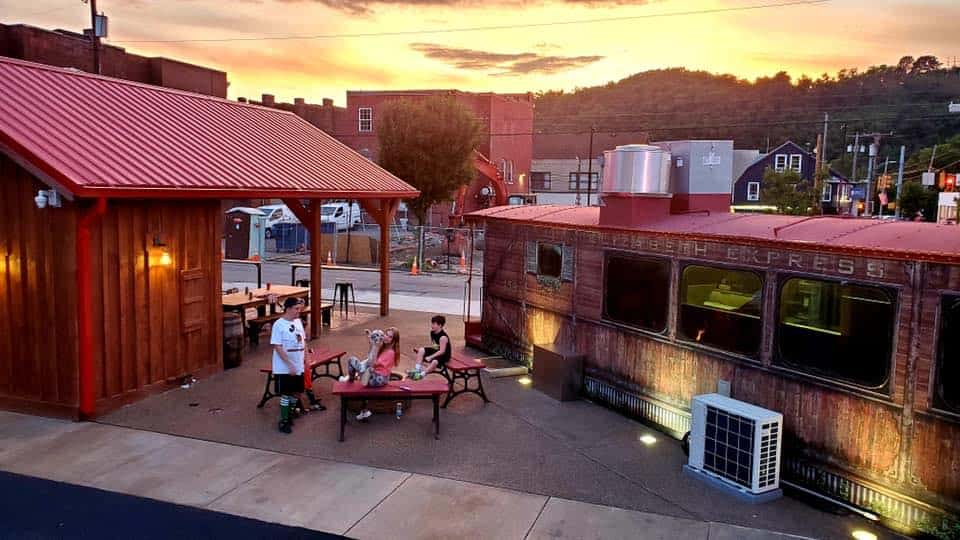 At the Elizabeth Express Dining Car, what was once old is new again.
Two friends and Elizabeth residents, Gabriel Nowak and Jeremy Rager, opened the takeout diner earlier this year, after converting a 1940's train car to a functional diner, offering casual American fare, like burgers, hot dogs, sausage sandwiches and chicken tenders.
Nowak and Rager spoke with the Mon Valley Independent, and shared that after looking online for vintage trains and caboose cars that they could convert into restaurant space, they actually found the car they wanted in West Elizabeth.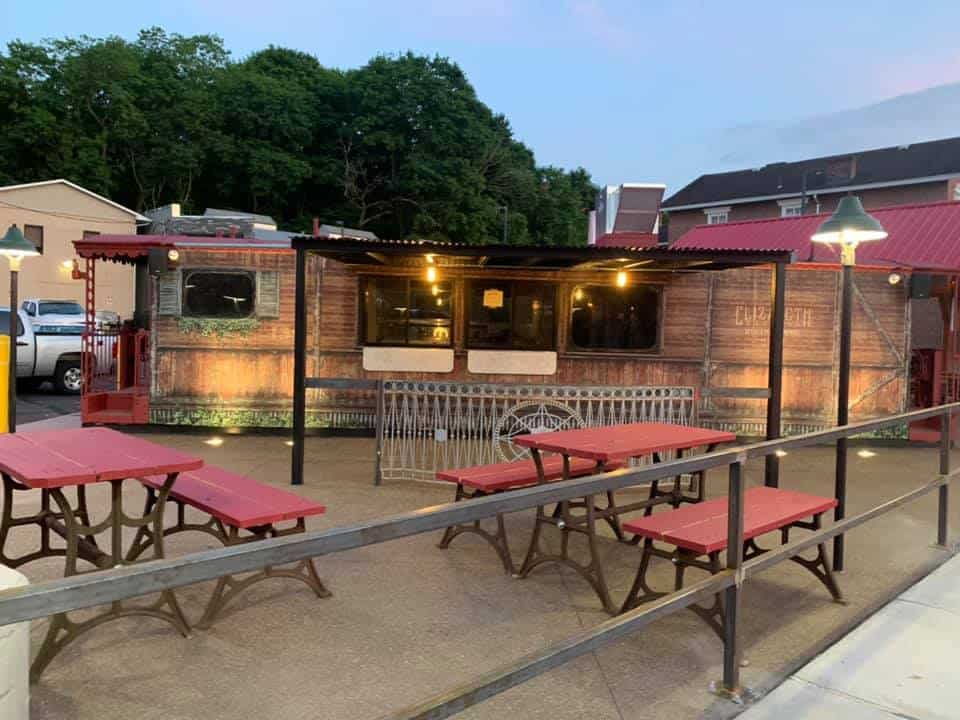 "This car we bought happens to ironically be a kitchen car," Nowak told the Independent in 2019. "The gentleman we bought it from knows a lot of the history and he has acquired some really unique items to go with the train," including whiskey barrels, original lamps, wagon wheels and a wrought iron fence that is believed to date back to the 1800s.
The duo worked on converting the train for a year before opening its doors for business in July, and shared the construction progress on their Facebook page.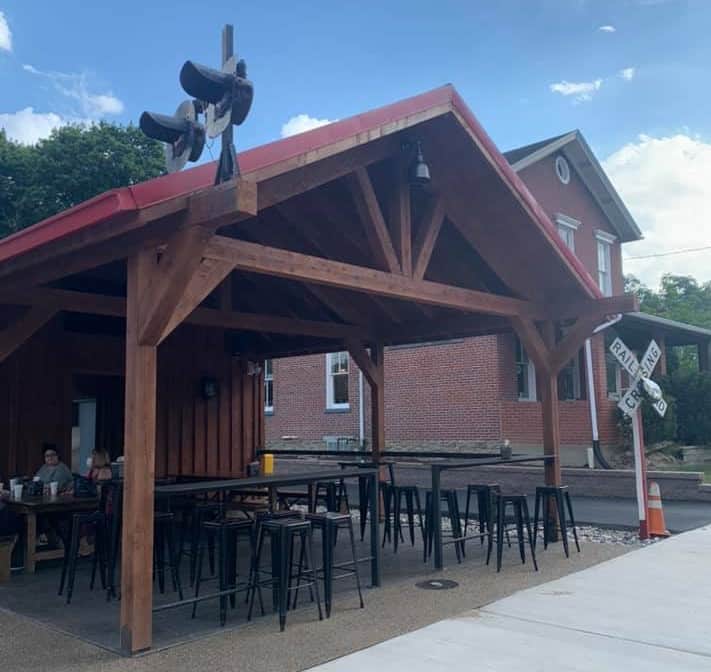 The train is located at 312 Market Street, at the corner of South Third and Market, on the parking lot at Nowak's Pittsburgh Performance Auto Body shop. In addition to the train car, there's also a spacious, dog-friendly outdoor seating area, with covered patio, for guests to enjoy their takeout treats.
On the menu you'll find 1/4 Pound All-Beef Hot Dogs ($2.50), 1/2 Pound Cheeseburgers ($6), Chicken Finger Baskets with Fries ($6), Cheesesteaks ($7.25), Italian Sausage sandwiches ($7.25), along with a selection of speciality burgers and hot dogs, with toppings like grilled onions and bacon.
Standouts include the Rail Dog (topped with sweet jalapeno spread, cheese sauce, and jalapenos), a Bacon-Wrapped Hot Dog, and Rail Fries (topped with peppers, onions, steak and cheese sauce).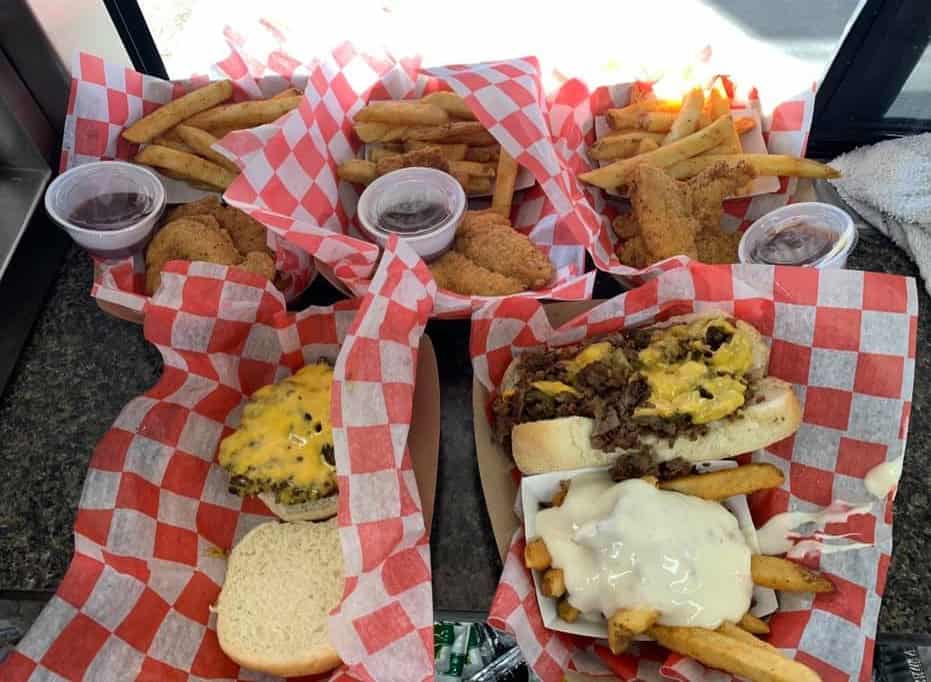 They also offer a kid's menu, and desserts, including ice cream cones, floats, shakes, Belgian waffle sundaes, and massive 3/4 pound ice cream sandwiches, made with vanilla soft serve and chocolate chip cookies.
The Elizabeth Express is open daily from 11:00 a.m. to 8:00 p.m. Orders can be made online, or call 412-387-5077.
Elizabeth Express (312 Market Street)
Looking for more Good Food? Read these: